Jana Sterbova is an amazing woman. She is also a tremendously talented art quilter and a very gifted visionary. It was through her vision and those of several fellow members of the Bohemian Patchwork Club in the Czech Republic that the dream of holding a country-wide quilt show — known as the Prague Patchwork Meeting — six years ago came into being. But it took more than just a dream. It took hard work, determination, dedication, and most of all, organization to pull it all together. Over the past six years, the PPM has grown to become a first rate quilt show, conference, and vendor mall. The show attracts thousands of attendees over the course of three days from countries all across Europe and beyond. It has been my extreme privilege to teach classes at the PPM in 2008, 2010, and just recently, 2012. I have been asked to return in 2014 and you can believe I'll be there!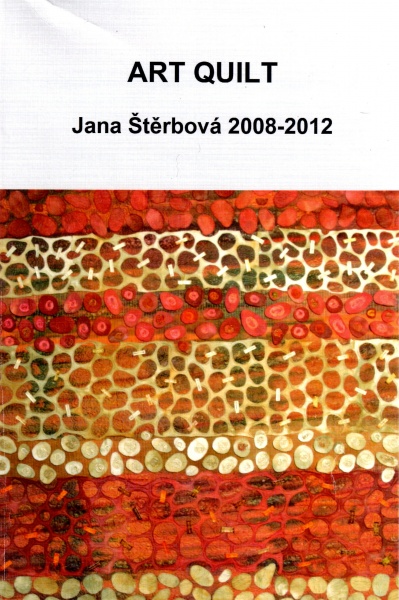 While I was in Prague, Jana presented me with a gift I will treasure forever. She gave me a copy of her book, shown here, called ART QUILT by Jana Sterbova. Inside are photos of her gorgeous art quilts made from 2008 – 2012. The description of each quilt is written in both the Czech language and English. As I was reading through the book again on the plane ride home, I read the acknowledgements page and was completely shocked honored to see she had included my name in her paragraph of people she wanted to thank. What a privilege to be included in her book!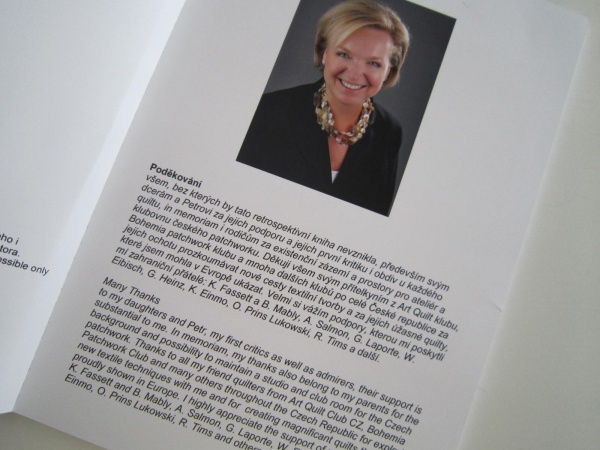 Jana has two amazing daughters and I'm so fond of them as well:
Being part of the PPM is an extreme privilege and something I look forward to every two years (I wish I could attend every year!) I love the diversity of the quilters — and the many different languages which are spoken there. But the universal language is, of course, quilting. And the visionary who makes this all come together and appear so effortless — is Jana Sterbova.
Thank you, Jana, for allowing me to be part of the PPM and for mentioning me in your beautiful book!