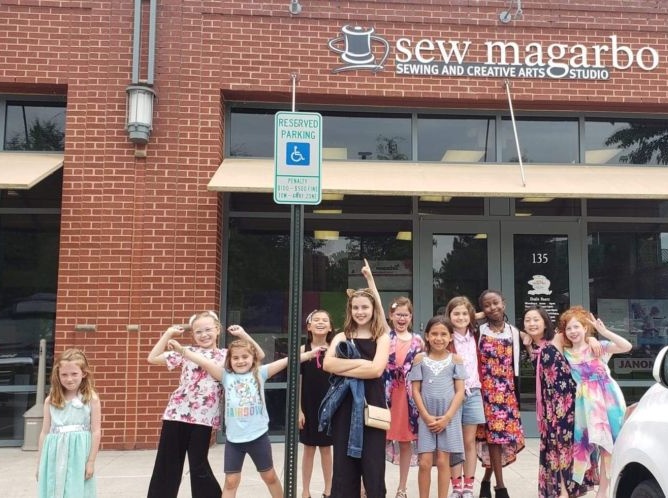 I've been on the road teaching for guilds and at industry events a lot lately. One of the benefits of my busy travel schedule is it affords me the unique opportunity to visit Janome dealers around the country, sometimes unexpectedly! Just last week we flew into Dulles airport outside of Washington, DC on our way to visit our sons at their university. I had heard about this incredibly stylish store and that it's located not far from the airport. so Mr. Kim and I dropped in to visit Precious Lopez at Sew Magarbo in Ashburn, Virginia.
To say this shop is positively stunning doesn't begin to describe it!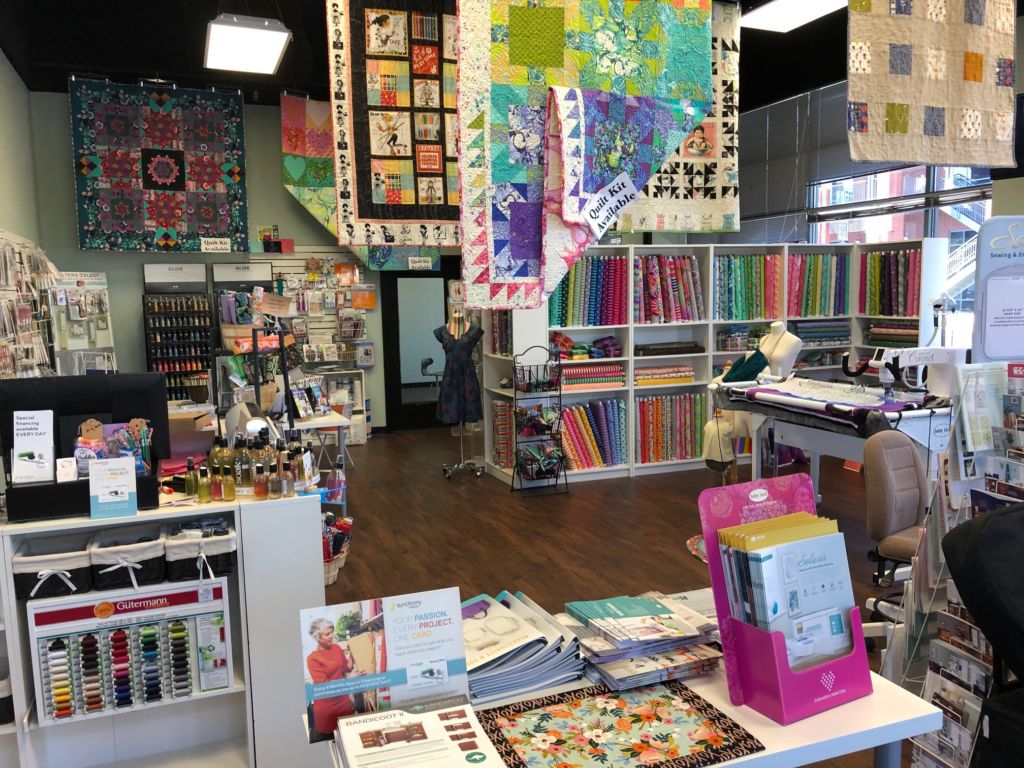 You literally can't help but gasp "ooohhhh!" when you walk through the front door!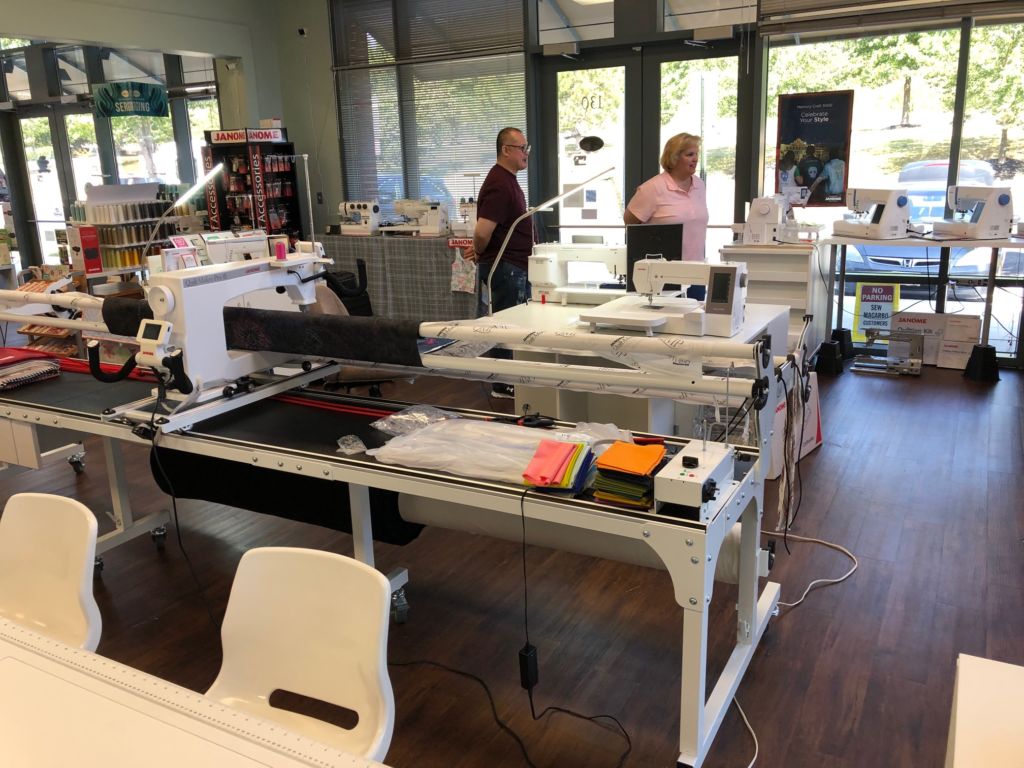 Precious Lopez is sincerely one of the nicest, kindest people you will EVER meet. We have became fast friends.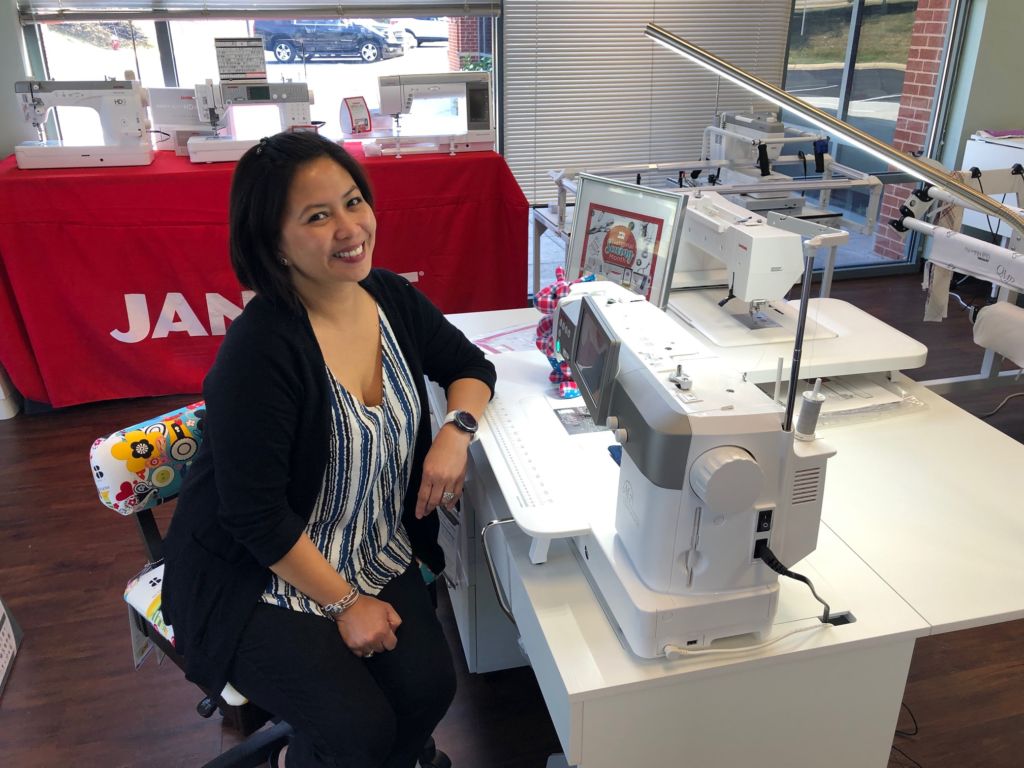 The shop is light and bright with high ceilings, an urban loft feeling, and a fresh, dynamic vibe. You can't help but feel the positive energy the moment you step inside.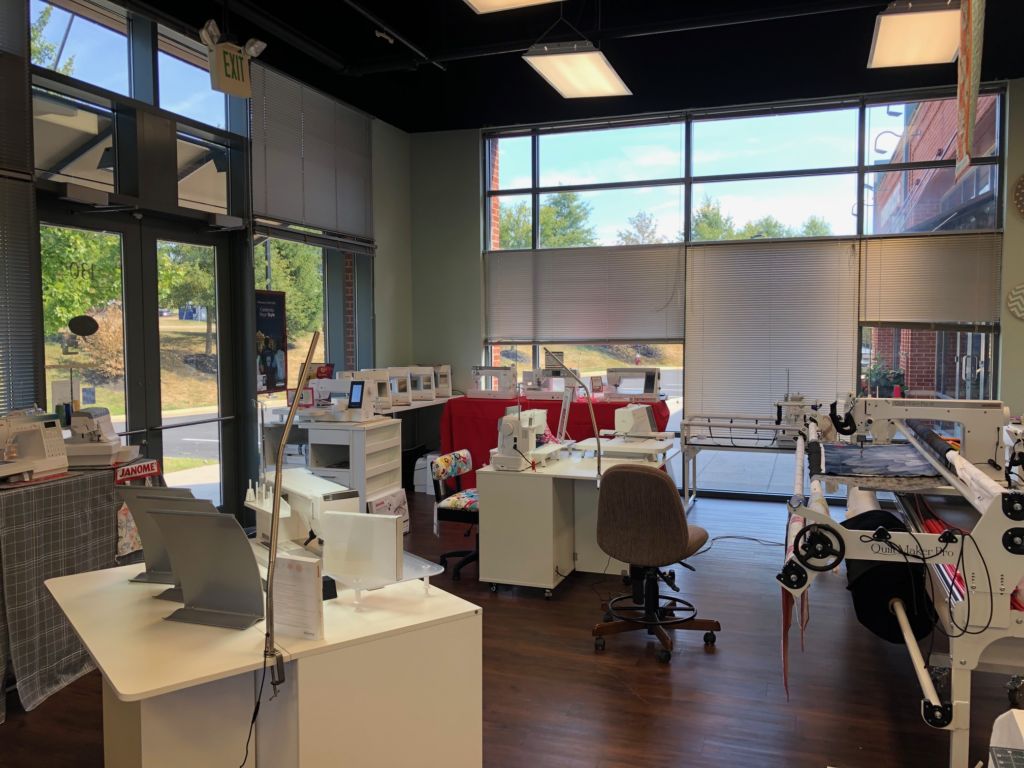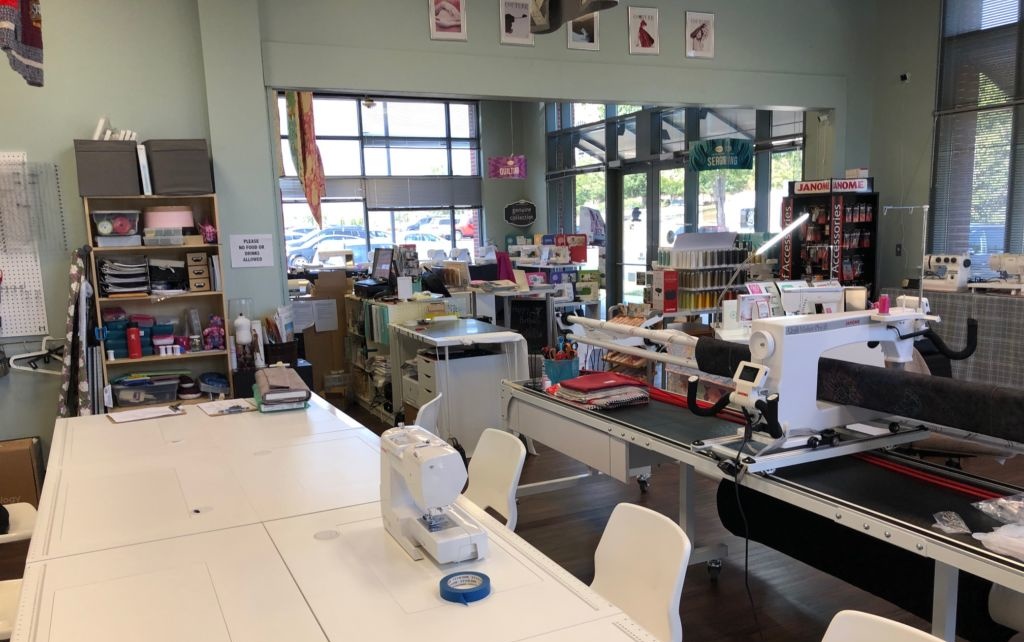 One side of the roomy storefront is where hundreds of fabric bolts are displayed along with a cacophony of patterns and notions.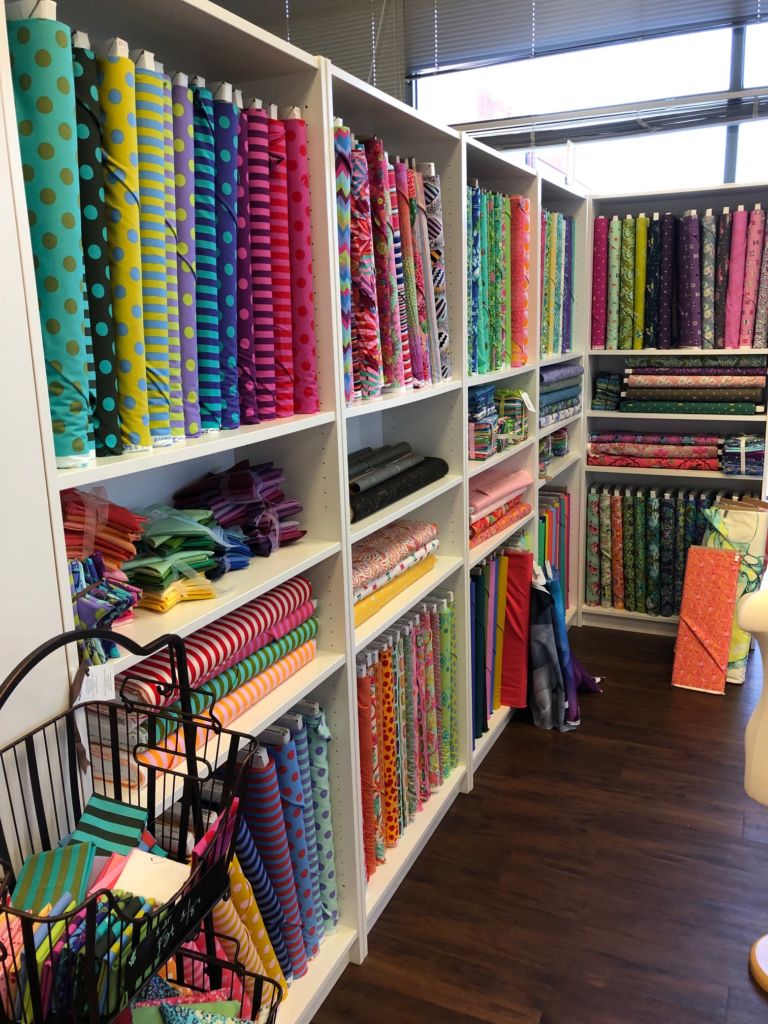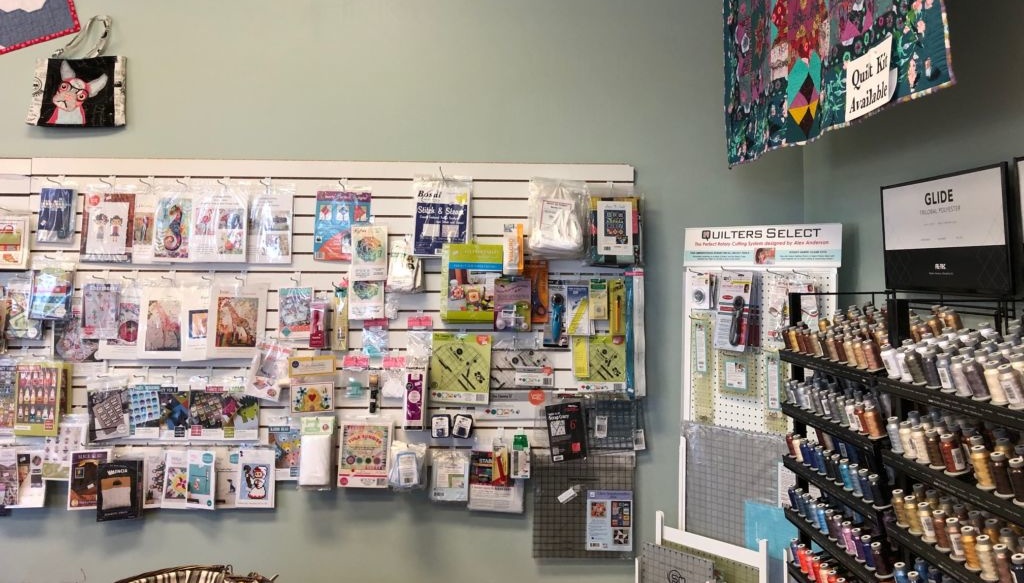 Plus, I love that she carries many unique items and styles including Japanese fabrics and so much more. But it's not just about quilting. She has hundreds of patterns and projects geared toward creative sewists including the newest, most fashionable tote bags, dolls, and machine embroidery projects.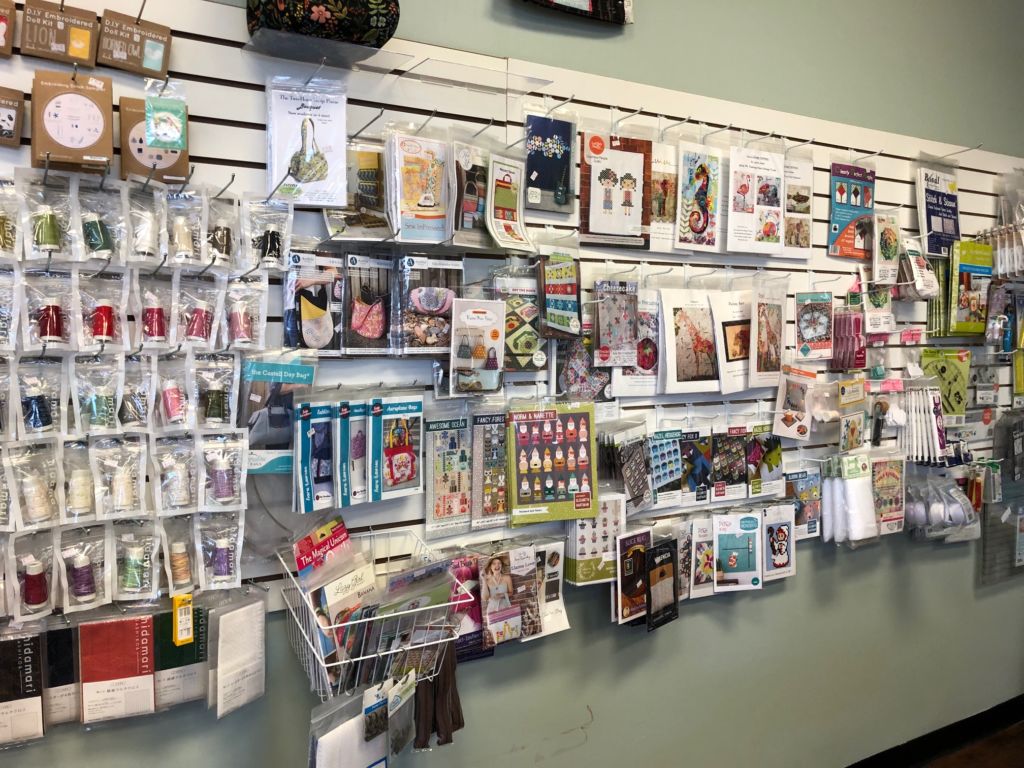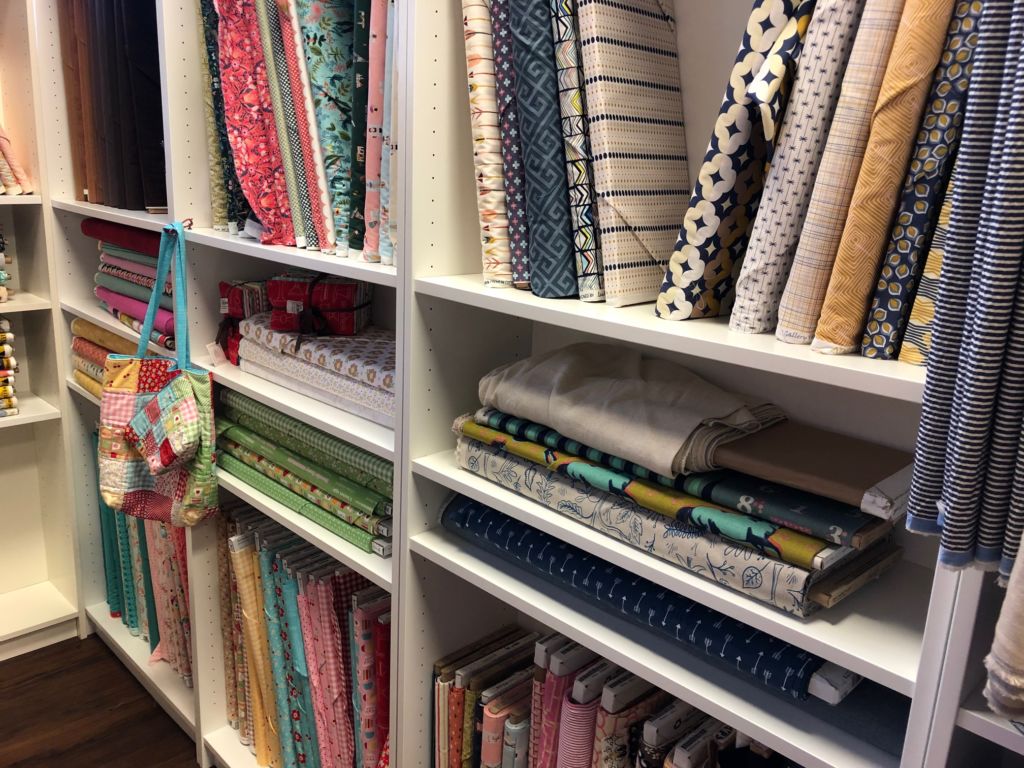 Precious prides herself on stocking the hottest trends and newest styles including easy-to-make, but oh-so-fashionable clothing patterns.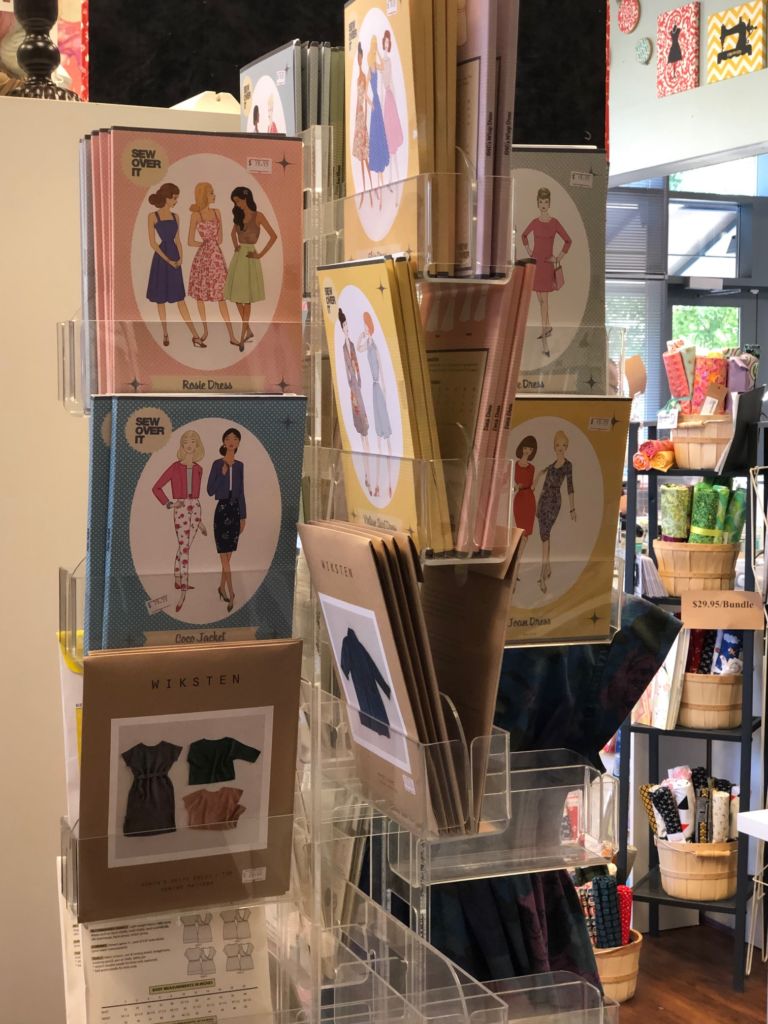 There are also plenty of small, unique gift items just perfect to share with your bee buddies. (Remember, the holidays are just around the corner. I know you'll find something really special here sure to delight those quilty friends who 'already have one of everything.')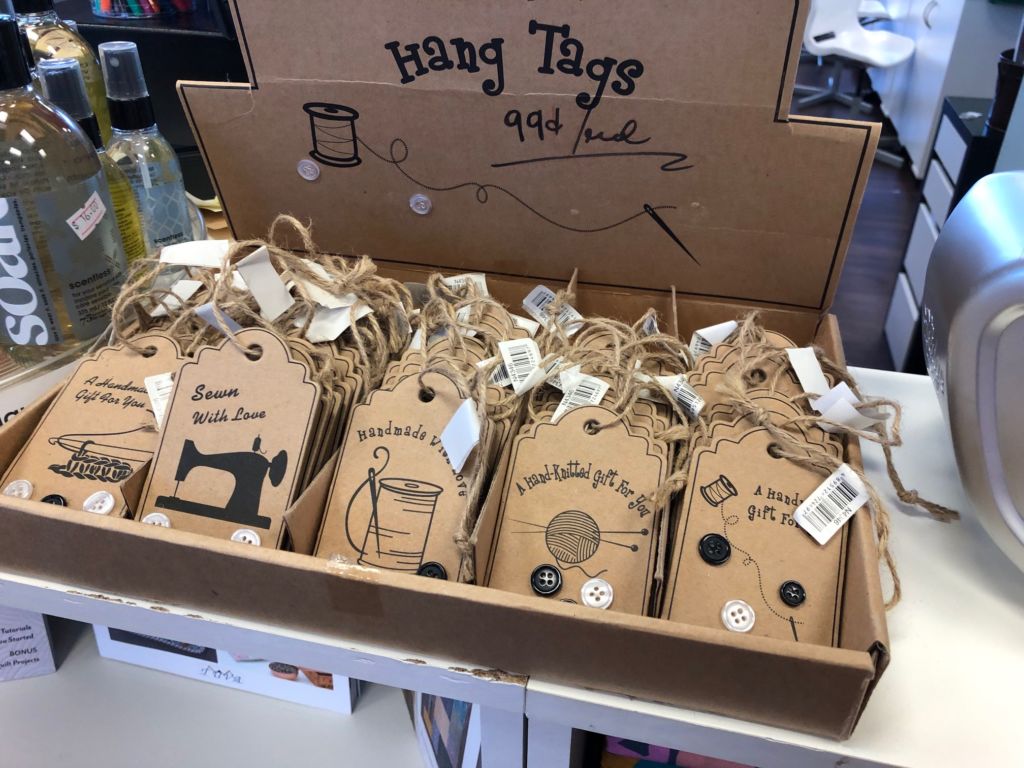 And if you're in to projects or quilting with precuts (oh, be still my heart!) she has a fabulous selection of those, too.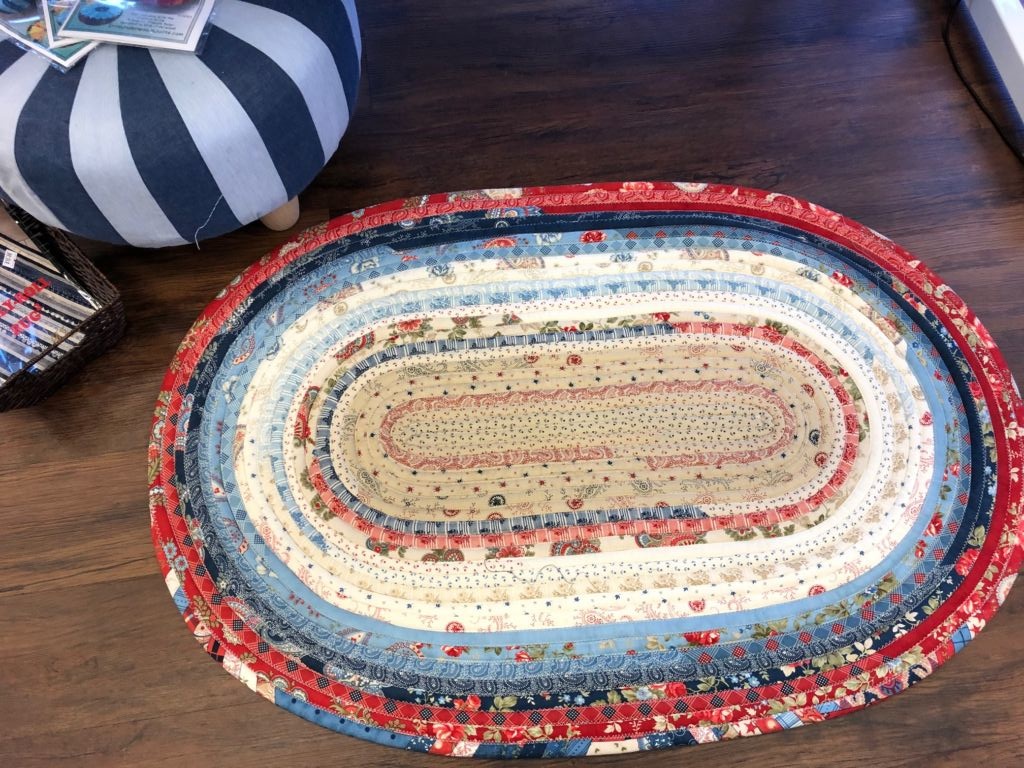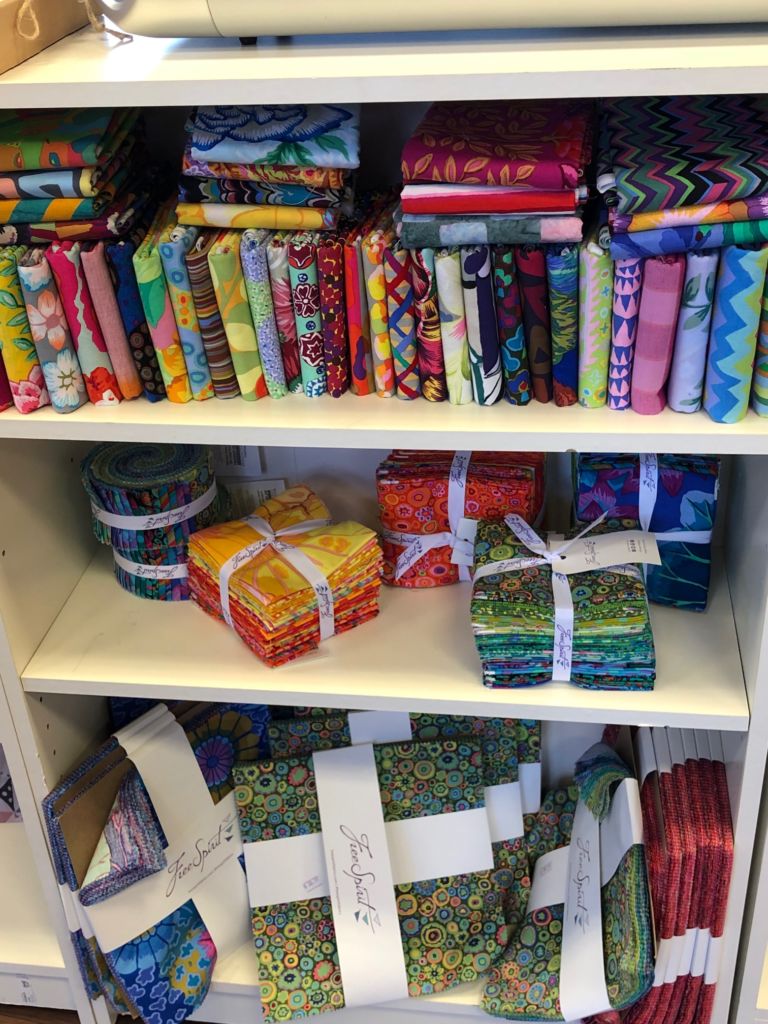 The other side of the shop has more than ample room to display the many sewing machines Precious has waiting for sewing enthusiasts to stop in and test drive to find the one that suits their particular needs best. There is also a large, open classroom and the class calendar is filled with a huge variety of workshops from which to choose. It's in this very classroom where she holds her wildly popular, after-school program for youngsters. (More about that in a moment so keep reading…..)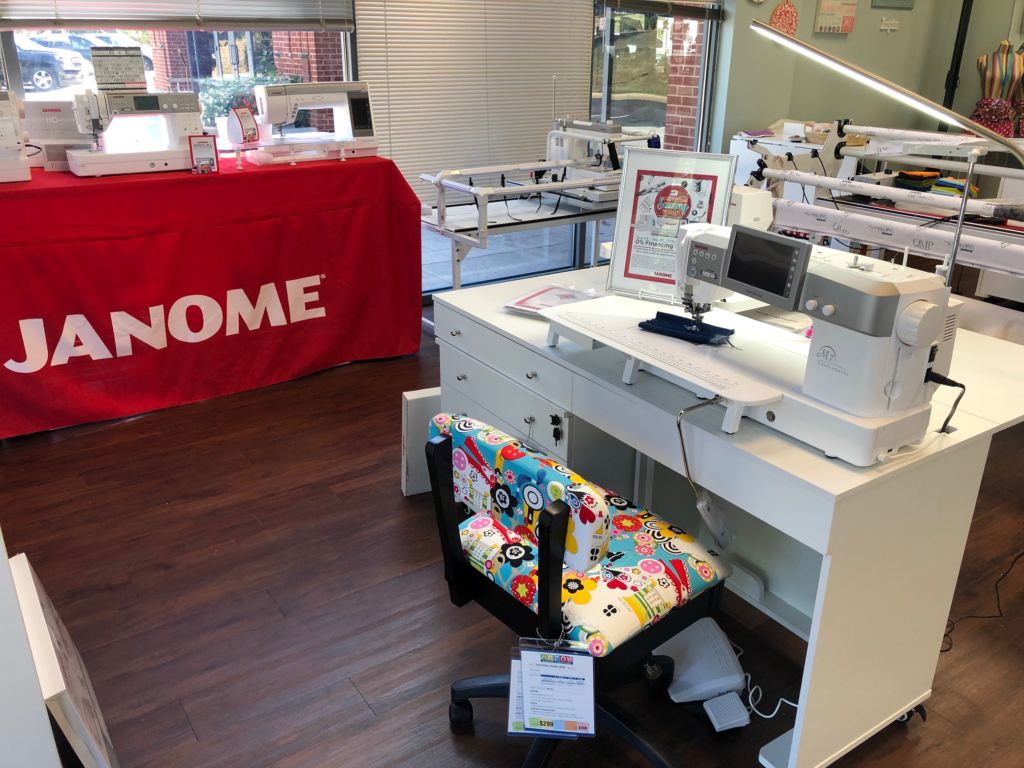 Janome's brand new Continental M7 is displayed front and center because so many folks come specifically to sew on this incredibly new dream machine! However, you might want to make an appointment; Precious prides herself on wanting to give you her most thoughtful, undivided attention to be sure to answer all your questions so you won't feel the least bit rushed.
The classroom, which feels like a creative arts studio because of the mirrors along the wall, make the room feel expansive; beckoning eager students to make themselves right at home while they settle in to learn new techniques and create stunning projects.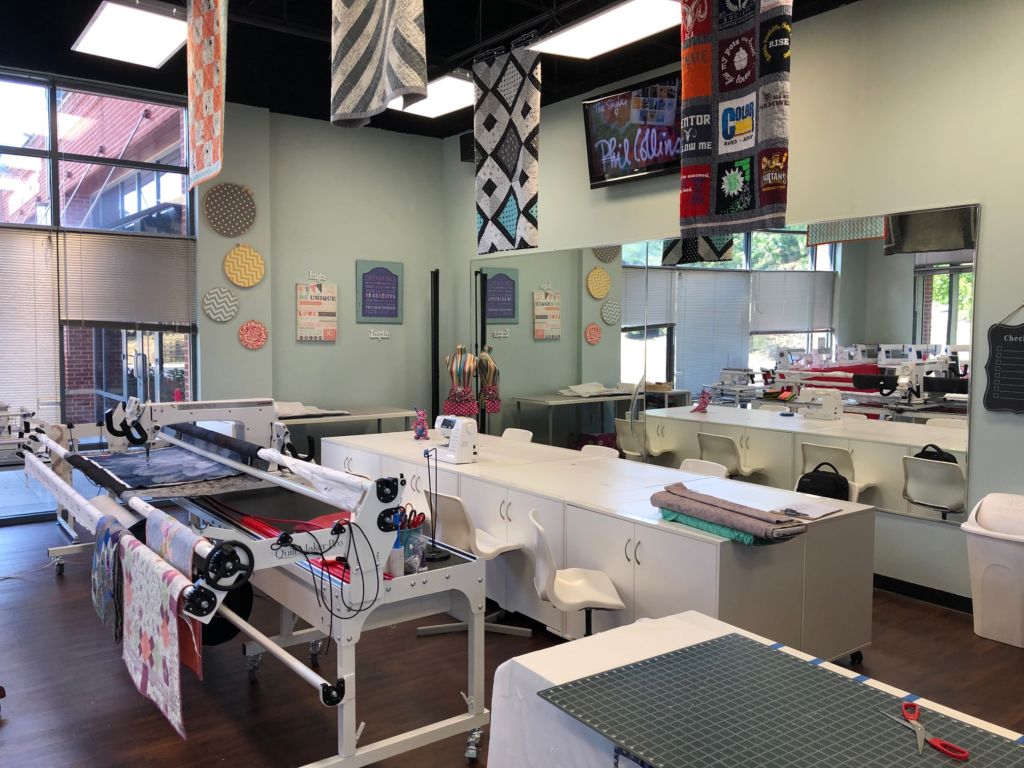 Precious opened the retail business in 2012 — although it began in 2010 from humble beginnings in the basement of her own home. She and her husband have four beautiful children and the shop is their "home away from home." It is truly a family business, and even her brother is on board now helping to ensure only the highest quality customer service!
Only the best brands and most luscious colors of threads are always stocked and ready for picking!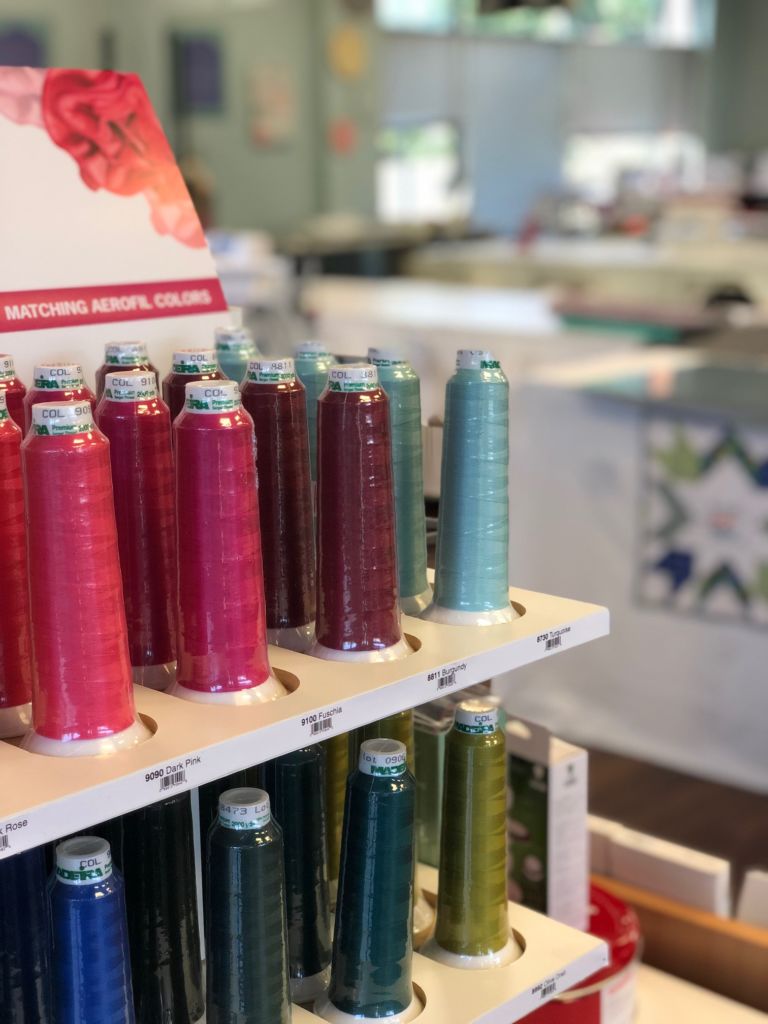 Of course, I did a little "retail therapy" of my own while I was there.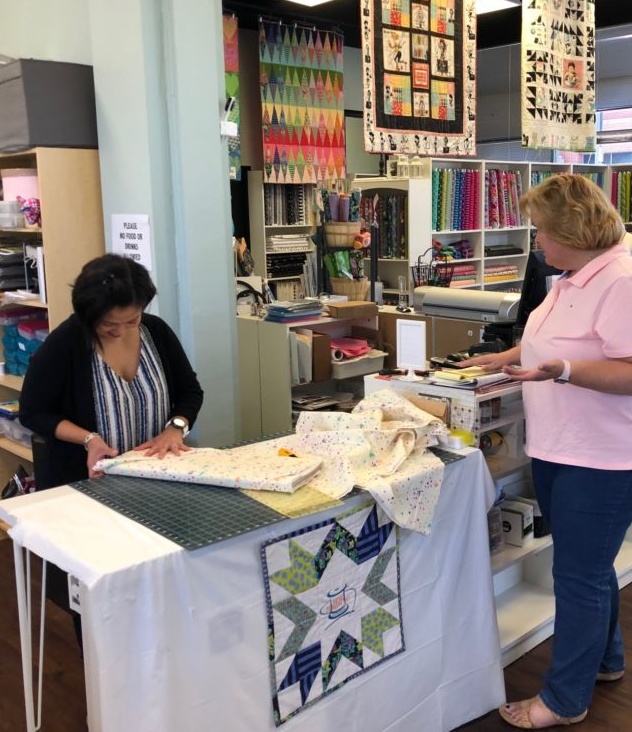 But what makes this shop incredibly special and different?
Precious has an amazing, well-established (and highly-respected) after-school sewing program for kids, ages 6 – 12. Starting out, her main goal was always to establish a sewing program for children with her own kids in mind. And succeed she has! Her programs are so popular, there is almost always a waiting list, so be sure to sign up early! 
Doesn't the sight of these youngsters learning to sew make your heart skip a beat? I know it does mine.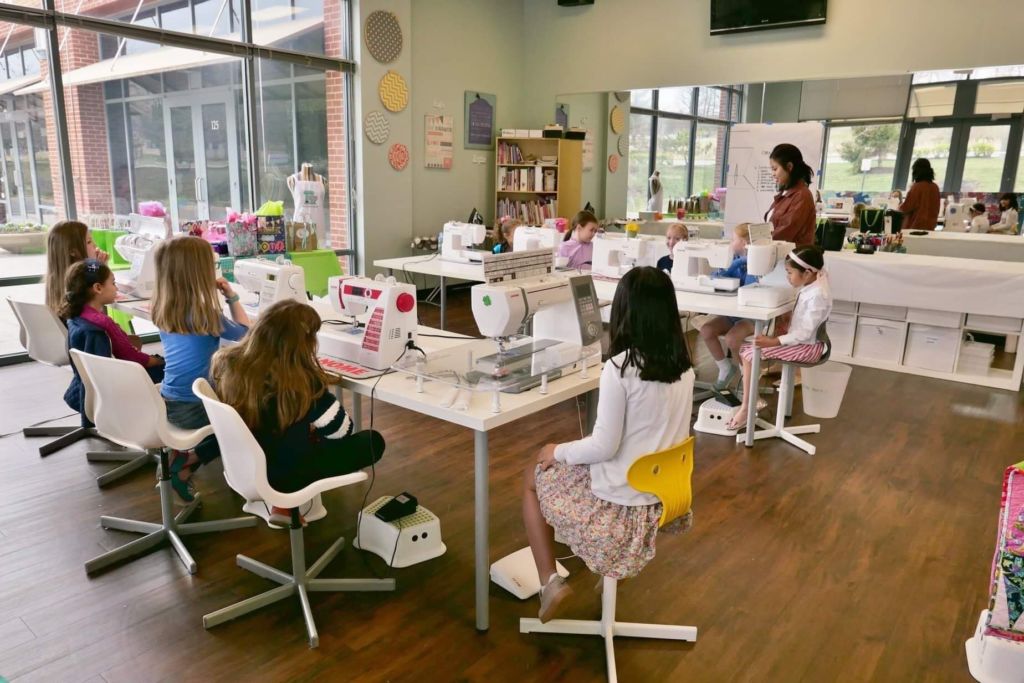 They host fashion shows to model the clothes they have made themselves!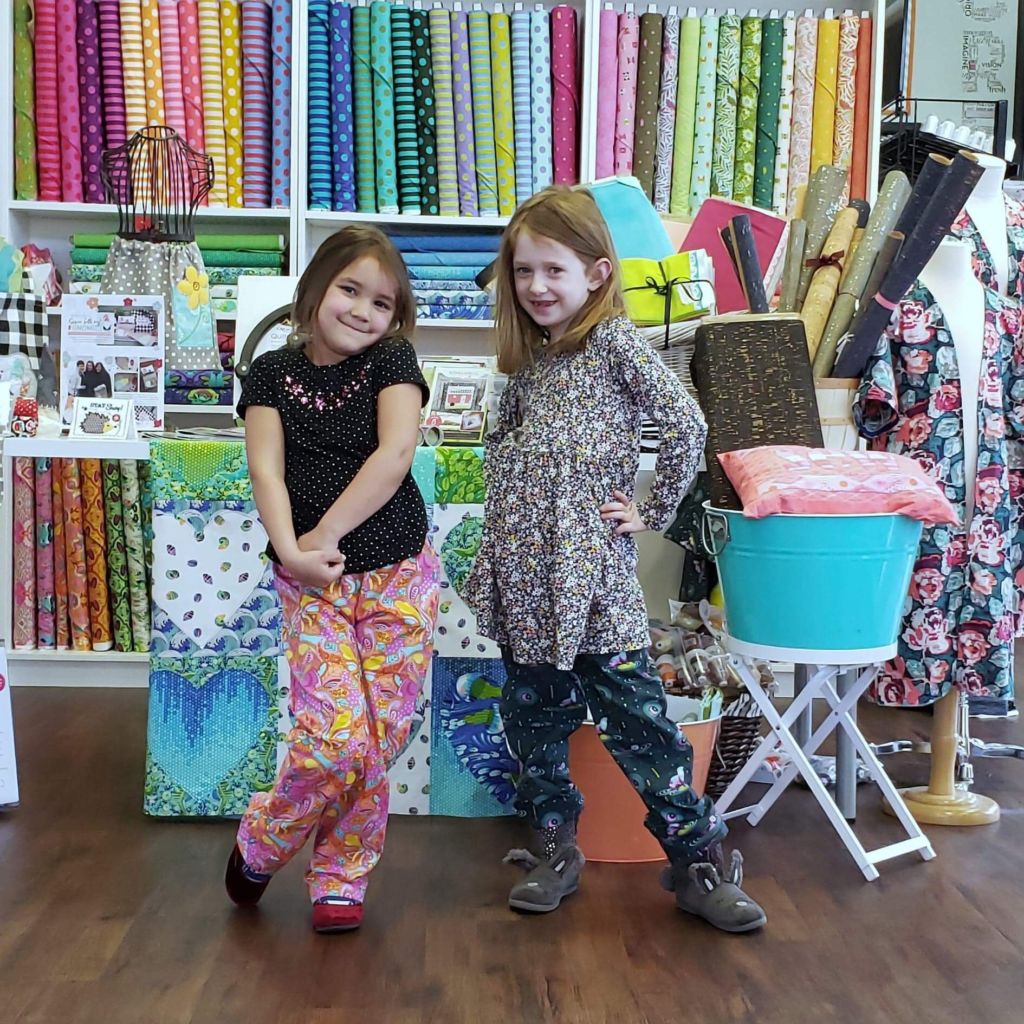 And it is so much more than sewing. They create all sorts of crafts, make lasting friendships and have a ton of fun in the process! Precious told me that she has had some of her previous students, now in college, come back to visit and tell her what a difference the skills they learned in her after-school program have made in their lives!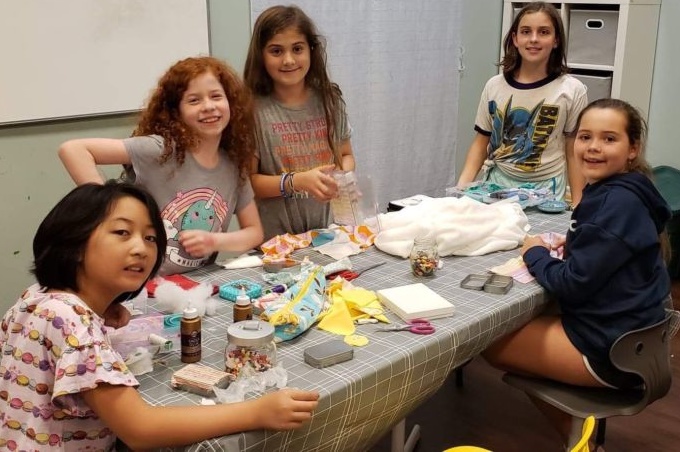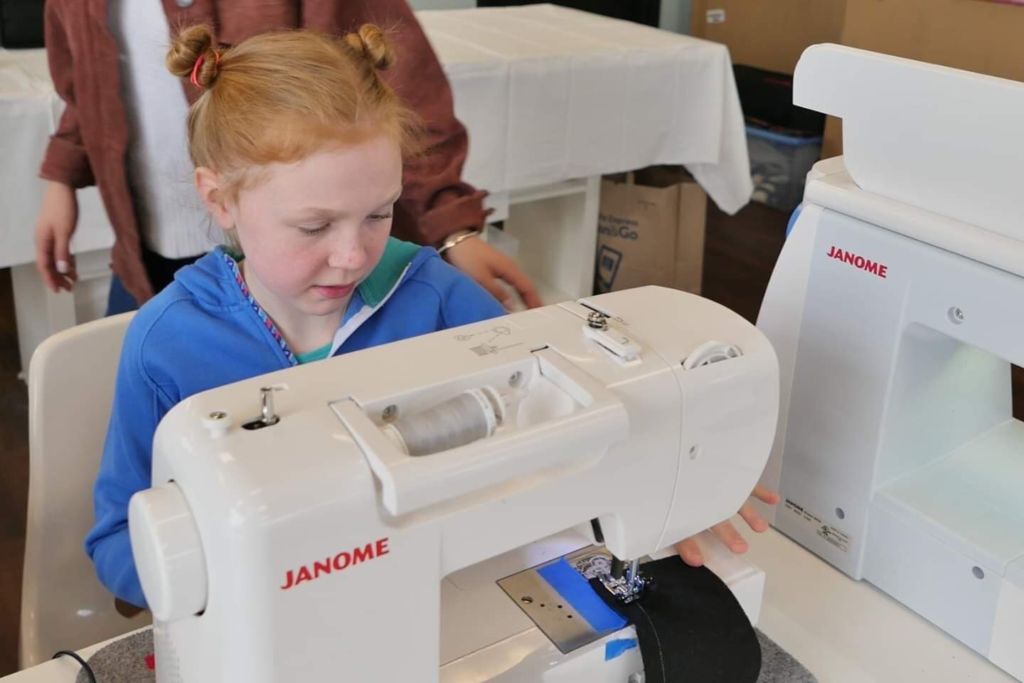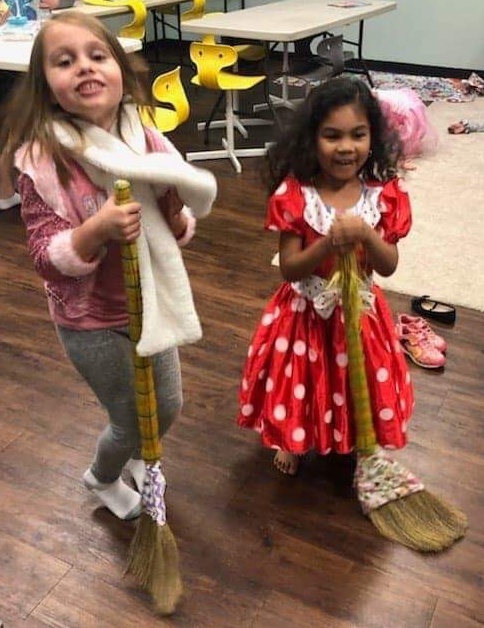 The program is so popular, Sew Magarbo even has a dedicated bus!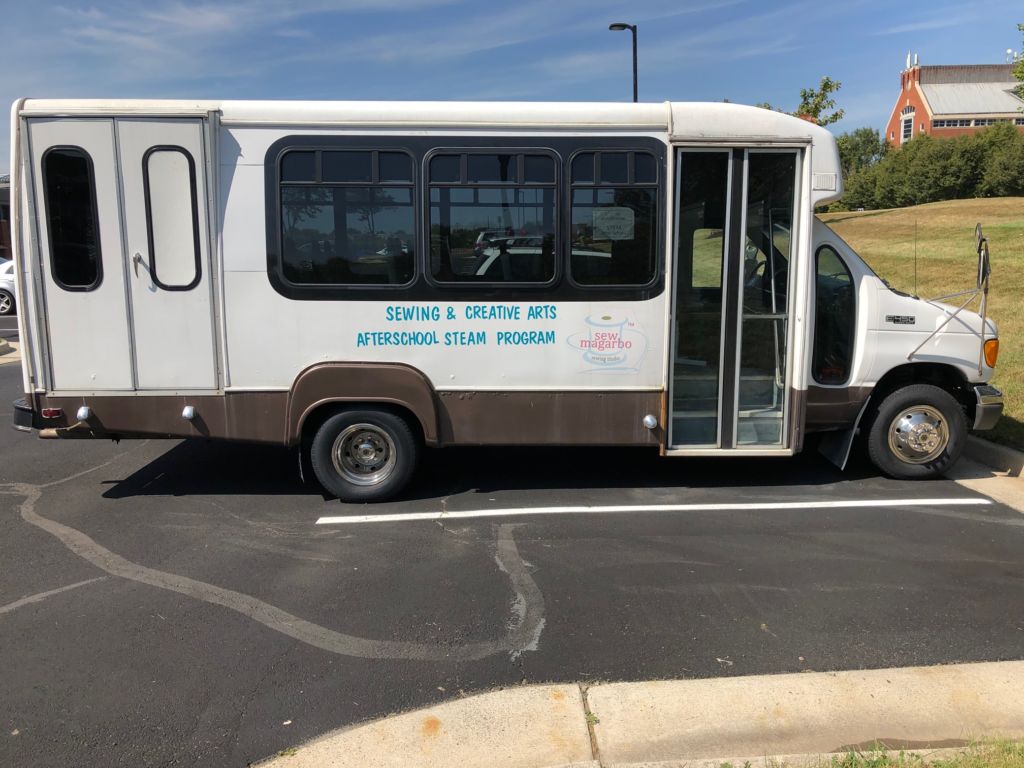 I asked Precious what the word "Magarbo" means. She told me it is a Filipino word meaning "bold, vivid, fabulous. You know," she said…."the works!"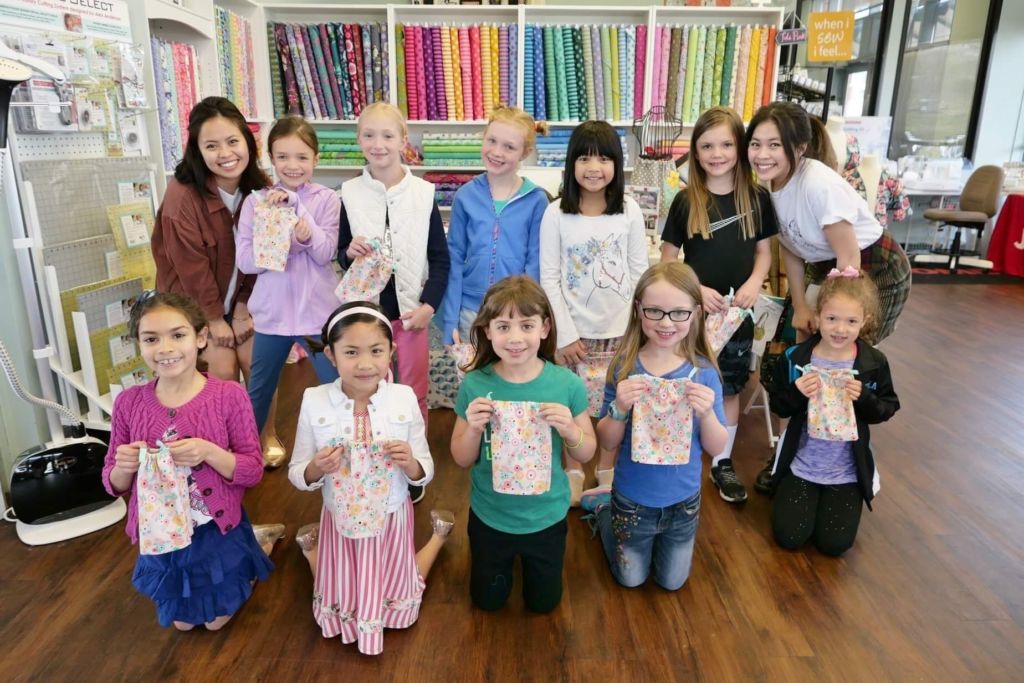 I think her store is aptly named. It is bold, vivid and fabulous! I hope you'll plan a trip to visit yourself because I know you won't be disappointed. And, if you have a young child or grandchild and you live in the Maryland/DC/Virginia area, be sure to check out the after-school program. I can't think of a more positive view of the future for sewing and quilting. It is alive and thriving with Precious and Sew Magarbo!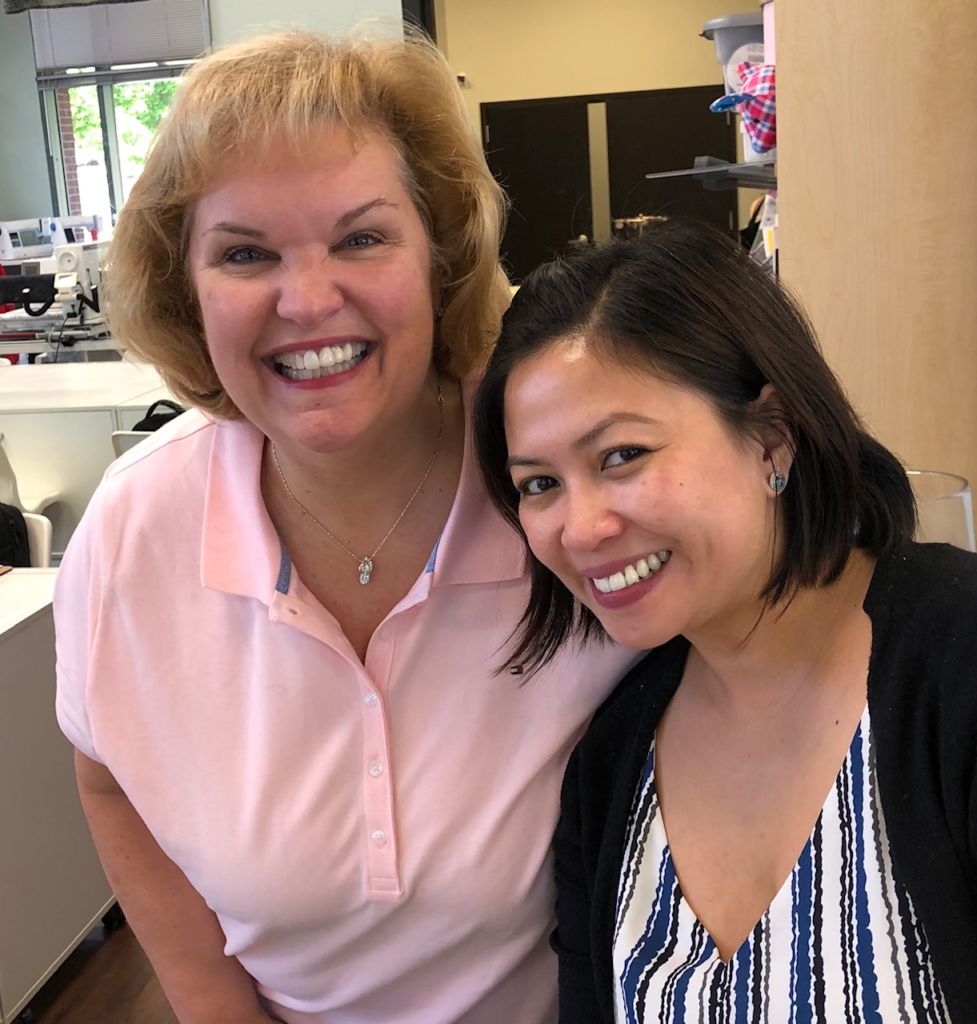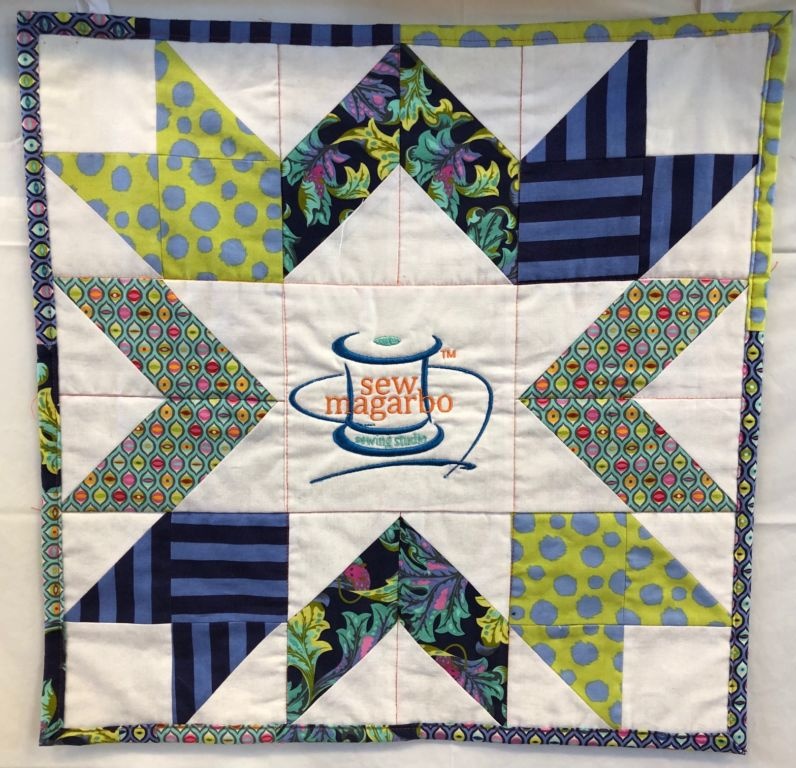 This truly is a must-see Janome dealer and modern shop for any quilter or fiber artist in the Northern VA or DC vicinity! The shop is conveniently located with ample parking and easy on, easy off access to major interstates. And once you meet Precious in person, I know you'll be fast friends with her, too!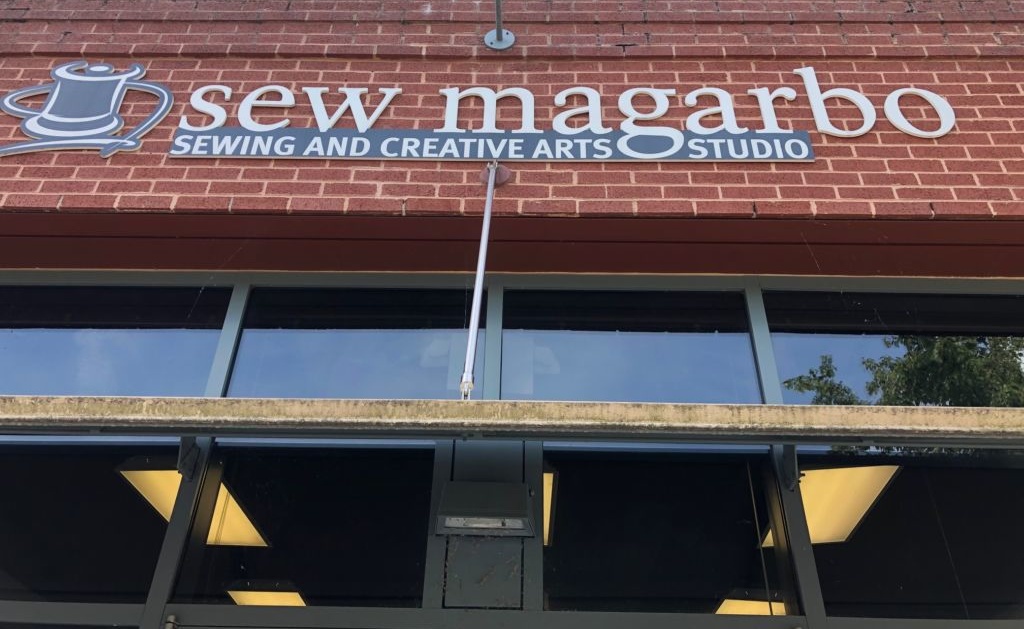 Located at:
#130-135, 44933 George Washington Blvd.
Ashburn, VA 20147, USA
Studio Hours:
TUESDAYS: 12PM-9PM
WEDNESDAYS: 12PM-9PM
THURSDAYS: 12PM-9PM
FRIDAYS: 10AM-630PM
SATURDAYS: 10AM-630PM
SUNDAYS & MONDAYS: CLOSED
Open Mon-Fri for Afterschoolers
Please call regardless. A lot of times they are open beyond these hours because of their special workshops and events.