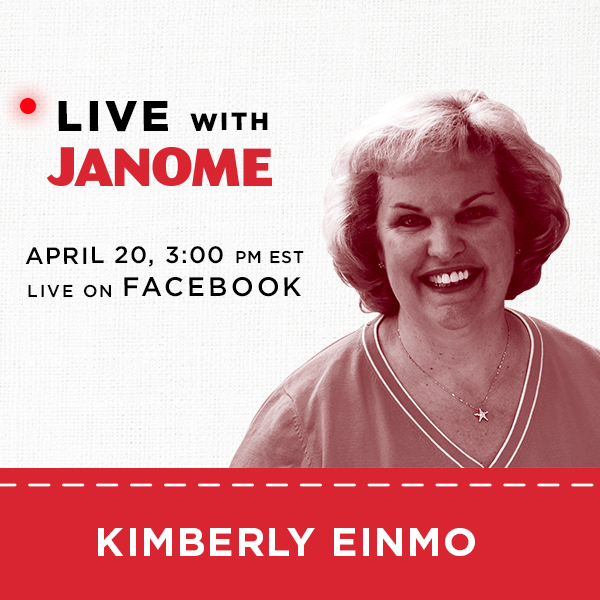 Have you been tuning into Facebook every day at 3pm to see the LIVE events being hosted by Janome? The talented educators and I have been sharing our favorite features, tips, tricks and all kinds of exciting and fun things every day, Monday – Friday.  
My next event is this coming Monday, April 20th and I'd love for you to join me. You can find these LIVE events on the Janome Sewing Machines page on Facebook.  This Monday, I'm inviting you into my studio to show you all about the awesome Accuspark app, plus I'll review many 1/4″ presser feet options and how to get that perfect scant 1/4″ seam. But that's not all! I've got a BIG surprise for you. I'll be debuting a beautiful, fun and easy new pattern which will be available to download right away!
So set your watches, alarms or whatever and join in the fun. Be ready to type in your questions, your comments and let me know from where you're watching. We're going to have a blast. Cheeto will be there. Need I say more?
See you Monday!