The waning hours of 2022 are upon us. Less than 24 hours to go until a new year will be ushered in to greet us all. 
This year, perhaps more than most, I'm glad to see the end of 2022 and I'm looking forward with great expectation to everything 2023 will bring. Don't misunderstand; there were some exciting things which happened in 2022. I think of friends we met along the way, the adventures we experienced (Brisbane, Adelaide, Kangaroo Island, and Sydney), spending a week with our boys in October and again when they surprised us for Christmas, my "great American Janome tour" in November, and of course the kangaroos which became a beloved part of daily life. Oh, how we adored having the Roos in our backyard! We spent hours watching them and enjoying their company through the glass window which separated our world from theirs. We're so grateful we were able to glimpse bits of their lives, get to know their habits, recognize regular visitors and name them, watch the ways they lovingly cared for their joeys, and marvel at the sweet and quirky way they held and munched their apples. I believe we were actually privileged to witness aspects of Roo daily life most Australians never get to see!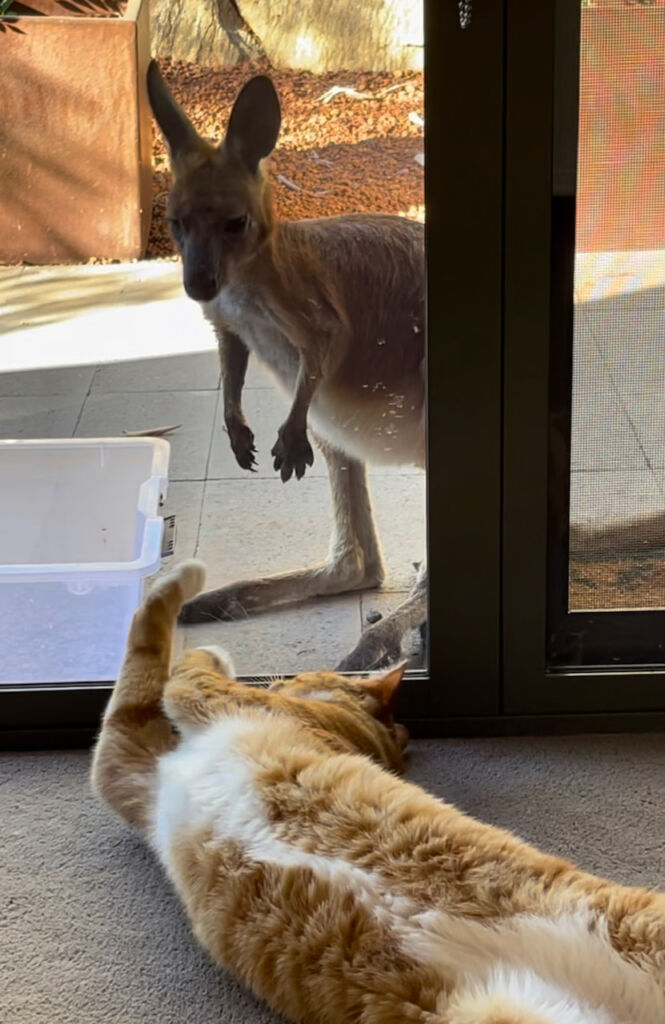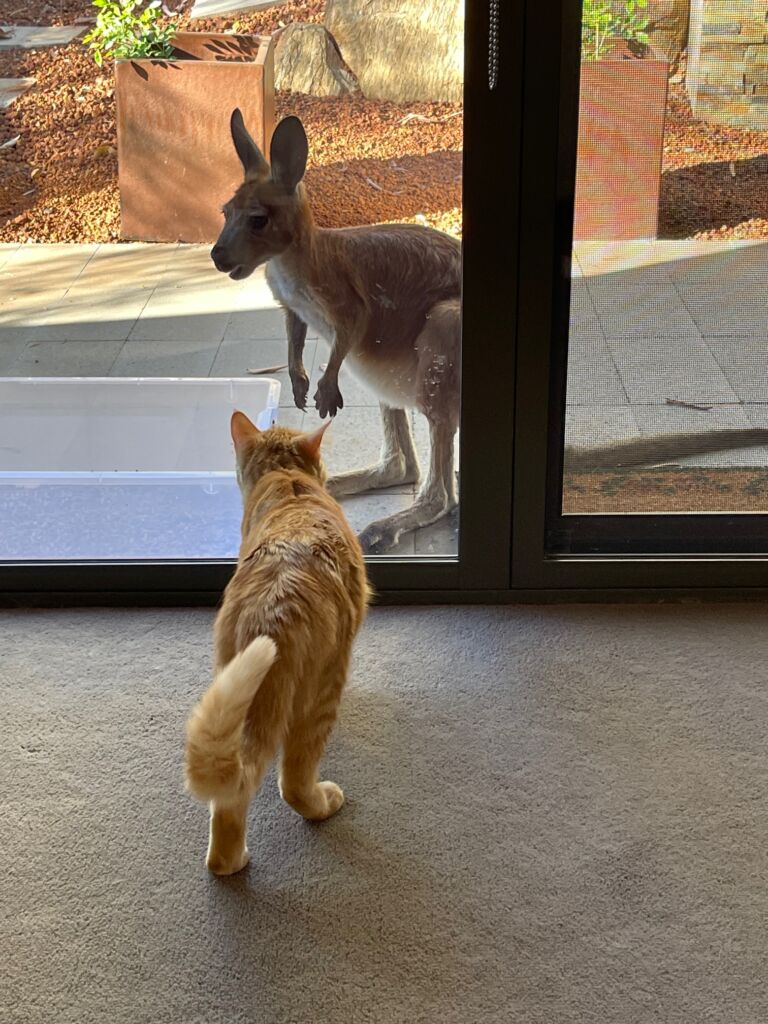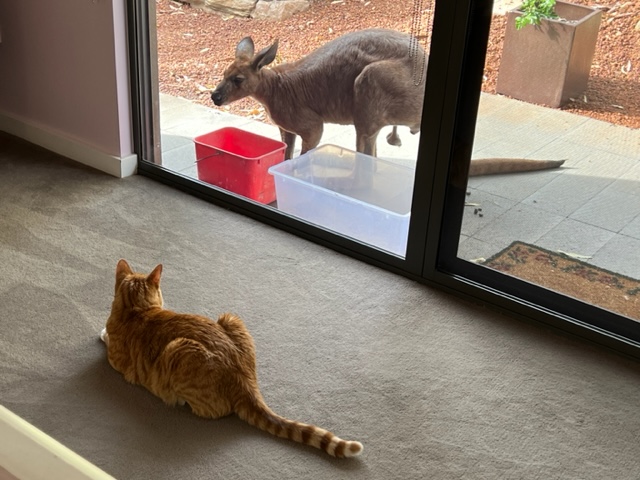 Through social media posts I shared the best of things: exquisite sunsets, cats, quilts, lots of good Janome things, and Roos. The support and love you shared through your comments on those posts — especially the Roo videos and photos — meant the world to me and kept me encouraged and excited to share more with you. I'm always very careful about what I post on social media because I have made a conscious decision not to add to the "noise" of this world by posting controversial or even sad things. I'd rather focus on all that is true and good in this world and share those things with folks rather than contribute to the hurt or more angst people experience.
Along with all the good in 2022, we experienced our share of frustration and heartache. Transitions are always challenging — even under the best of circumstances. But in all honesty, this was a year I will choose to selectively look back on to see only the good things and try to compartmentalize the difficulties and other not-so-good stuff. Late in November, after Kent had completed his 12 month commitment of working at the site in Alice Springs, we thoughtfully and prayerfully made the decision it would be best for us and our family to begin the transition back to the USA. 
Normally there is a heat embargo to ship pets on commercial flights from December to April, (because the temperature cannot be more than 35 degrees C on the tarmac for pets to be safely transported in the cargo hold, especially in the Outback.) But a very rare cool front and break in the heat presented itself and the pet transport company helped us jump at the chance to ship the cats out of Alice Springs in an operation lovingly dubbed "Operation Santa Claws." This last minute opportunity meant we had to quickly make travel plans for us to be in the US to pick them up at LAX customs cargo and transport them safely to our cabin home. I'm relieved and happy to say all the hurried arrangements, execution of the plan, and worry for the kitties while they were in transit ended with them being here at home with us, safe and sound.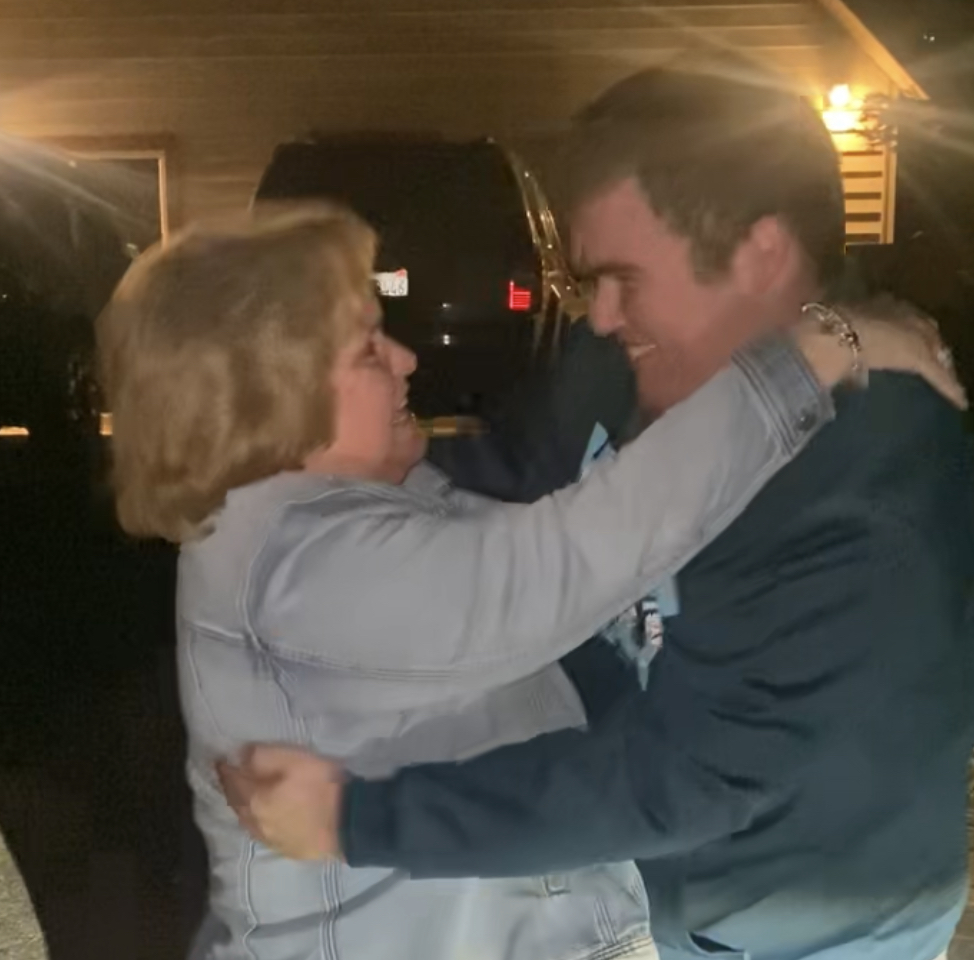 Early in December, we had resigned ourselves to a very quiet Christmas, just the two of us. Since we put our home on the market to sell, we chose not to put out any holiday decorations. But a series of unexpected events put things into motion for a very unexpected Christmas! While everything was happening with the relocations of the cats back to the US, our boys planned for Andrew to fly from Florida to California where Josh picked him up at the airport a couple days before Christmas and they surprised us with the best gift EVER! No parents could have been happier to have both of their sons home for a family holiday. It was truly the BEST CHRISTMAS and one we will never forget!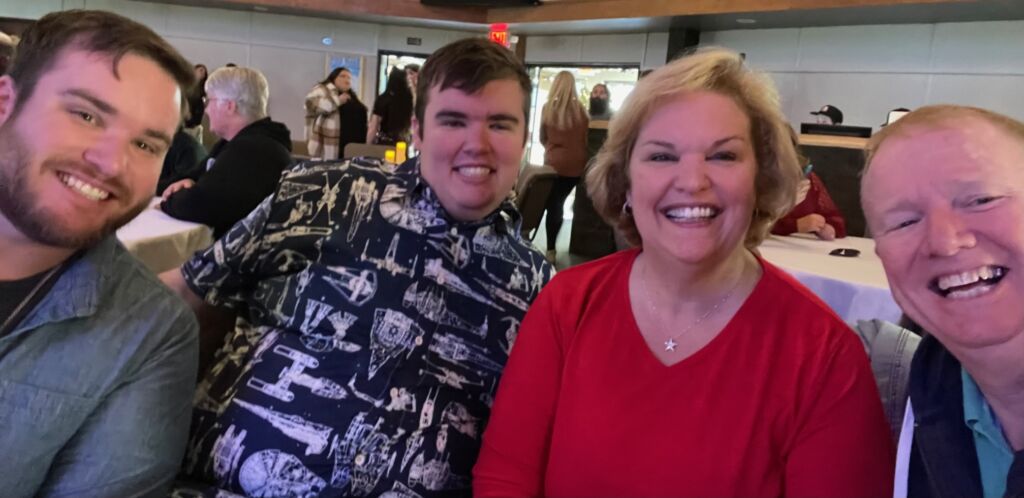 For many reasons, we made the decision it would be best for me not to return to Australia after the holidays. Mr. Kim has since returned to Alice Springs and will wrap up his tenure at the site, manage the pack out of our household goods, oversee the sale of our home, and make arrangements for our final repatriation back to the US. While there were things we enjoyed about this Aussie experience, ultimately, there were many issues which made daily living just too challenging. Remember, never judge another until you've walked a mile in their shoes. I won't go into the many reasons here, but suffice it to say we believe this is the best decision for our family.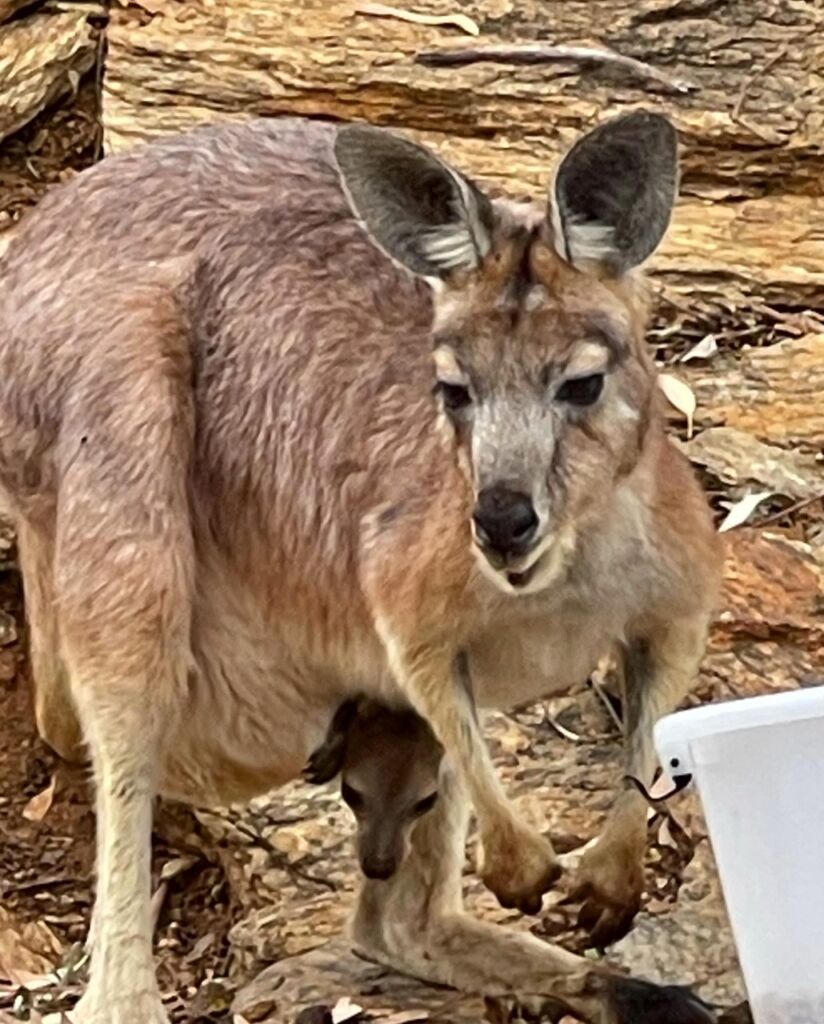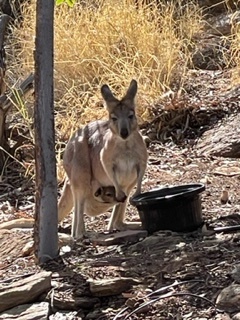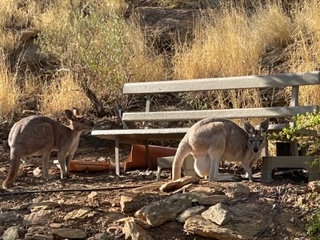 But the Roos…..oh, the roos. I cried buckets of tears when it was time to leave them. It was probably a good thing I didn't have much advance notice I was leaving Australia for the last time. Everything was in high gear and I said goodbye to them with a heavy — but oh, so grateful — heart. We're praying for someone to come behind us who will continue to feed them and love them from a distance, as we did. I'm happy I was able to share them with you all. Hopefully, many of you now have a genuine fondness for these extraordinary creatures since you've seen them up close (through my videos) and learned about them and their sweet mannerisms.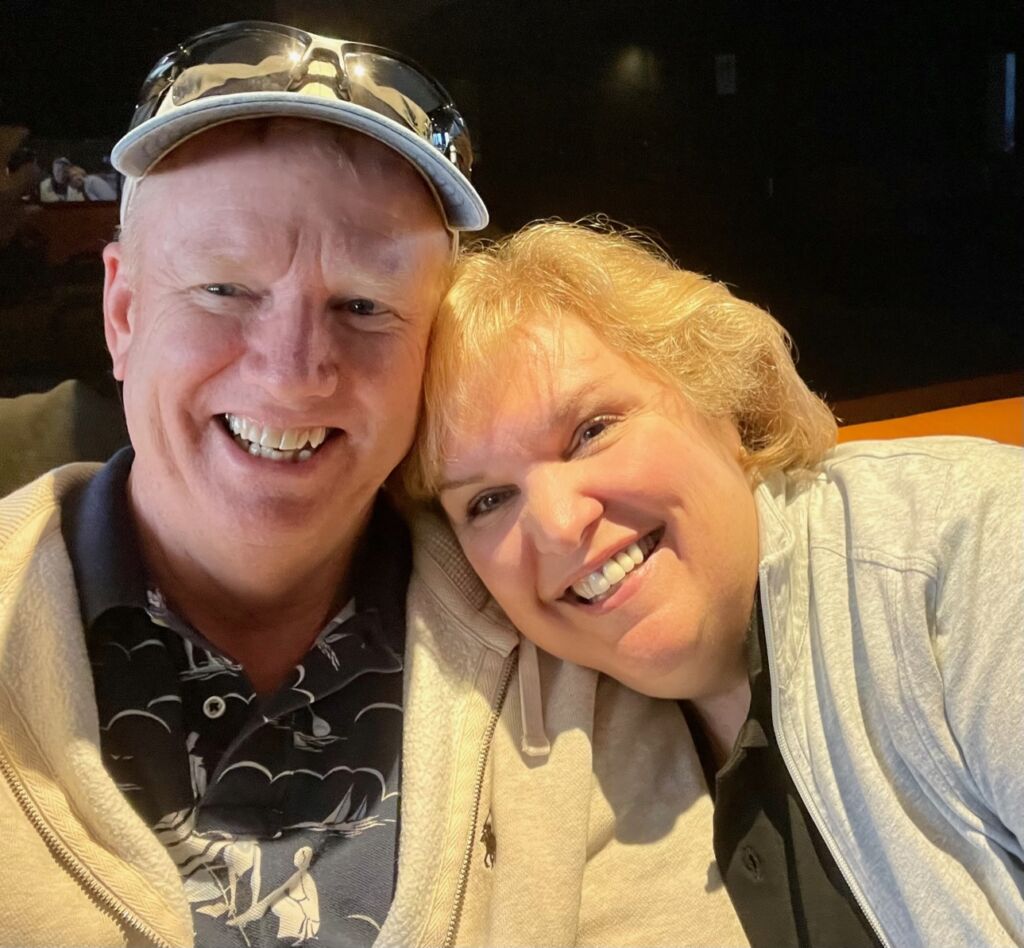 So here we are, on the precipice of a new beginning with so many questions, few answers, and another big transition ahead. After having gone through everything we have during the past 18 months, I feel wiser, more mature, and more patient when it comes to not having all the answers we need right now. I've had to lean in to my faith, accept grace, and know it is enough God holds our future securely in His hands. There are days I begin to feel anxious but then I stop, count my blessings, and know everything I need for this day is enough. 
I'm truly looking forward to all the good things 2023 has just around the corner. More time with friends, easy access to just about anything I need (no longer will I have to wait 6 – 8 weeks for things to be delivered!) being able to see our boys more frequently, lots of Janome fun and goodness (FB lives, projects to share, more dealers to visit), and exciting new quilty things to share with you all.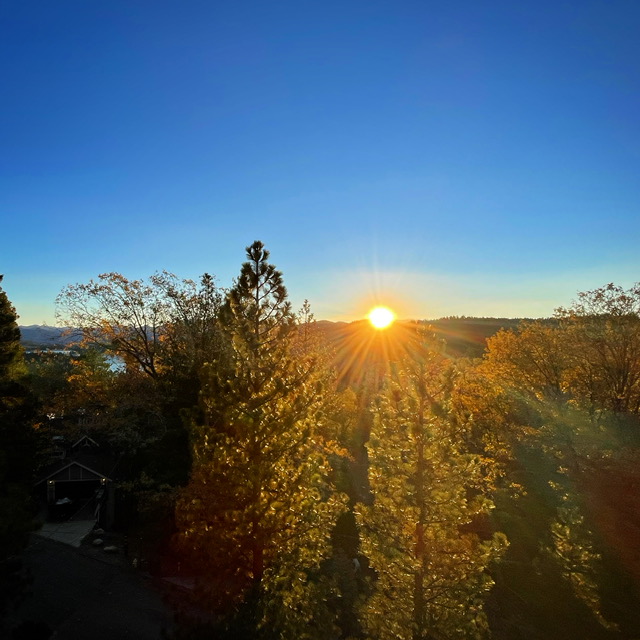 I wish each one of you nothing but happiness and good things in 2023. I pray it will be a year when your lives will truly be blessed and you'll find peace amidst any challenges you will face. Let's head into the new year with a renewed sense of purpose and hope. Who's with me?
Happy New Year, everyone!