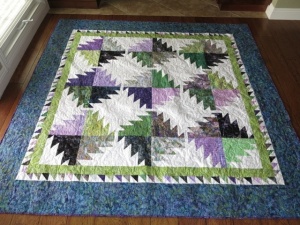 Marcy Cady, one of my amazing students who took my Chain Saw class at the Road to California
Show this past January, sent me this photo of her completed quilt. It is beautiful and I LOVE it!
Marcy, I'm so proud of you — you did an outstanding job!!! Thank you so much for taking
time to share with all of us!