It's OFFICIAL: My new course,
Magical Jelly Roll Quilts

on

Craftsy

has launched!

I'm more than excited. I'm over the moon! It was so much fun doing the video shoot (lots of hard work, but so much laughter and fun with the production crew, too.) And the creative folks at Craftsy have done a brilliant job of putting it all together to produce a first-rate, top-notch quilting course featuring yours truly. (Seriously, I'm blushing).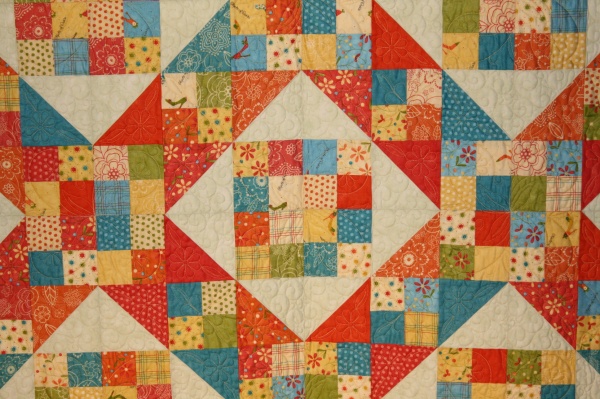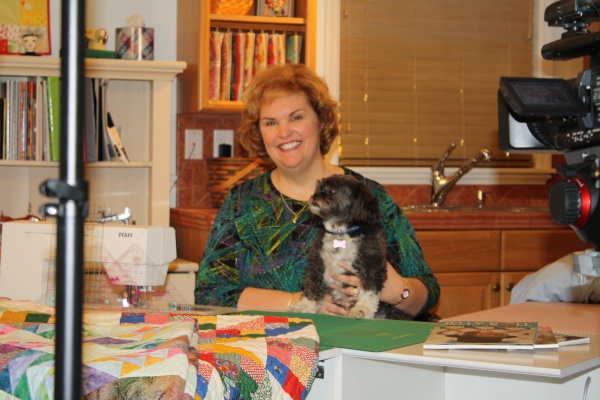 I'll guide you step by step, every cut and stitch along the way. And don't even get me started about how much I love the Craftsy platform! There are so many ways to interact directly with me and hundreds of other quilters taking the same class as well. Everyone shares tips, suggestions, and it is always exciting when someone posts photos of their quilts-in-progress. There is plenty of encouragement for everyone, and I'm there to answer questions you'd like to post.
Learn it…
Create sophisticated quilts with easy-to-use precuts with the new online Craftsy class, Magical Jelly Roll Quilts. I will share piecing, applique and machine quilting methods that I teach around the world in the spirit of fun I always bring to the process. Intermediate and experienced quilters will love my time-saving tools and techniques. Make one of five included patterns, or use what you learn to create your own designs. Beautiful quilts will come together with ease … Magical Jelly Roll Quilts!
What You'll Learn
Easy cutting and piecing with jelly rolls, other precuts, or fabrics from your stash
Shortcuts using templates and rulers
Machine quilting to enhance your designs
Techniques for invisible and contrasting thread machine applique
How to construct flying geese units, stars, checkerboards and more
Great ways to combine fabrics, experiment with color and use your leftovers
What You'll Make
A Chain Saw quilt that features deconstructed half-square triangles
Easy Charm Cathedral Windows to polish your machine applique skills
Lonestar Strip Magic, featuring checkerboards and diamonds
New tricks with triangles in Flying Geese Crossing
Endlessly versatile Jacob's Ladder blocks to combine in dozens of ways
Make it…
To see the class preview or find out more or even sample a few of the lessons, click
here
.
Special discount for my blog readers…
Go to my homepage and scroll down towards the bottom. You'll see a link for a special 33% discount when you sign up! Hopefully, I'll see you on Craftsy. Come join me. We're having a ball over there!