I've been sewing on Janome machines for over five years now. There are so many fabulous features to love about these high-precision yet user-friendly machines. These machines are without a doubt workhorses, yet they handle the most delicate and intricate of stitches with impeccable accuracy. (You can read my earlier review of the 9400 HERE.)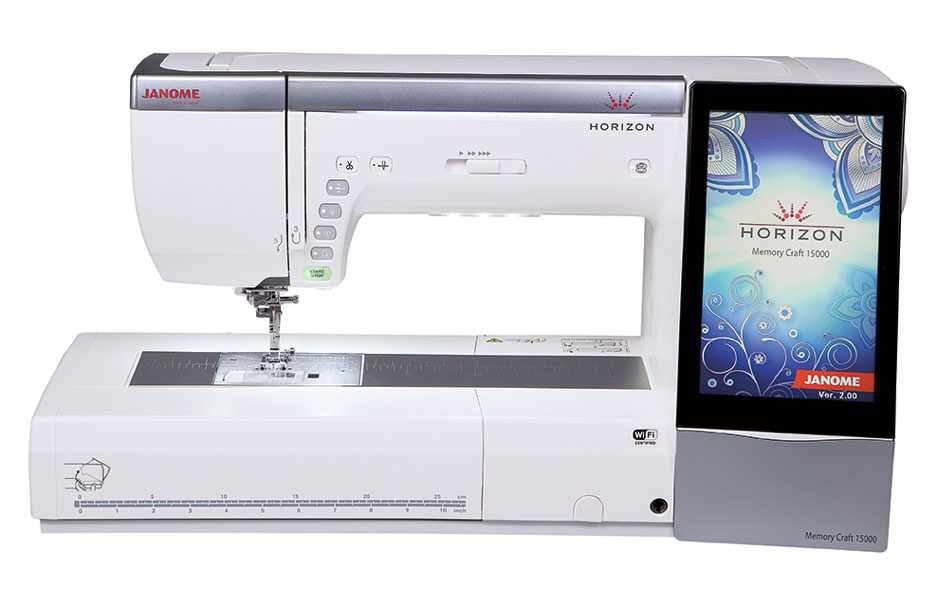 Whether I'm sewing on the top of the line 15000 with the completely automatic needle threader (it had me at "hello") and brilliant true-color lighting, or the new top-of-the-line (non-embroidery) 9400, I have always been able to achieve a perfect scant 1/4″ seam using either the clear piecing foot with guide which involves moving the needle position to the right (the OV foot), or my favorite foot, which keeps the needle in the center position (the OM foot), and I'm still trying to convince the good folks at Janome to re-name "Kimberly's Favorite Foot." After all, they were kind enough to put my picture on a large banner at Quilt Festival in Houston outside my classroom this past fall, so maybe they'll name a foot after me. (Well, I can daydream, right?)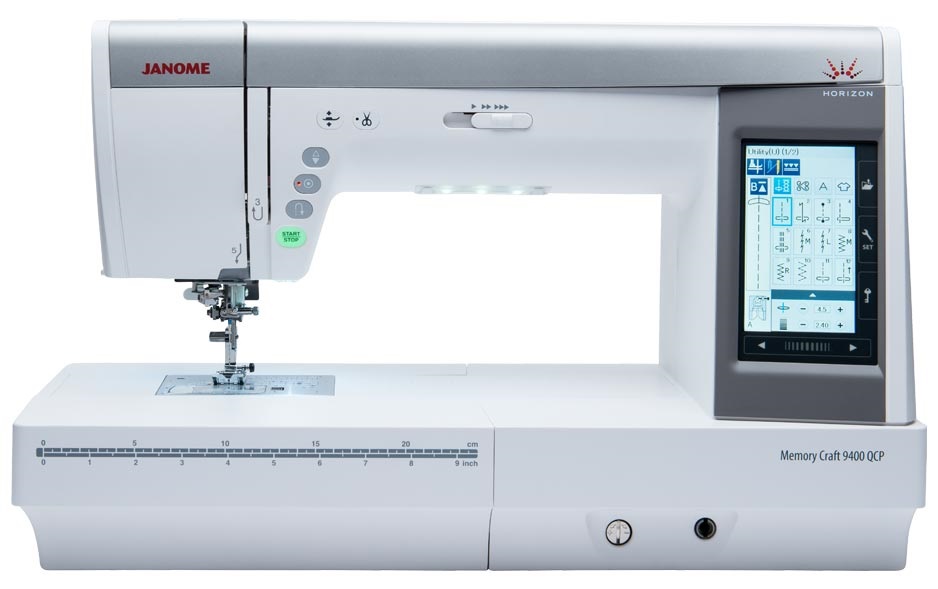 One of the new features on the 9400 was the addition of the HP throat plate and presser foot. I've known about the concept of the HP plate since the 9400 was first released and I had heard many times the knowledgeable Janome educators say how great it is, but because I have always had such terrific results using the OM or OV presser foot, I hadn't actually tried the HP system myself. I thought, "How much better could it be? I'm getting fantastic results using a clear piecing foot with a guide. If it isn't broke, why fix it?" My 1/4″ seams were always accurate and I was happy with the ability to move the needle to one of more than 90 positions for even more accuracy.
But one day last week, just for fun, I decided to try the HP throat plate and presser foot on my 9400. I snapped the throat plate in place which adjusted the presser foot to a left position, and I changed the presser foot to the HP foot. Then I pressed the foot pedal and stitched some simple pieced units.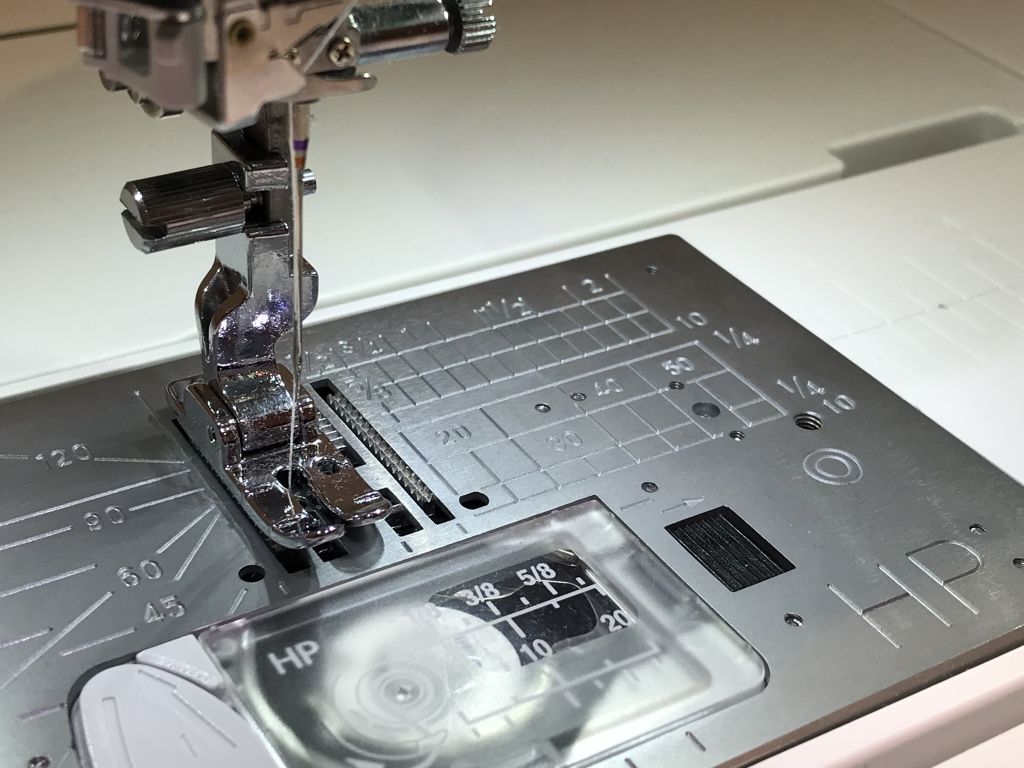 OH MY GOODNESS! The HP system blew my socks off!  My first thought was, "Where has this miraculous system been all my life?" I couldn't believe the marvelous, unbelievably PERFECT stitches! Just when I thought Janome couldn't improve on perfection, they went and DID improve and made perfection even more perfect! 
Let me put it to you this way: If you want the most perfect, scant 1/4″ seams on the planet, use the HP system (available on the 9400 and new 15000) for ALL your piecing. 
I asked Regena Carlevaro, Education Manager for Janome of America, what makes the HP system so special and this was her reply:
"In laymen's terms, Janome Tokyo's R&D department has always designed our embroidery machines to sew embroidery with the needle in the left side position. This has to do with the needle and bobbin rotation relationship, which creates a better stitch when in the left position. So they created a plate and industrial type foot that will give customers a better stitch too. Most drop-in bobbin machines,  all across the different makes and models, straight stitch on a bit of a slant, and the left side position reduces that slant. The plate also helps with sewing curved seams."
Wow. Just wow. You can bet I'll be using the HP plate and presser foot for ALL my piecing from now on. The thread tension is perfect. The stitches are balanced, even and beautiful. Stitching is quiet and oh-so-smooth. This system is THAT good. 
So if you're in the market for a new machine or even mildly curious as to "what the fuss is about," do yourself a favor and visit your local Janome dealer (CLICK HERE to find your nearest location) or attend a regional or national quilt show in your area where you can see and try the HP system for yourself. I promise you will be absolutely amazed. 
Just hang on to your socks!
UPDATE: For those of you in the Southwest region of the US, Janome has a major presence at the Road2CA show going on now through Sunday, January 21st in Ontario, CA. Come to their booth and check out ALL their fabulous machines — and be sure to test the new HP system for yourself. Plus, they have some FABULOUS deals on many of the machines!