I'm thrilled so many people (over 200 at last count) stopped by to read about Birgit Schuller in my last blog post. As promised, I want to share some more photos with you all; this time featuring Birgit and her machine quilting room and sunny sewing studio!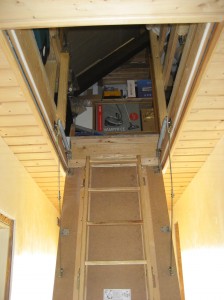 The entrance to her room with her Millenium longarm quilting machine; where her extraordinary quilting magic happens!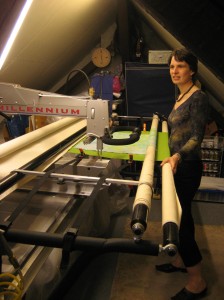 Birgit gave us a tour and graciously explained her process for creating award winning quilts.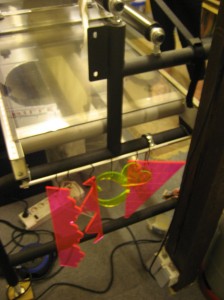 Rulers, templates, and tools are hung neatly on the side of her quilt frame for easy access.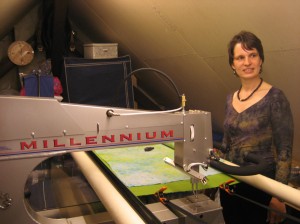 A class sample and work in progress is on the frame. Birgit looks completely at ease!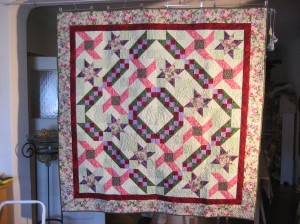 Birgit made my original mystery quilt design, Rhein Wein but added a few extra blocks to create an asymmetrical design in a square size, which I love. Her quilting on this quilt is exquisite!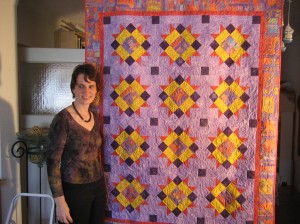 Another of my mystery quilt designs, Halls of History.  Birgit made her version literally sparkle with intricate machine quilting. When viewed up close, you simply can't stop looking at all the amazing details Birgit has stitched across the entire surface of the quilt!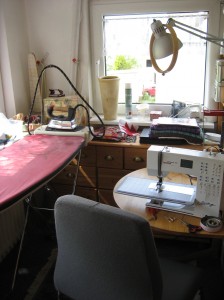 Birgit's sunny studio. Arranged for efficiency and comfort, everything she needs is within easy reach. The windows to her backyard not only offer plenty of natural light, but allow her to keep an eye on her two wonderful children as they play.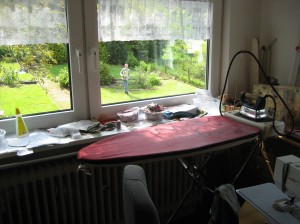 Another view of Birgit's studio. She has a professional grade iron close at hand for convenient and quick pressing. And a clear view of son, Colin, as he practices in the back yard.
Thank you, Birgit, for allowing us to take a tour of your machine quilting room and sewing studio! What fun to see your creative space and get a peak into the how you put everything together to make your award winning quilts.
If you'd like to contact Birgit, here is her contact information. I'm sure she'd love to hear from you!
Creative BiTS
Birgit Schüller
Schachtstr. 5
66292 Riegelsberg
Germany
phone: +49 (6806) 920 447
fax: +49 (6806) 920 448
email:  zib.stibevitaercnull@relleuhcs.tigrib
Internet: www.creativebits.biz
Webshots: http://community.webshots.com/user/birgitquilts (not quite up-to-date right now, but soon!)