I just had to share…..
You may remember Linda Felton's Anvils quilt from a recent blog post. There was an itty bitty issue with the quality of  the photos she originally sent, so she was gracious enough to send them again so I could share them with you. I just knew you'd enjoy seeing them.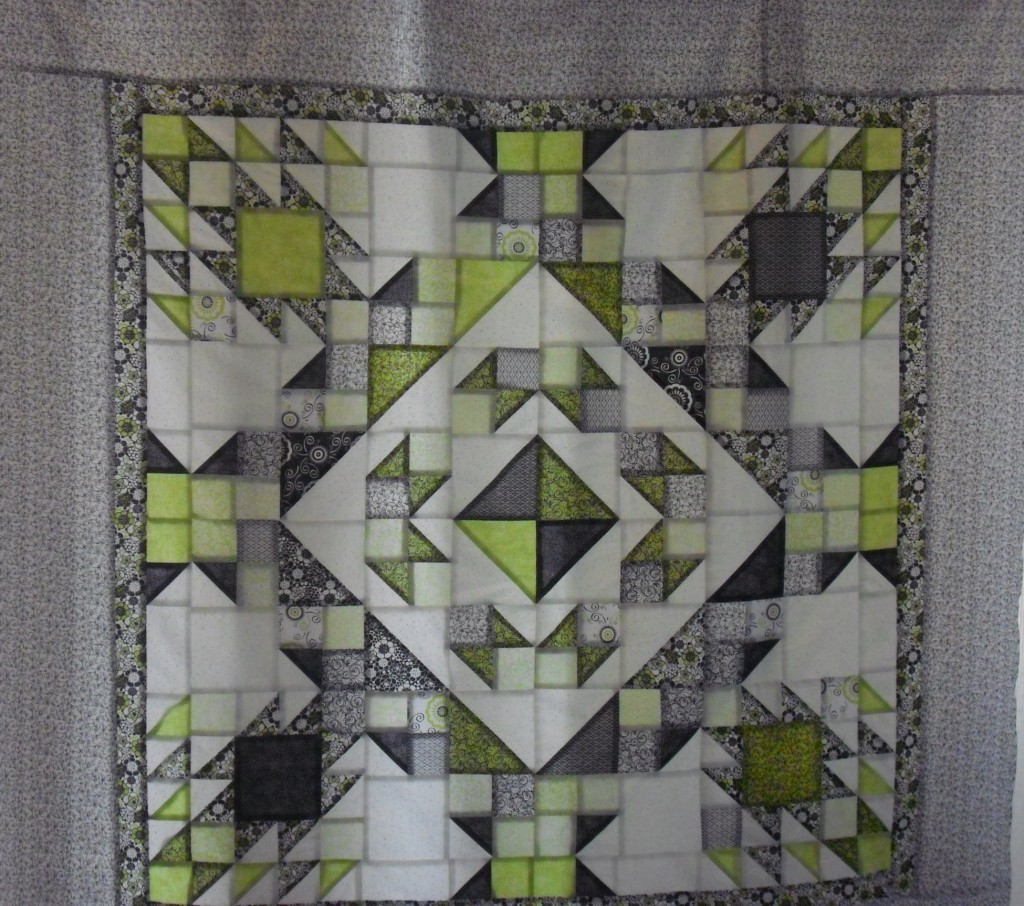 Anvils Mystery Quilt, by Linda Felton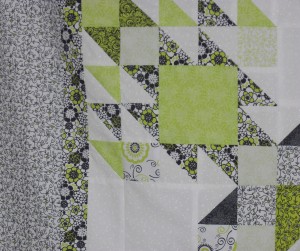 Love, love, love the colors. Very classic and modern, don't you think?
(Did someone write that the colors reminded them of Frank Lloyd Wright, or was that me thinking it?)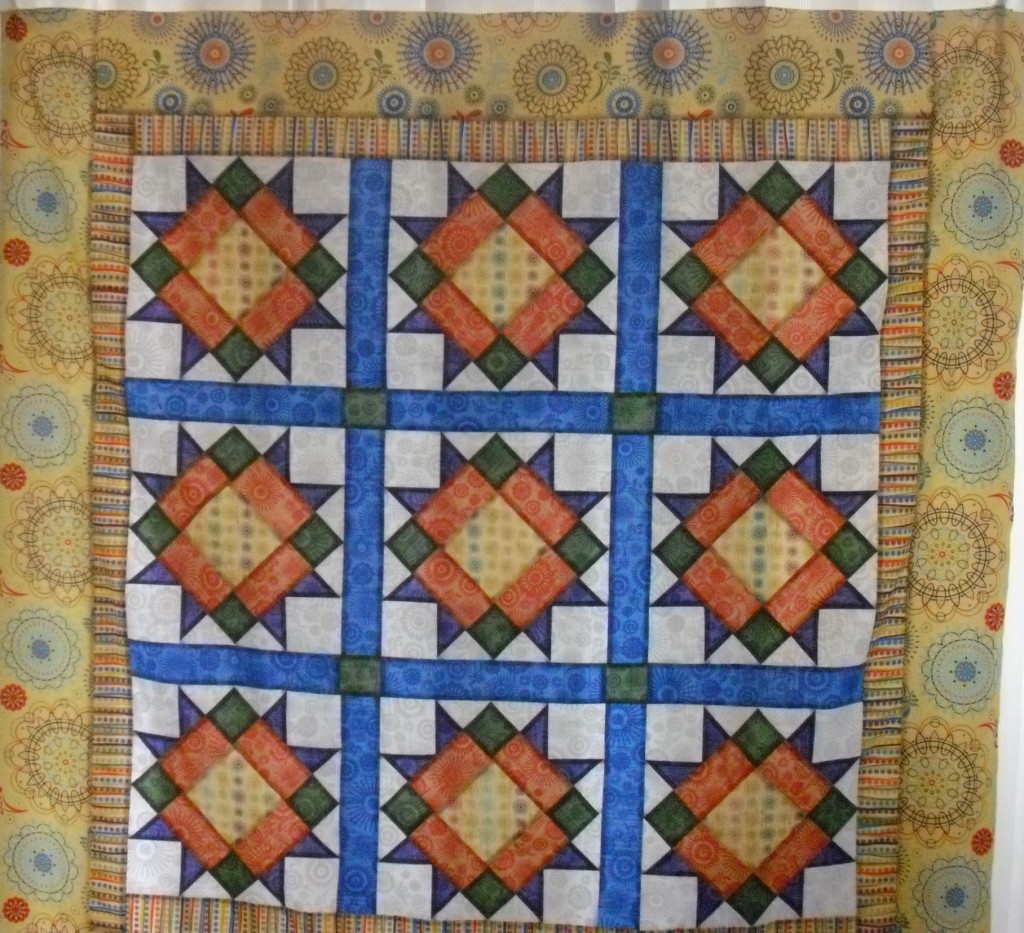 Linda Felton's 2008 mystery quilt.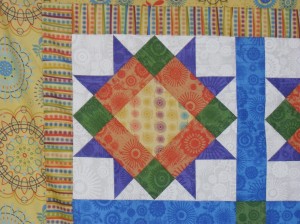 Glorious, exuberant colors! Love 'em!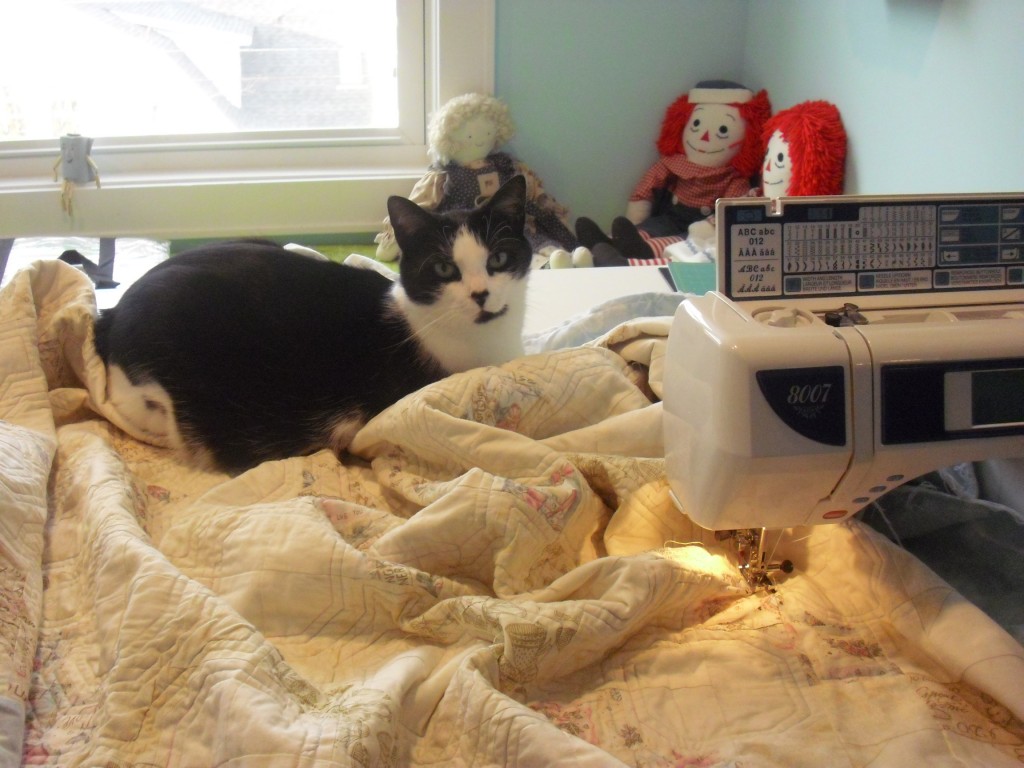 But I think this is my favorite photo of all. Linda, what is your "Quality Assurance Manager's" name? This is just too cute!
Thanks for sharing these awesome photos with us, Linda. I put a package in the mail to you yesterday, so keep an eye out for your friendly postal carrier. Oh yes — and there's a little something extra tucked in for Kate as well. 😉