I taught another fun-filled mystery quilt class at Scrap and Sew recently; we all had a marvelous time. Shame on me for not remembering to take photos of the class to share with all of you blog readers! I don't know why my camera slipped my mind. Could it have been the Sangria? (Which was the name of the mystery quilt we were making that evening, not the fruity wine beverage.) But I do have some wonderful photos to share from a couple of the gals who came to class that evening.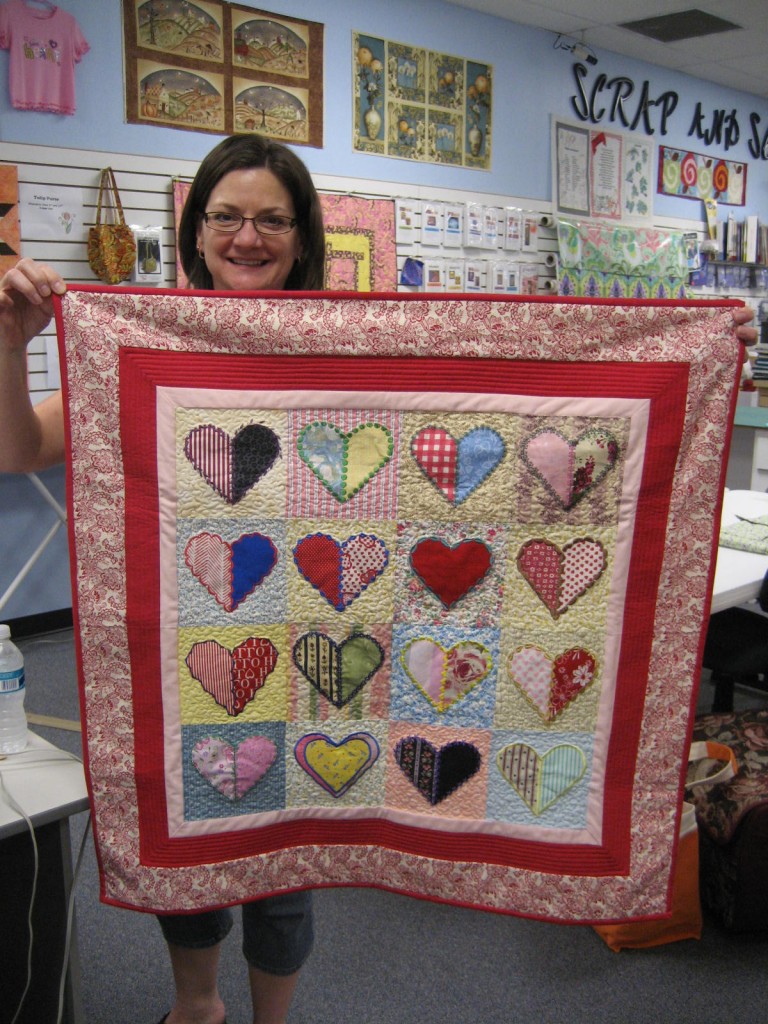 Cindy Castora brought this adorable Heart quilt she made with the EZ Hearts Cut Tool. Isn't it just darling? Well done, Cindy! I especially like all the trims and embellishments you used. (Cindy is just such a sweet, optomistic gal who's a joy to have in class!)
Teri Morrow brought quite a few wonderful thing to show and share. Teri is a hoot! I've rarely seen such a prolific quilter; she also happens to be an absolute delight to be around!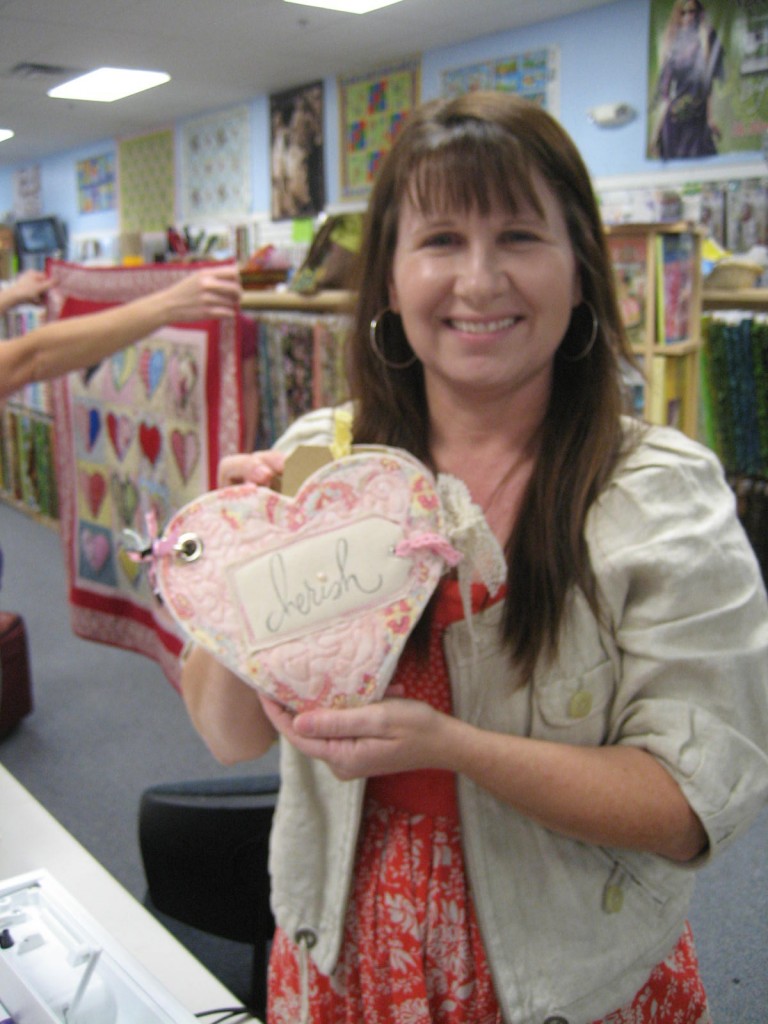 Teri also used the EZ Hearts Cut Tool and got creative to make a fabulous, one-of-a-kind Mother's Day gift. This little quilted heart keepsake booklet was simply too cute for words. Teri combined scrapbooking with quilting and made memory pages with photos and trinkets. I just love it! Check out the pages of her heart booklet below: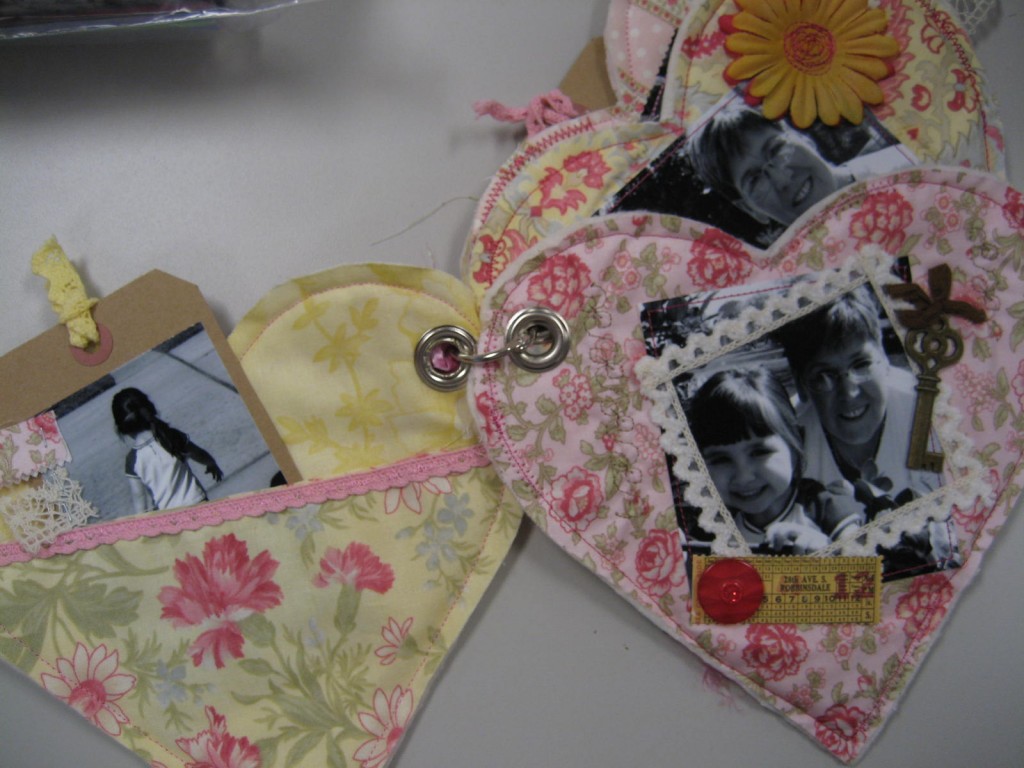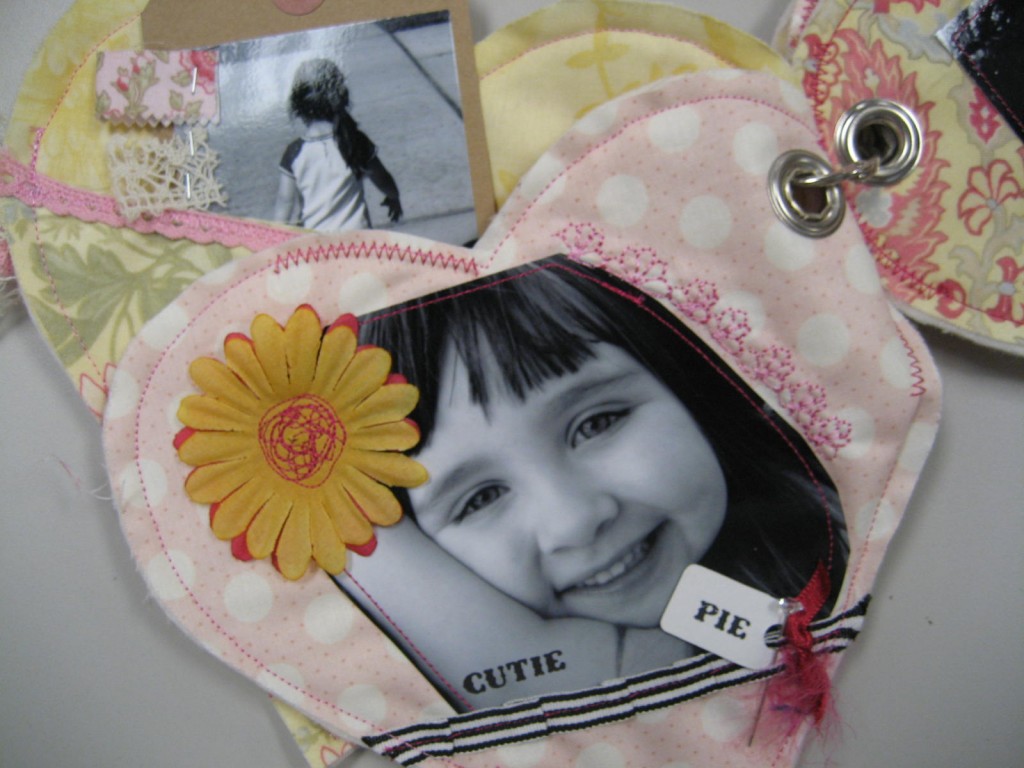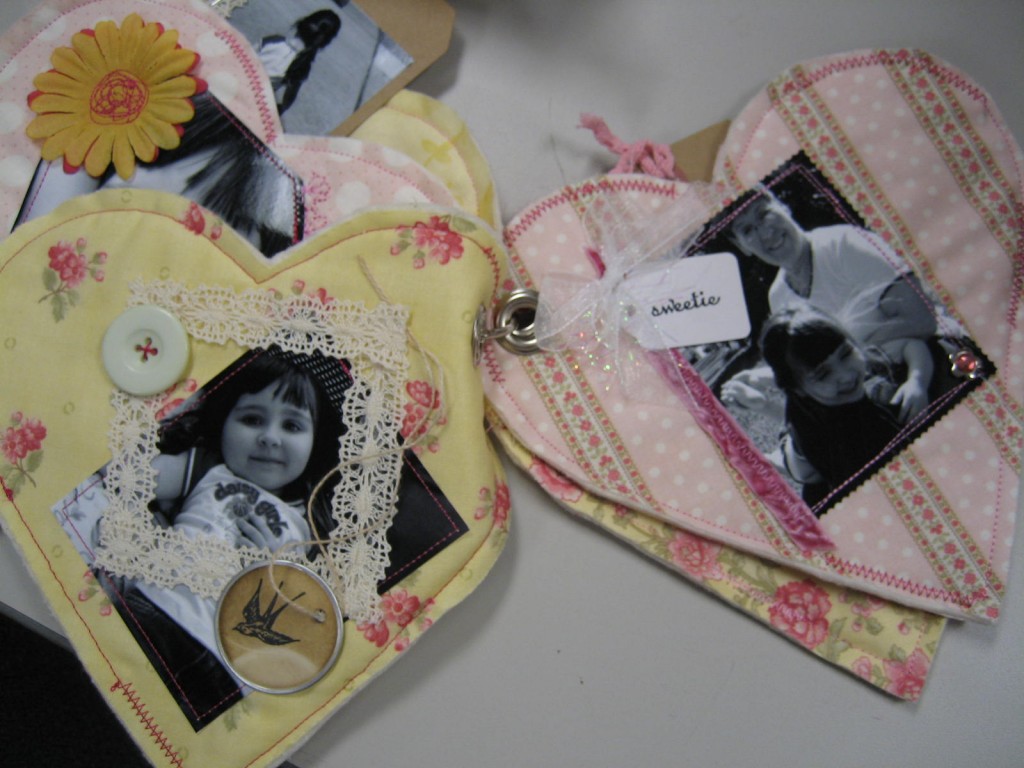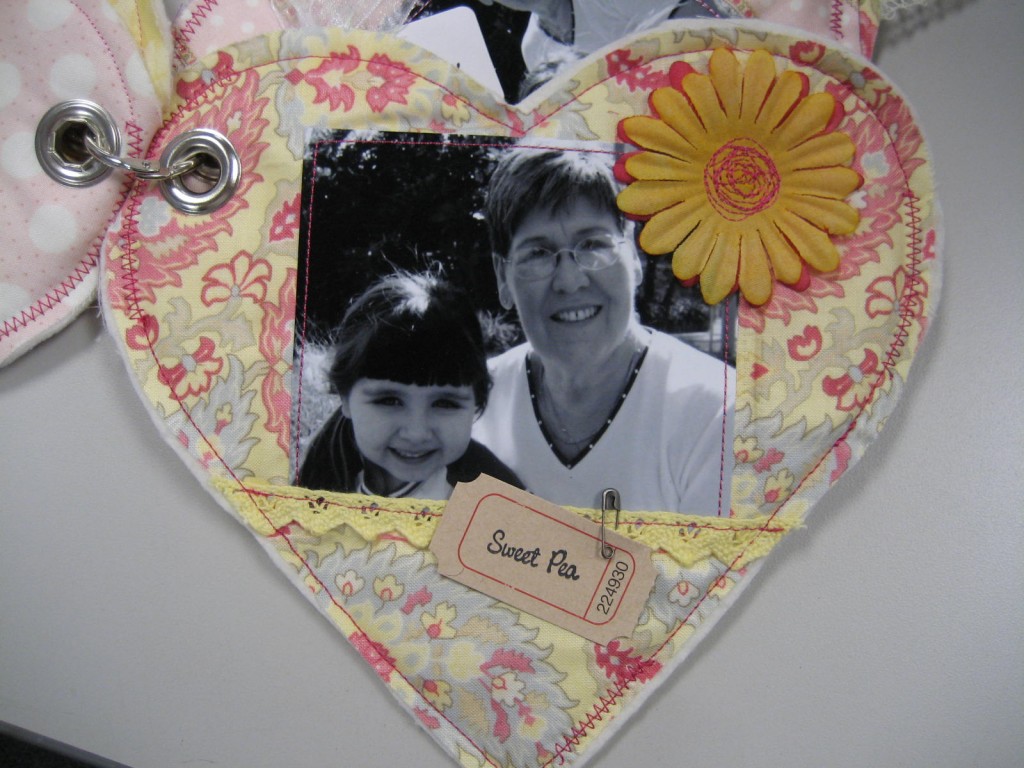 But that's not all Teri brought to share. Previously, she was a student in my Perfect Pinless Pinwheels and Flying Geese class. She not only loved the technique and project, she took it to a whole new level and made this stunning bedroom ensemble for her neice. Her quilt and matching pillow shams are stunning! Enjoy the show and tell….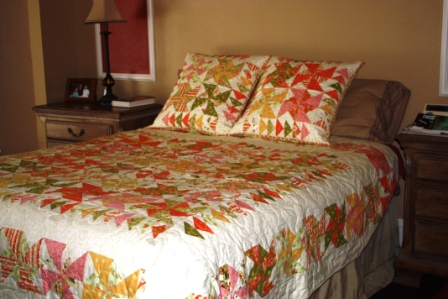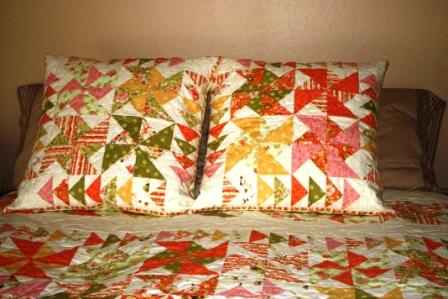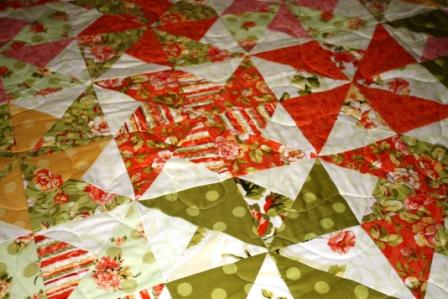 Teri's pinwheel points are perfect; her flying geese also have absolutely perfect points, and the BEST part is, she made the entire quilt using NO PINS!!!
I also want to send a huge shout-out to Birgit Schueller, who won the highly coveted Solitaire Award for Machine Quilting at the HMQS in Salt Lake City last week for her amazing quilt, Shooting Stars. Many congratulations, Birgit! You ROCK the machine quilting world, lady!