During our recent trip to Bribane and Surfer's Paradise in Queensland, we had the wonderful experience to meet some terrific new friends! Kent and I were invited by Peter Kross, Janome QLD State Manager, to visit the Janome headquarters in Brisbane and we were incredibly honored! We spent a few hours with Peter and his amazing team, and they were gracious and so very generous with their time (and some amazing Janome swag, that I plan to gift forward to some Janome-America folks!) 
Kent and I had such a great time meeting everyone and extending the hand of Janome friendship across international borders! Our accents may be different, but the love and passion for Janome sewing machines are the same around the globe!
While we're traveling, we love to stop at Janome dealerships. We were able to visit two Janome shops while in Brisbane. The first shop was Howard Austin's Janome in Everton Park. This shop was jam-packed with every Janome machine and accessory you could ever hope to find! They pride themselves on great prices, excellent service and it was fun getting to see this shop and meet two of the employees while we were there. They are open 7 days a week and have late evening hours, too.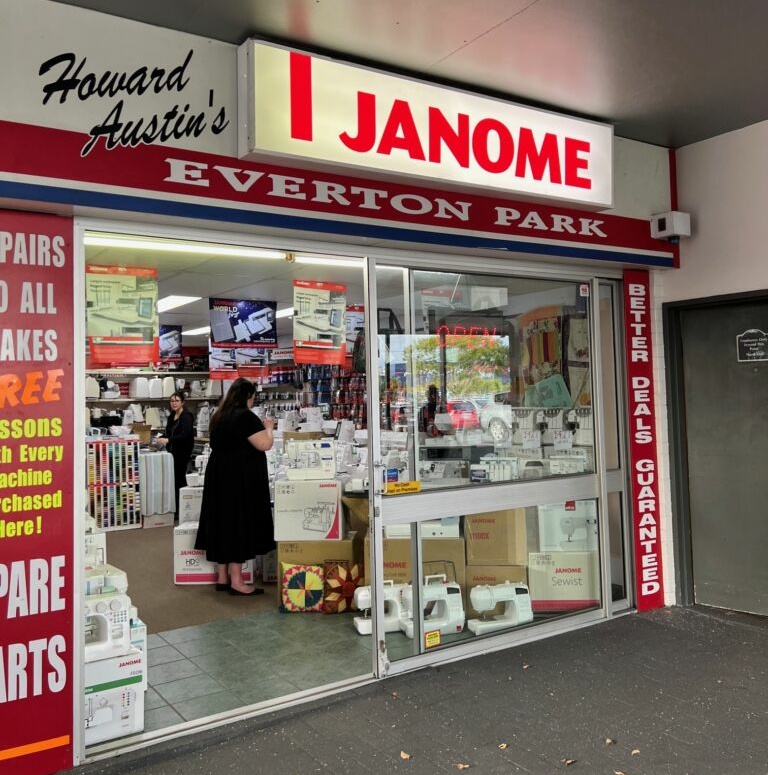 We also visited a lovely Janome dealer and quilt shop called PleasureSew! (If you'd like to check out this awesome shop, CLICK HERE.) We had the privilege to meet the owners, Jan and Greg Allen and their friend and employee, Dianne Johnson.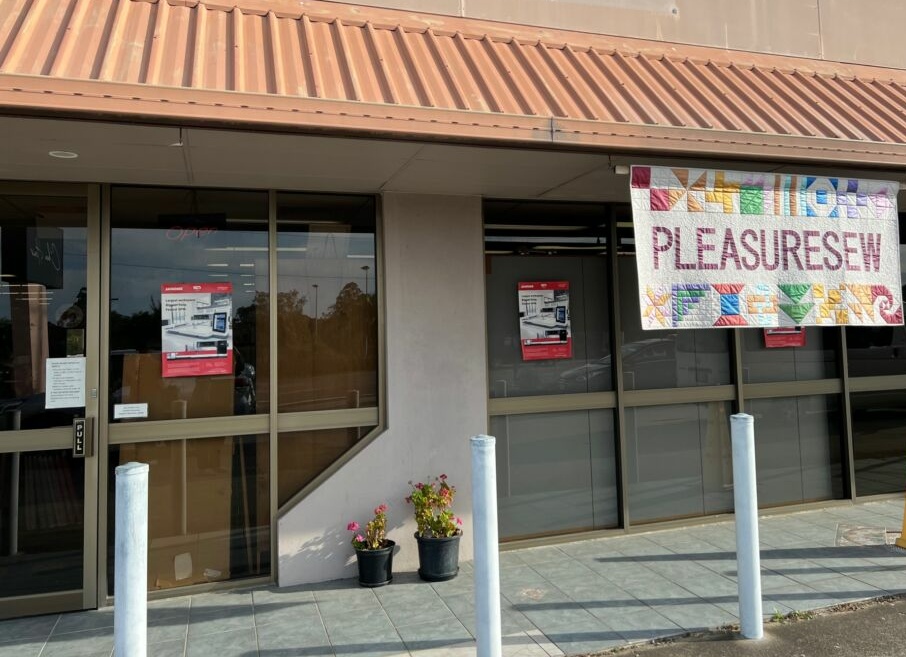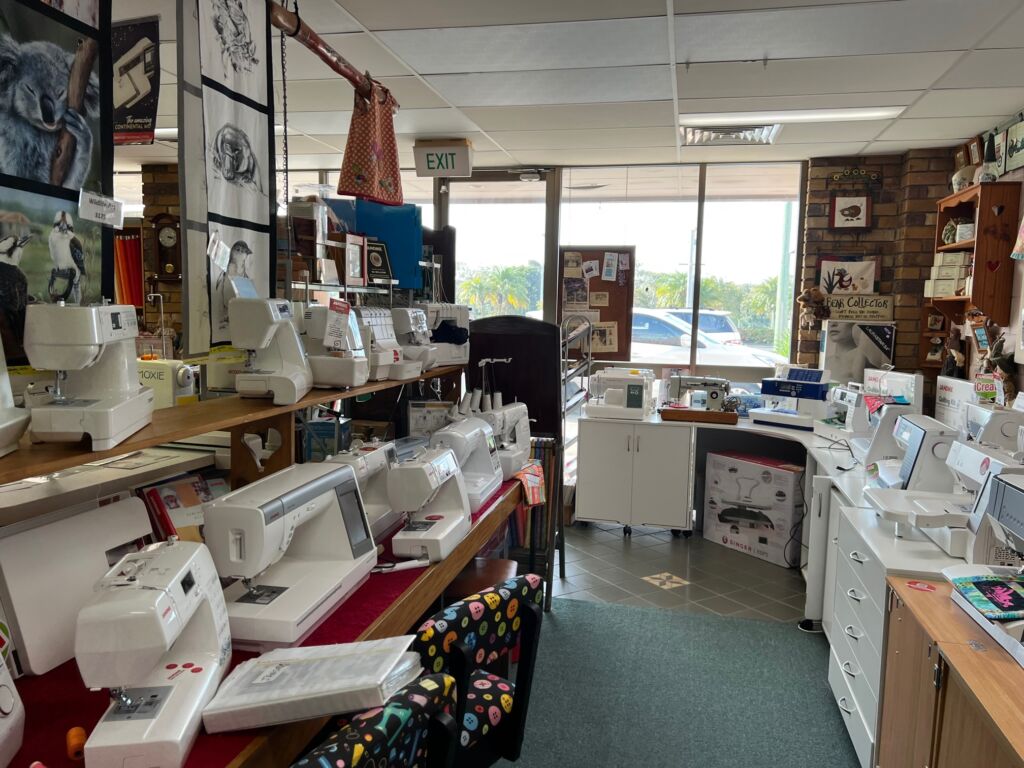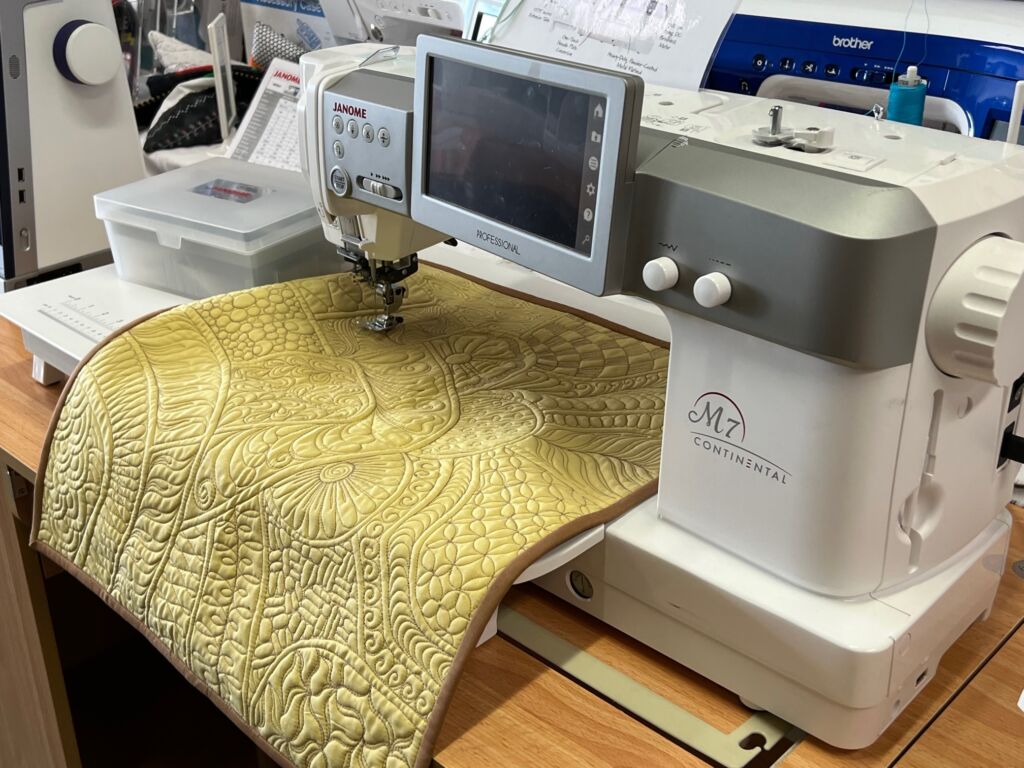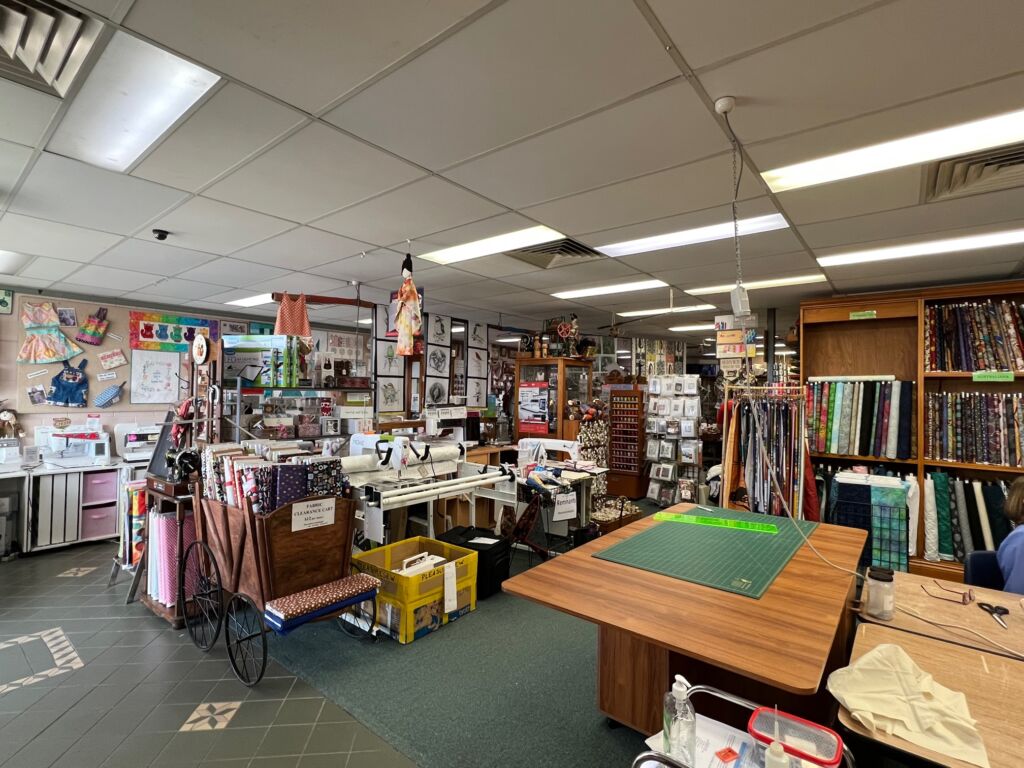 The following day, we met the fabulous Kym Goldup and her husband, Steve, for an amazing, delicious dinner at their favorite local Italian restaurant. This was the first time we've met in person and the four of us hit it off famously like we've all been long-time friends for many years. It was such a fun evening! They were incredibly thoughtful to arrange a special dessert in honor of Kent's birthday!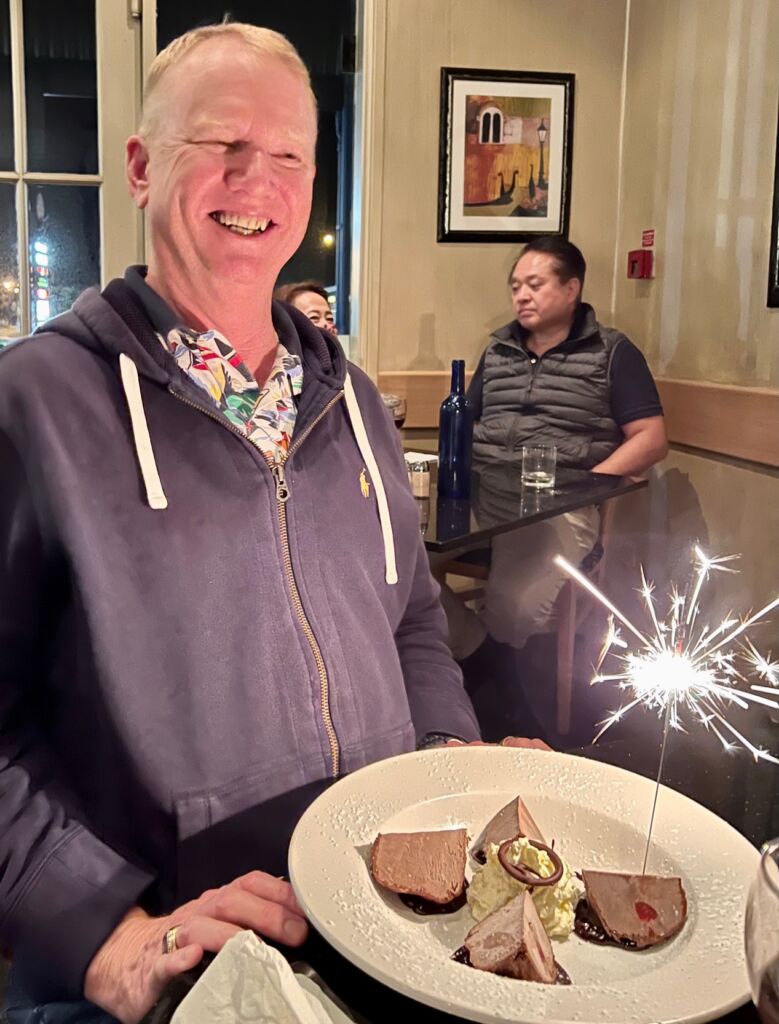 If you're not familiar with Kym and her Sewing Revolution Ruler and technique, you need to be. Check out her website, but even better, watch for her to present a teaching event at a local Janome dealer near you in the US this fall. This past weekend, Kym won a prestigious award as the 2022 Beam Magazine Woman to Watch! Congratulations, Kym — we're so proud of you and excited for you!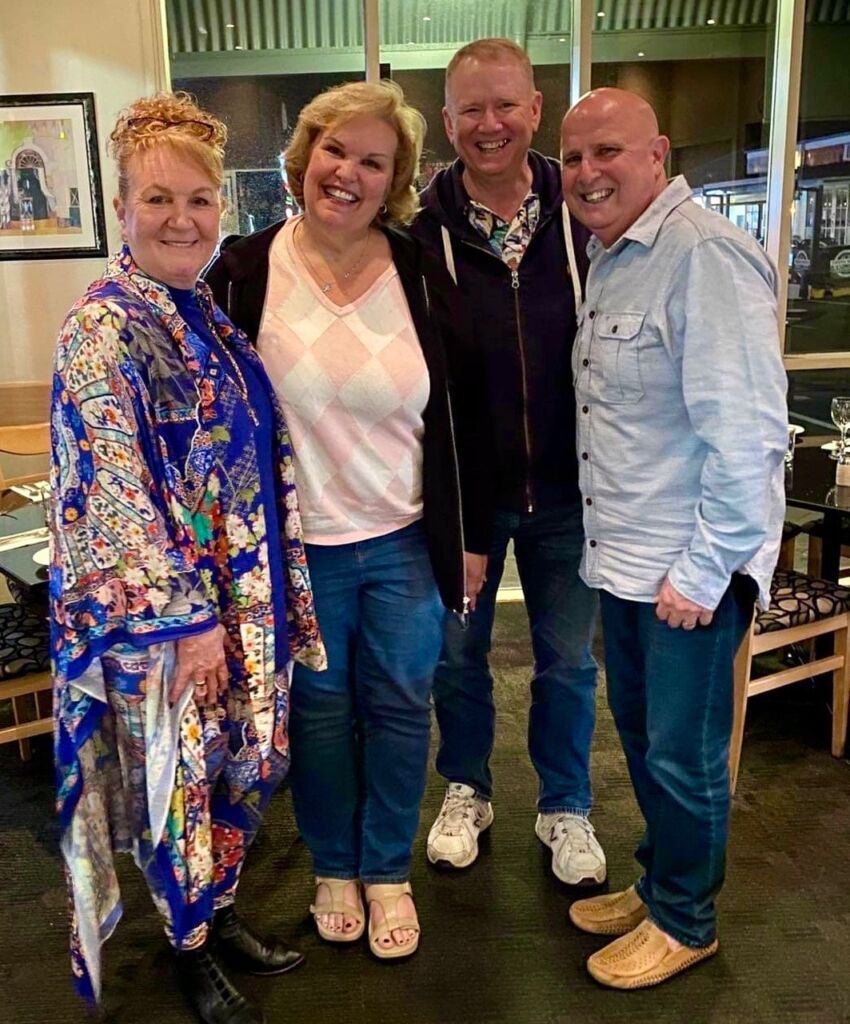 On the last day, we found Fifi's Fabricology — a fully-stocked, two-story warehouse of fabrics and bag making supplies!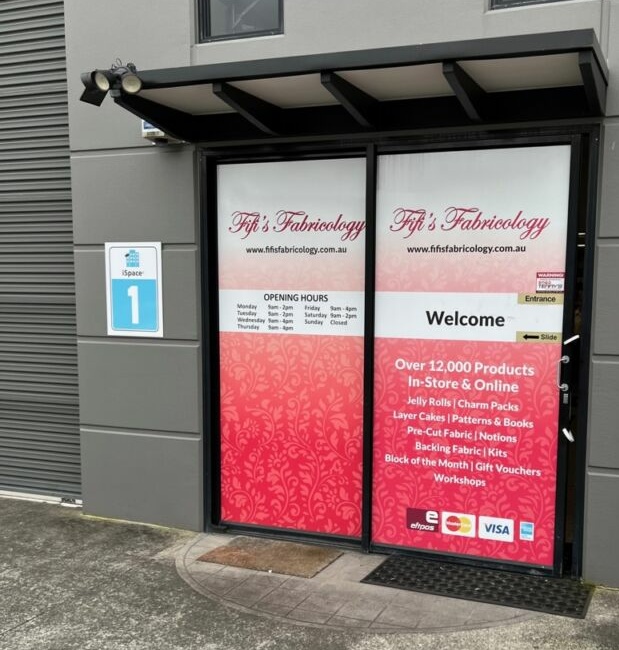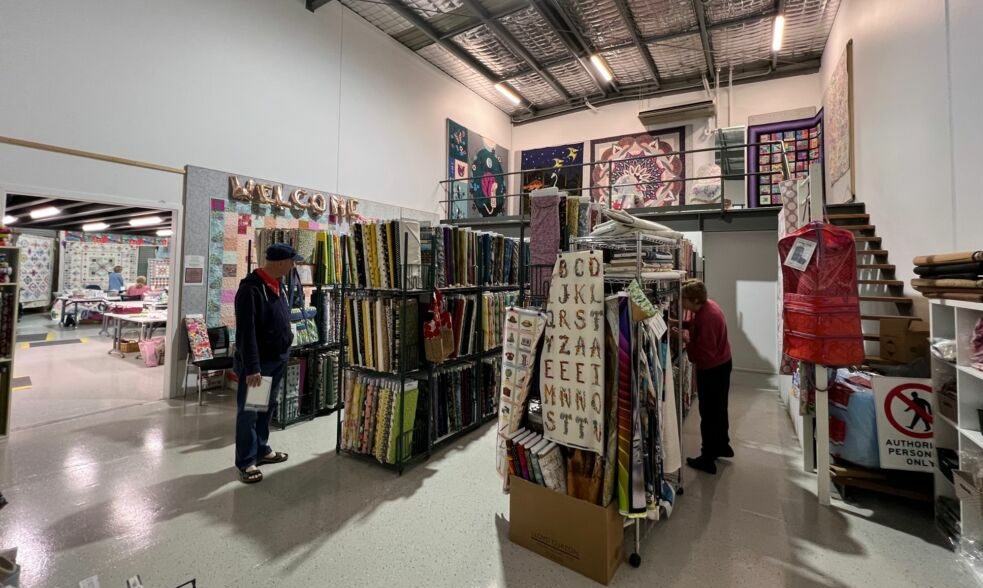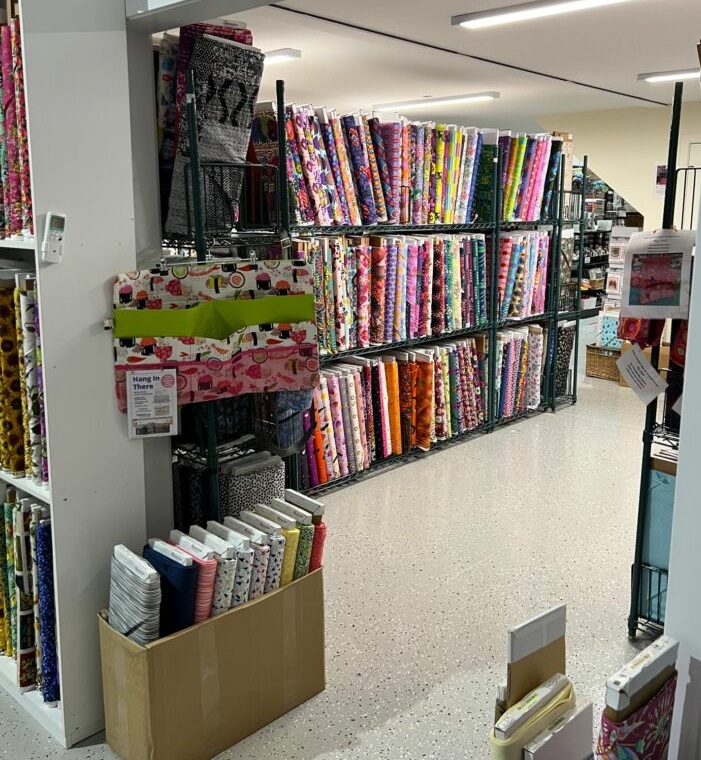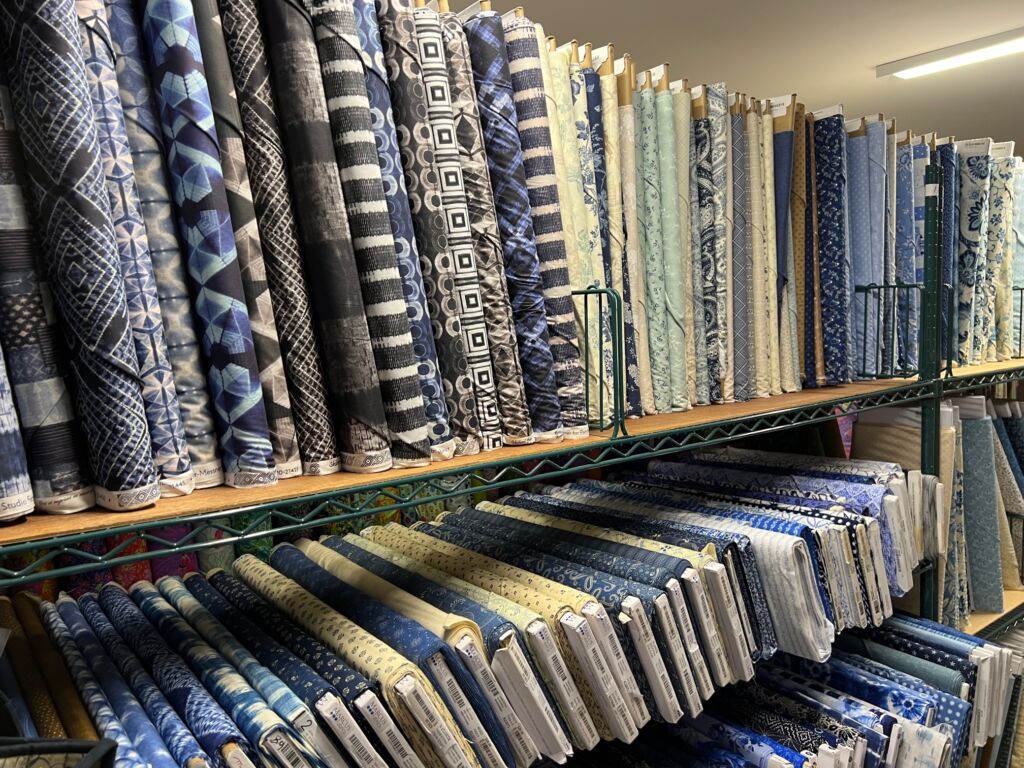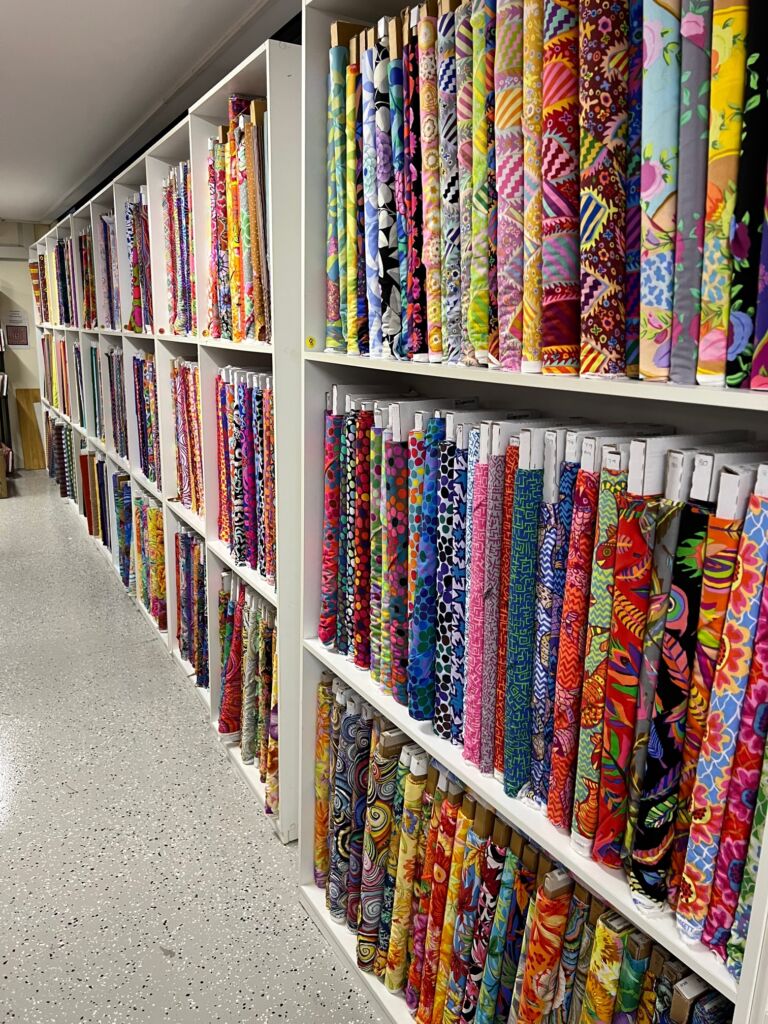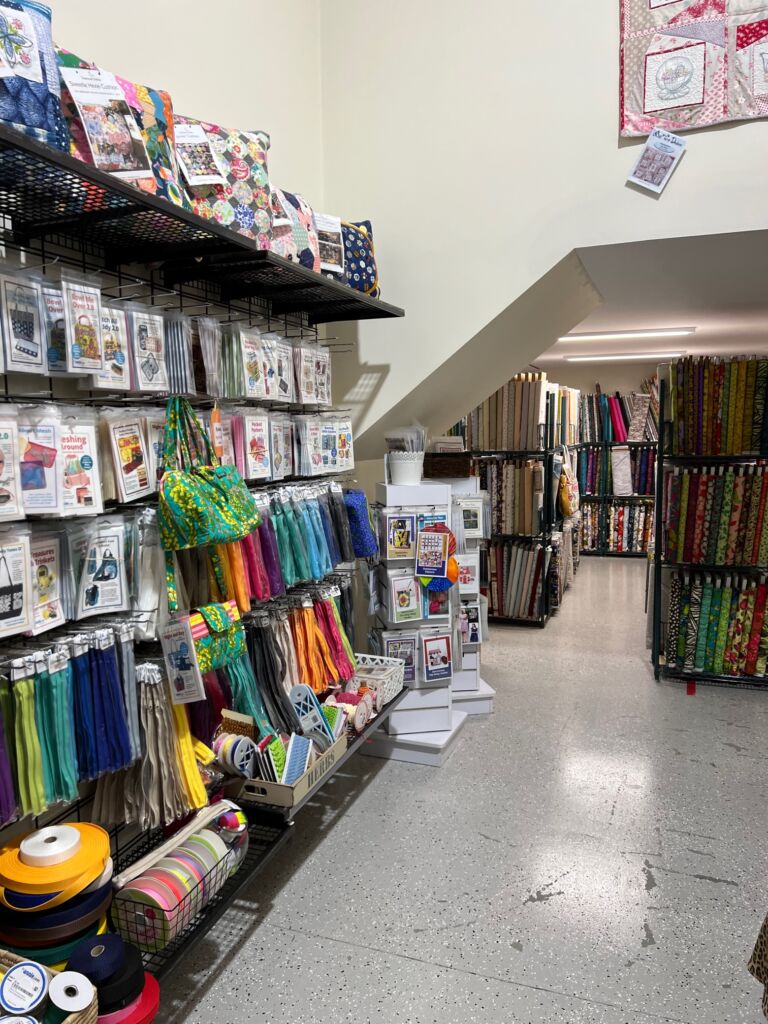 Our trip was just the best combination of rest, relaxation, friendship, fabrics, and fun!