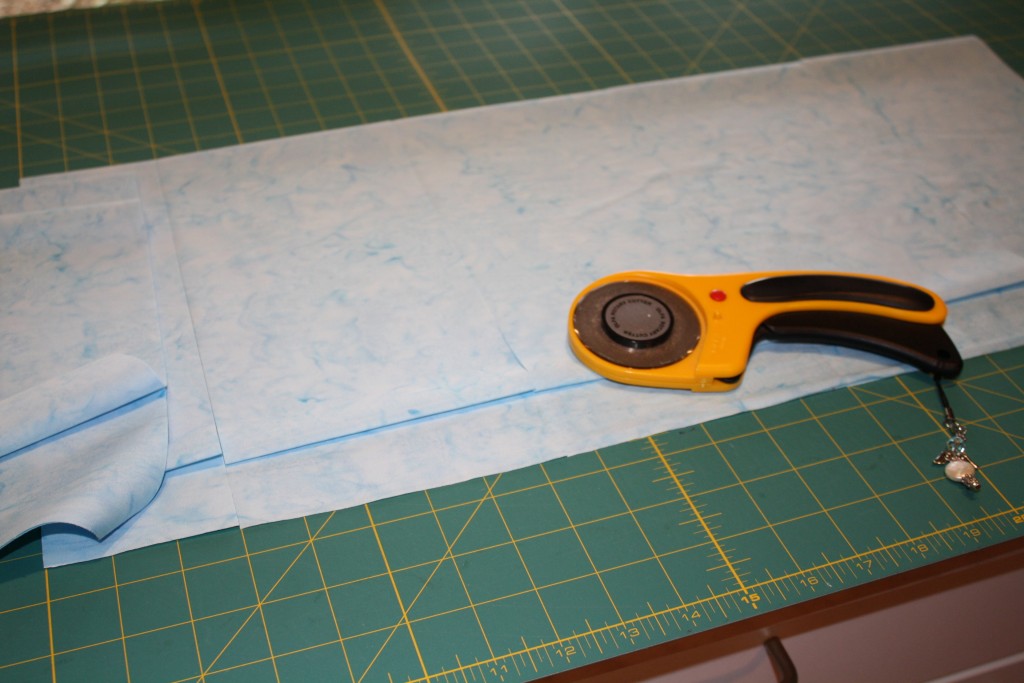 I began cutting strips this morning for a quilt I'll be teaching on the Quilt Seminars at Sea Caribbean Cruise in just a few weeks, and I noticed my 60mm rotary blade was, well, shall I say "less than sharp." For those of you who know me or you've taken any of my classes, I'm sure you'll attest I'm always saying just how important it is to have a fresh, new, sharp blade in your rotary cutter. The rule of thumb to change your blade is this:
after you've completed the cutting for a large quilt OR

after about 6 – 10 hours of use OR

sooner if your blade develops any type of burr
I'm usually quite conscientious about practicing what I preach. And although the blade was slicing through my batik fabrics pretty well, it occurred to me I honestly couldn't remember when I changed the blade last. Perhaps, in fact, maybe it was a bit dull. So…….
It's a new year — time for a new blade!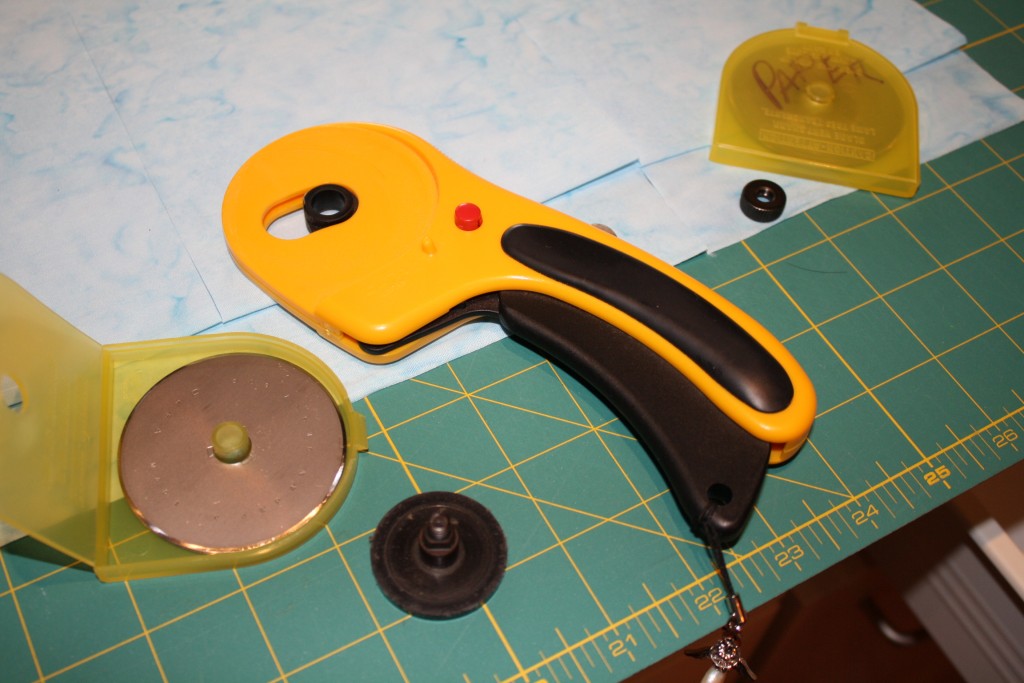 I always keep a supply of new blades on hand (which is a great idea, so why not stock up next time you're at the quilt shop.) My dull blade went directly into a container I keep handy marked "PAPER." Use these worn blades for cutting wrapping paper, bubble wrap, even thin cardboard boxes.
If you buy those packages which contain multiple rotary replacement blades, have you ever noticed how difficult they are to separate without cutting your fingers on those razor sharp edges? I've got a great tip: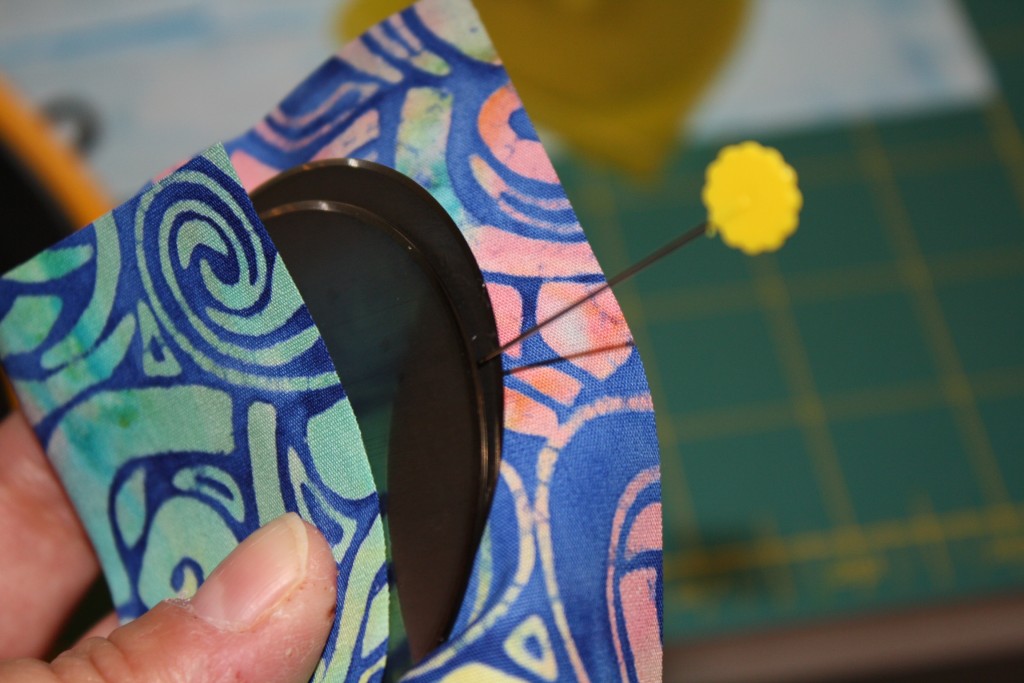 Use a piece of scrap fabric or batting to hold the blades to protect your fingers from the ultra-sharp edges. Gently inset a straight pin between the blades (which tend to stick tightly together due to the oil on the metal) and push them apart. Voila!
My blade has now been changed and the rest of my cutting went oh-so-smoothly. Like a hot knife through butter (seriously!) So to all you quilters out there, may I encourage you to start the year fresh with a brand new blade in your rotary cutter? You'll thank me. Really! You'll wonder why you waited so long……