Giveaway Update: 
A name has been chosen and the lucky winner is Susi Jestel! Susi, email me at moc.omnieylrebmiknull@ylrebmiK to send me your mailing address and the fabulous Oliso Mini Project iron will be shipped directly to you from Oliso! (THANK YOU, Oliso, for sponsoring this amazing giveaway!)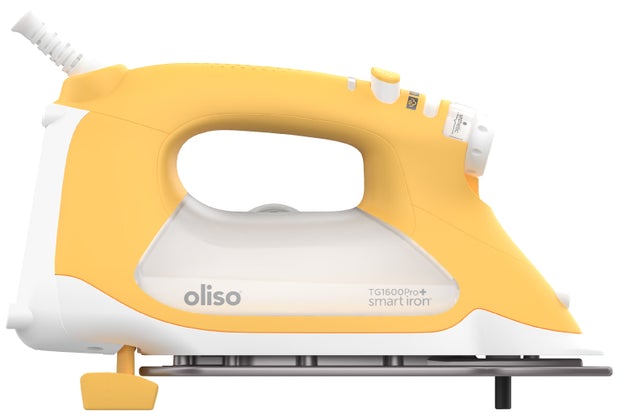 I'm sure you know how much I absolutely adore using the Oliso Smart Iron in my studio. I have the original, sunny yellow one and love it! If you've never tried using an Oliso or you're unfamiliar with these amazing irons, you definitely need to try one. You can leave these irons sole-plate down on your ironing surface because after a couple of seconds, they automatically rise up to a safe position. They are super-hot, produce great amounts of steam, and will work hard for years.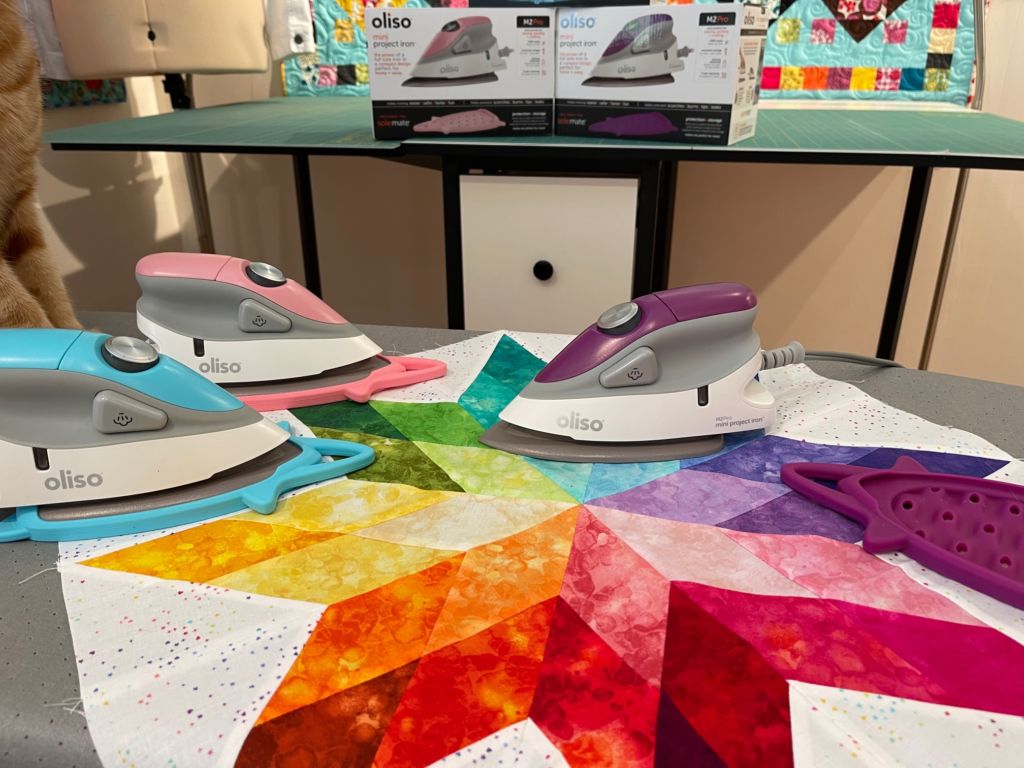 But recently, I've become kind of obsessed with the Oliso Mini Project irons! These handy-dandy, compact irons can handle much of the hard work of the larger irons and are perfect for doing smaller jobs like fusing applique pieces, pressing seams, and so much more! Plus, Oliso has now made these amazing pint-sized powerhouses in four beautiful colors: yellow, pink, turquoise, and orchid! While they don't have the auto-rise mechanism, they come equipped with a silicone solepate you leave right on your ironing surface to set the iron on when not in use. That silicone soleplate protects everything underneath!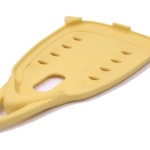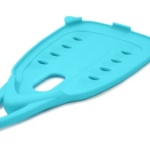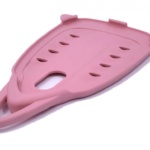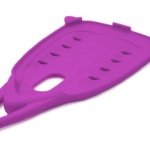 But do you want to know one of the things I really love and appreciate about these amazing irons? They are DUAL VOLTAGE, which means, I can take them with me to Australia and use them worldwide with just a plug adaptor. Yippee!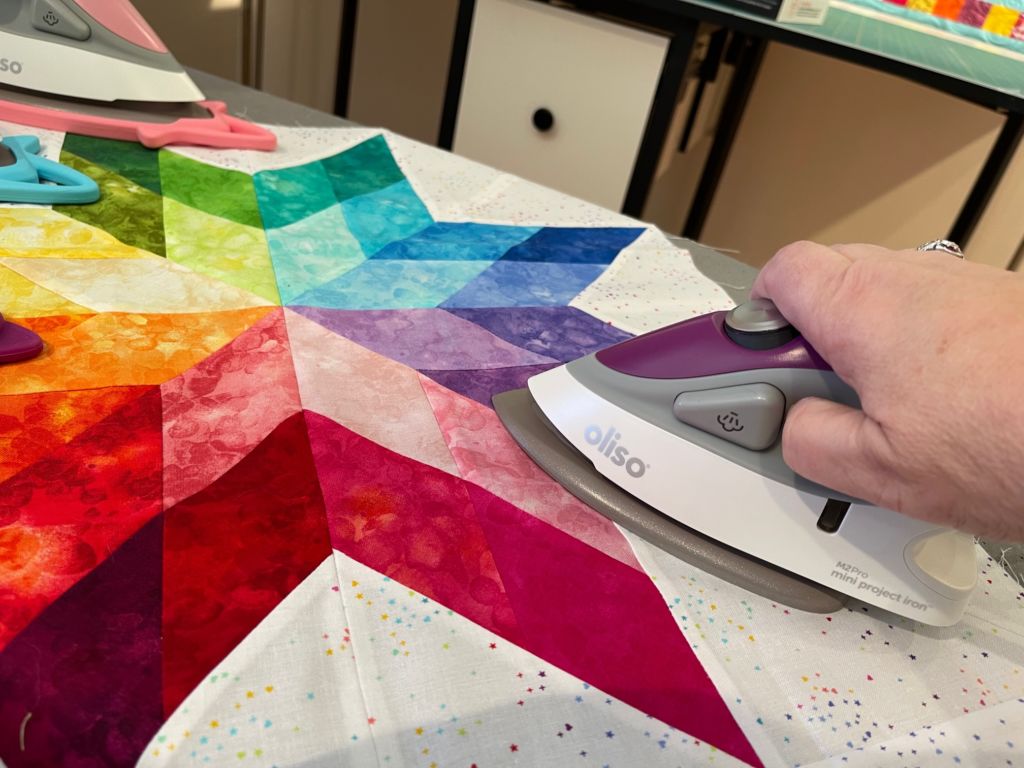 I'm sure you all know how much I love the color BLUE, but honestly? My new favorite color is Orchid, although all the colors make my heart sing! The Oliso folks really know how to reach the hearts and sensible minds of quilters by offering their amazing irons in four gorgeous colors! In fact, I've decided I NEED to have the Orchid in the full-size iron in my studio!
To find out more about these irons, to order one or more (they are currently on sale!) simply CLICK HERE.
Did I mention a GIVEAWAY?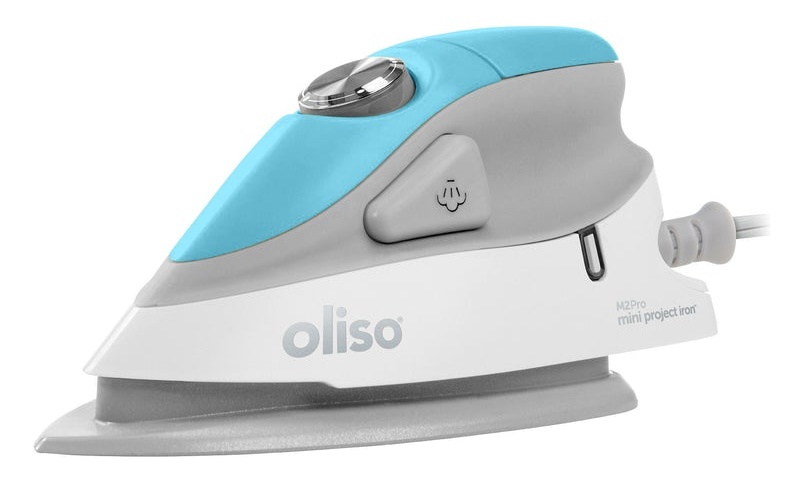 My good friends at Oliso have offered to send a Turquoise Mini Project Iron to one lucky winner (you must live in the US or Canada ONLY). Simply leave a comment here on the blog as to why you'd like to be the one to receive this Mini Project Iron and one very lucky winner will be selected on Tuesday, January 11th! If you share this post, you'll get an extra chance to win!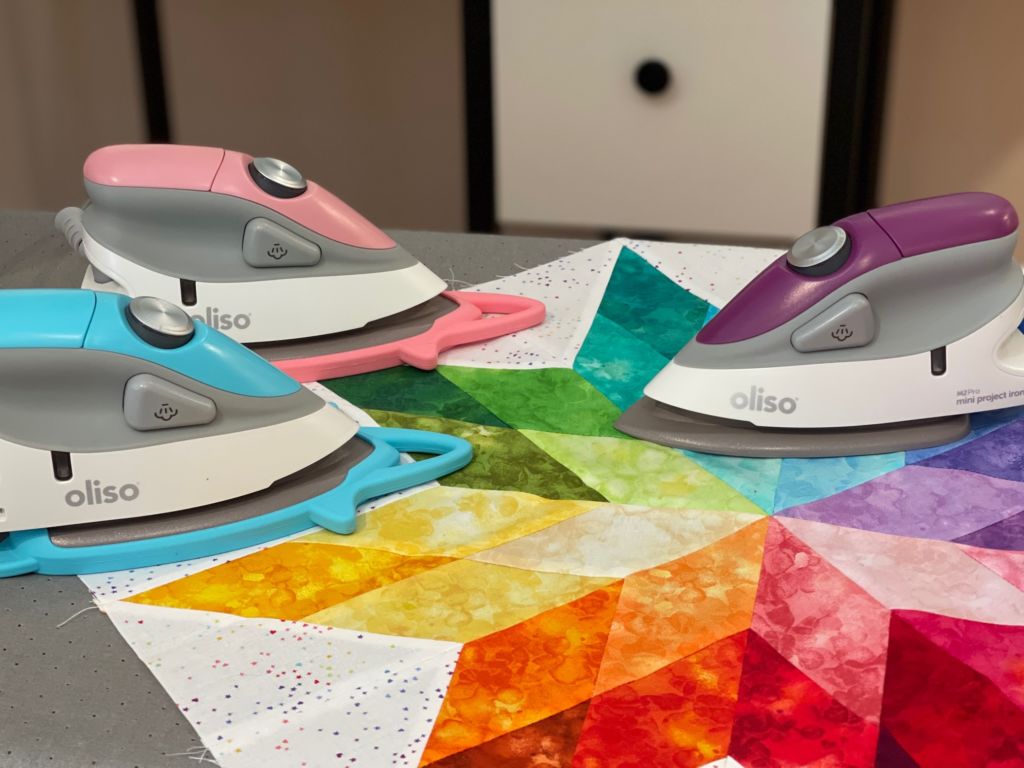 What a fantastic way to start the new year. Good luck everyone!