I'll be on my way to meet a large group of fabulously fun folks at the mega-popular Quilter's Paradise Retreat sponsored by Quilting By The Bay in Panama City this weekend! I was absolutely tickled and very honored when the shop owner, Sandy Perdue, contacted me and asked if I would present two workshops and a lecture at this year's retreat. Sandy and I go way back. I met her almost 10 years ago (has it really been that long?) when she was serving in the Air Force and we were stationed at Ramstein Air Base in Germany. I remember her preparing to retire from the military and we spoke about her dream of opening a quilt shop. Now here we are almost 10 years later and her shop is famous around the nation (and around the globe!) How wonderful is that?!
At this year's retreat, I'll be teaching students to make absolutely perfect pineapple quilts using  my NO MATH, NO TRAPEZOIDS, and NO STRESS method!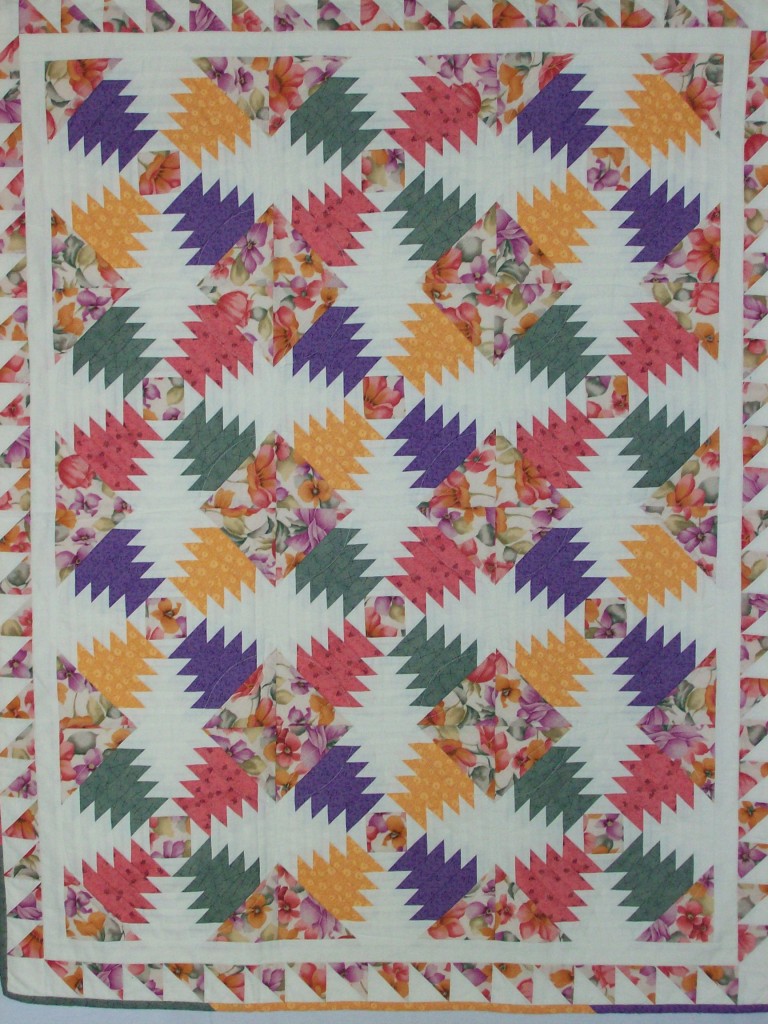 And I'll be teaching a new mystery quilt class as well as presenting a trunk show of quilts from my book, Jelly Roll Quilts & More along with my PowerPoint presentation, Jelly Rolls = A Recipe for Design Success! With so much stitching, gabbing, eating, sharing, and access to one of the world's most beautiful beaches…..I think this weekend will be a huge success!
I'll be bringing two very special guests with me (no hints!) so for those of you who'll be attending this weekend's retreat — we are looking forward to seeing you there!