I received a lovely email from Vivien Stevens, who sent me photos of her glorious "Patriotic Pineapple" quilt which she made using my EZ Pineapple Ruler.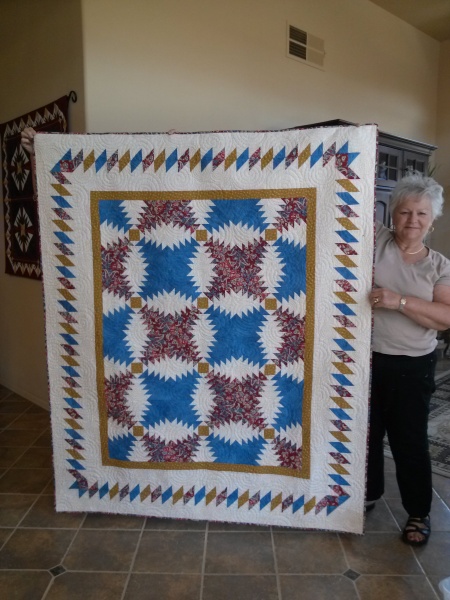 She wrote to inform me that this splendid quilt won a BLUE RIBBON at the Southern New Mexico State Fair last week! WOW!!!  Congratulations, Vivien! This is "sew" exciting and I couldn't be happier for you!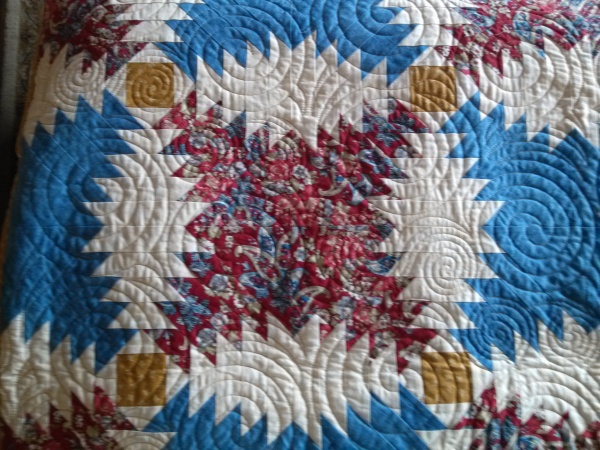 Thank you so much for sharing your quilt and your fabulous news. I'm so happy for you and proud of you for this amazing achievement, too!
Time to celebrate!