How cool is this? I'd say its QUILTALICIOUS for sure!
The uber-amazing, ultra-talented photographer, Alisha Pergola, just posted on her blog about our latest adventure photo shoot. And she is giving a few sneak peaks at some of the fantastic shots she took while here at my house a couple weeks ago. I just love this gal. She is so much fun — and so professional. And I love the beautiful, quirky, wonderful things she is able to capture through her camera lens.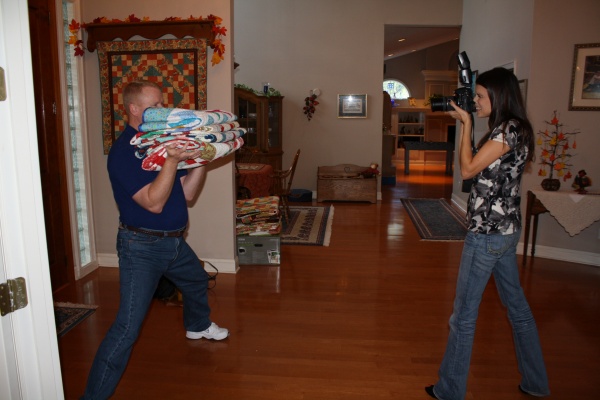 If you've seen Jelly Roll Quilt Magic, you've seen her fantastic work. And I'm so blessed to be collaborating with her again — on book #4, which will be due out later in 2012. So stay tuned…. I'll be posting more sneak peaks in the days to come!