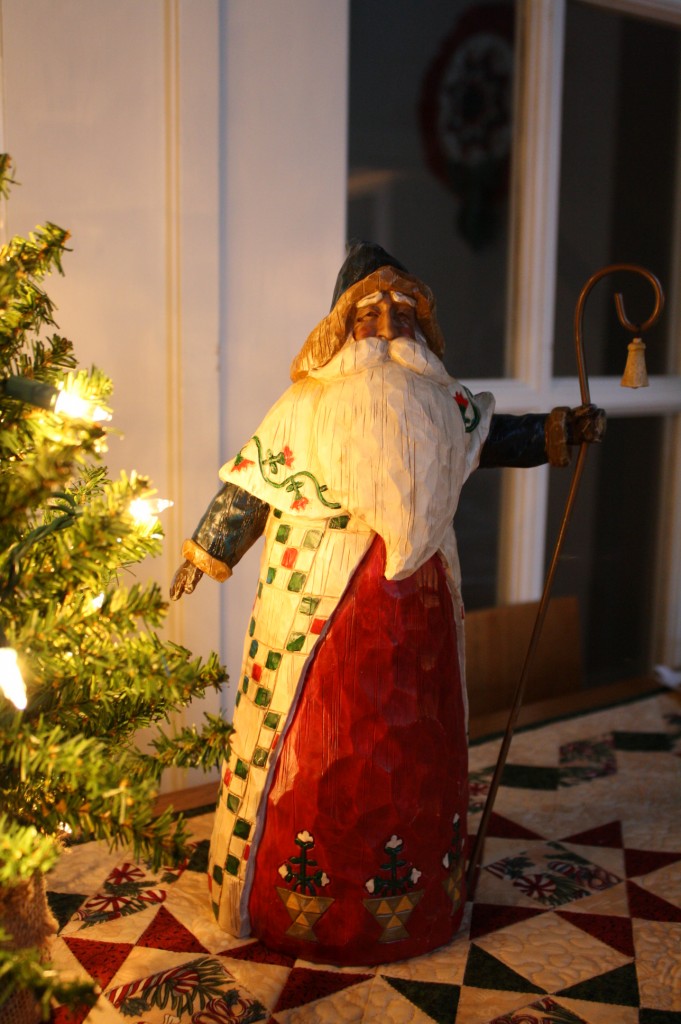 Every year at Christmas when I take out the decorations, there is one Santa that means more to me than you can imagine. I always take care to find an extra special place to display him; and I stop to remember and cherish the dear friends who sent him to me.
Several years ago, I became very ill about a week after Thanksgiving and ended up having two emergency surgeries which required an 11 day hospital stay. My recovery was long and difficult and it was a painful time in my life.
But a week or so before Christmas that year, I received a package from some very wonderful people; Al and Helen, who were like second parents to me while I was growing up. Enclosed with the Santa was a note which (in part) read:
"Kim, you will find in this box a Jim Shore Santa that was the last Santa Buzz gave me before his passing. ….Buzz would get me a Santa each year and I cherish them as I take them out each year. He would be pleased to know I am passing this Santa on to you."
Helen and Al tragectly and unexpectedly lost their beloved son, Albert "Buzz" Knapp, Jr. in early 2006. While I hadn't seen Buzz in years, this loss hit everyone in their family and those close to them especially hard. Buzz was a wonderful man and I know there isn't a day that passes without Al and Helen missing him so much. And that's why this Santa means the world to me. I can only imagine how hard it was for Helen to part with the last Santa Buzz ever gave her; but I hope she knows how much it meant to me when she sent it while I was so ill that year, and that I continue to cherish it so very much to this day.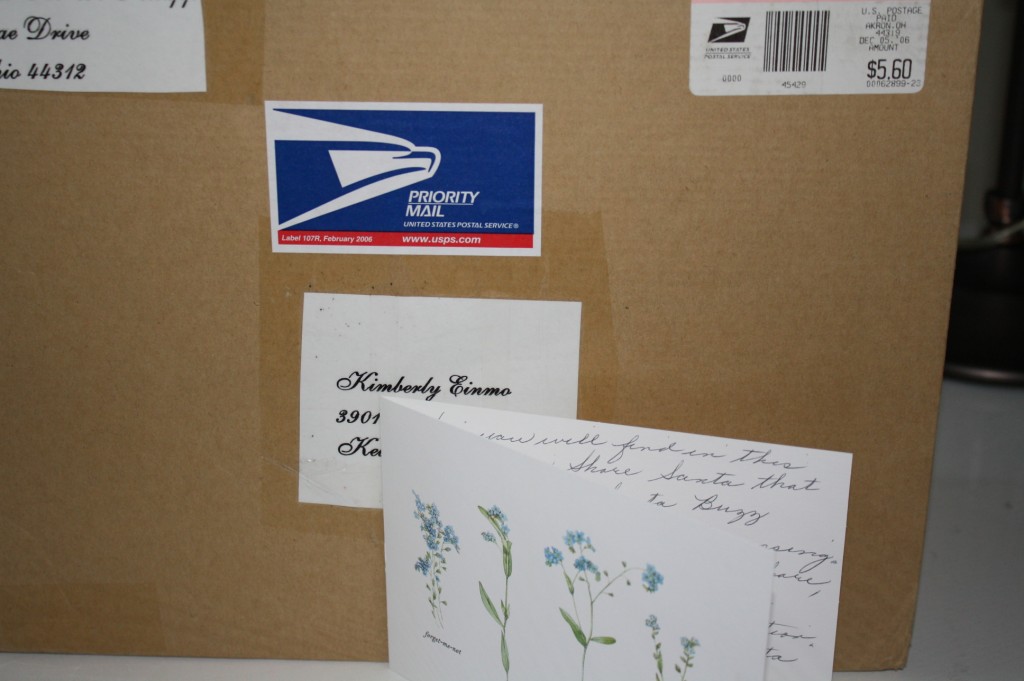 I keep her handwritten note full of love tucked inside the box, and I read and treasure it each year when I open the box to display the Santa prominently in our home.
Helen and Al, I hope you know just how much I appreciate this profound and unselfish gift of love. And like you, I'm remembering Buzz today. And always.
UPDATE: Helen wrote me this afternoon and I asked her if I could share it with you all:
What can we say but "many thanks" for remembering our  son Buzz on your website.  It means a lot to keep his memory alive for those who knew and loved him and introduce him to those who did not.  His memory is fresh each day we live without him.  Santa displayed in such a prominent place on the beautiful handcrafted quilt would have pleased Buzz. 
I well remember you telling me how excited you were when you got your Jim Shore nativity scene.  When you became so ill, I knew Buzz would be pleased we gifted you with the Santa he had given us the year before he passed.  How happy  we were when we heard God had answered our prayers and you were slowing recovering from your illness.  Now you are well and blessing the lives of others with your talents of teaching others the craft of quilting.
We love you.
Helen & Al
Simply said, I am overwhelmed with gratitude and love for these special people in my life.  God bless you both, Helen and Al!