Join us for a Carribean Adventure
March 4 – 15, 2020
Join Kimberly along with Laura Wasilowski, Marjan Kluepfel, and Barbra Randle as they cruise the southern Carribbean. These four award-winning, renowned instructors in the world of quilting will be teaching a wide variety of classes from which to choose.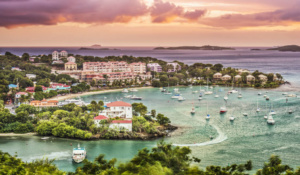 Quilting and "sewcializing"
Happily quilt your way through the Caribbean with fellow enthusiasts and instructors Kimberly Einmo, Ana Buzzalino, Cindy Walter and Jeanette Walton.
More Information about this fantastic cruise is available at  Quilt Seminars at Sea