The very first quilting class I ever taught was a mystery quilt class. Mystery quilts have always been close to my heart, because they are such a fun and exciting adventure! I hope you'll join me, Kimberly Einmo, for my brand new, online Craftsy class, Chain of Stars Mystery Quilt, and have a ball constructing a gorgeous quilt that creates a surprising and dynamic secondary design!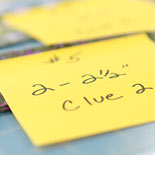 In my class you'll begin by choosing one of four quilt sizes, from crib to king size, and I'll also help you select your fabrics with no fear. Then, we'll focus on fast and efficient precision piecing techniques to create the strip sets and other basic units used to construct the blocks. I'll show you a traditional method for making half square triangles and flying geese, as well as a fast and fun, speed piecing technique that uses my signature rulers to create perfect points without pins! We'll go clue-by-clue and step-by-step, and I'll share my absolute favorite techniques and tips for piecing and quilting throughout the class! No matter what fabrics you use, as long as you follow the values (such as light, medium, and dark) that I assign, the success of your mystery quilt is certain! I'm so confident that your quilt will be beautiful, because I design all my quilts in gray scale using only white, gray, and black.
The designs look balanced and gorgeous without color, so I know that when you plug your choice of colors in using the correct values, the design will become absolutely radiant. If you need color inspiration, pick up my class kit from the Craftsy Shop, which includes six fantastic fabrics from Robert Kaufman. Sign up for Chain of Stars Mystery Quilt, and follow the clues to solve the mystery and reveal your own version of this stunning quilt!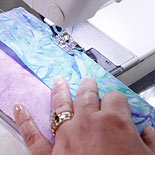 I've been sewing since I was seven years old. My mom signed me up for sewing classes, and I loved it right from the beginning. By the time I was nine or ten, I was having a lot of fun making my own clothes and entering them at local fairs. Years later, after I was married, my husband and I moved to Alexandria, Virginia. One day, as I got off the metro in downtown Alexandria, I discovered a quilt shop. Immediately, something clicked, and I knew this was going to take me down a new path. As a young bride married to a military man, we didn't have much money for me to take a lot of classes, so I learned everything I possibly could from books, while working part-time at the quilt shop. I was so sure I had found my calling, I convinced the owner of the quilt shop to let me teach there. Since then, I've published four books on quiltmaking, had my original patterns featured in many publications, developed my own line of innovative tools, and taught quilting around the world to quilters of many different nationalities!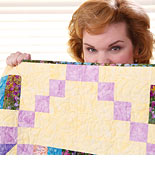 For me, the best part of quilting is the camaraderie — interacting with other quilters and sharing my passion and enthusiasm. That's my favorite part about Craftsy classes too: they allow me to interact with you, see your amazing creations, and answer any questions you might have during my class. All you have to do is ask! With Craftsy's high-definition video, you get a fabulous view of absolutely every technique, no squinting required! You can also use Craftsy's helpful video notes to bookmark important moments, and the nifty thirty-second repeat to see a technique over and over again without having to take your hands off your project and rewind. Plus, once you sign up for a Craftsy class, it's yours instantly to watch anytime you like and as many times as you want. There's a reason Craftsy classes reach so many people, all over the world, but if you enroll and decide a class isn't for you, you can return it for a full refund.
I want to personally invite you to experience the excitement of the Chain of Stars Mystery Quilt for 25% off — you'll create a gorgeous, exclusive new design (just for Craftsy students!), learn a slew of timesaving techniques, and have loads of fun with me! Hope to meet you on the Craftsy platform very soon!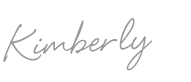 Kimberly Einmo | Craftsy Instructor