Plenty.
I've been working and having fun at the same time recently. Since we returnd home from the Southern Caribbean Cruise, I've been busy getting caught up; actually finishing some UFO's (a major accomplishment for me) and quilting. Oh, what pure bliss! Of course, any time I'm able to spend time at the sewing machine is just happiness all the way up from my toes.
Remember the quick-and-easy BRICKS quilt top I put together from a Hoffman Bali Pop (Candy Cotton colorway) on the cruise while I hung out with the ladies during open sewing sessions?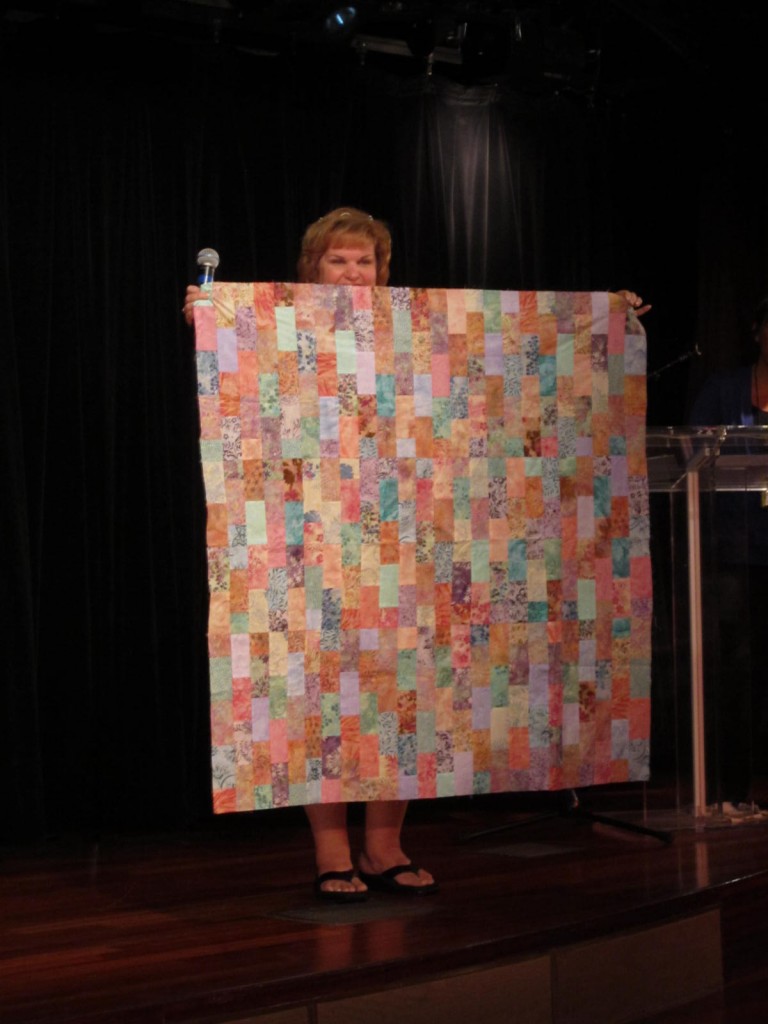 I knew from the moment I began stitching the blocks that I wanted to quilt it as my "souvenir quilt" of wonderful memories in the Caribbean with Quilt Seminars at Sea. "Bricks" is such a no-fuss pattern designed to show off the fabrics at their best; so I decided to let my machine enhance the design with easy-breezy, complimentary stitching  using movement and flow. I found the perfect stitch: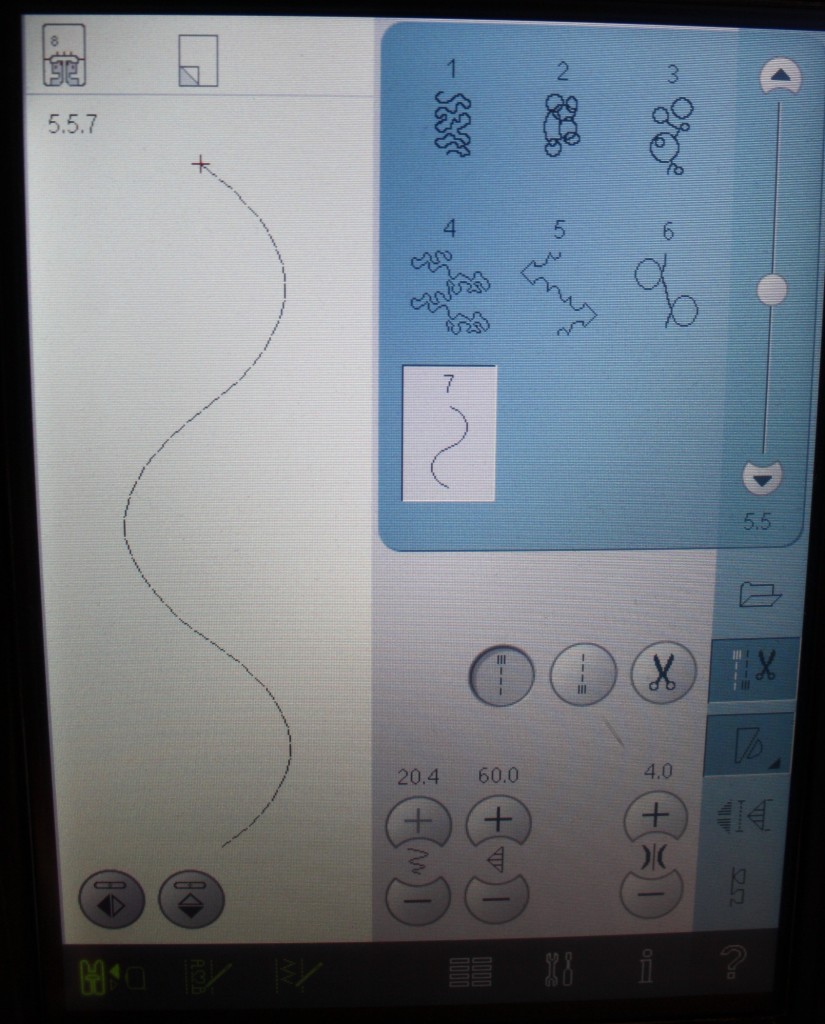 I choose a beautiful variegated cotton thread and stitched this large, elegant curve centered along every other vertical seam line.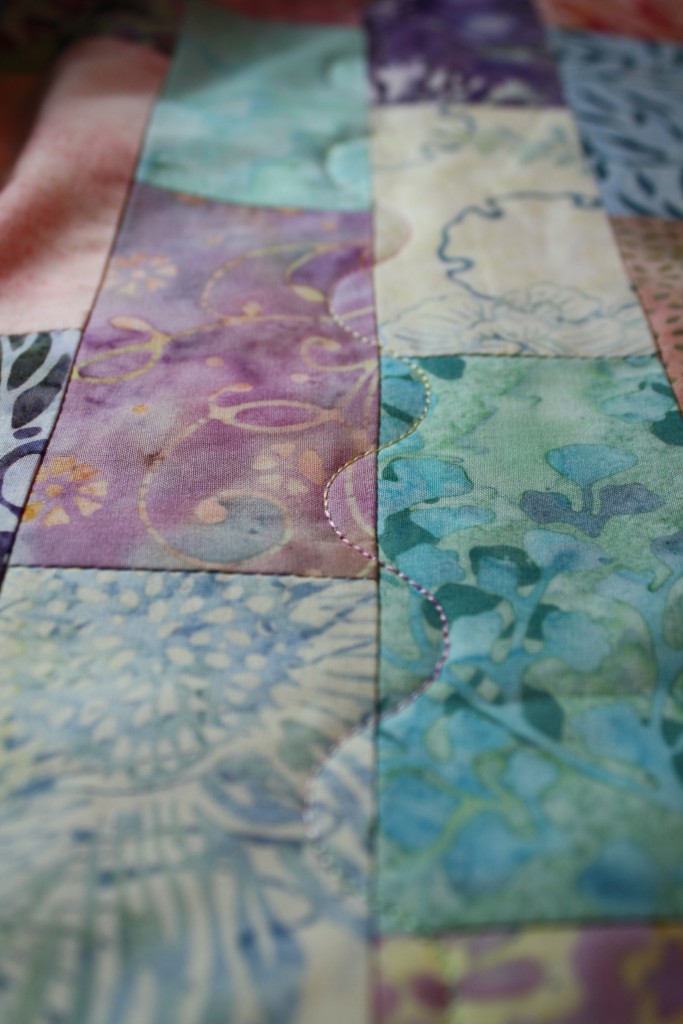 Then I chose a similar, smaller wavy stitch which echoed the larger stitching on the alternating seam lines.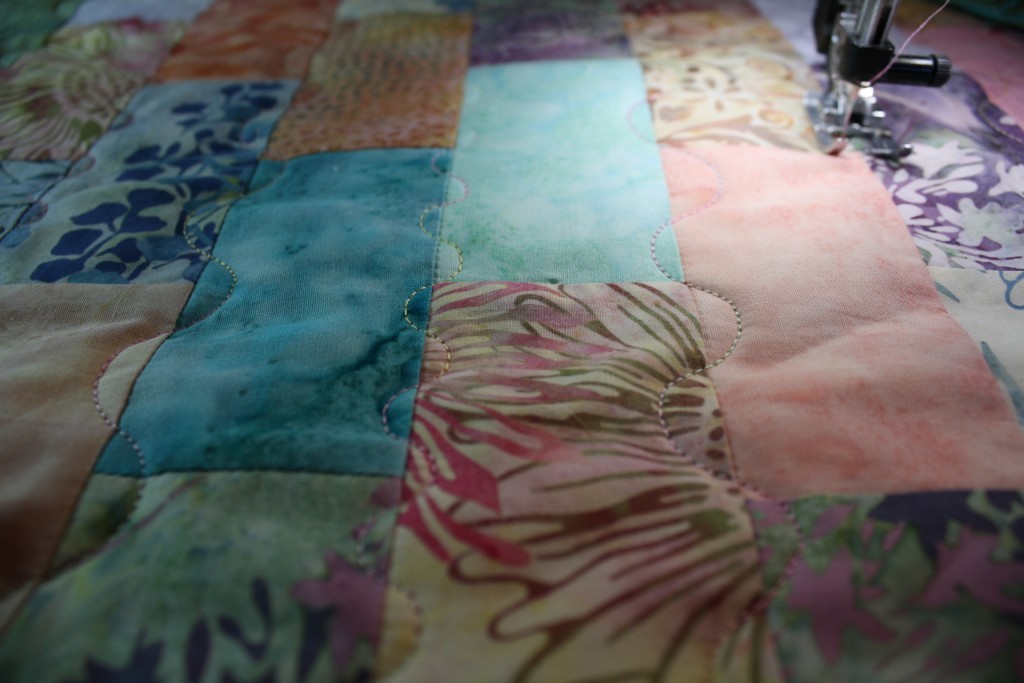 As you can see, they are very similar stitches — they just vary in width and length.
I added the sleeve and binding yesterday. I simply love how this quilt turned out!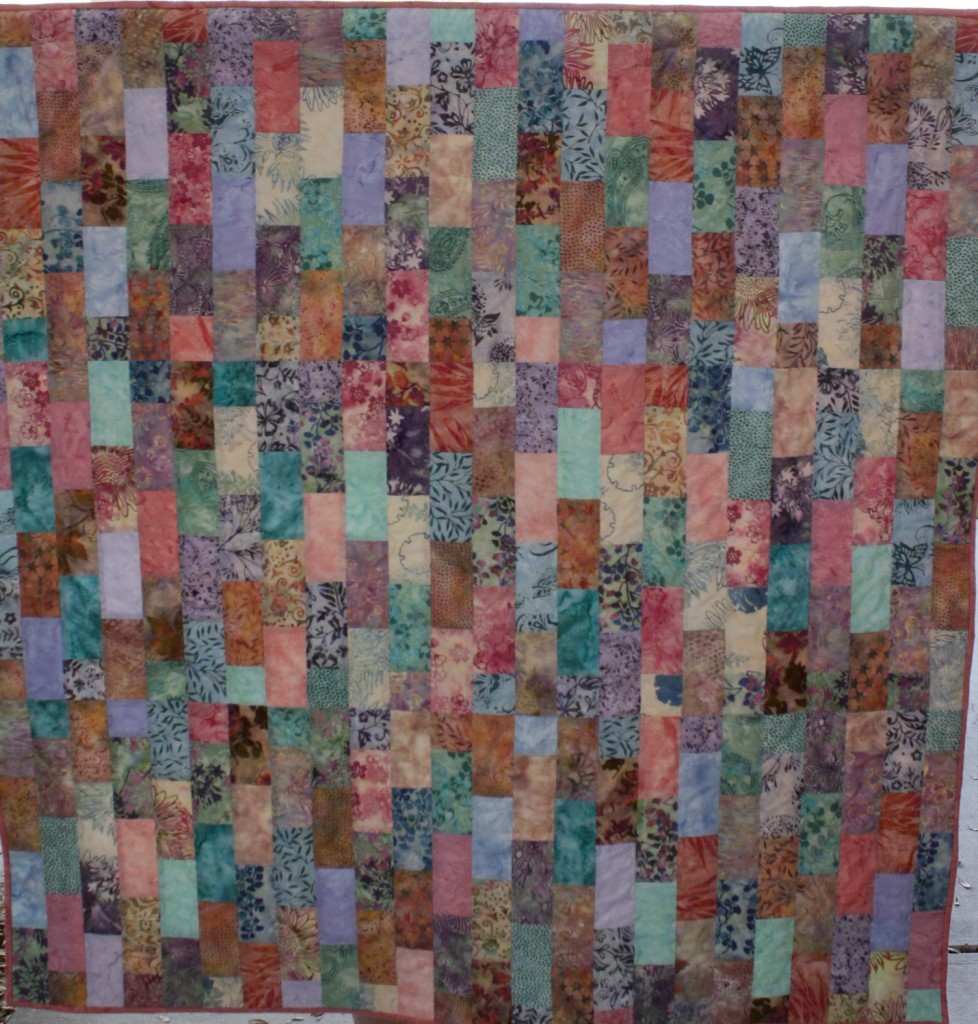 So, what did I do with the few pretty pieces which were leftover after making this quilt you ask? I made a fun little table topper from the leftover 2 1/2″ squares and quilted it using the same small, wavy stitch on the diagonal. Simple. Elegant. EFFECTIVE.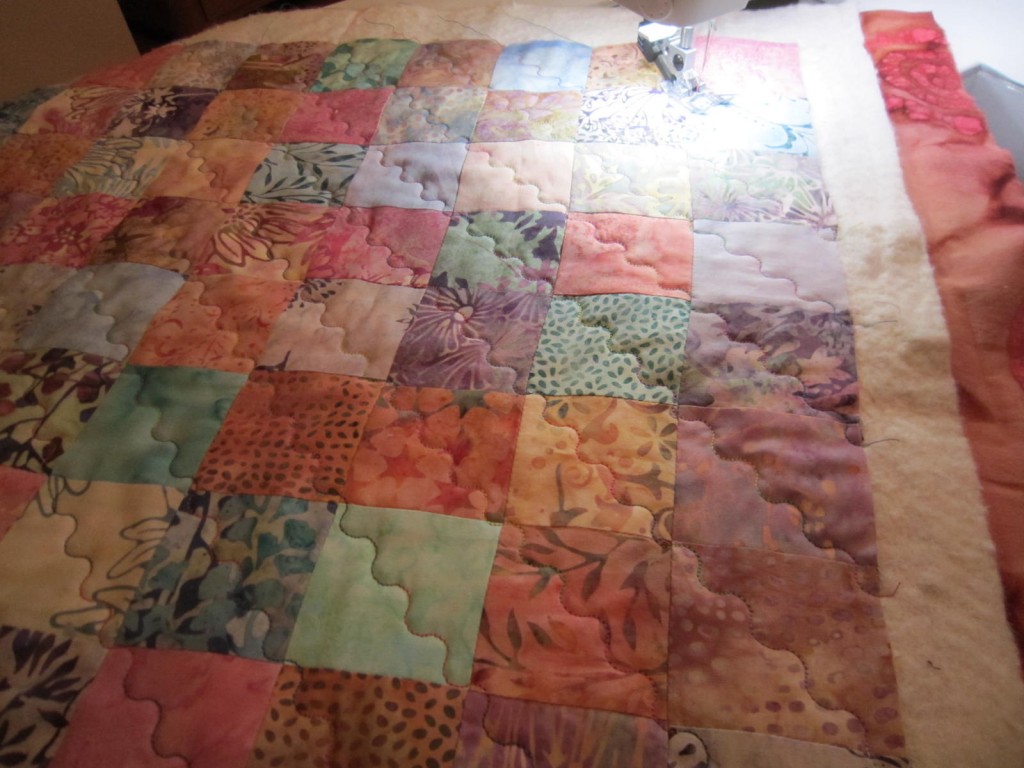 This sweet little quilt was made with someone special in mind. It will be on its way to a lucky recipient this coming week! 😉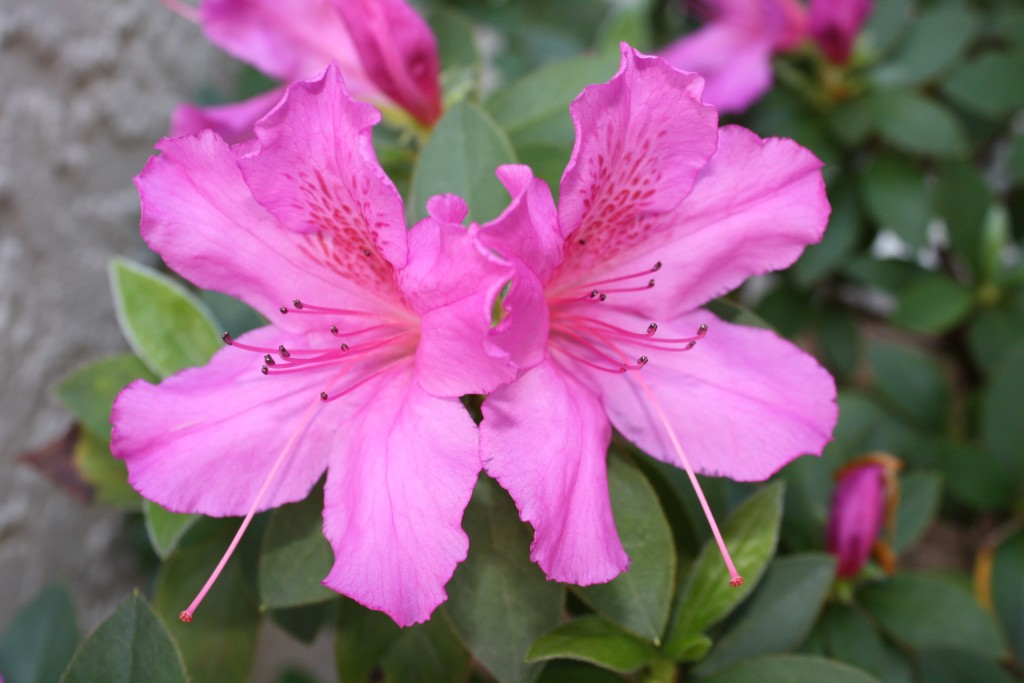 Whoops! How did this lovely photo get here? Oh well, just consider it a bonus since y'all are here already.  These pretty posies bloomed this morning in the bushes in front of our house. They weren't in bloom yesterday. These popped out overnight in all their glory! For all of you readers in cold climates, let this be a harbinger of Spring! Warmer weather is on the way….
Hope you all are well. Why not drop me a comment (I love reading your comments!) and let me know what you're up to in your sewing rooms these days?
Blessings, everyone!