I'd like you to meet two terrific sisters.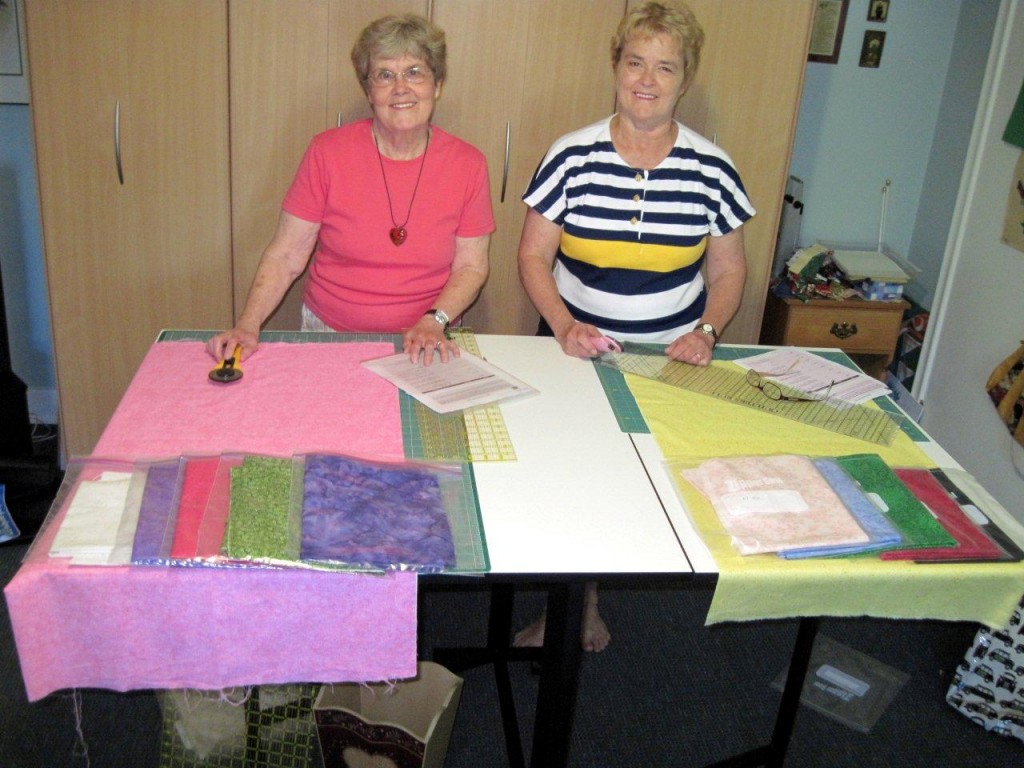 Patsy Domaratzki (l) and Wendy Davison (r) get ready to cut their fabrics for the PPM mystery quilt!
Patsy and Wendy live in Truro, Nova Scotia, Canada.  I "met" these two ladies through email when they contacted me to say they have just begun to make one of my mystery quilt patterns which is being distributed monthly, step by step, through the newsletter for the Prague Patchwork Meeting. Patsy is a dear friend of our mutual friend, Jana Lalova (who is one of the show organizers for the annual PPM.)
I'm so glad Patsy took the time to send me this photo. Makes me want to hop on a plane and fly to Canada to sew with both of them!
From my computer to the Czech Republic to Nova Scotia and back again to me, we are united through our love of quilting, friendship and fun. Isn't that wonderful? I am blessed!