First, thank you to everyone who sent cards or messages of condolences of love and concern over the loss of our precious little Divot. We read each and every one, and they were so appreciated. Truly, your words were such a comfort and touched our hearts. She can never be replaced. We will carry the memory of her love and the happiness and memories of our time spent with her in our hearts forever. 
We have a warm spot in our hearts for cold noses. We adore loving on adopted furry friends and since we have the space in our home and the means to care for rescue animals we always want to be able to take in kitties and at least one pup at a time. The amount of time between loss and another new addition is different for every family. For us, the circumstance to open our hearts to a new little one came more quickly than we might have imagined. But we found a sweet little girl on Petfinder.com and fell in love with her adorable face. Many texts and phone calls later and we found ourselves traveling to pick her up at a mutually agreed upon veterinarian where we knew it was the right decision to adopt her.  
Meet Peanut.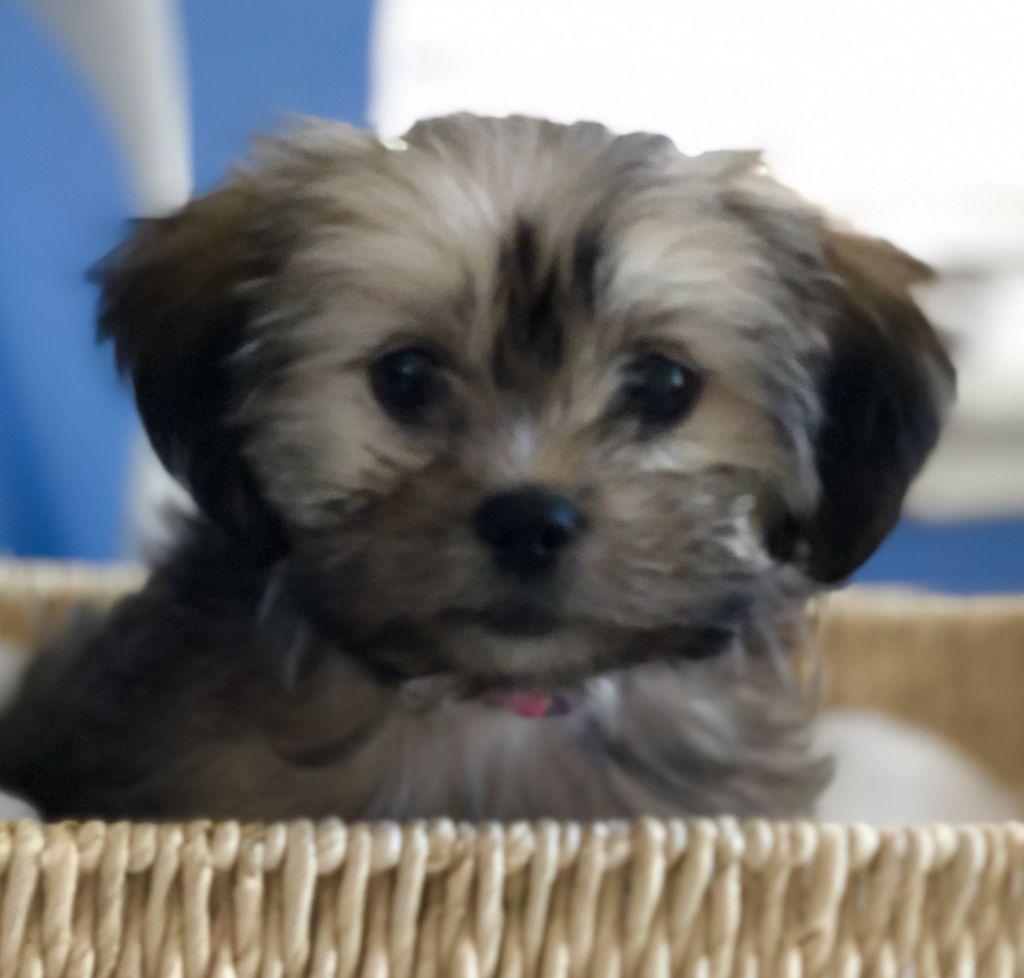 She's the most adorable little fluff ball and ever so sweet. Truth be told, I think Mr. tough-guy hubby fell is love with her even before I did because after he saw the picture of her on the website, he asked me quite sheepishly several times to check and see if she was still available for adoption. 
She's quite small, which is perfect because we live in a small home with an even smaller back yard.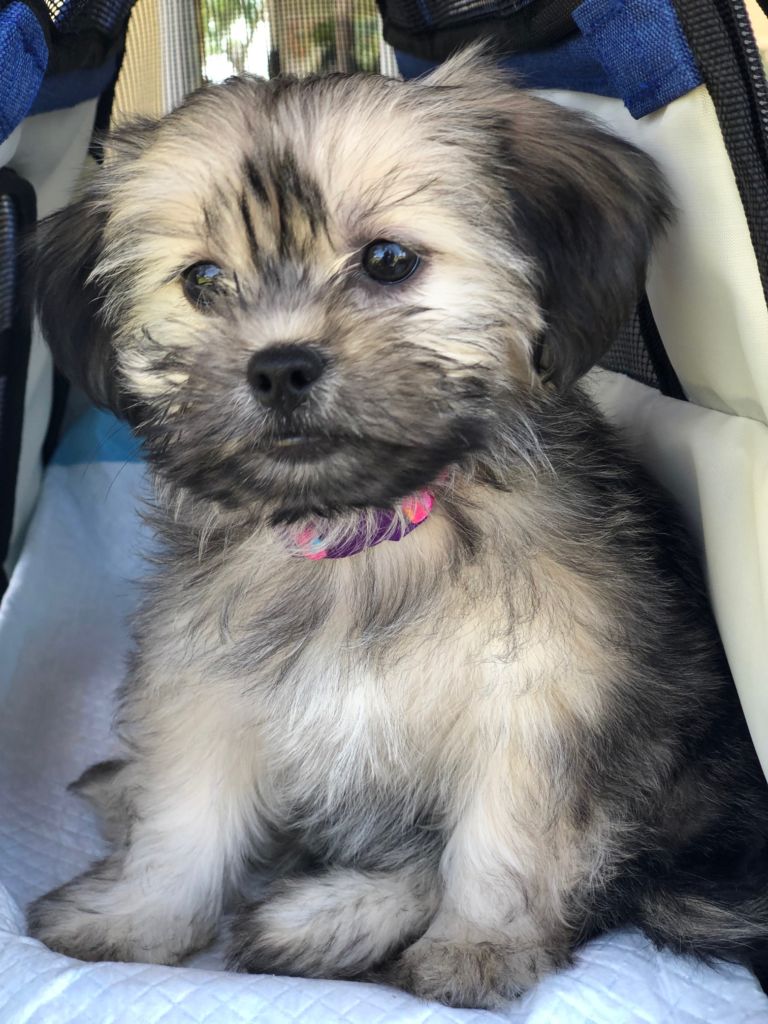 And the cats? Well, Toby and Snickers still aren't sure what to think but they are quite tolerant of her.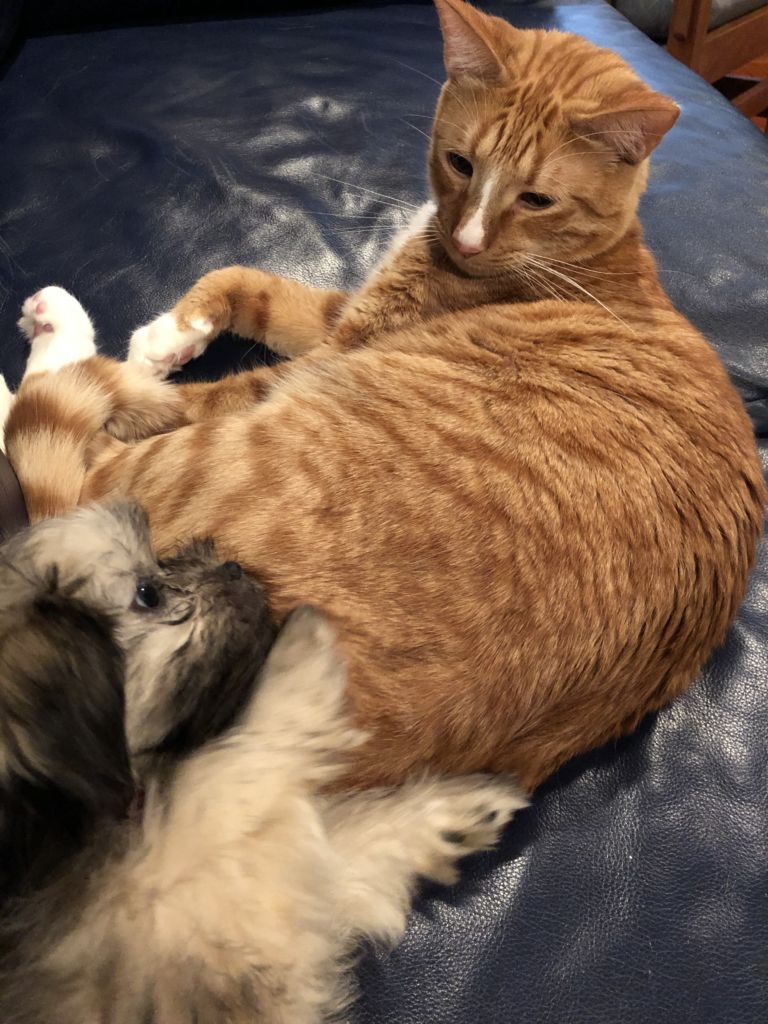 But Cheeto? Oh my goodness. He is SO super patient and loving with her. We are overwhelmed at how incredibly gentle he is with her. She has latched on to his tail several times and held on tight and he just lets her hang on. He seems to adore her and lets her snuggle with him. Its really so sweet.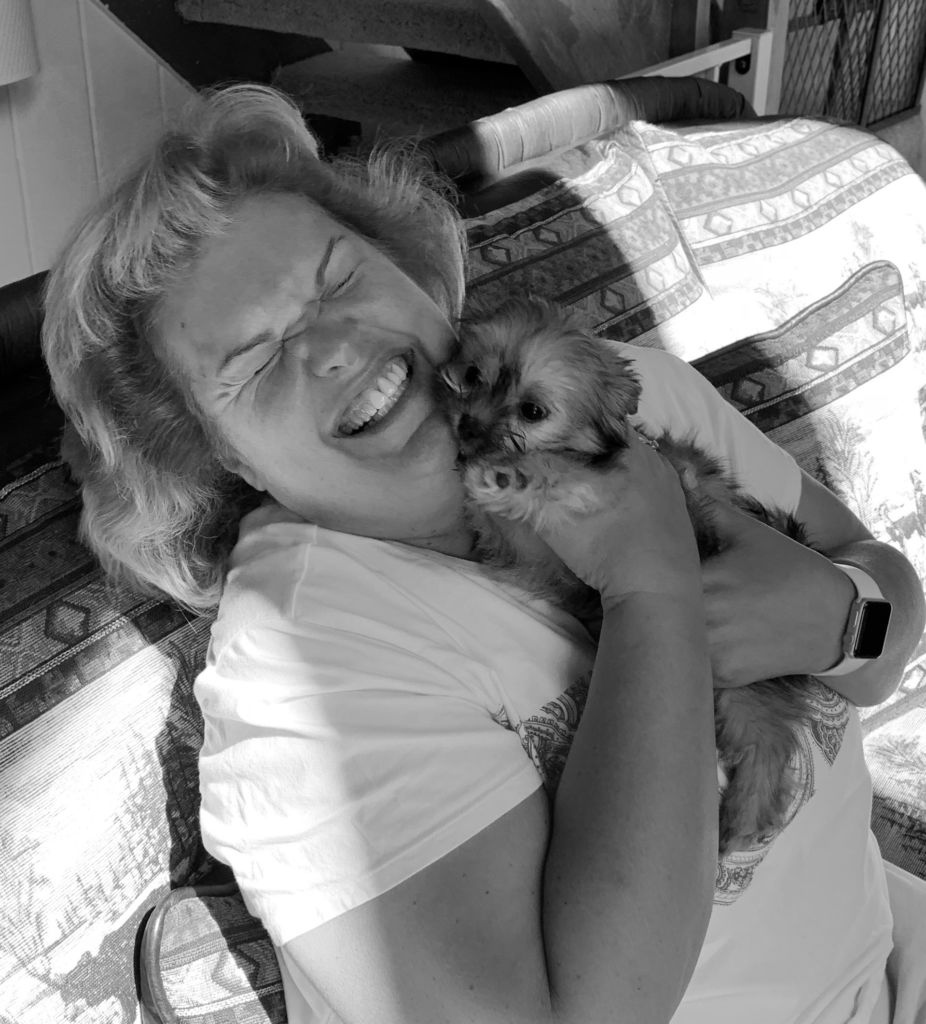 And our hearts? We're completely smitten. Best birthday present to ourselves. EVER.