I was privileged to virtually teach an enthusiastic group of quilters this past Saturday on the ZOOM platform. It was an amazing day with so much learning, sharing and interacting across the miles!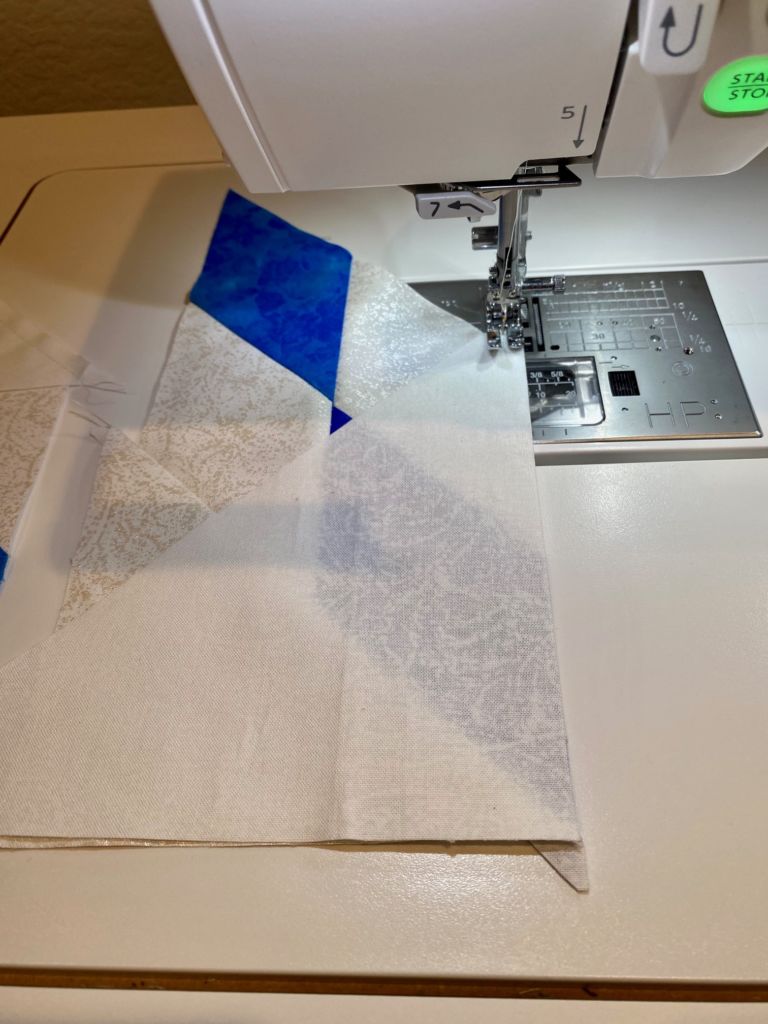 There were attendees from all across the USA, including two students joining from Alaska, one from Tenerife, and one from Ireland! There were two sisters in attendance who live over 2000 miles away from each other who took the class to spend time quilting together — all without having to leave their respective homes. There was a sweet young Mom and her beautiful six-year old daughter, plus a friend who has known me since my early teaching days in the early 1990's. Oh, how I loved seeing and interacting with students and friends I've known for years PLUS getting the opportunity to meet so many wonderful new folks, who are now friends, too! There were even some where this was the first virtual event they have attended. It was truly an international and intergenerational affair, and I simply couldn't have been more delighted (and honored.)
Of course, I couldn't have done it without Trista Ringer as the moderator. She is so professional and infinitely knowledgeable about the Zoom platform. She was able to answer technical questions and keep everyone on track which gave me the ability to focus on teaching, demonstrating techniques, and answering every question. My sweet husband, affectionately known as Mr. Kim, did an outstanding job with the camera, zooming in with close-up shots and adapting fast on his feet as we went through the day. And, of course, no class in my studio would be complete without the watchful eye and quality control of Cheeto. 
No one would have ever wished for COVID to happen. But since it has, I feel very fortunate to be moving well into this virtual realm to remain engaged with quilters and friends, to share knowledge and tips and tricks and help them learn from the comfort and convenience of their own studios — at their own sewing machines.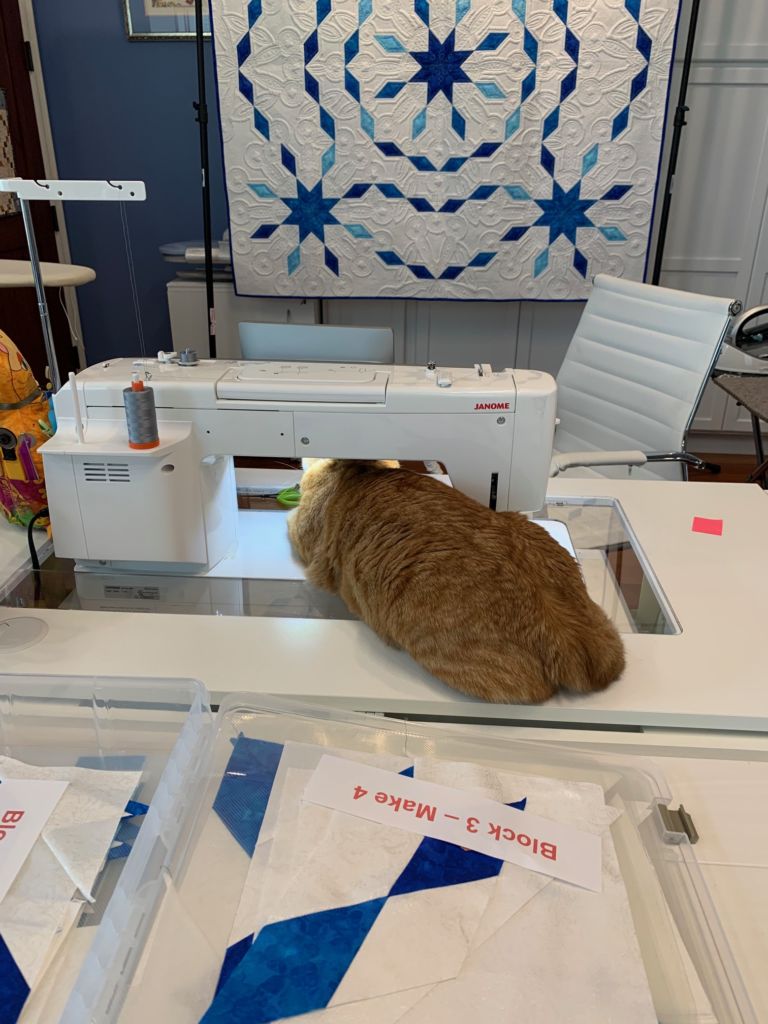 I'll definitely be teaching additional classes in the coming months, so be sure to LIKE my Facebook Professional page, Kimberly Einmo Designs, so you'll receive updates and notifications of my class schedule.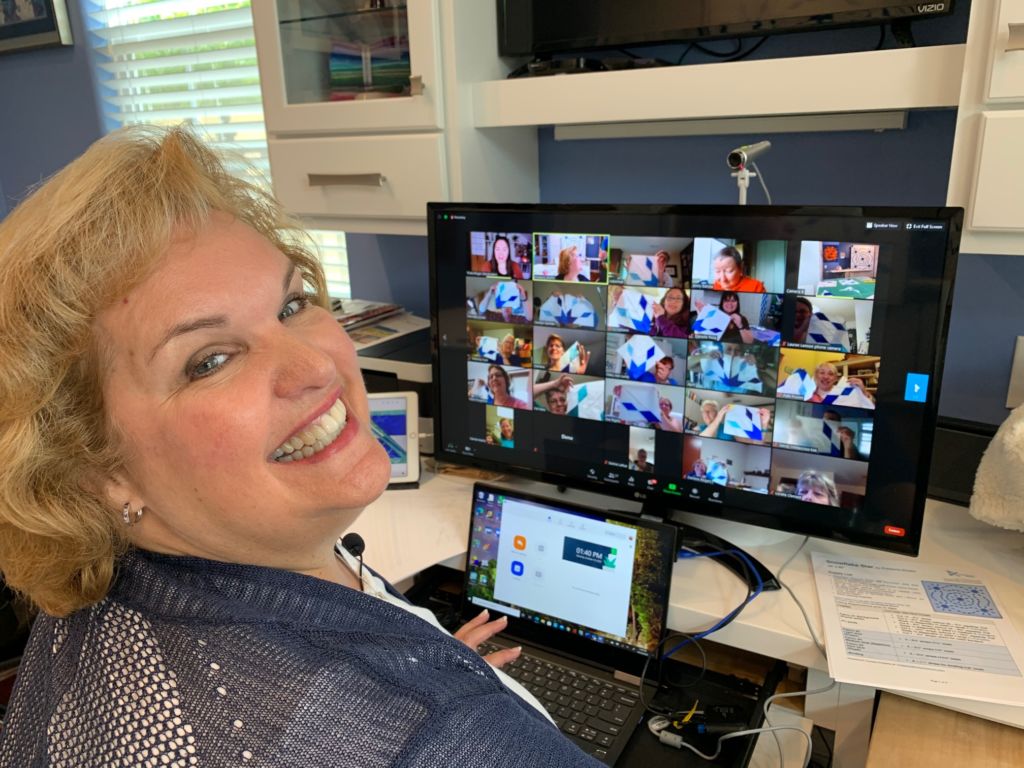 Thanks to every one of my awesome students this past Saturday. My personal hope and goal was to offer encouragement and try to be be a positive force in a small way to each of them, but it was Kent and me who ended up receiving so many untold blessings from their smiles and kind words! 
I can't wait until the next Virtual class. You guys ROCK!