Hey, y'all. I just have to share this with you: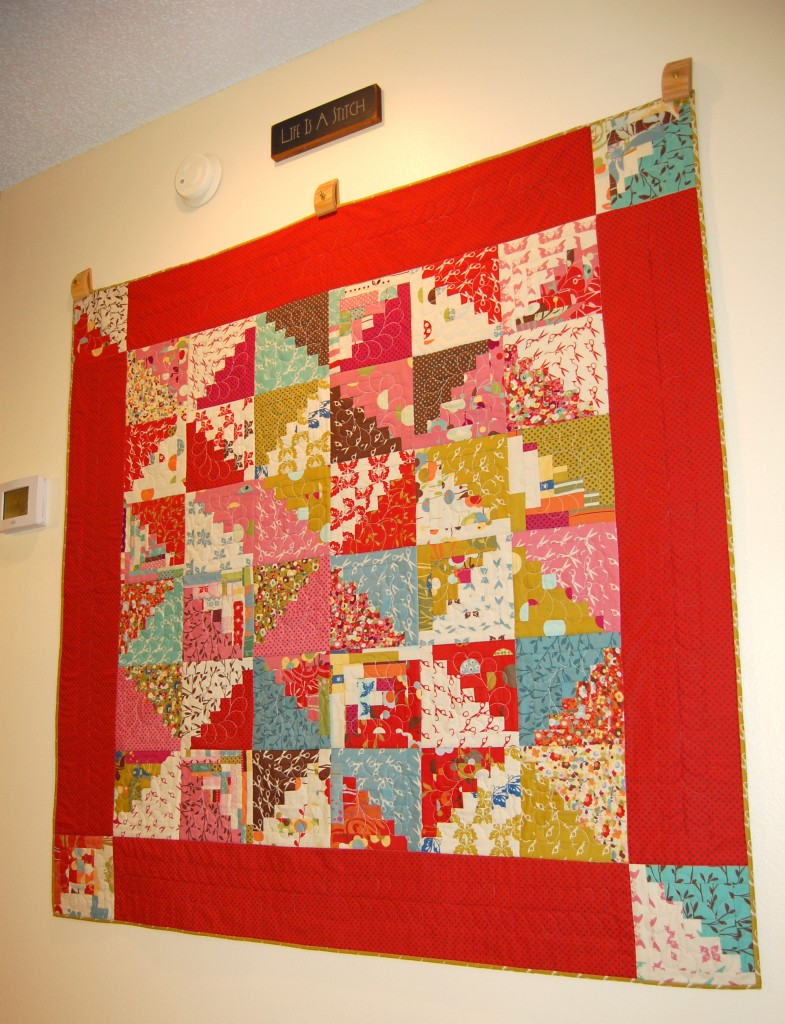 This photo was sent to me today by a terrific lady named Ellen Ault who wrote the following:
"…I finally finished the Honey Bun Cabins  quilt!  And I must say your Jelly Roll ruler saved a lot of time for many projects!  I pieced the top with Wonderland by Momo [Moda] fabric and let my mom machine quilt it together.  It was a fun project!  Just thought I would share a good quilting result from your book!"
Ellen, thank you so much. I just adore this quilt and love the way you have it displayed on your wall. I really love the little plaque hanging over it:
LIFE IS A STITCH.
Thank you for sharing! You made my day….
🙂