UPDATE! My PERFECT PINES pattern is now available

as a download on my website! My Precision Flying Geese Ruler is required to make this pattern (you'll need it to squeeze out cutting the little triangles from the leftover bits to make the pieced border trees!)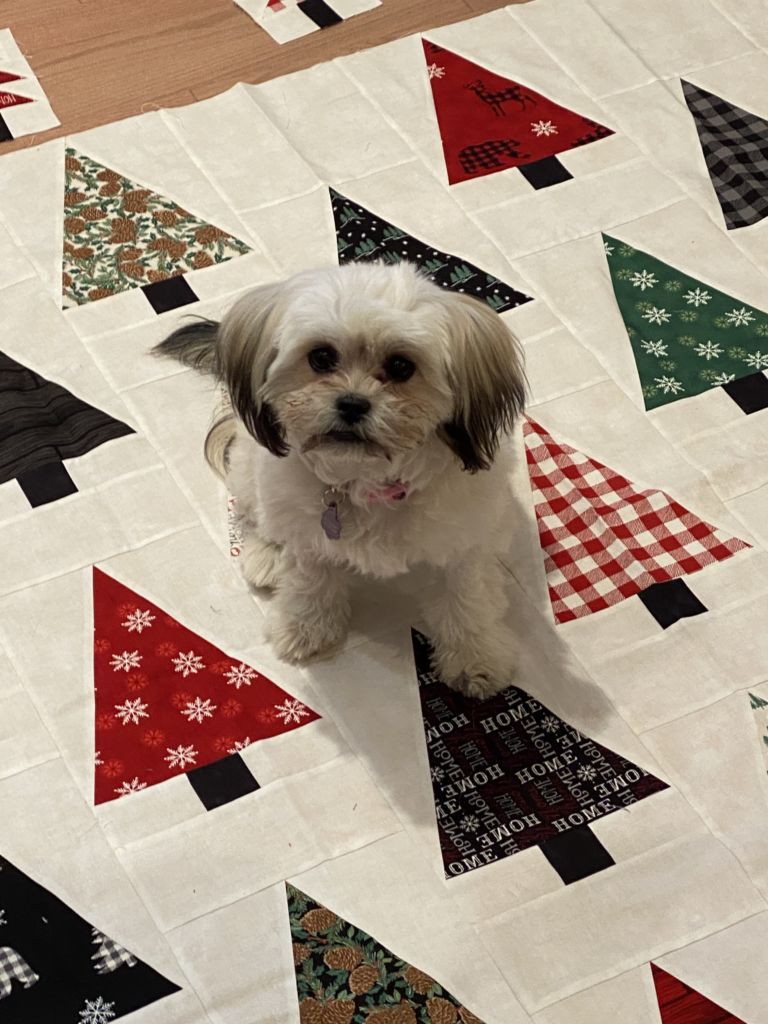 I'm excited to share a brand new quilt with you! I was inspired to make this quilt by this woodsy, mountain lodge themed fabric and my original Perfect Pines pattern. The blocks are pieced from 10″ x  10″ squares (these fabrics are from a Layer Cake by Deb Strain called Holiday Lodge and the background fabric is Sandstone from my own Solid-ish line by Timeless Treasures Fabrics) and the small bits of fabric leftover after constructing the large pine blocks are used to make the smaller, pieced pine blocks in the outer border. Here's another peek…..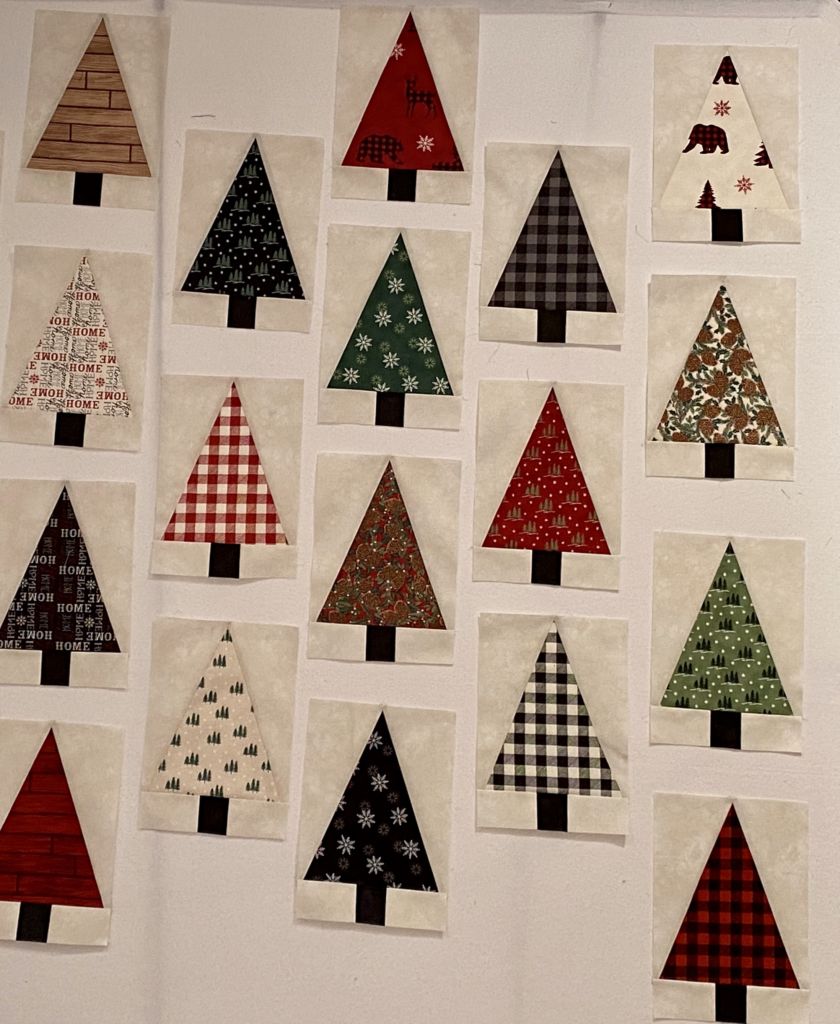 I had such fun making these cleverly-pieced blocks in my studio at our cabin in Lake Arrowhead on my Janome 9450 sewing machine. It's my tried-and-true, ever-trusty workhorse and I can always count on perfect stitches even during marathon sewing sessions.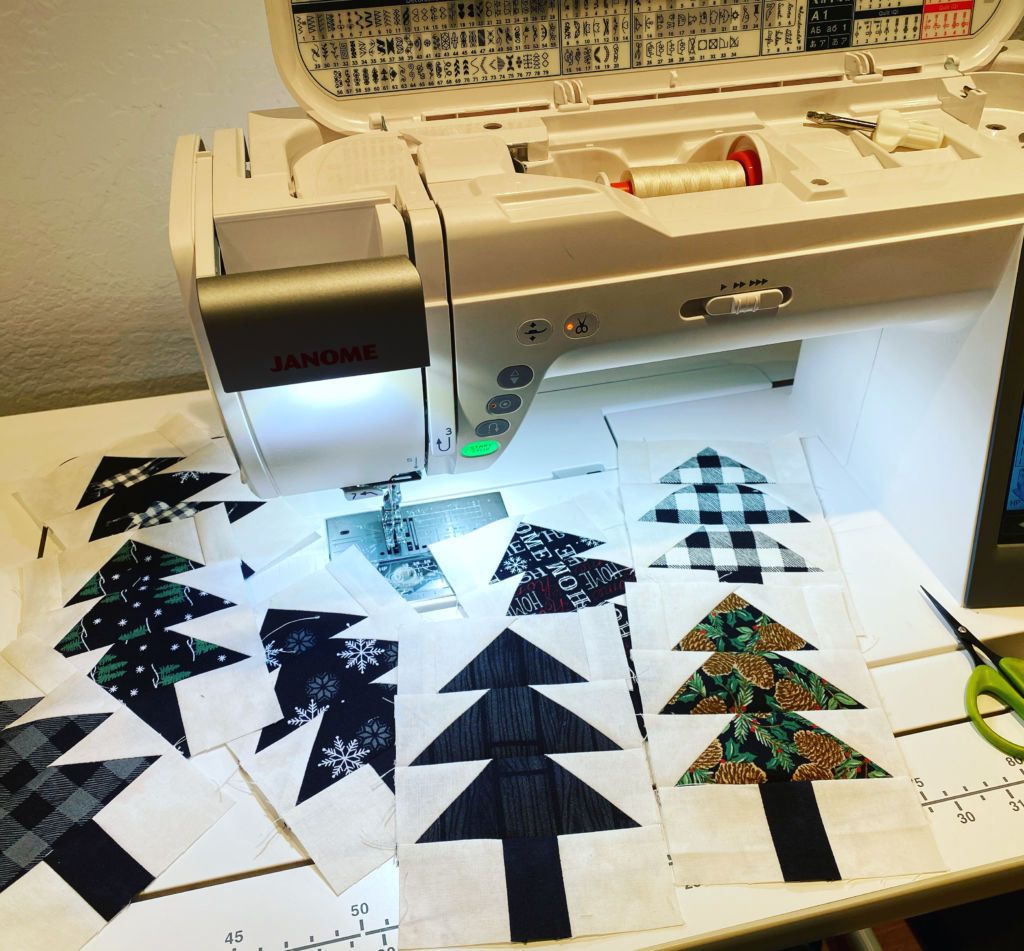 Mr. Kim was a huge help arranging the blocks for the final layout. Of course, Peanut and the cats were also on hand to lend a hand, er, paw.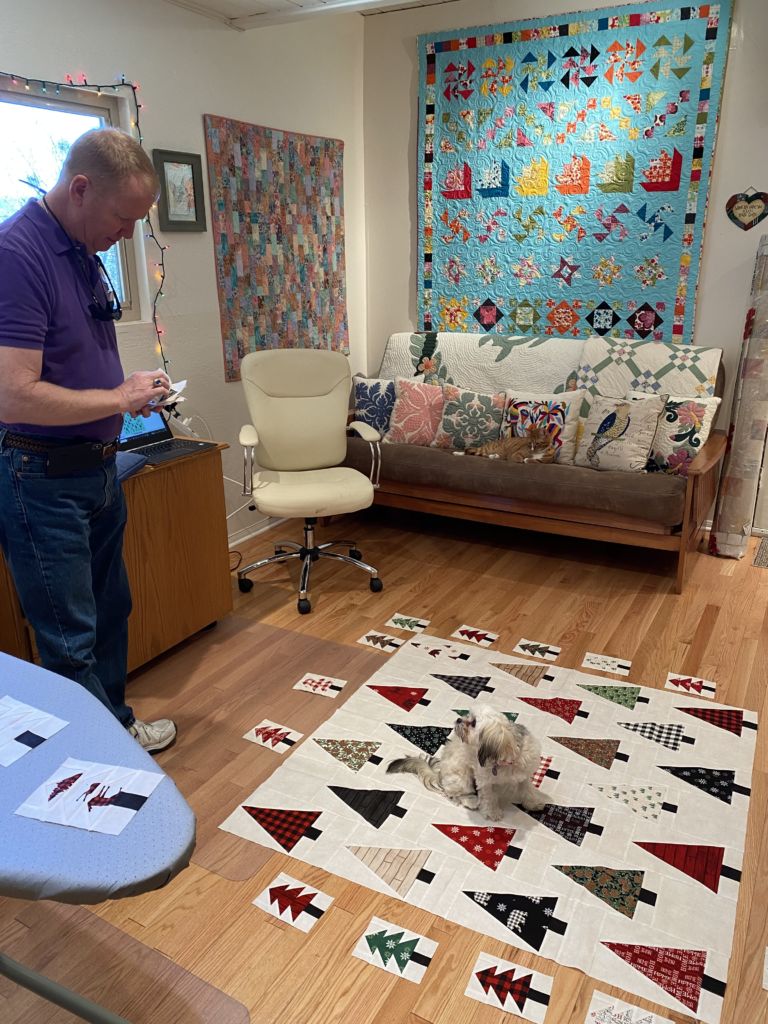 After the quilting was finished (more on that later) I used my fabulous Janome Continental M7 to sew the binding on with a lovely serpentine stitch. No hand stitching necessary!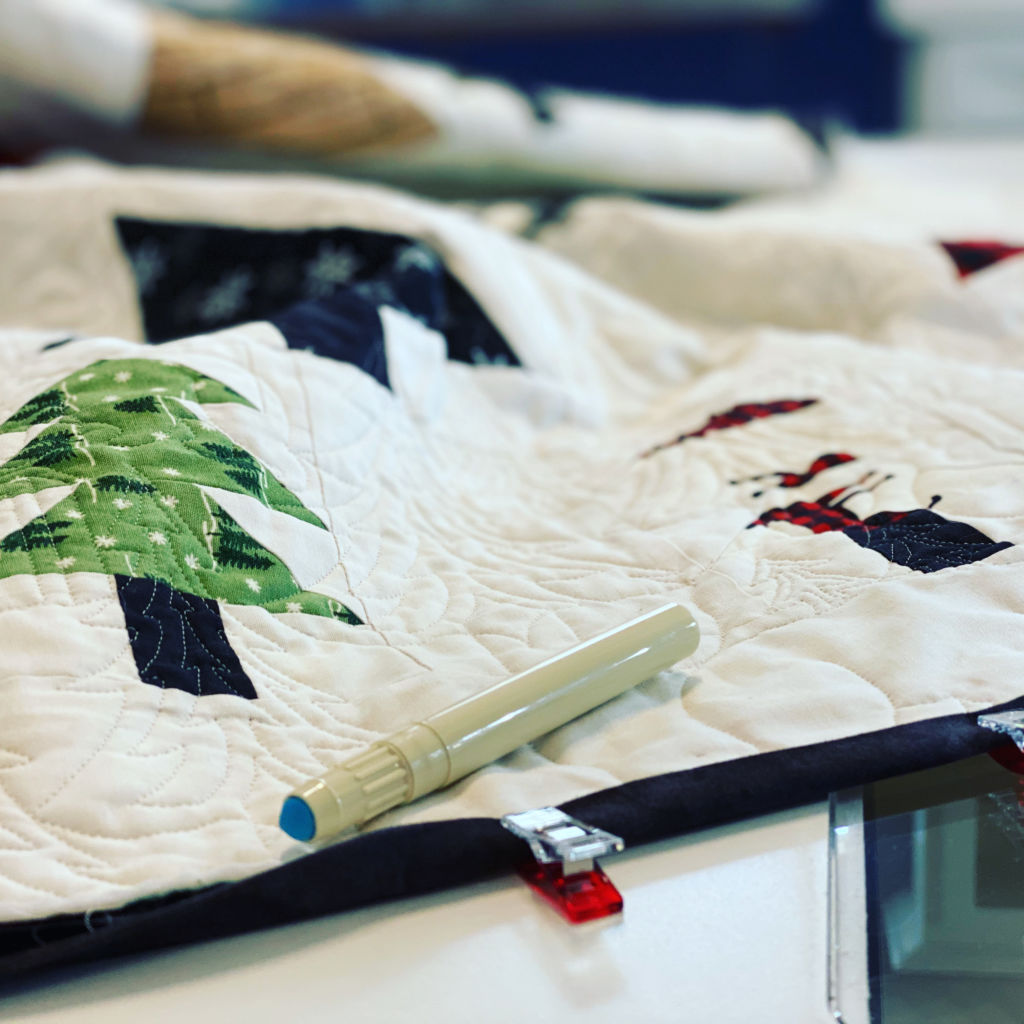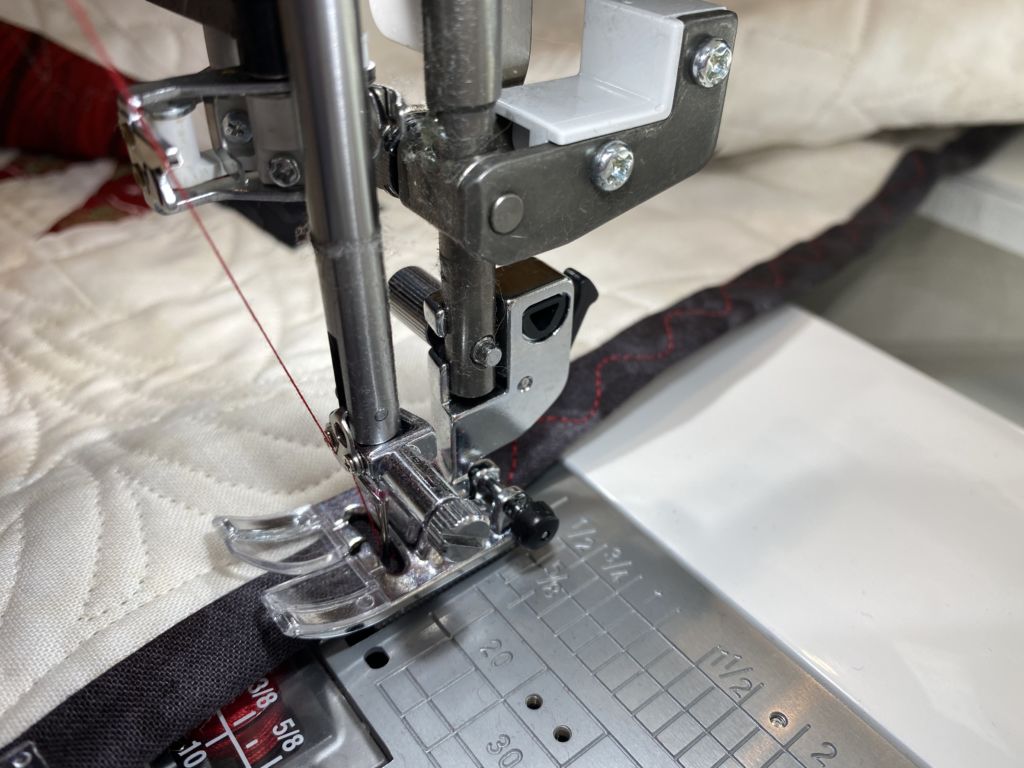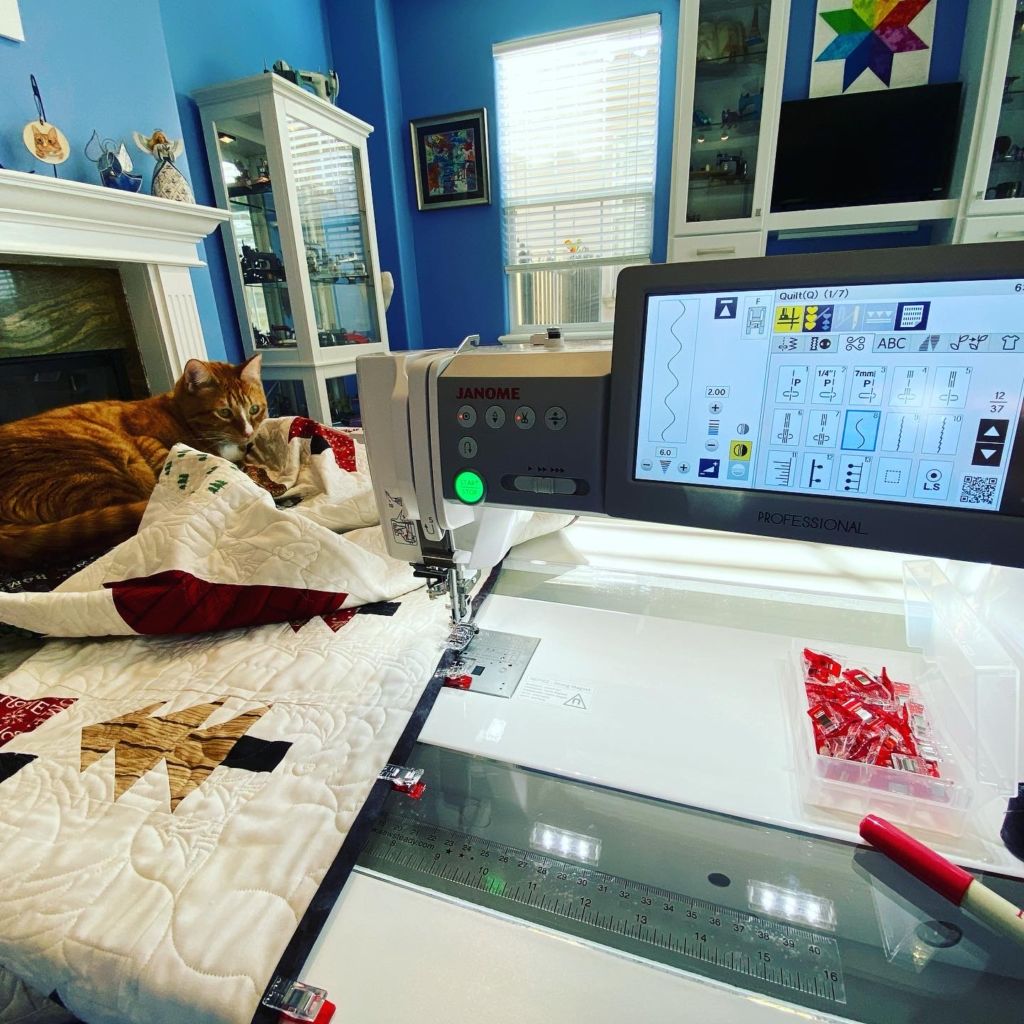 The Big Reveal
Are you ready to see the final quilt?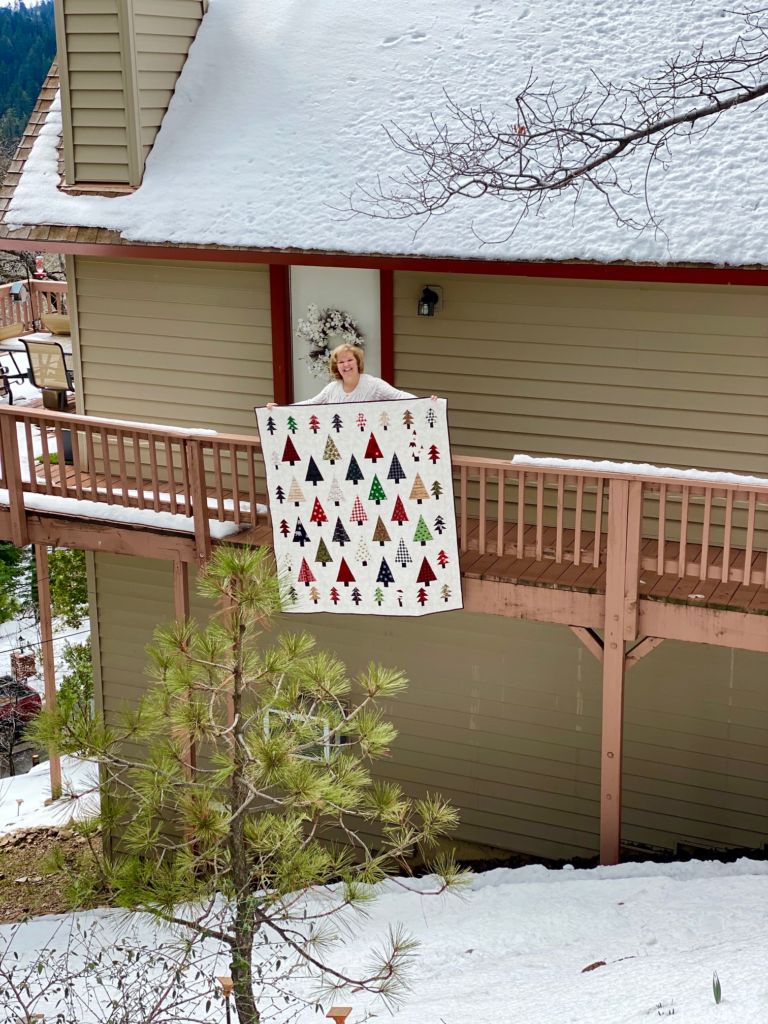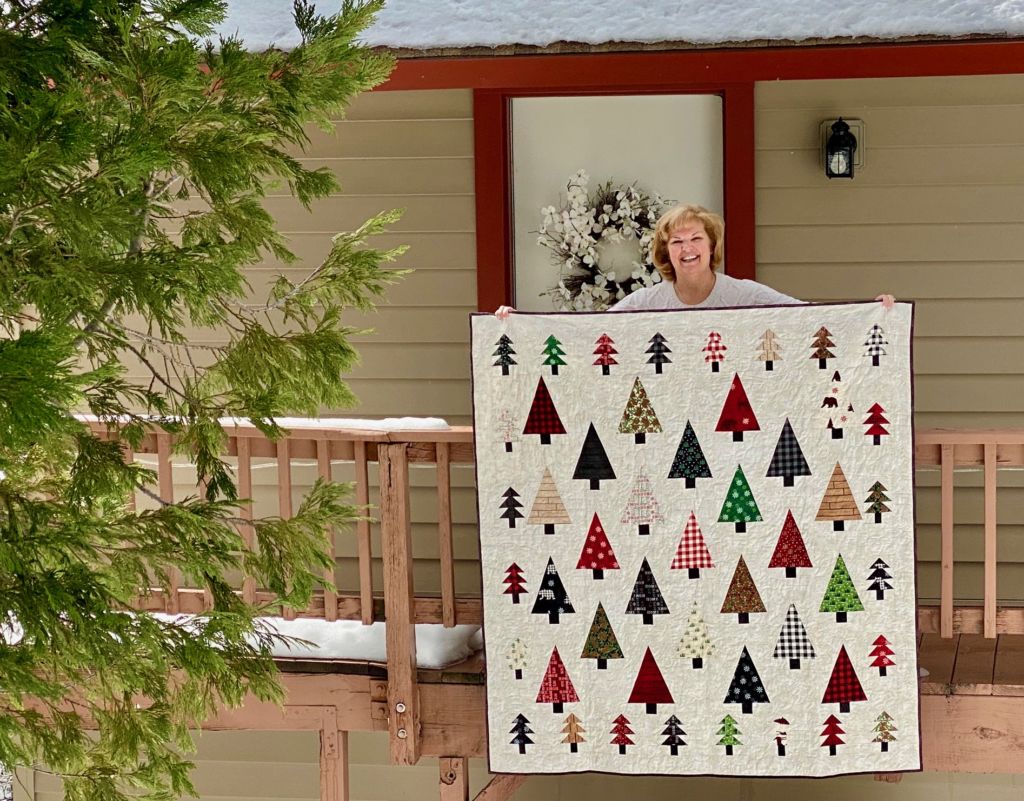 Each 10″ square makes one large pine block and one small, border pine tree block. You may remember I posted a more "Christmasy" version of Perfect Pines HERE. Of course, I'm pretty partial to those two, cute elves.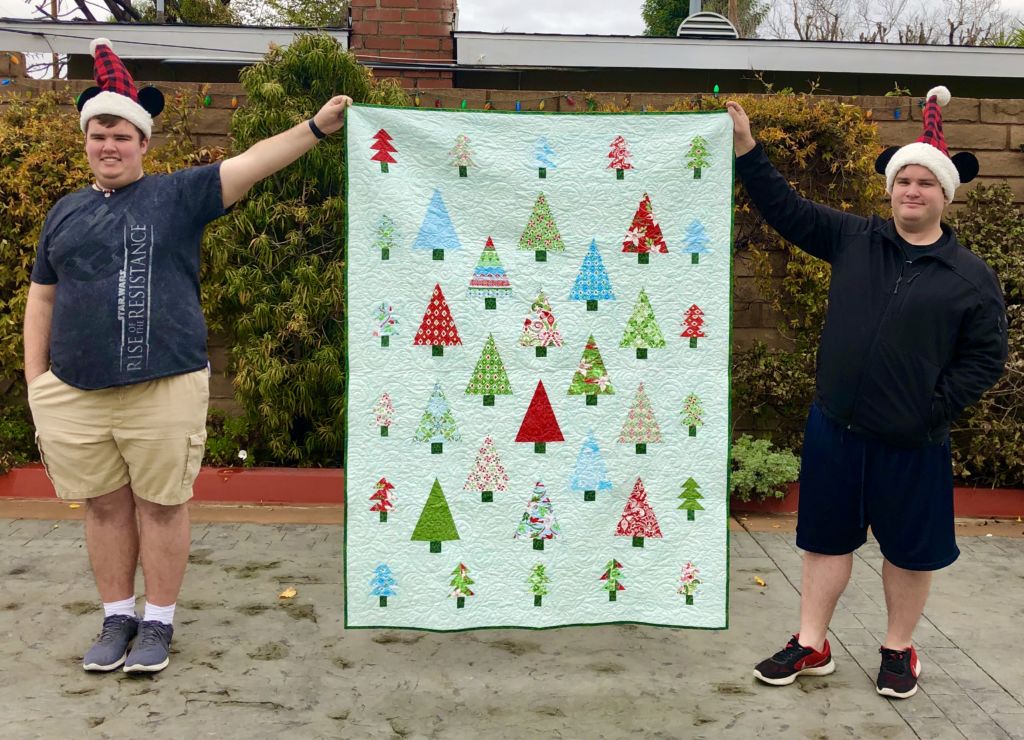 The quilting makes the quilt
After I finished piecing the top, I sent it to my talented, dear friend, Carolyn Archer, owner of Ohio Star Quilting. She has frosted my tops brilliantly for over fifteen years! Since this quilt is meant to be used at our cabin for snuggling, we agreed an all-over quilting design would be fine. While you could certainly add custom quilting, I find this design to be the perfect canvas for an appropriate, edge-to-edge quilting pattern. Consider it quick, easy, and done! And Carolyn certainly came through. While the fabrics could be considered holiday themed, I think they are more perfectly suited as "wintry" instead. Carolyn chose a pattern with bears, pine trees, a cabin and a cute little outhouse! Take a look:
I had a lot of help as I stitched the sleeve on the back. I use the term "help" loosely.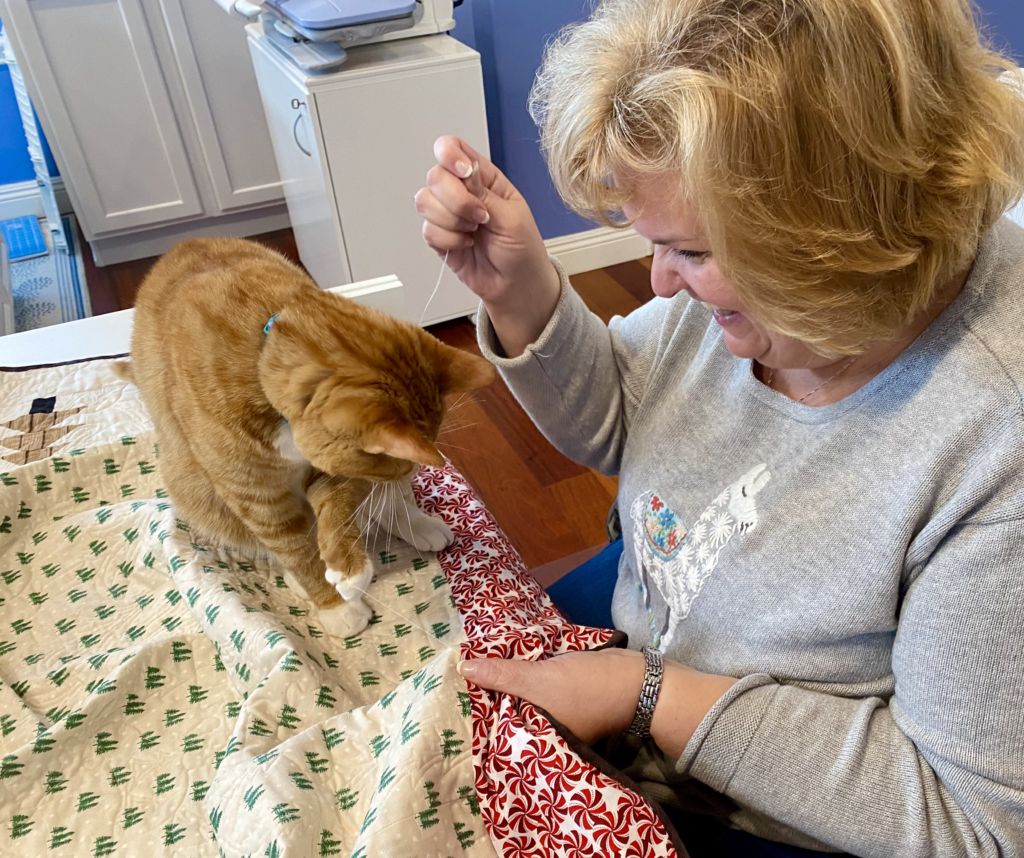 Fortunately, there was snow on the mountain and I had a great photography assistant to help with the glamour shots.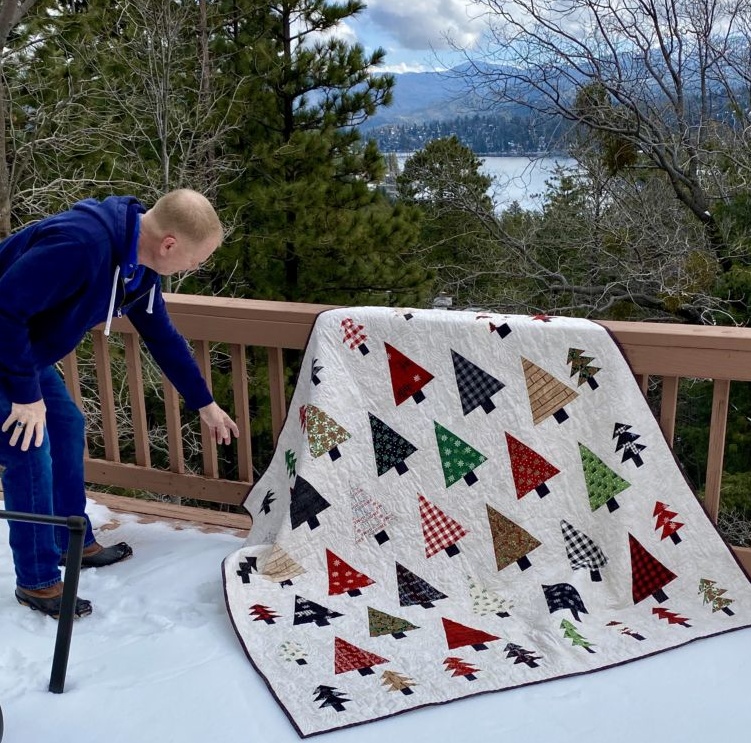 And yet, spring is certainly on the way. What a lovely thought!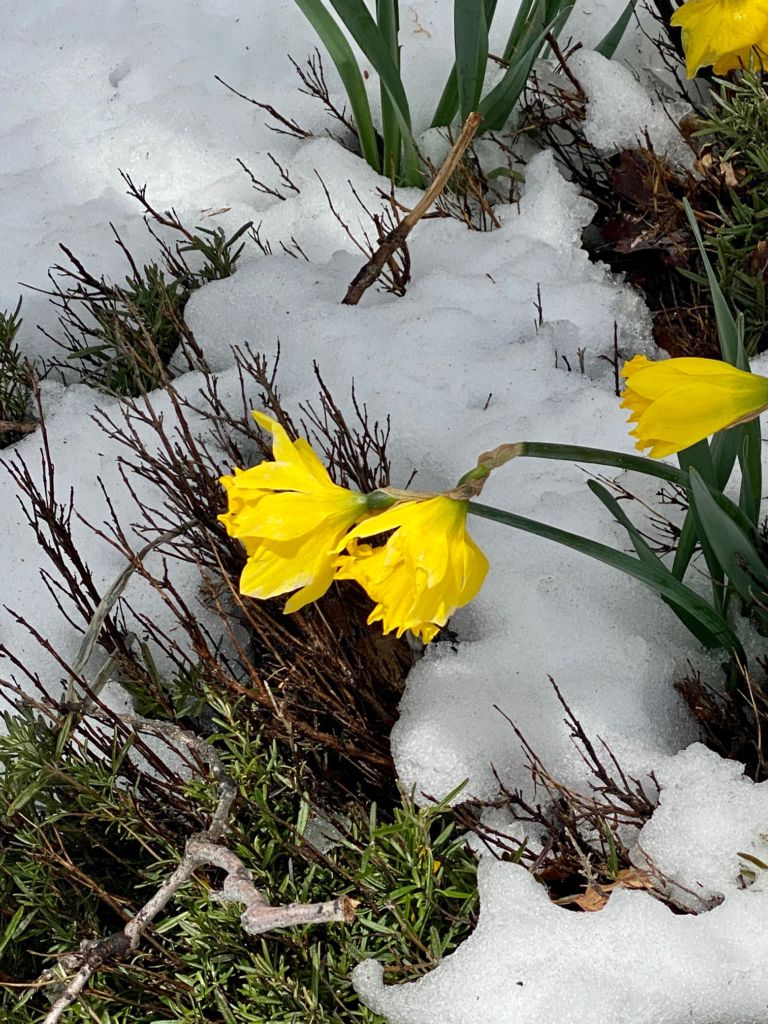 I hope you love this version of Perfect Pines as much as I do! I might be convinced to offer this as a single pattern download on my website shop. Is there any interest in this? Please leave a comment below and let me know!