I've been using some fantastic new products I simply must share with you. They've made my quilting life SO much better and easier!!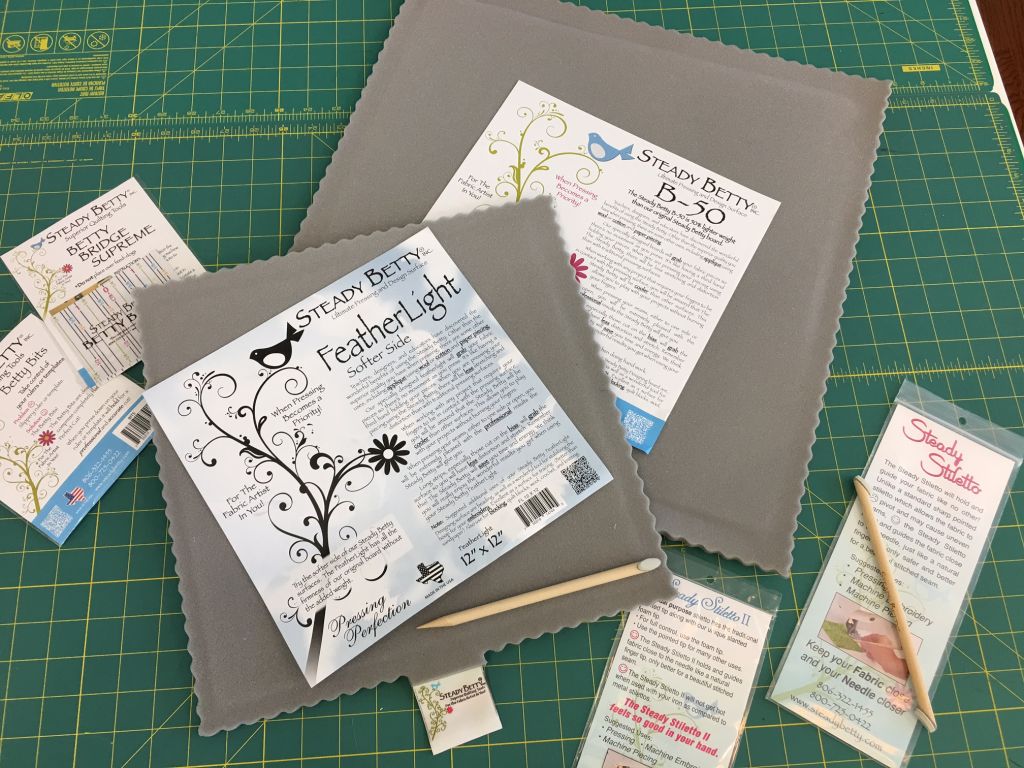 I absolutely love the Steady Betty foam boards and their Steady Stillettos!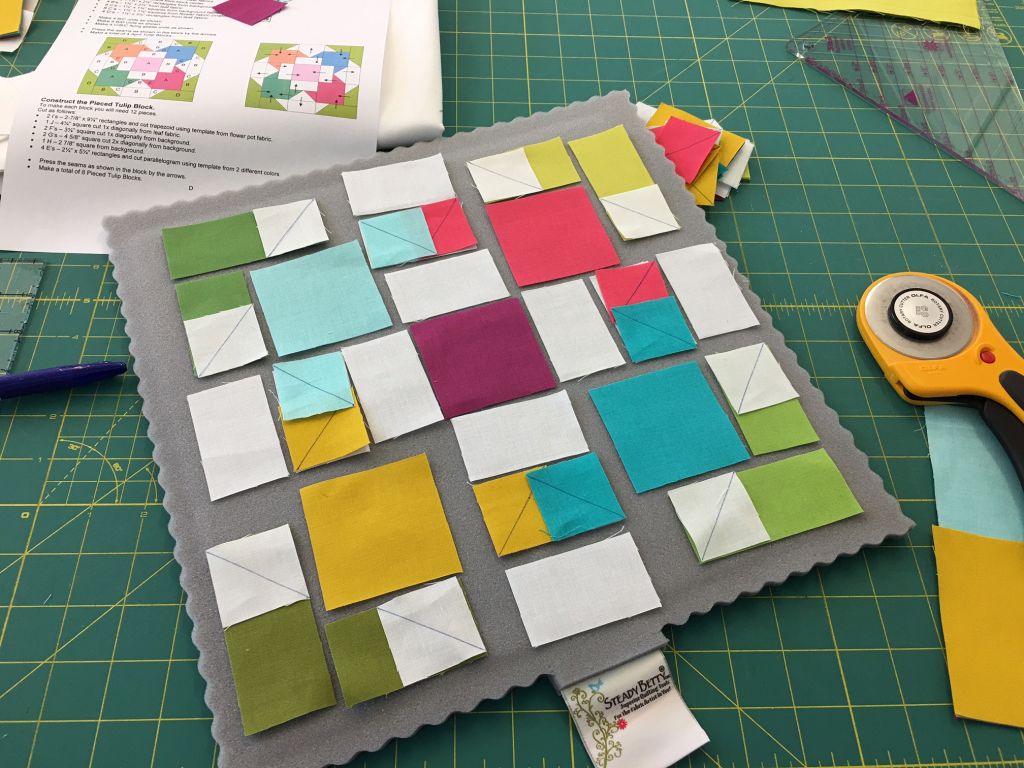 The foam board comes in two great sizes. I love them both! I can lay out my block pieces (this 8″ finished block has 41 pieces!) on the cutting table and easily transport them to my sewing machine. The foam keeps everything straight and even without sliding or blowing away! There is a larger size foam board that is perfect for adding more fabrics or larger blocks. I find the smaller size to be extra handy for transporting my hand stitching projects on my lap in the car when we travel. The Steady Betty boards are lightweight, extremely durable, and just perfect for so many applications.
I've also been on the hunt recently for a new tool similar to a metal stiletto — but without the super sharp, potentially dangerous point. And I found it!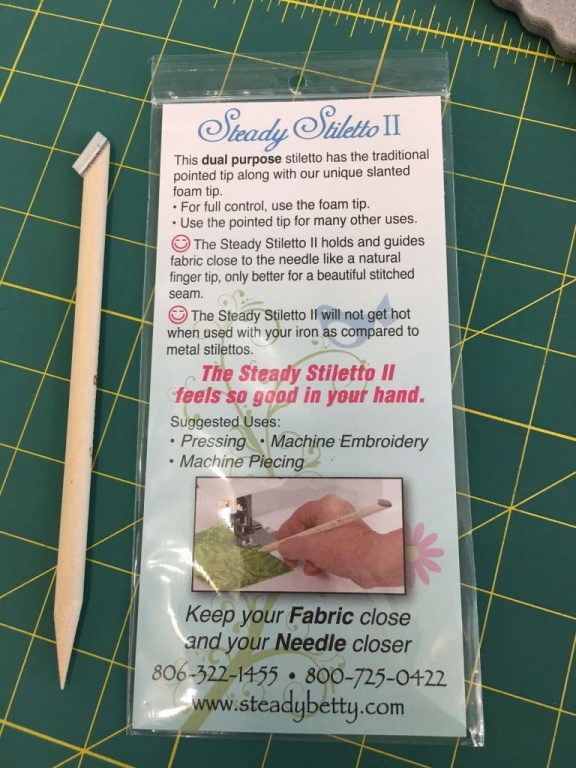 This wooden tool has a sharp point on one end and a small, oval padded end on the other. It is perfect for feeding small pieces of fabric underneath my presser foot with complete accuracy!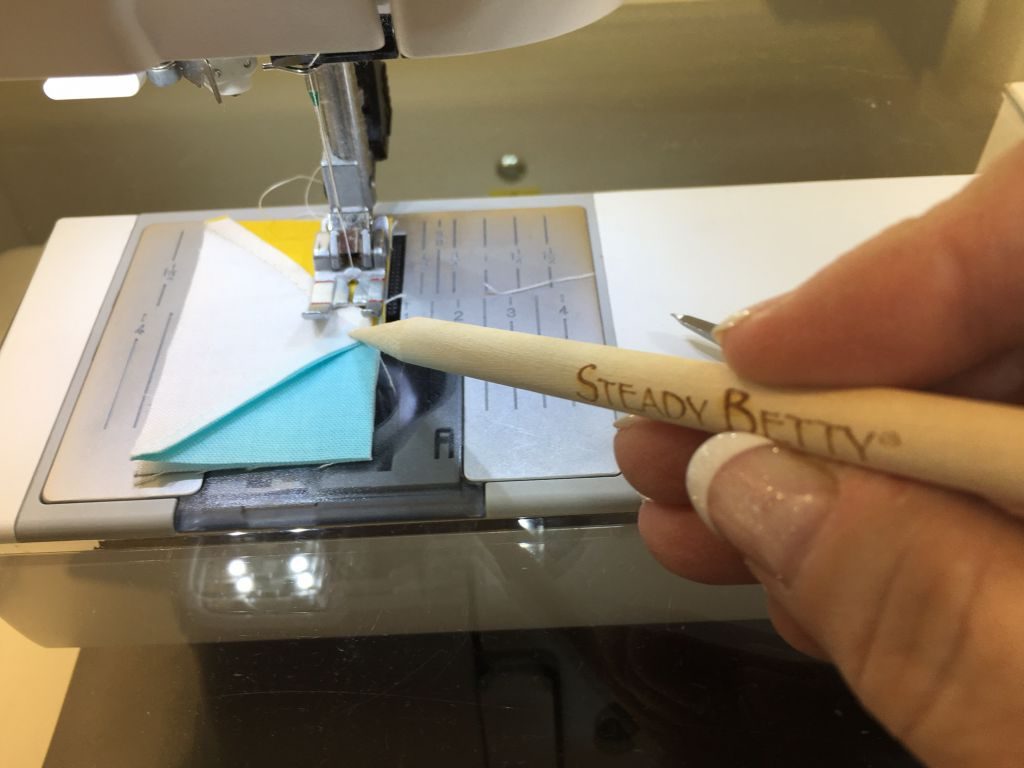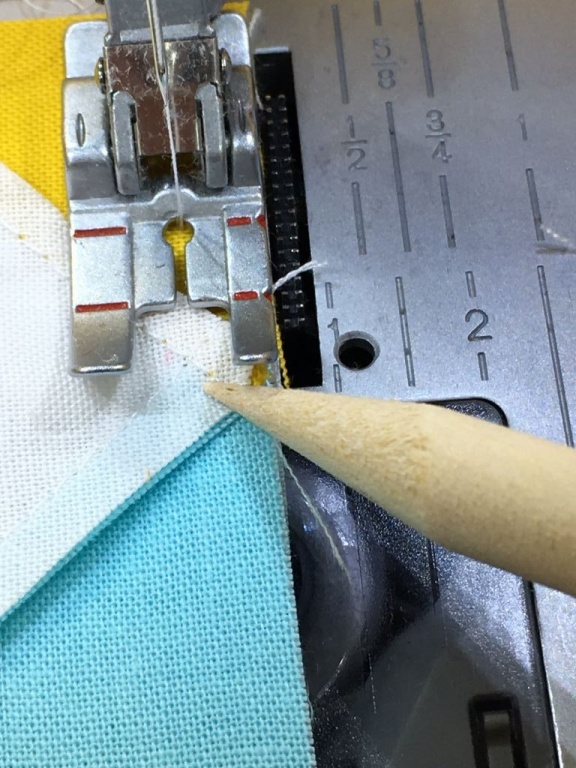 There are several other great tools in the Steady Betty line-up which are also just terrific and handy. I hope you'll check them out at www.steadybetty.com. (Tell them Kimberly sent you!)
It's time for me to get back to work. This is what's at my workstation right now. I've still got so much to do to prepare for Quilt Market and Quilt Festival in Houston next week. I'm grateful for the extra "help" from my Steady Betty foam board and stiletto!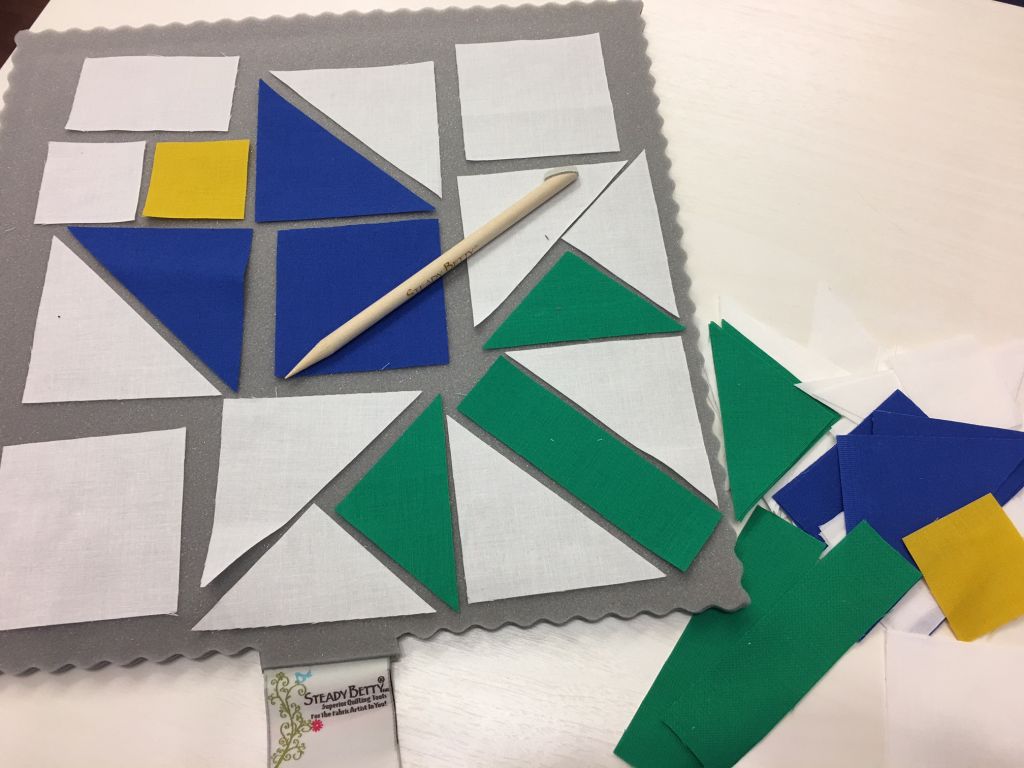 Thank you, Kathy, and all the good folks at Steady Betty!!!!