They're here — at last!
Welcome to the release of my third book, Jelly Roll Quilt Magic, and the launch of my all-new website: quilting.kimberlyeinmo.com!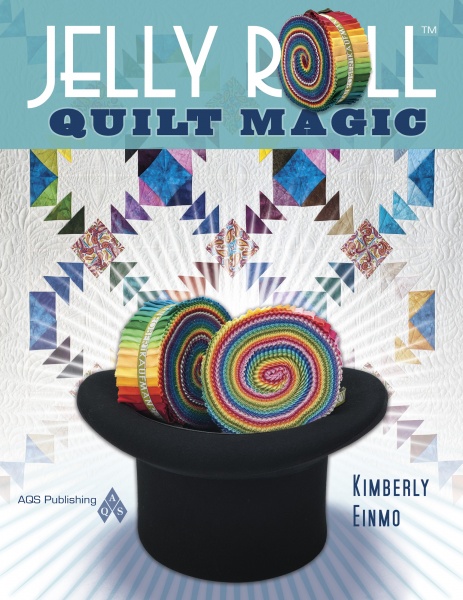 I can hardly believe it. This has been in the works for months! I hope you like them — my new book AND the new, improved website! 'Cause I put my heart and soul into both. There is so much inside. New and exciting quilts to share — lots of TOP TIPS and my signature "TRY THIS!" creative ideas. Recipes. Website bonuses. Fun. Humor. Surprises. And best of all, SPECTACULAR quilts I know you'll enjoy making.
Super simple, easy-peasy! STICKS AND STONES
There are quilts for all skill levels — fun and fabulous for anyone to make!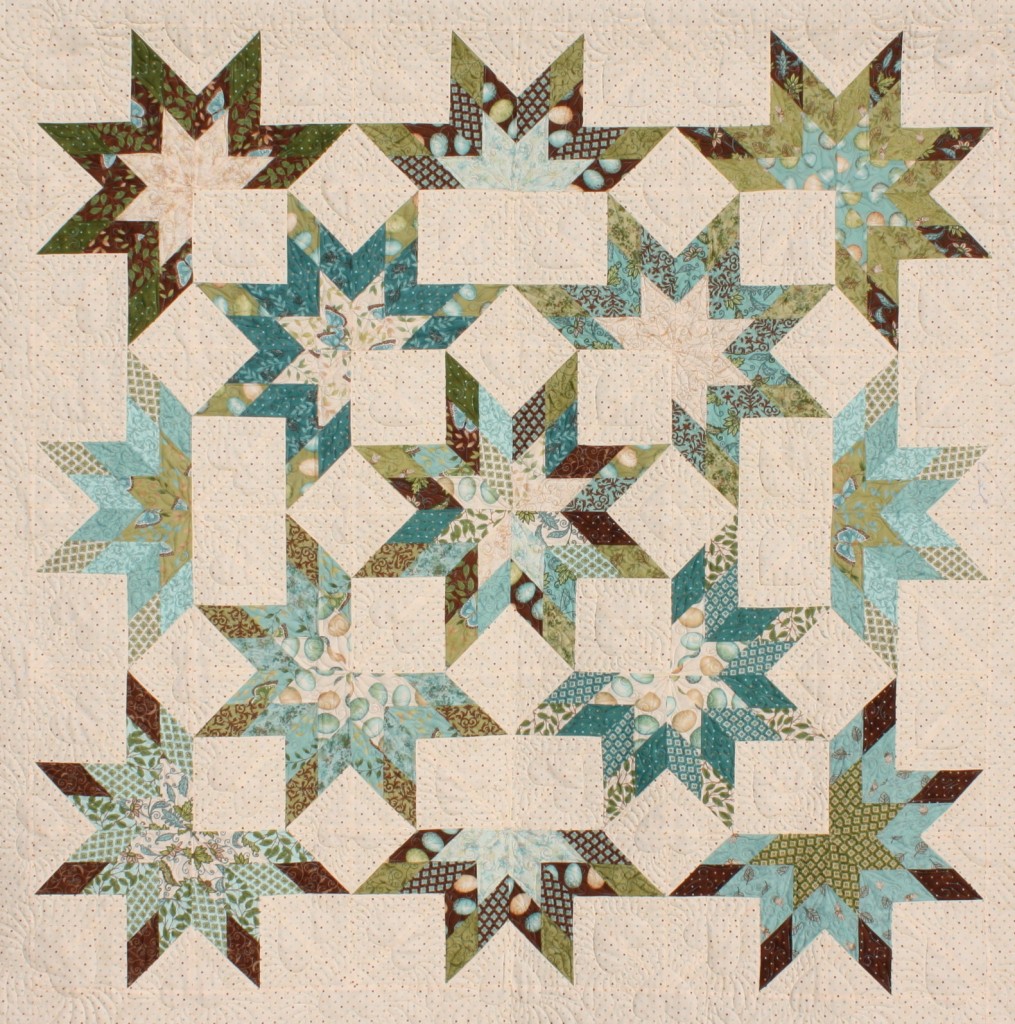 LONE STARBURST
Made from 1 Jelly Roll bundle and 1 background fabric.
Absolutely straight-set blocks. No "Y" or set in seams anywhere!
Best of all, I think these quilts don't look like they were made from Jelly Rolls strips and precuts. No more boring, snooze-fest, precut patterns. No siree!  So please hop on over to my new website at https://www.kimberlyeinmo.com/ and check it out. I'd love it if you would. And to celebrate my newest book and website, I'm going to have a….
Giveaway!
I'd love to hear from YOU. Leave a comment below and tell me something fun about yourself. Whether you're a Jelly Roll rookie or veteran. Whether or not you love precuts or well, not so much. Whether you're new to my blog and/or website, or you're a long time follower. And if you sign up to become a "follower" on my blog….I'll enter your name in the drawing twice! If you post a link for my blog on your blog, I'll enter your name in the drawing three times. Woo hoo!!!!
I'll be giving away an autographed copy of my new book, Jelly Roll Quilt Magic, PLUS one of my rulers! There will be two winners. Or maybe more. (Wink.) The drawing will be held on October 6th. And Sir Hod will help me pick a winner.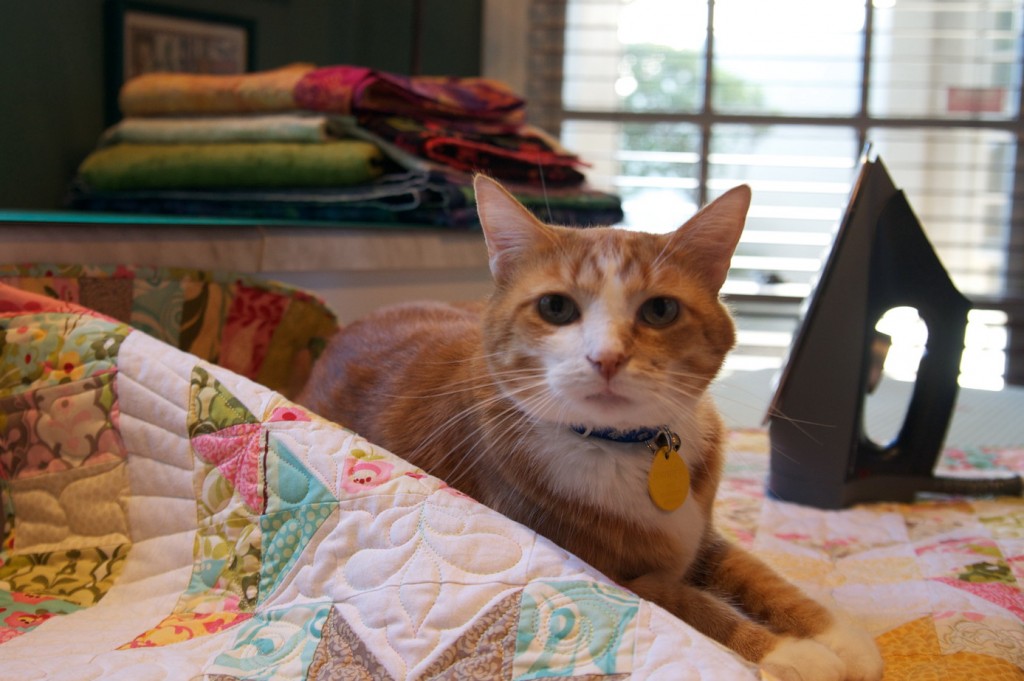 I'm so happy to share this all with YOU. Isn't that the way it is? When you have something exciting — you just can't wait to share! 🙂
UPDATE!
(Sunday evening)
Thank you to EVERYONE who has stopped by to read the blog, leave a comment, and visit my new website. I'm overflowing with heart-felt gratitude for all the kind words of support and good wishes! I want to thank you all for your understanding and patience, too, in regards to some of the little "glitches" we've encountered in getting the website launched and running properly last Friday. The techno world of cyberspace certainly has its share of challenges! As for signing up to "Follow" my blog, hopefully that will be up and running in a day or two — so hang in there and do check back again please.  
(I want to give a great big shout-out to my fabulous web guy, Michael Dowden, who is responsible for the totally awesome layout of the website. Thank you, Michael!)