The brand new, Simpli-EZ Jelly Roll Ruler is here!
The Fed-Ex man was a welcome sight at my door this morning, because he delivered the first box of Simpli-EZ Jelly Roll Rulers to me!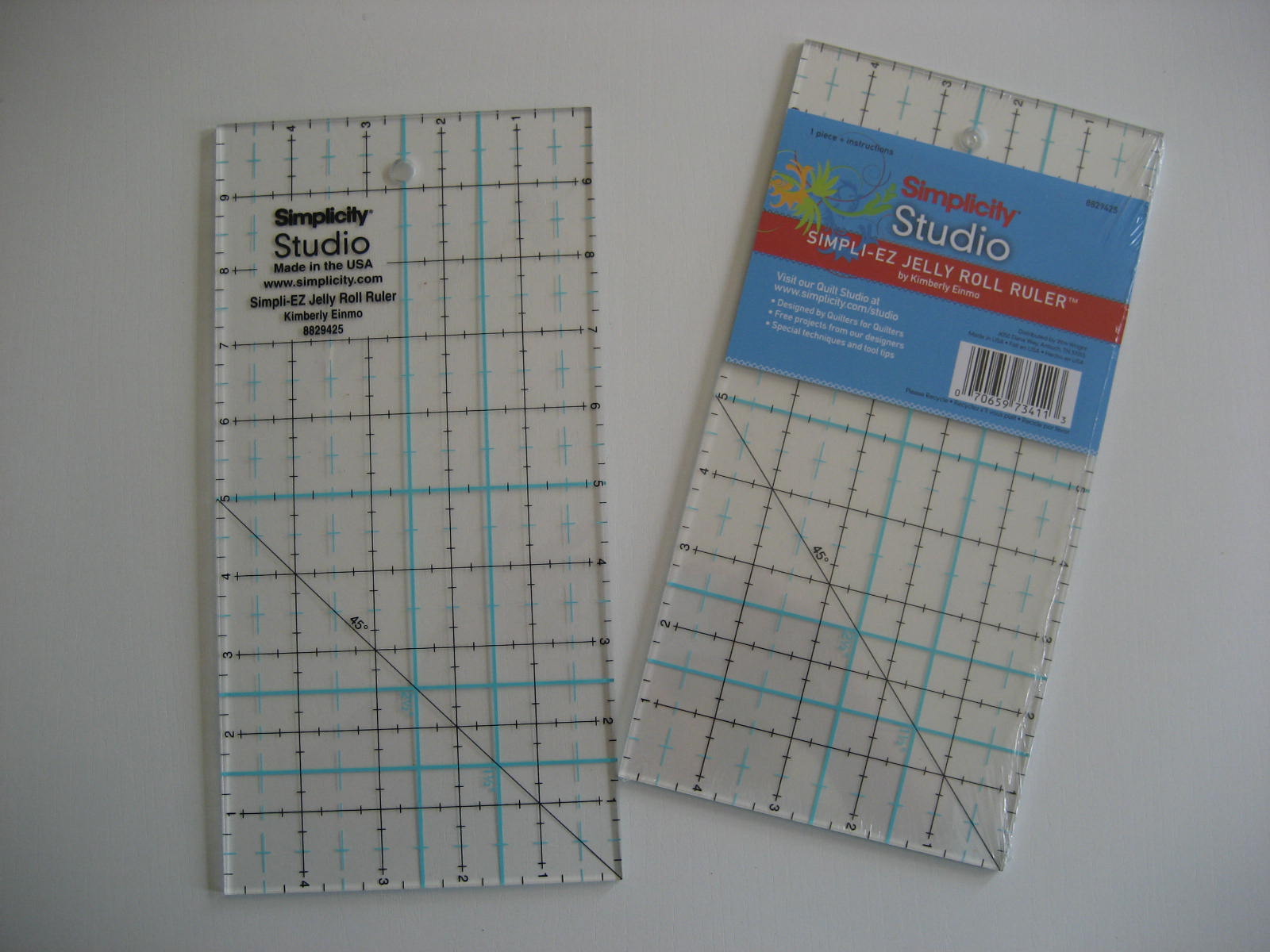 Introducing a new ruler I designed exclusively to cut jelly roll and honey bun strips, and all those fabulous precut fabric bundles!
When I began working on the quilts for Book #2, I realized that with a few exceptions, I was cutting the same basic sizes and shapes over and over. Tons of 2½" squares. Hundreds of 2½" x 4½" rectangles. Countless 5" squares and 5" x 10" rectangles. Half-square triangles from charm packs. With my rotary cutter in one hand, I kept reaching with my other hand for two or three different standard size rulers to cut these units, depending on the type and size of units I needed to cut.
Of course you can use any good ruler to cut these simple shapes. But I began to think it might be nice to use a ruler designed specifically to make it easy to see and cut the most basic of shapes from precut strips and squares quickly and accurately. I quickly realized I rarely cut any units with measurements other than whole, half, and quarter sizes to make these quilts. Eighth inch measurements were scarcely needed!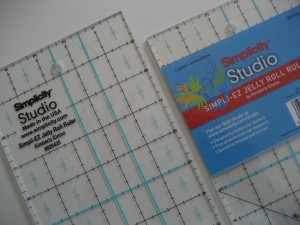 As with the other rulers I have invented, I designed this new ruler with two colors of ink to "highlight" the fabric, which makes it easier to see and more accurate to cut. I eliminated all the eighth inch markings, which makes the ruler clean and uncluttered so it is faster to see at a glance the lines to measure and cut your units. After extensive testing and several prototypes, I unveiled the brand new, one-of-a-kind, Simply EZ Jelly Roll Ruler to go hand-in-hand with my next book. It is designed it to work perfectly with all precut fabric bundles and it makes cutting fast and fun. It even works for left-handed quilters, too!
In a nutshell, here's why I know you'll love this ruler:
·      It works perfectly with Jelly Rolls, Honey Buns, Charm Squares, Layer Cakes and Turnovers.
·      It allows you to make cuts fast and accurately. I designed it so you can cut basic units such as squares, rectangles and triangles from 1½" and 2½" strips, and 5" and 10" squares!
·      The ruler has two-colors which makes the markings easy-to-see and easy-to-use. The mint green "highlight" lines denote the most commonly used sizes from precut fabric strips and squares.
·      There are no 1/8" lines on the ruler; only ¼", ½" and whole inch markings make viewing clear and uncluttered.
·      It's just plain fun to use!
A give-away!
So to celebrate the arrival of my newest ruler, I'll send one to the person who leaves me a comment telling me why they really want a Simpli-EZ Jelly Roll Ruler and how they plan to use it.
I'll choose the winner on Sunday evening, June 7th. Extra points and consideration for a mention on your blog – let me know how you heard about the giveaway. Good luck!