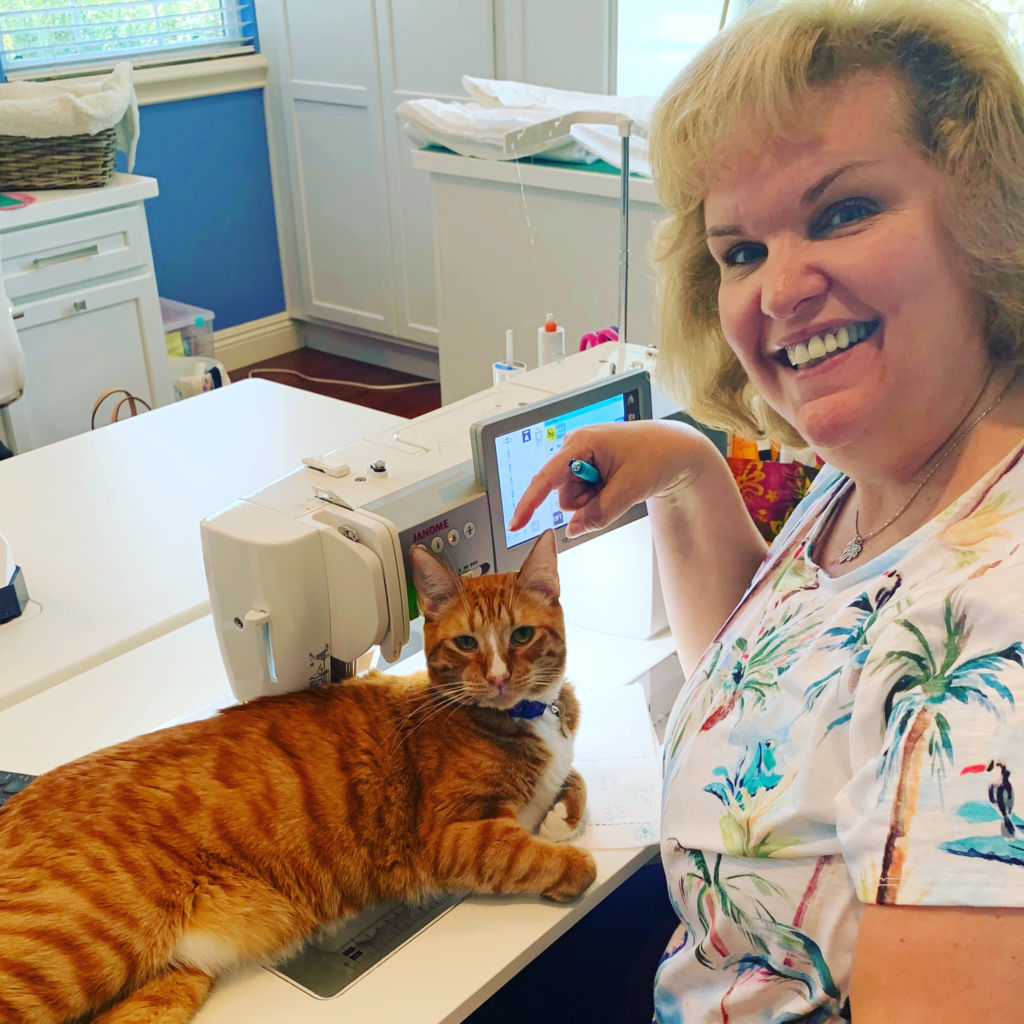 This is so cool, I just had to share. I've been blessed with honors and wonderful things which have happened to me throughout the years. But this most recent event might be one of the coolest things yet! 
Cheeto and I have been made into a cartoon!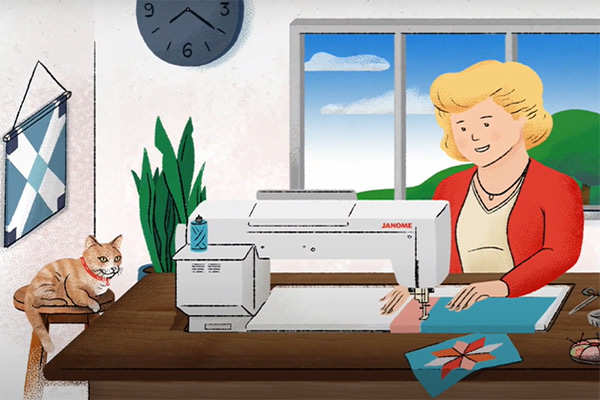 Yep…the good folks at Janome made a cute little cartoon for their digital and social media presence and they modeled the character after yours truly and Janome Cat, Cheeto! 
Granted, the clip is only a quick fifteen-second video, but I think this could really catch on, don't you? I can just envision "Cartoon Kim and Cheeto" making masks by the thousands, or solving mysteries and adventures with the fabulous M7 machine. The possibilities are endless, right? (wink….) 
I think this is just super cool. And I'm grinning from ear to ear.
Thanks, Janome.