The 2022 BOM Blitz II quilt-along has begun!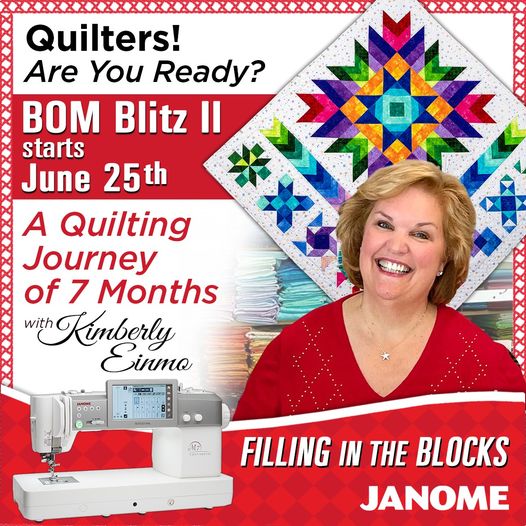 This is a FREE program and if you follow along, you'll have the quilt top finished by early December! I hope you'll join me on this fun-filled, skill building journey. It's absolutely not too late to join, and you can work in the comfort of your own sewing space — at your own pace — while I walk you through construction process, step by step!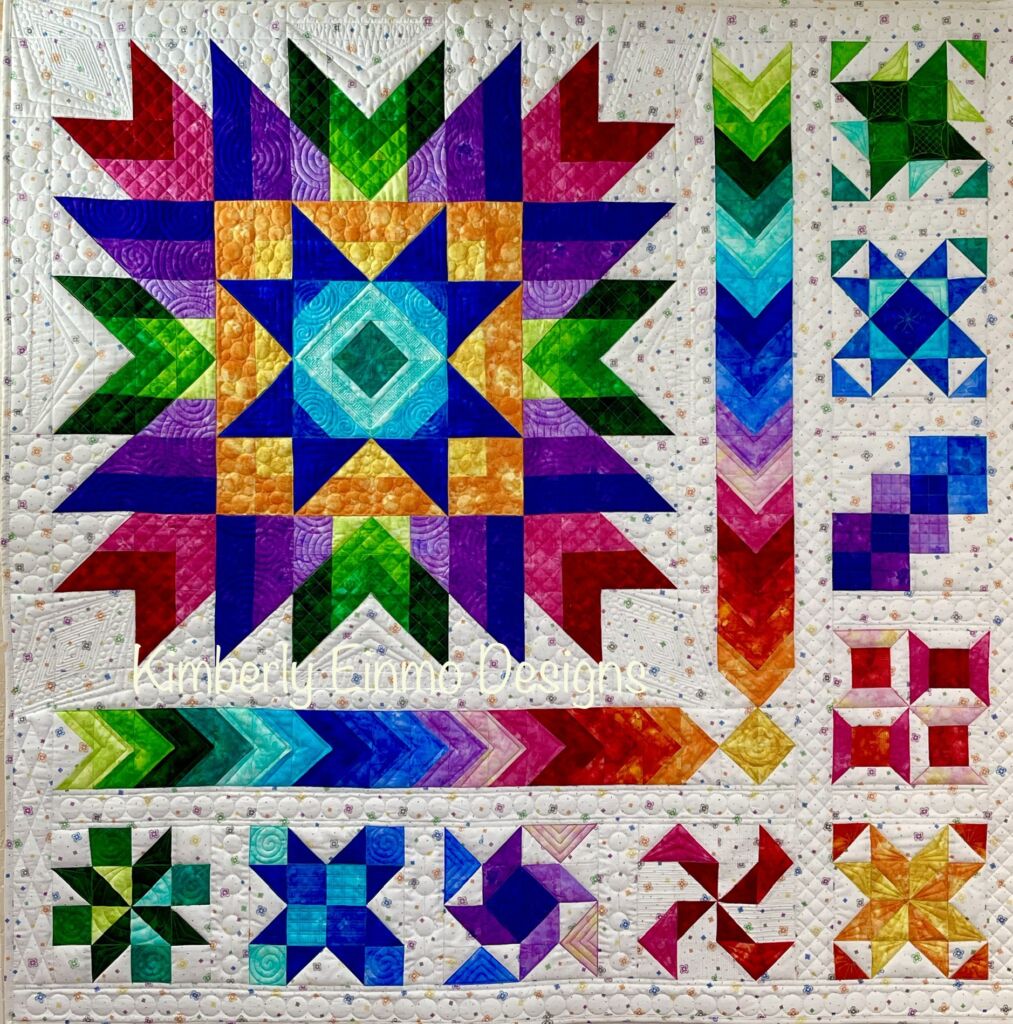 What you'll need:
The supplies you need are simple. You'll need 3 yards of one background fabric (includes the binding), one Jelly Roll with 40 – 2.5″ strips with at least two strips of every color (so 20 different colors) plus 3.5 yards of backing fabric. I recommend checking with your local Janome dealer to see if they might still have some of the kits in stock. 
You'll also need my signature rulers, the Precision Flying Geese & HST Ruler, the Precision Precuts Ruler, and the Precision Jelly Roll Ruler. (At a minimum, you'll need the Precision Flying Geese & HST Ruler!). You can order them by CLICKING HERE.
And finally, you'll need the link to access the videos and handouts by CLICKING HERE.
We're going to have a great time. The videos will be posted once a month through December, 2022. We're going to have such fun; Mr. Kim will be there and Cheeto, too! Make plans to join us on this BOM journey!