I received a package the other day that literally had me in tears within seconds of opening it. 
I have a wonderful friend named Judy. We've known each other since our time at Ramstein Air Base in Germany, more than 15 years ago. Judy is a fabulous quilter. She's amazingly talented, so much fun to be around, and I love calling her my friend! Judy and I share a love of quilting, Mini Coopers, and cabins and cottages. We've kept in touch over the years and for the past several years she has come to Quilt Festival in Houston and taken a class or two with me. She always sits up front where we can chat and visit throughout the day.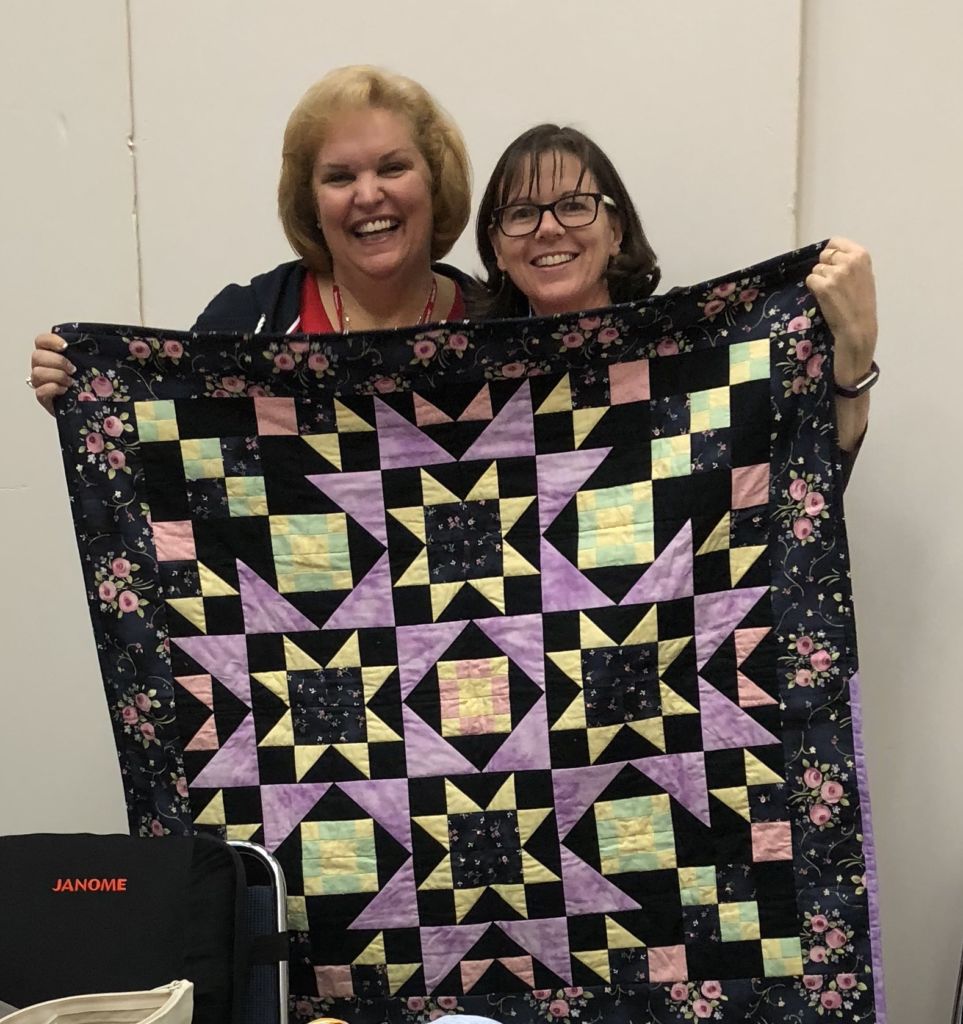 A few years ago, her sweet Mom came to Houston to spend time with her. She was going to spend the day waiting out in the hallway or in the vending area while Judy was in class, but I invited her to come sit up front near the table where Kent sits so she could spend time with her daughter and knit while class was in session. I loved getting to know her and Mr. Kim enjoyed chatting with her, too! She came to Houston again last year, took her seat up by the table and spent the day knitting while spending time with her daughter. She always had the sweetest smile and I enjoyed admiring her knitting projects. It was a joy to get to know her. 
Earlier this year, she became ill. Unfortunately, the cancer took it's toll quickly. I was very sad to learn she passed away just a few months after her diagnosis. Judy was so close to her Mom and it has not been an easy road to walk without her.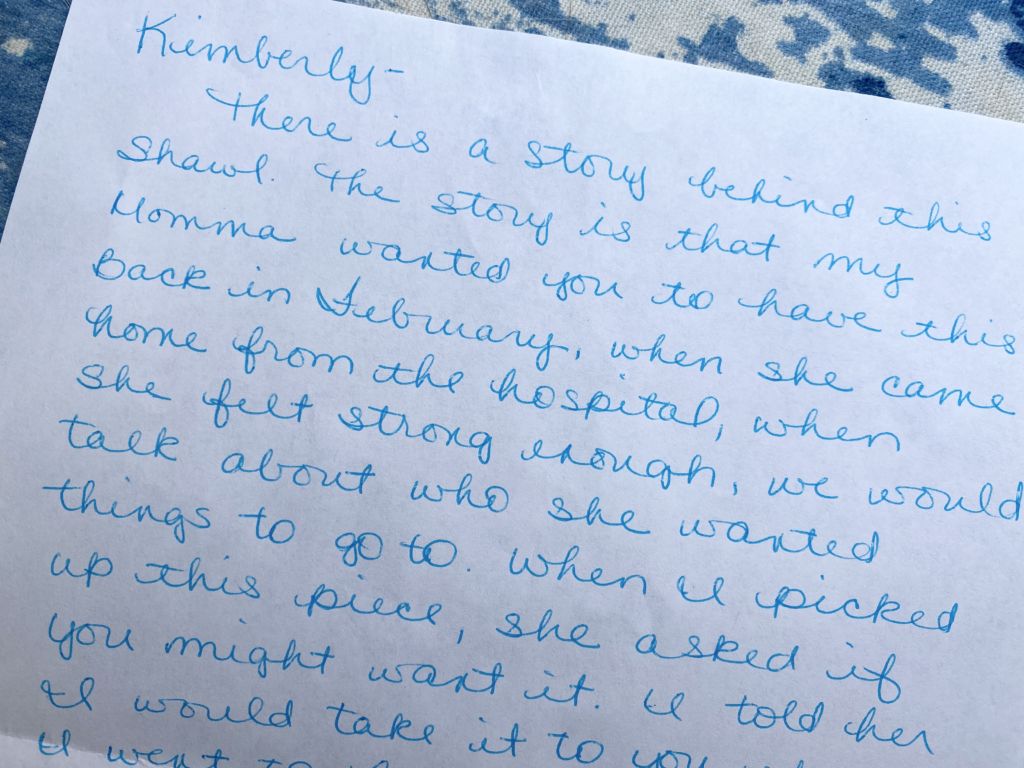 Fast forward to the package which arrived a few days ago. Judy had sent me a message saying she was sending something but I thought it must be quilt related or a gadget, or magazine article. I was not expecting the treasure inside the package she sent.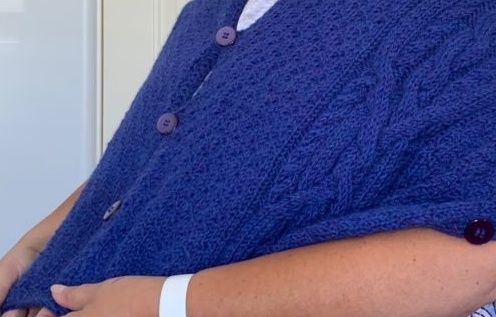 It was a gorgeous blue, hand knit shawl, from Judy's sweet Momma. Judy wrote to say her Mom especially wanted me to have it. She knew I love blue.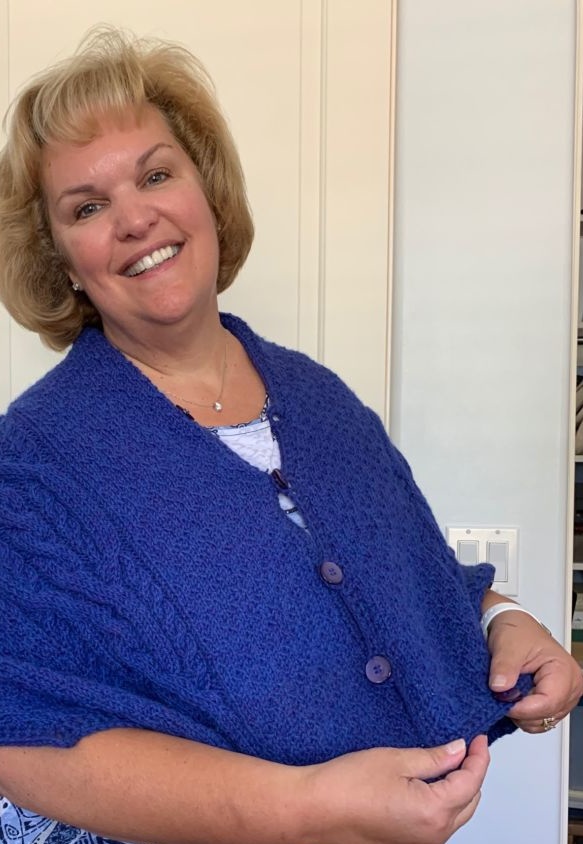 I can't even hold the gorgeous wrap without tears forming. But they are tears of sweet memories, smiles, and joyful times. Tears of gratitude that I had the opportunity to know such a generous and kindhearted lady. And honored she would choose me to have something she made with her own hands. 
Handmade gifts and hand written notes mean so much, don't you agree? I'm blessed by this loveliest remembrance of such a lovely lady. And grateful to my sweet friend, Judy, for carrying out her Momma's wishes.