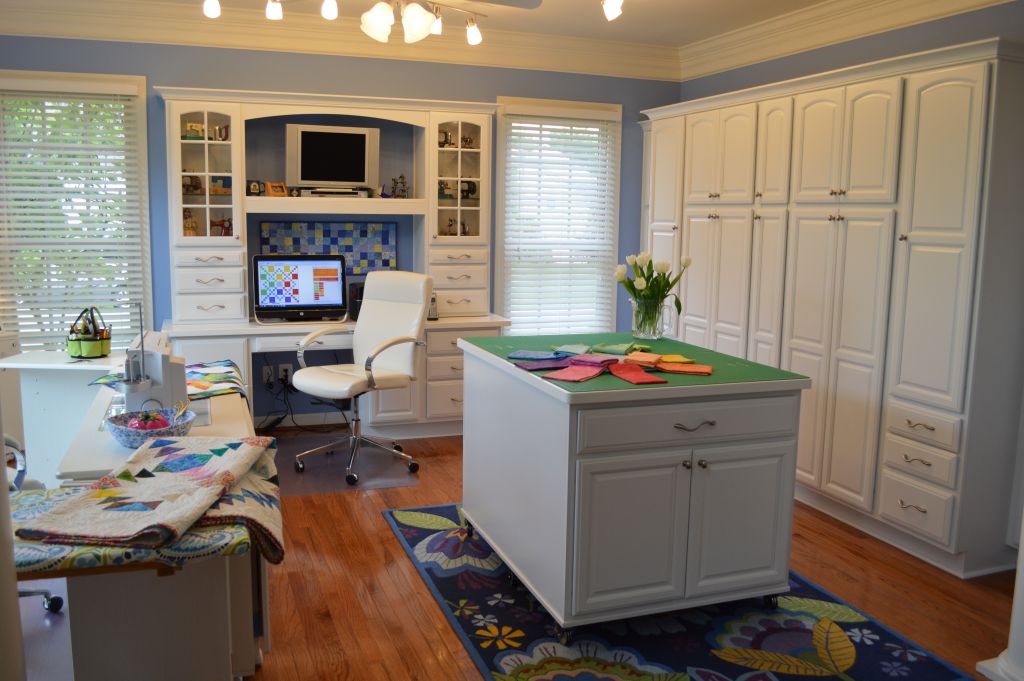 Many of you know of or have seen pictures of my previous studio in our Virginia home. It was a lovely, cheerful space with traditional-style, white cabinetry in the front room of our house. I enjoyed designing every inch of space in that light-filled room from top to bottom. We bought our colonial home in June 2012, and the entire transformation process of the studio was complete in a relatively short period of time. I had walked into the kitchen cabinetry department at our local Lowe's, asked if any of the designers were sewists (why yes, there was one) and the rest they say, is history.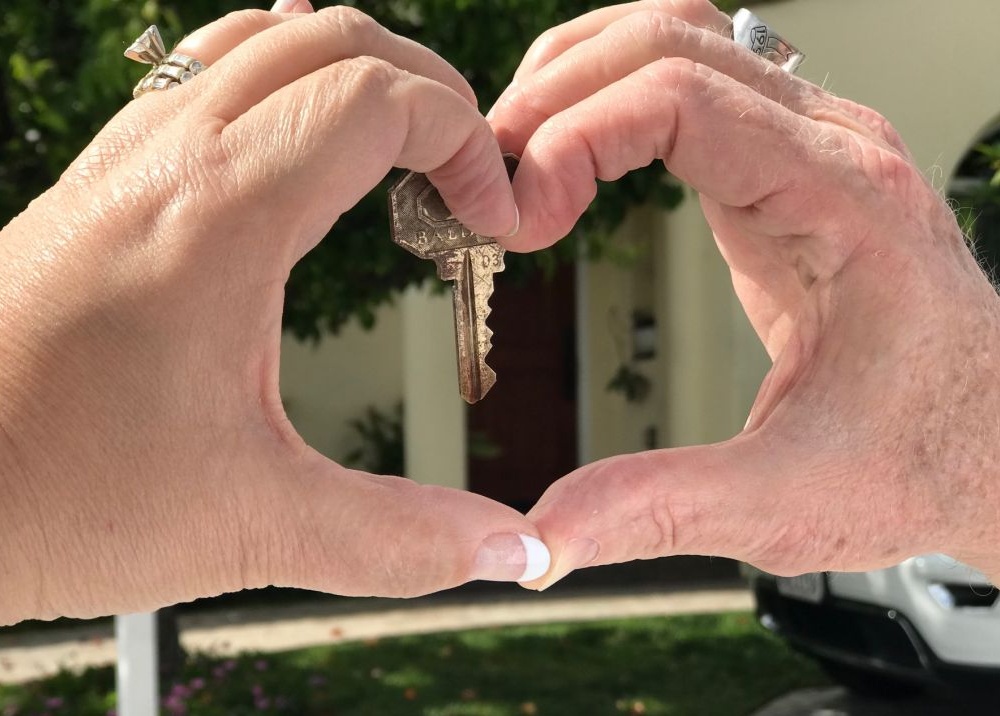 We began the process of moving from the mid-Atlantic coast to the west coast in early October, 2017. Let me just say our transition dragged on for more than six months while we tried to sell our home in Virginia. It took a lot of waiting, angst and finally we had to hire a new realtor but we successfully sold the home in March of this year and bought another home here in the South Bay area of Los Angeles in early April. All the waiting, separations, dramatic downsizing and living without most of our possessions for seven months finally seemed worth it. We closed on our new home and I got right down to business to get my new studio designed, ordered and completed.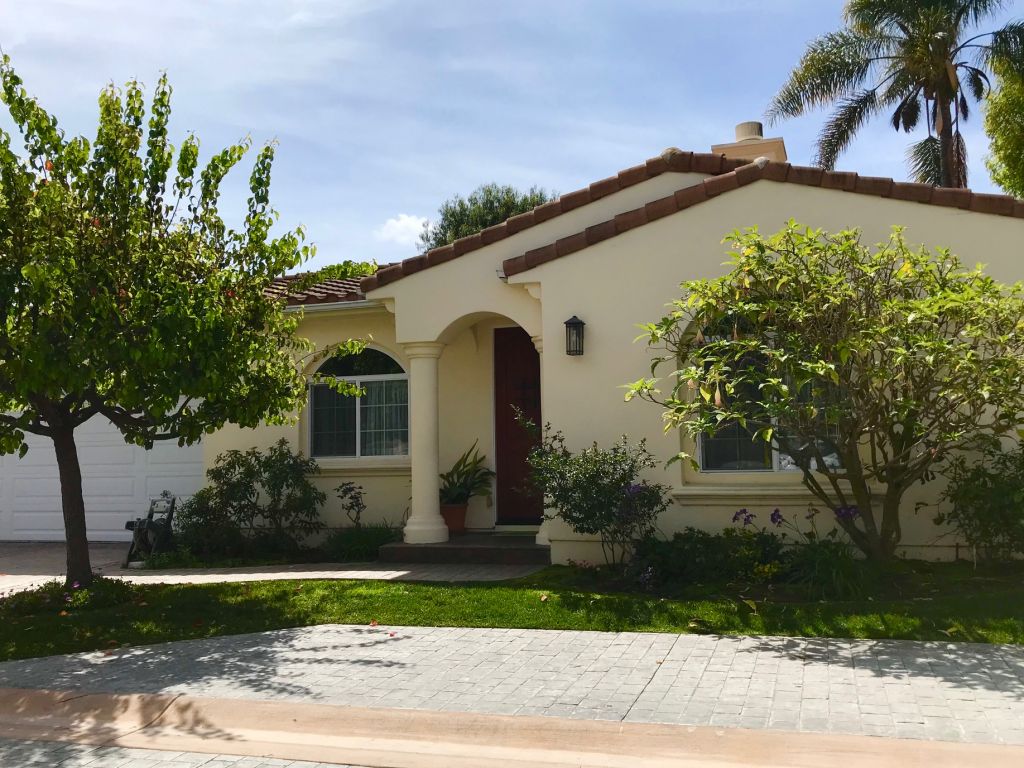 The entire process for my Virginia studio — from designing, ordering, electrical work, flooring, painting, and installation — went smoothly and everything came together without a hitch. As for my new studio? Not so much. Let me just say the process has been fraught with hitches.
I've been relatively silent on social media about this process because quite honestly, it has been one round of frustrations after another. I don't like to gripe and complain on a public forum, so I've kept rather quiet about it while trying to deal with the many things which have not gone according to plan. With the studio now in the final stages of being completed, I felt it was time to share my experiences and some of the lessons I've learned along the way. 
The design process
Week 1 (after closing on our house).
Since my first experience with Lowe's in Virginia went so well, I went to Lowe's here in South Bay. I met a charming young designer in the kitchen cabinetry department who assured me that while he had no experience with sewing, would look at pictures of my previous studio and work with me to design the studio of my dreams. Great, I thought! I made an appointment with him and when I arrived a couple of days later at the appointment time, he was not in the store.
This should have been my first red flag.
Being the eternal optimist I sent him an email, made another appointment and went back on another day, three days later. This time, he was with another customer and while I perused the aisles of the store for over an hour, his meeting with the other customer lingered on and on. I finally made yet another appointment with him for the following week. I was annoyed he had missed two appointments with me but I wanted to give him the benefit of the doubt.
Week 2.
The next week I arrived and we met for our appointment. I showed him dozens of photos of my first studio on my iPad. We talked about all the things I needed and hoped to have in my new studio.  I asked him to make thorough lists. Then I paid the "measuring fee" and set an appointment for him to come to our home to take the measurements.
Week 3.
The measuring appointment happened as planned. While here at the house he told me he would put together a design for me with approximate costs by the end of the week. I waited through the weekend and finally texted him the following Monday to see if he had finished the design. He replied he was working on it and would get back to me within a day or two.
Week 4.
I heard nothing more from him through week 3 and at this point I admit my patience was wearing thin. Precious time was passing and I was no closer to creating a quilting studio than I was at week 1. I had my budget, my ideas, my freshly painted room all ready to go. I was ready to move forward. After repeated texts, emails and phone calls which were now not being returned, I finally called his supervisor to ask when I would see some plans for my studio. The supervisor apologized but it would be another three days before I would finally hear from the designer and see the set of plans.
Week 5.
On the following Monday evening, I finally received the plans which were poorly conceived and didn't feature many of the elements I had asked to be incorporated. Other than the fact the cabinets were white, he hadn't even selected the company I had chosen! The design was boring, truly not functional for my purposes and felt uninspired. There was no workable desk and space for my laptop and monitor; it looked like a kitchen sans sink and had a back splash in the desk area! Seriously? But even more than this, the cost was more than $6,000 over the budget I had given him. I was upset! I had waited for five weeks. Five weeks I could have been waiting while actual cabinets were being constructed. FIVE. WEEKS. Yet here I was with an uninspired design, over budget, and a designer in whom I had clearly lost confidence. He didn't bother to follow-up with an email or phone call to see if I had any questions (I had many), concerns (I had more than many) or if I wanted to make changes (you bet I did!)
I decided to search for another company and another designer.
Week 6.
I thought perhaps I should try some of the local kitchen and bath company showrooms in the area. Unfortunately, those turned out to be a bust. The first place I stopped at the designer asked my budget and quickly dismissed me with a wave of her hand saying she "didn't take small jobs." The second kitchen/bath company I visited the designer looked at me as if I had two heads when I explained I wanted to build a quilting studio. He asked if the room already had plumbing in the walls (no, I didn't need plumbing.) Then he asked me where the sink would be located (sheesh, seriously?) I asked him if he'd ever designed a room other than a kitchen or bathroom. He looked at me quizzically and said, "No. Why would anyone want to build a room for sewing anyway?" I thanked him, turned on my heel and quickly walked out. 
At this point I was very frustrated. But my sweet husband suggested over a lunch date I stop at Home Depot on the way home. "After all," he said, "It can't hurt." 
So I stopped at Home Depot, walked into the kitchen cabinetry department and sat down at the desk of a lovely gal named Mouena. Within two hours she had a preliminary design mapped out based on my photos of the room, measurements, and ideas. I was thrilled! I paid the 'measuring fee' — which is a standard fee and process — and we made an appointment for someone to come out to the house to measure within two days. 
After the measurements had been taken, she finalized the design and we went over them together. She had incorporated all of my ideas and had suggested some great alternatives and ideas of her own. And best of all, she came in at $600 under my budget! We paid and ordered the cabinets on the spot! 
Week 7.
The cabinets were ordered at the start of week 7. I chose KraftMaid cabinetry for many reasons; cost, quality, value, and because I wanted to match the custom cutting island I had brought with me from Virginia. All the other cabinets in my studio had conveyed with the home but the new owners did not want my custom island and I couldn't bear to leave it behind. So we brought it with us to be incorporated into the new studio design. Once the cabinetry was ordered, it would take 8 weeks for them to be custom built and shipped from the Amish region of Pennsylvania to LA.
Next time: The Studio Part II.