My dear friend Hanne, from Norway, emailed me several days ago to ask if I was planning to post photos of my sewing studio since we moved to our new home. I think that's a terrific idea! Thanks for asking, Hanne.
I'll post photos of how the room looked before we bought the house, what it looked like during the minor "renovations" and finally, the end result.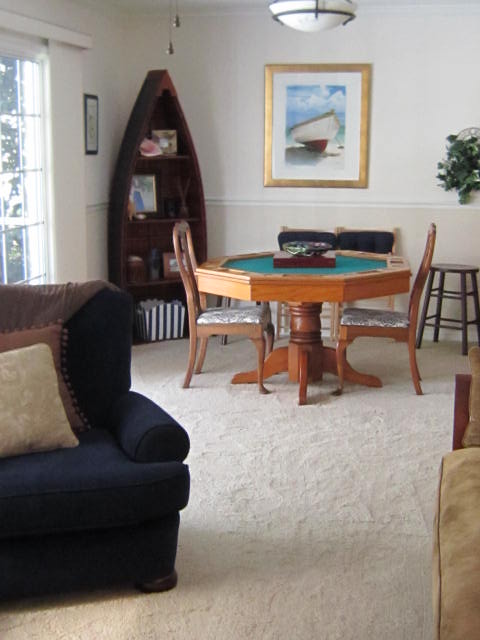 The previous owners used this room as an "in-law living room suite."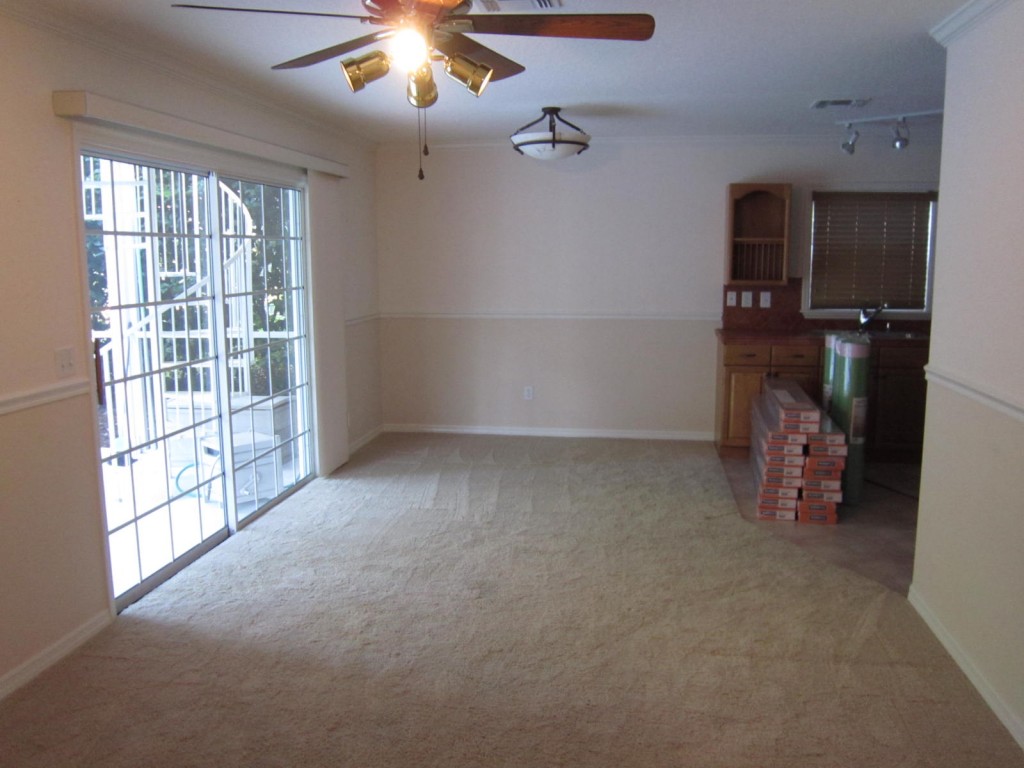 BEFORE (with carpet and beige walls)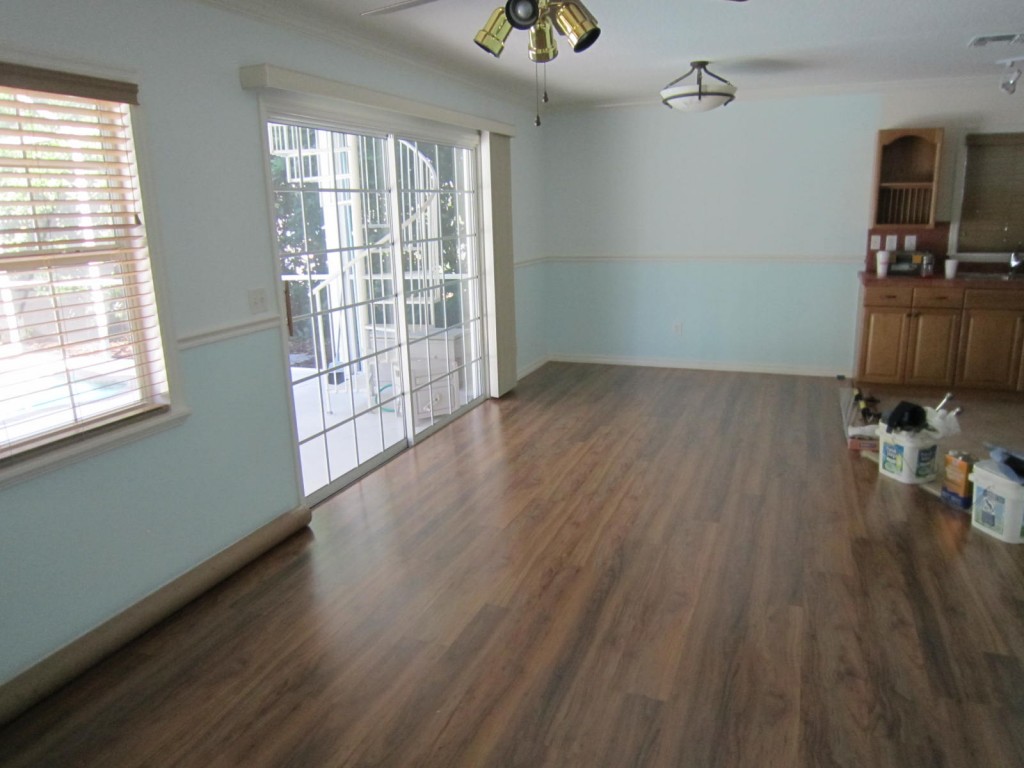 DURING (new two-toned paint and wood floors)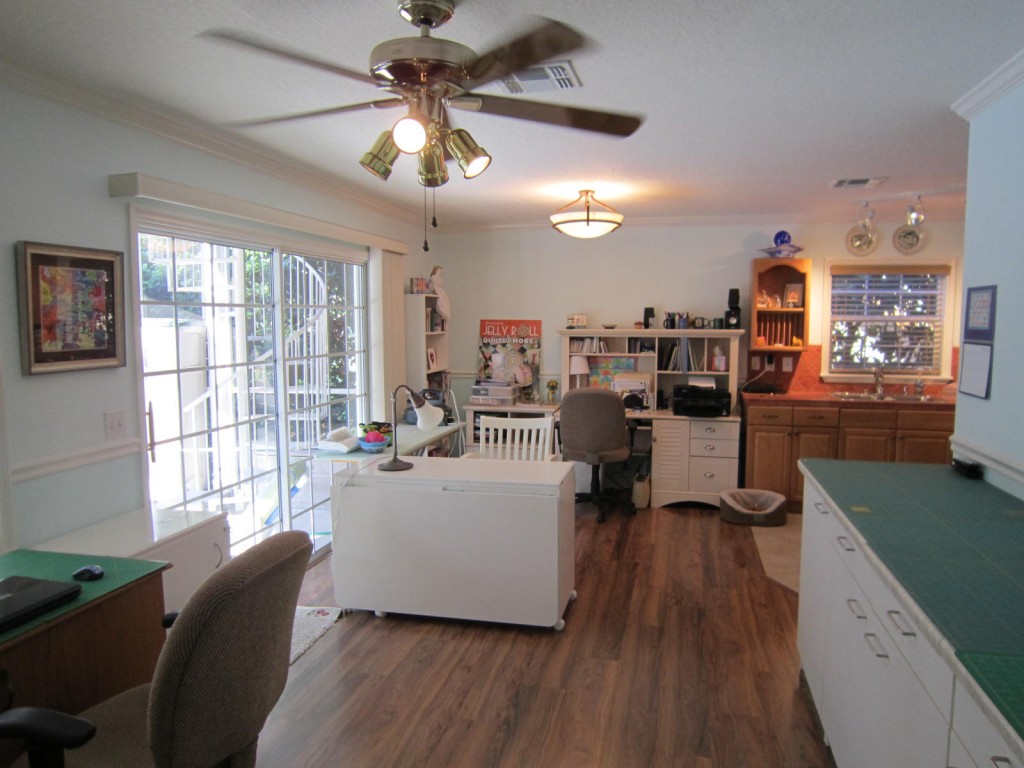 AFTER — MY SEWING STUDIO
I have two sewing machine cabinets with machines tucked inside,
my desk and workspace, and almost ten feet of cutting
counter space with lots of storage beneath.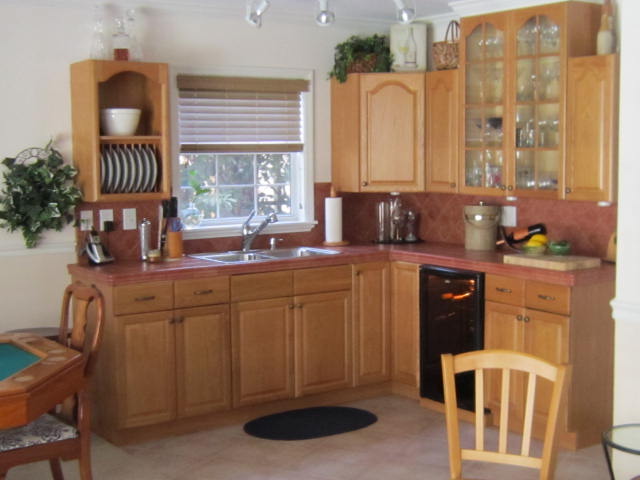 BEFORE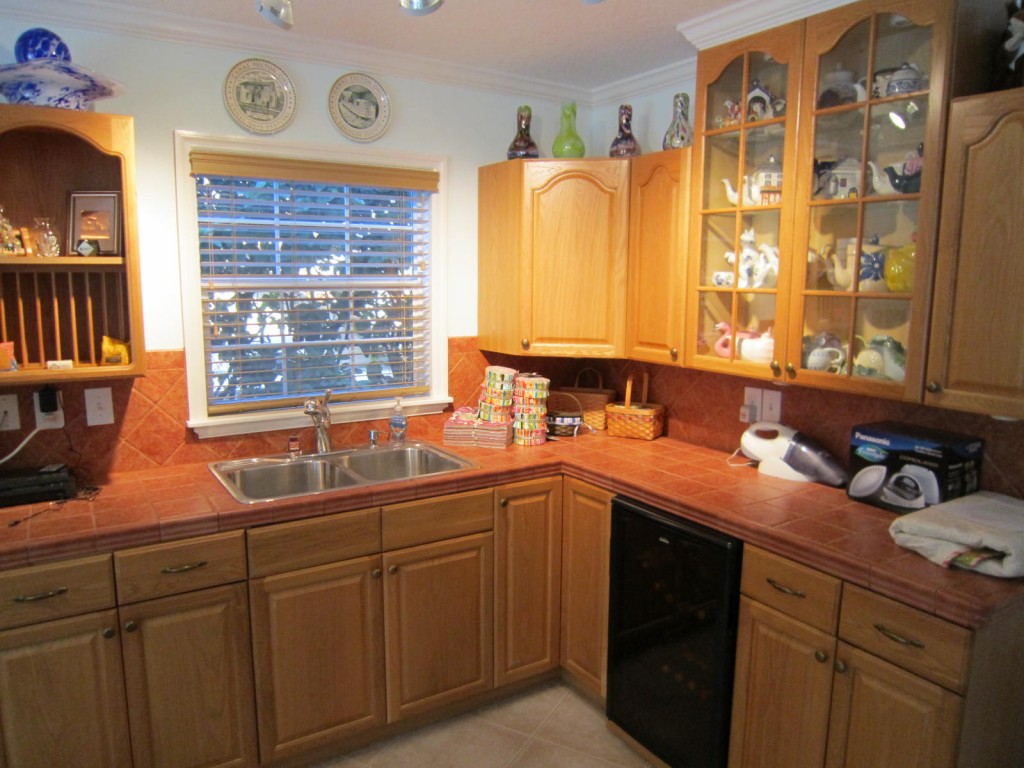 AFTER
I have some of my favorite things displayed in the kitchen area.
The cupboards hold lots of precut fabric bundles and the glass cabinets
display my favorite teapots from my collection. The sink and
counters come in so handy for working on a variety of projects.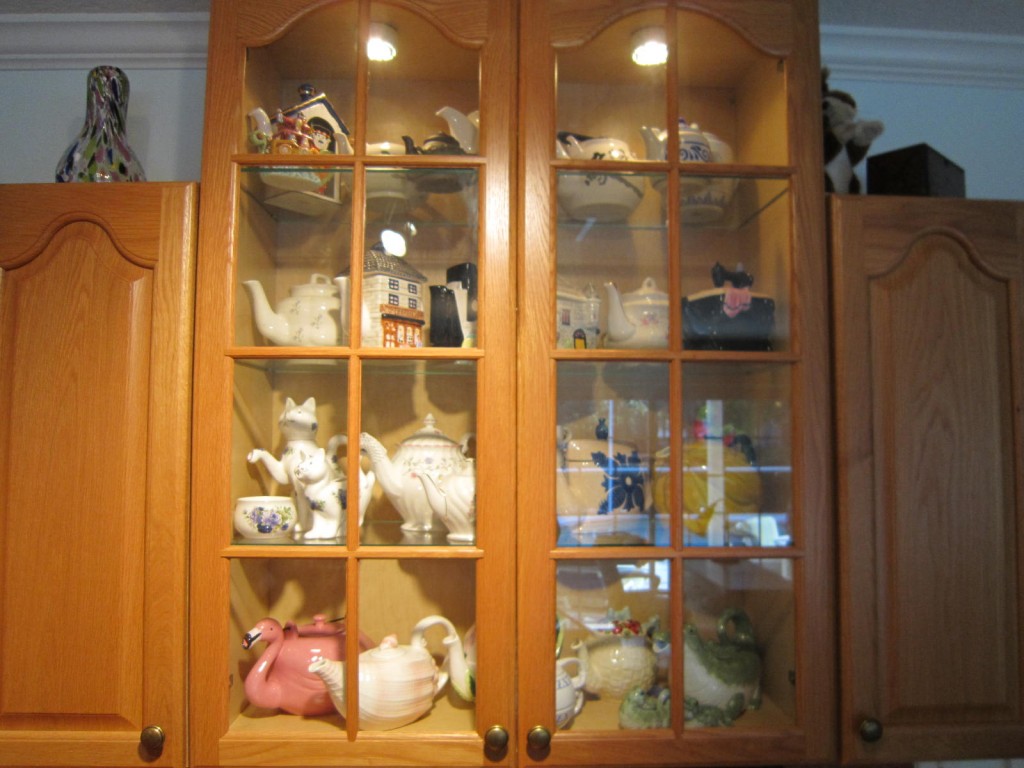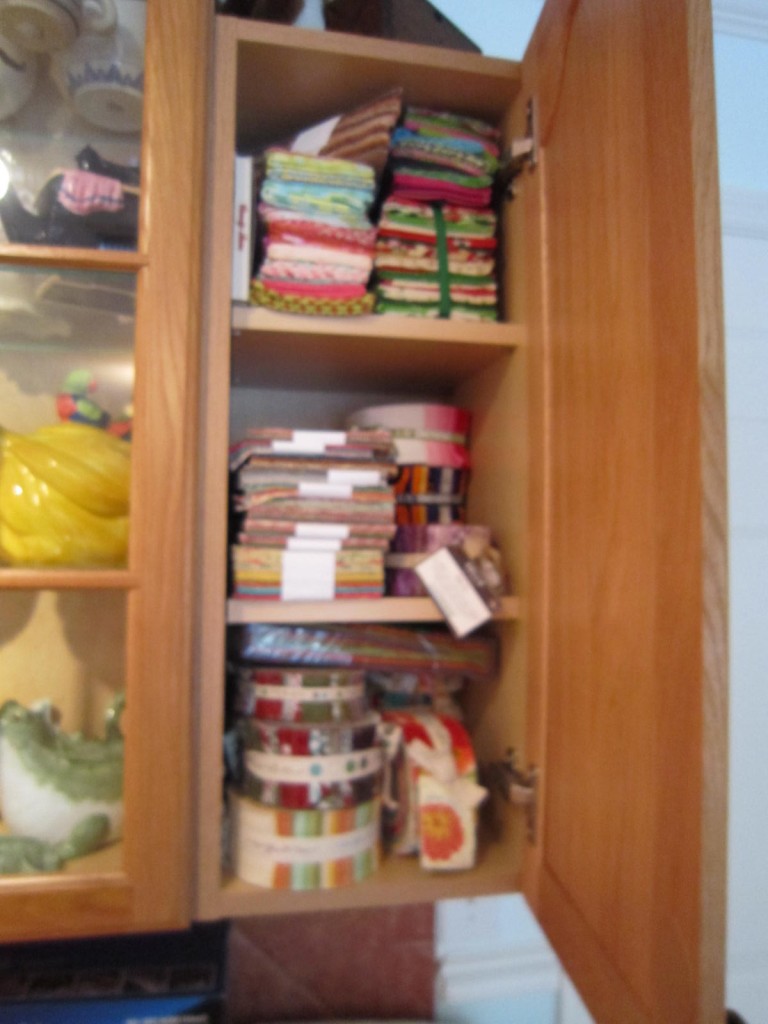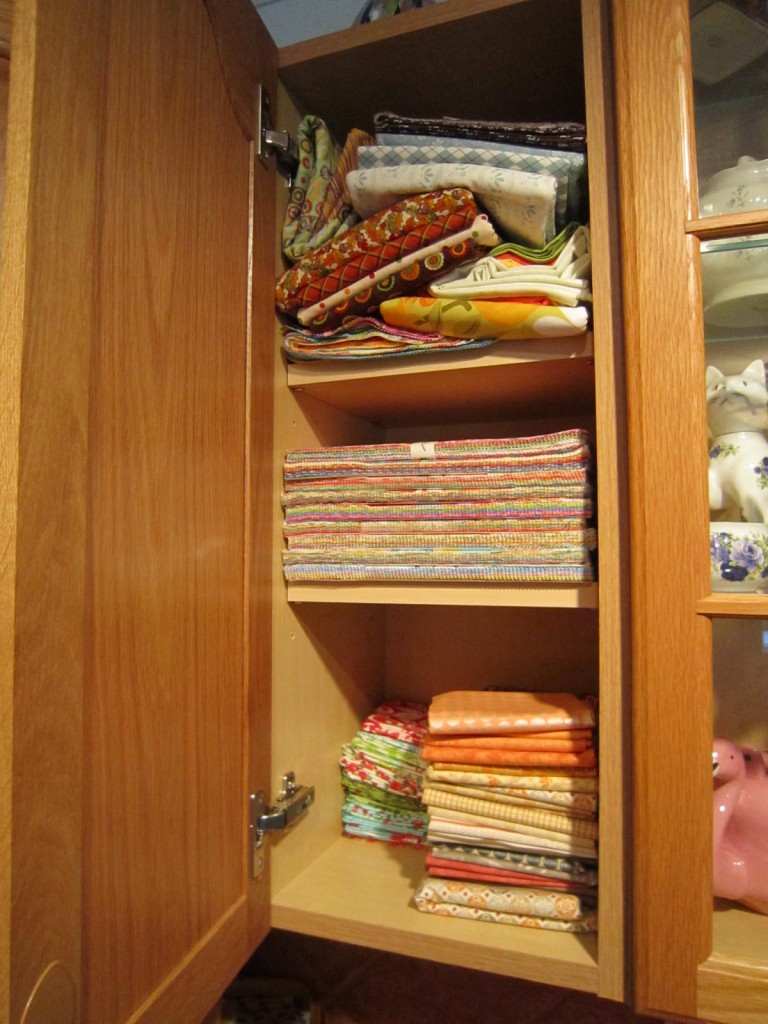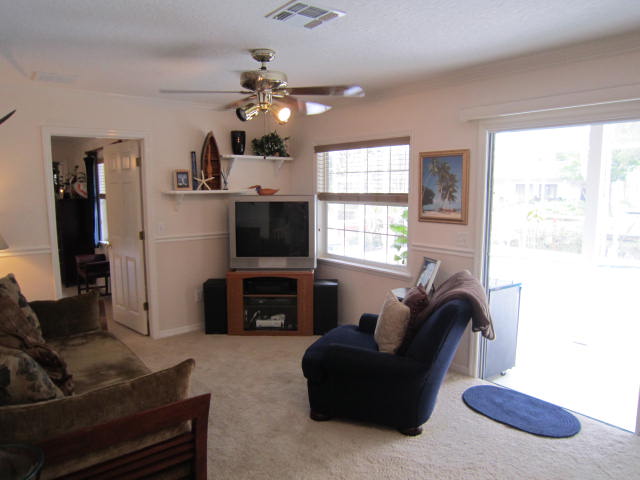 This is how the room looked before we purchased it. It was a lovely sitting area.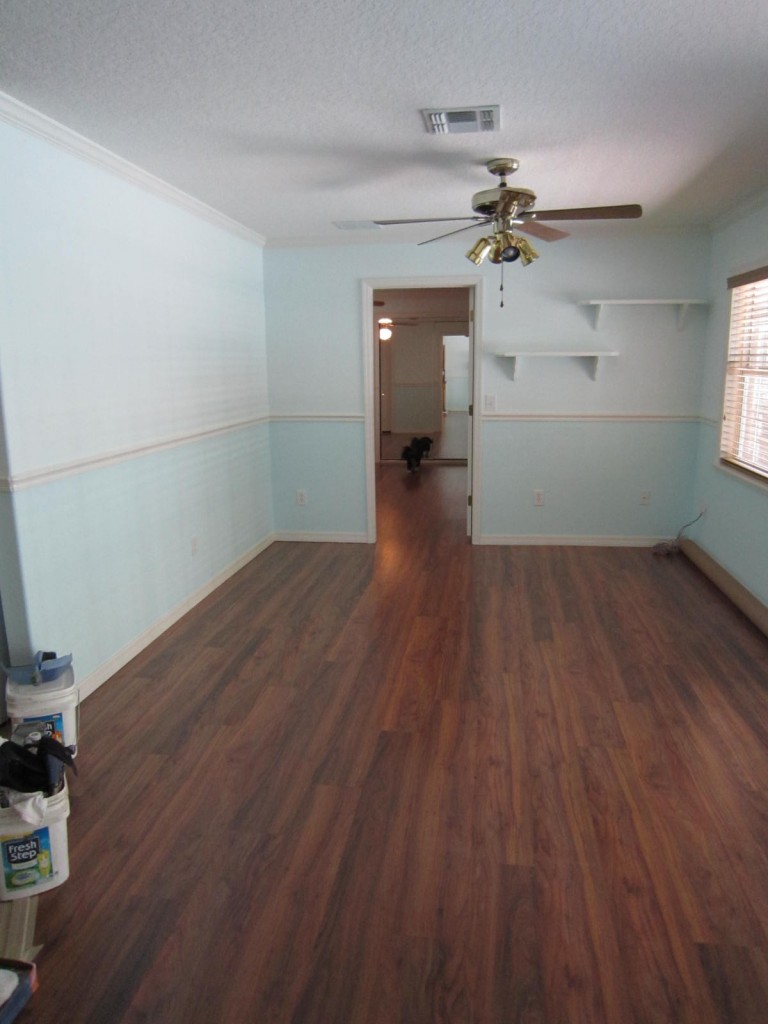 DURING. New wood floors, which lead into the guest suite, and freshly painted walls.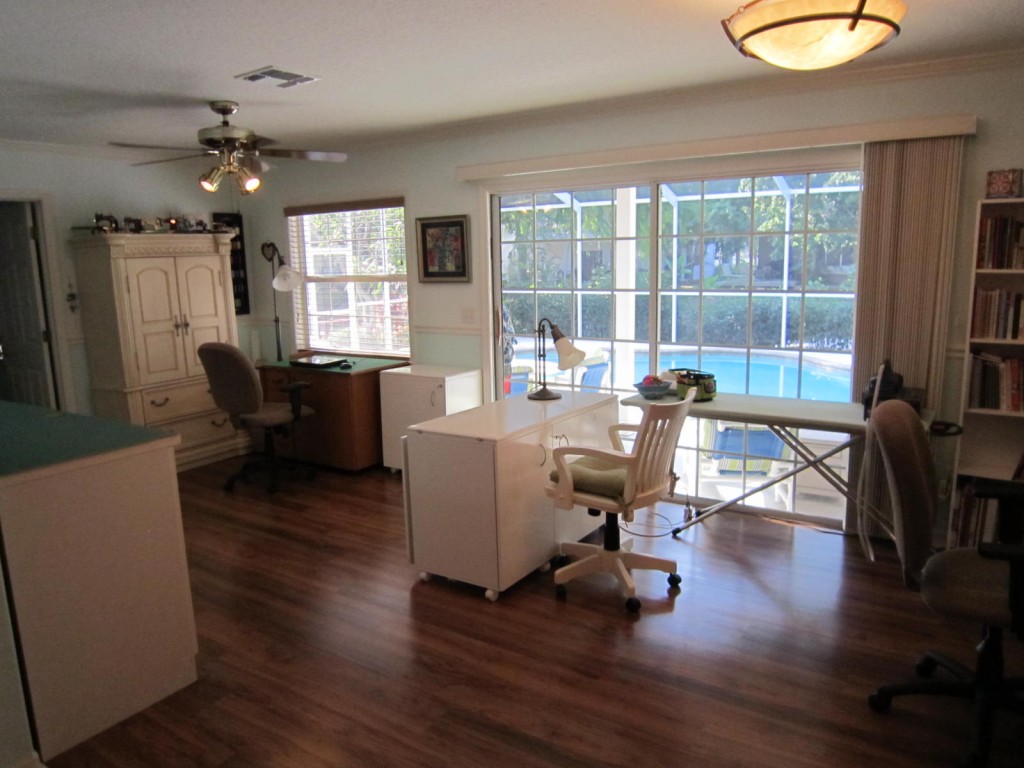 AFTER — I love how the room is light, bright, and looks out over the pool and canal.
The distressed white armoire in the left corner of the picture was a special "find" at a
local upscale consignment shop. My TV is inside, along with bolts of necessities,
such as stabilizers and fusibles in the drawers.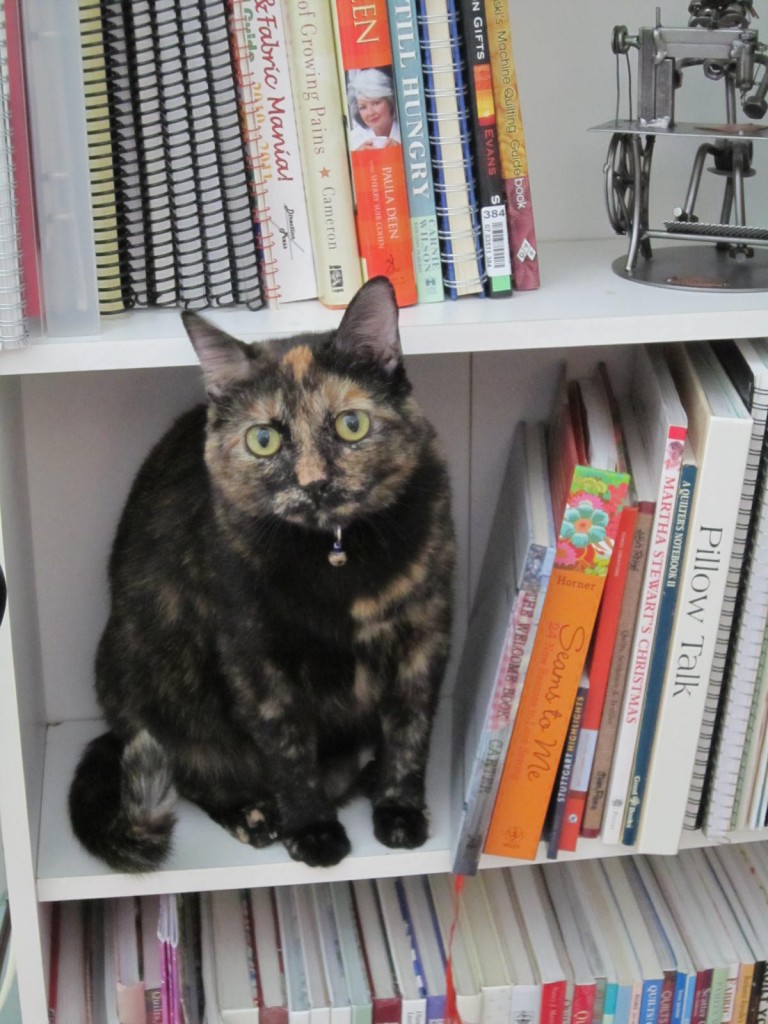 Miss Snickers has made this spot in the bookcase her own.
She loves to keep me company in the studio while I'm working.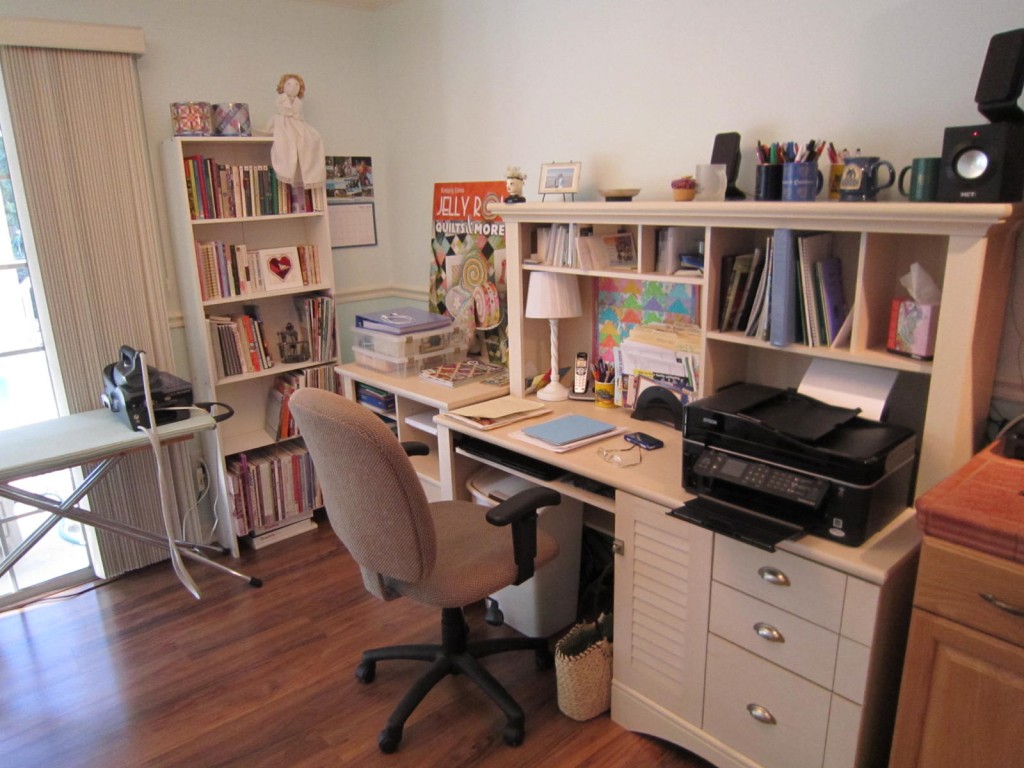 I call my desk my "inspiration station." It's where all the planning and designing happens before I stitch. But honestly? The whole studio is my happy space. I just love it here. 🙂 Where's my fabric stash? Well….I have my entire stash carefully sorted, folded, and stored in another room in the house. It worked out perfectly.
Thanks for dropping by for a tour of my studio today. If you'd like to share photos of your special sewing space, I'd love to see them. Leave a comment or send me an email with a link to where I can see the place where YOU create!