Many of you know I'm a dedicated and loyal user of Electric Quilt Software. I've been using it to design all my quilts since the very early 1990's when my first EQ purchase was version 3. I now use EQ8 — almost daily — and I simply couldn't begin to design my quilts without it!
In addition to EQ software, I have always relied heavily on Barbara Brackman's Encyclopedia of Pieced Quilt Patterns. But now there's a brand new, completely updated version of this magnificent, ultimate reference guide!
Introducing….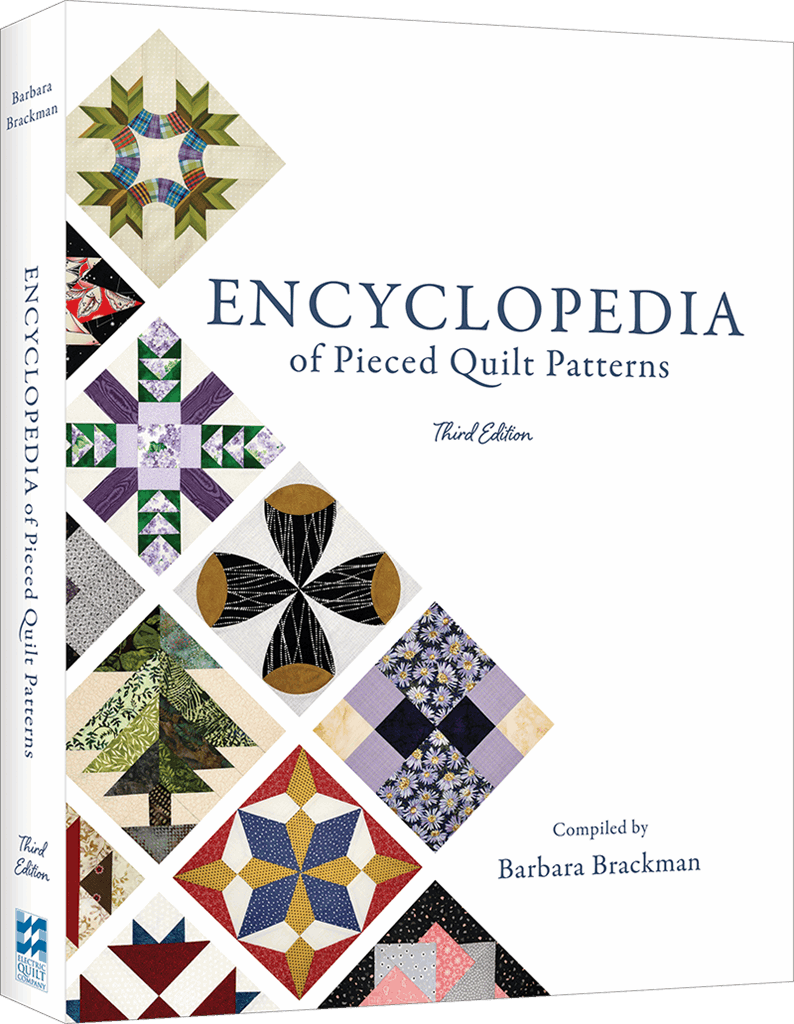 The Encyclopedia is a reference manual primarily on how to identify quilt blocks. In the intro to the book, Barbara explains she used 20th century magazines and articles, mainly between 1920 and 1950, and mostly from the midwest, for her research. Her goal was to put a name with each block and record when it was first published. This book is the result of all her hard work! It is organized like an encyclopedia and a great way to figure out the name of a block.
Even if you're not in search of a specific block, you'll find inspiration flipping through the 500+ pages of beautiful blocks in this book. Would you like a sneak peek at some of the pages? The good folks at Electric Quilt Co. have allowed me to share some of those pages with you right here: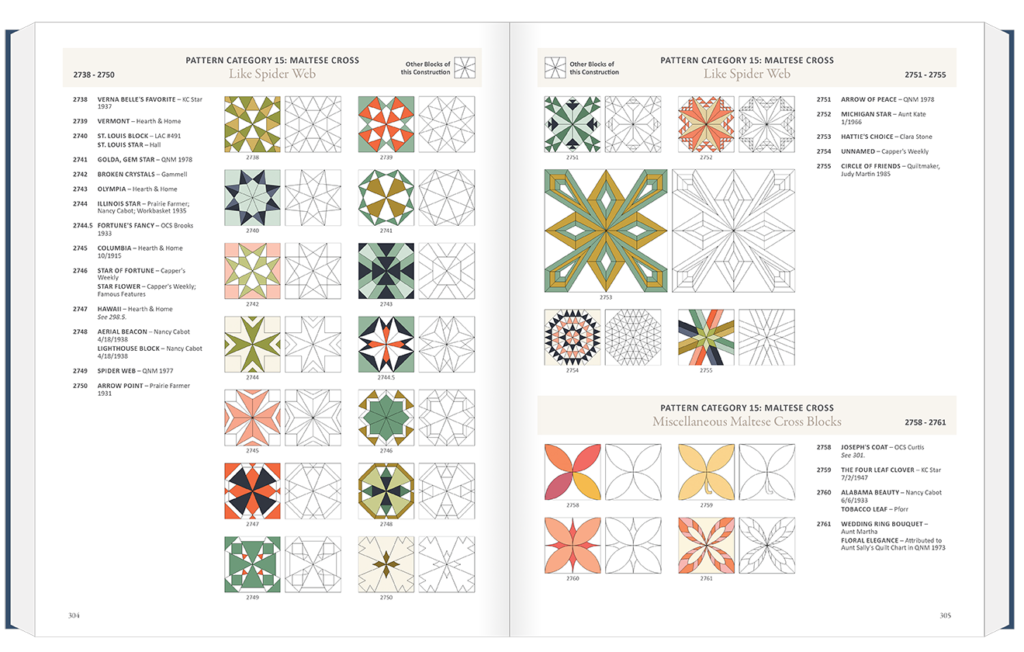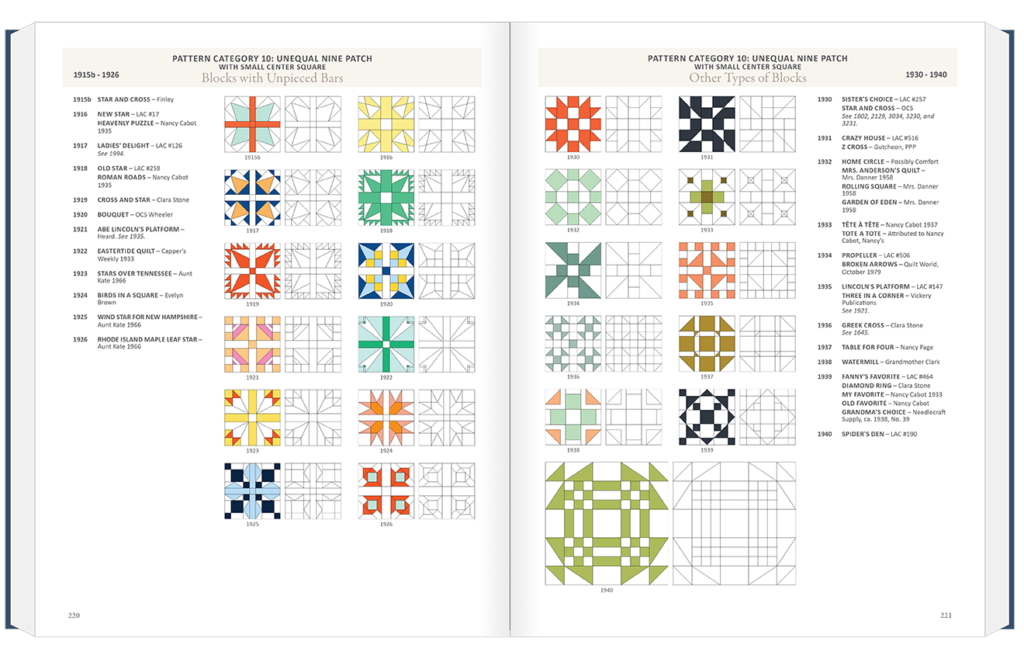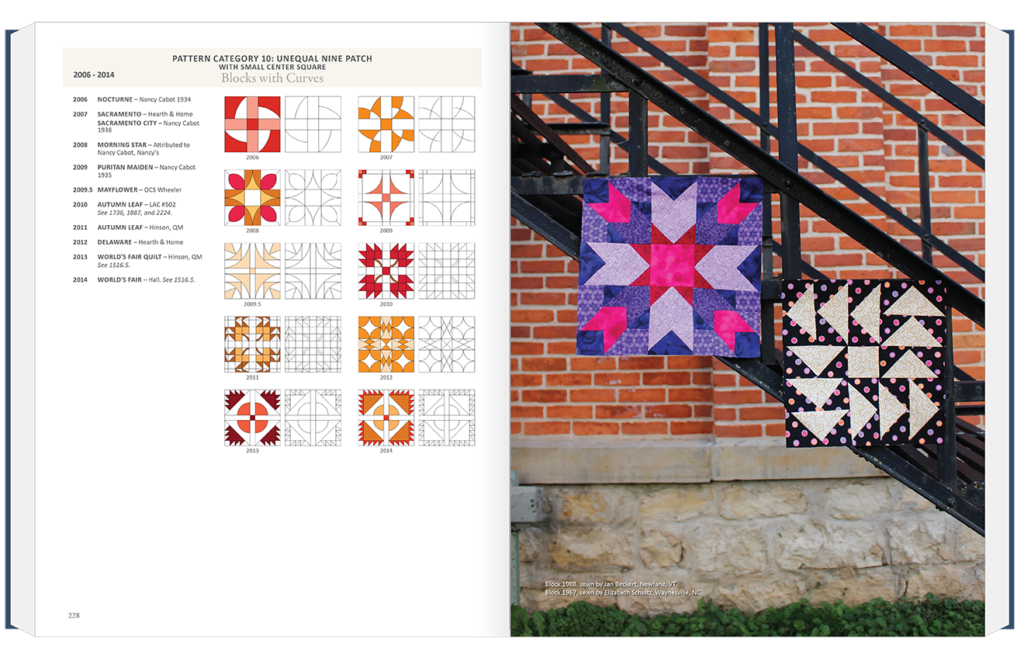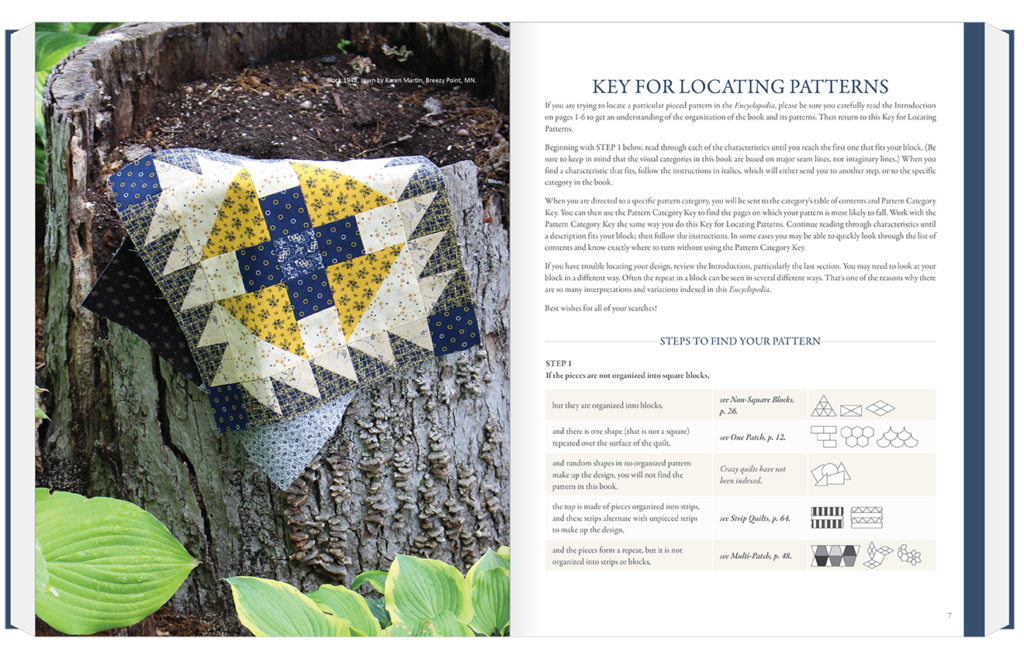 Here's what's new in this third edition: 161 new blocks have been added, plus there are now line drawings and sample color suggestions for each of the 4,000+ blocks! Plus, it's all in color! This is a wonderful upgrade from the previous editions, making those blocks even more eye-catching than ever.
How you can use it: Look up block designs by name, search by layout and construction information to find the name of the pattern in a historic quilt, or just browse the pages until you find the quilt block perfect for your next project! The line drawings make it easy to see how the historic block was constructed, so you can draft your own pattern. The color suggestions show you how the light, medium, and dark values were placed in the original publication. (If you don't want to draft the blocks yourself, be sure to check out BlockBase software — with a brand new version coming next spring — where the drafting, resizing and customization can be done for you!)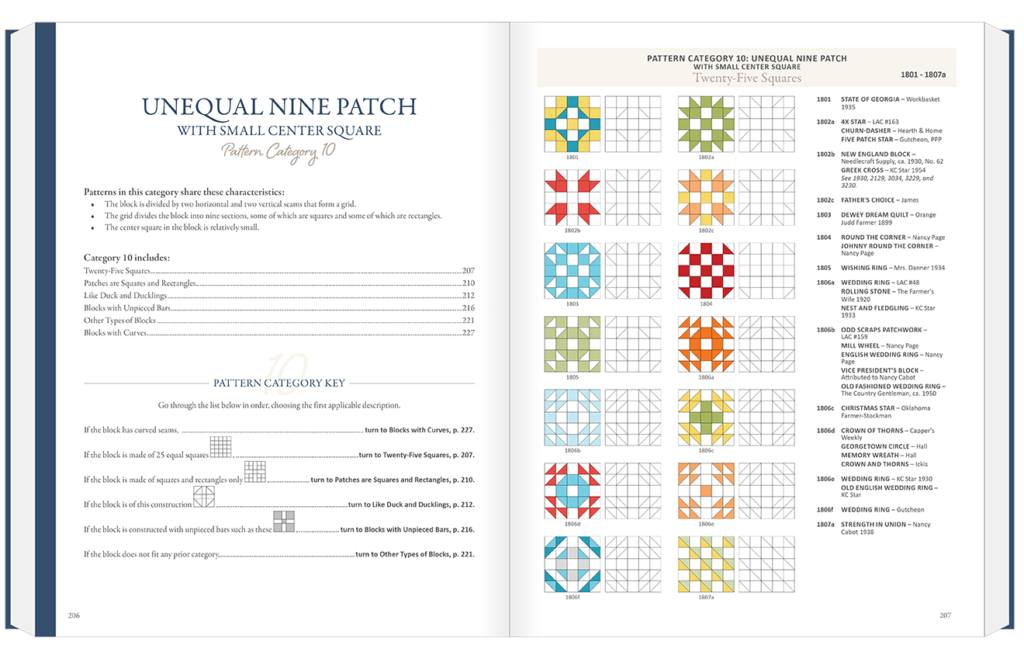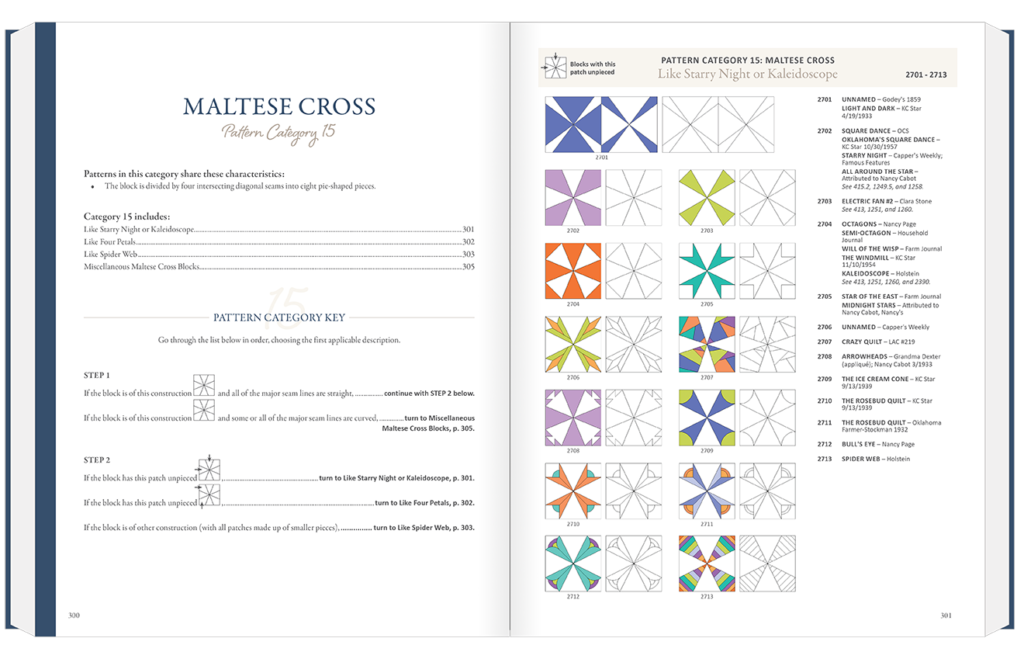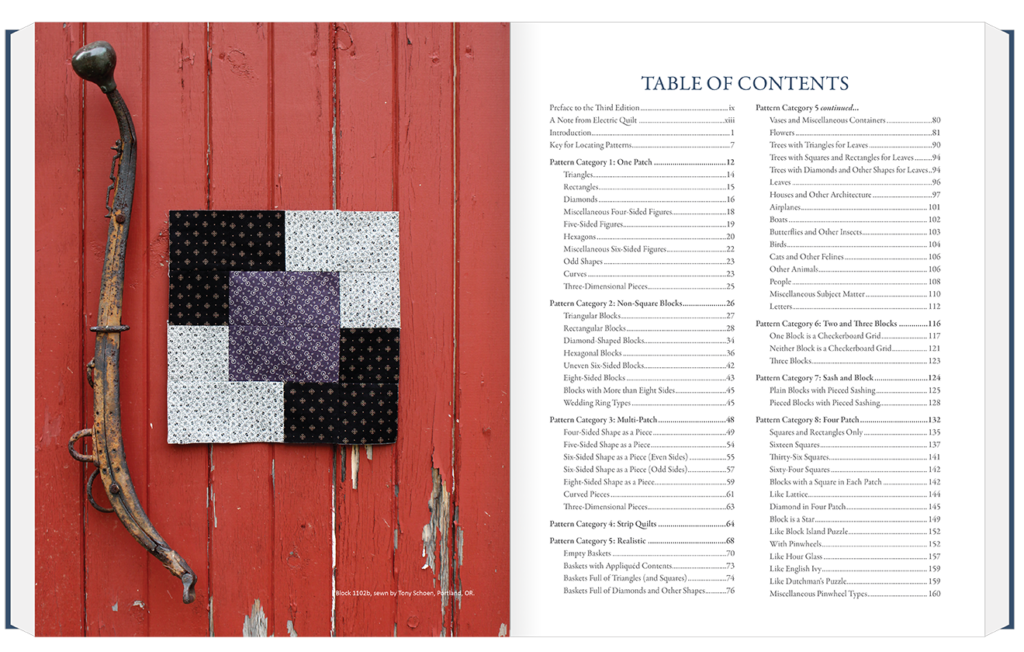 This fantastic reference guide will be published in December, 2020. BUT….it is available for presale NOW for 30% off! Price: $59.95 is just $41.97 if you pre-order by November 24! Plus, you'll get 40% off BlockBase when it comes out in 2021! 
To find out more, simply CLICK HERE.
To pre-order your copy, simply CLICK HERE.
Take it from me, you won't regret having this amazing book in your library!