One of my life's missions is to encourage young people whenever I can. The uber-talented and creative young designer I'd like to introduce to you is an absolute wizard with yarn and you need to meet her!
Introducing Rachel Greenhill
Rachel is the 21 year old daughter of a very dear friend of mine from college, Sharon McCombs. I've watched her grow up alongside her sisters, Cassie and Madison, through pictures and posts by her Mom. Rachel has been actively creating with yarn since the 8th grade. She started by looming and making scarves. (I bought one of her beautiful scarves in 2014 and still have it. It's one of my absolute favorites!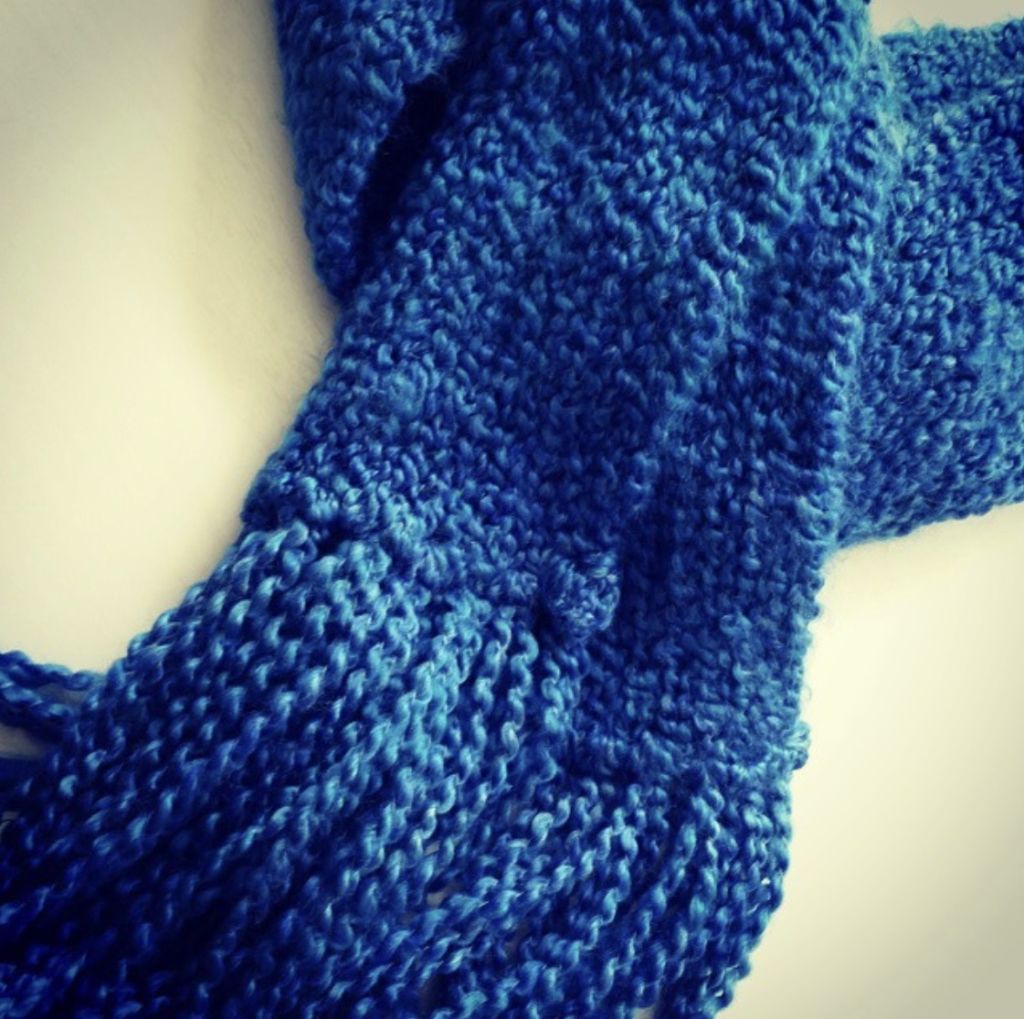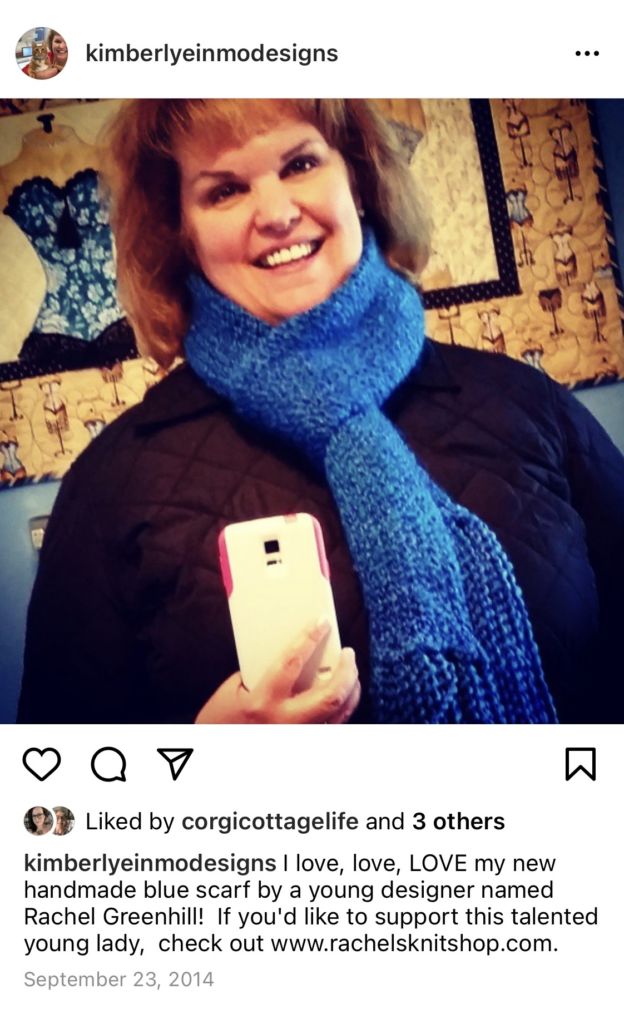 Sharon tells me when Rachel was younger, it was suggested she try to find something to keep her hands busy because she had developed a habit of scratching her legs till they bled. She had been doing it since 3rd grade and no amount of therapy helped her. So she started with a loom making scarves. From there, she began to teach herself how to make different animals. That morphed into her designing her own original patterns using Excel.
Currently she creates a lot of original pieces. She takes on custom orders for people, creating crocheted animals in the likeness of their pets (she has even made her Mom a miniature version of Pippin, as well as Zoey, their cherished dog who passed away a couple years ago). Last Mother's Day she made her Mom a blanket with Pippin's likeness on it! In the last year Rachel has made an R2D2 and she's created characters from popular TV shows.
Rachel has gotten the attention of the cast of Chicago Fire, Michael Myers (Halloween), Darci Lynne (ventriloquist who won Season 12 of America's Got Talent), and Alex Hirsch (animator for Disney's The Owl House and Gravity Falls).
Rachel's latest endeavor was to have her creations displayed on the shelves of a local store, which is filled with the work of local artisans. In addition, she also pattern tests for other crocheting designers to help them perfect their patterns before they are posted online or published.
Recently, I saw her post the photo below on Instagram. Can anyone guess which one I bought on the spot? It just arrived yesterday.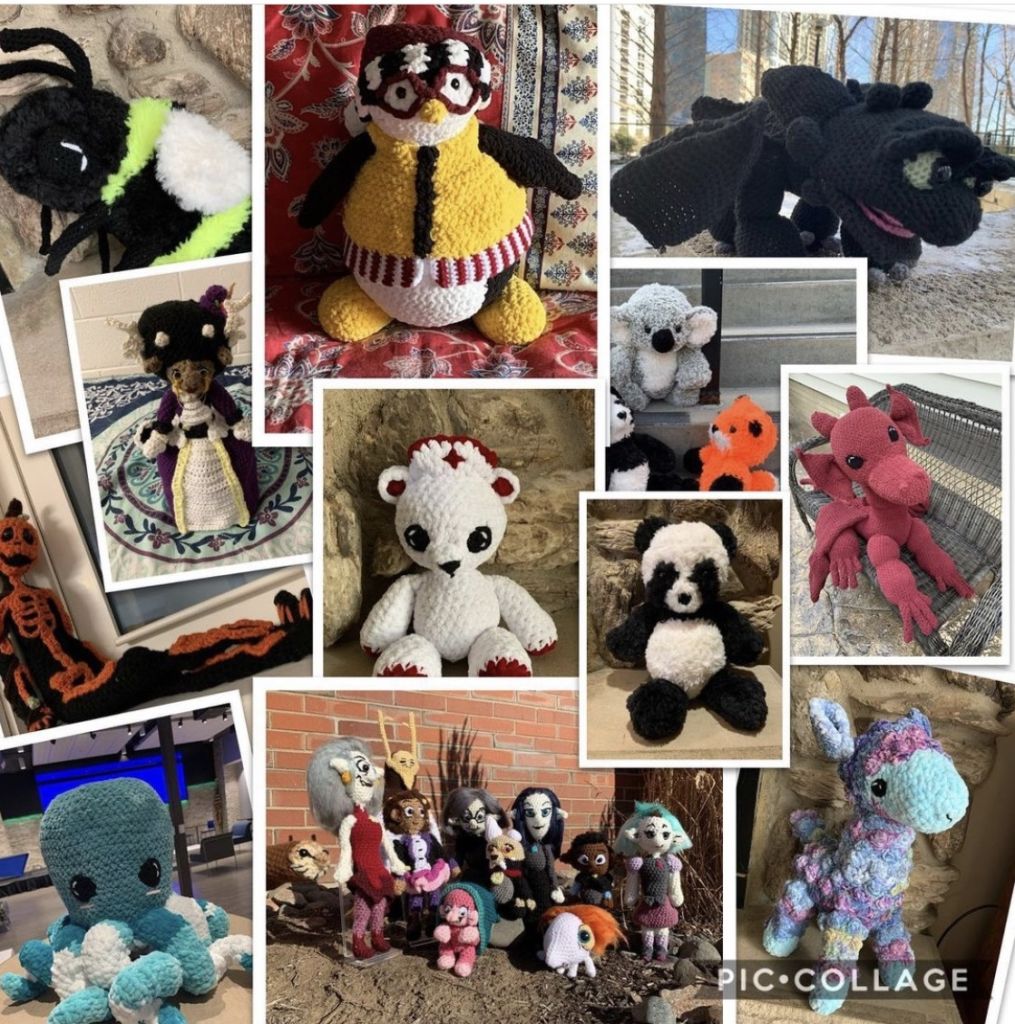 Rachel created the iconic Hugsy without a pattern. The quality is absolutely amazing! I'm truly very impressed — and thrilled to have a "Rachel Greenhill Original" in my collection!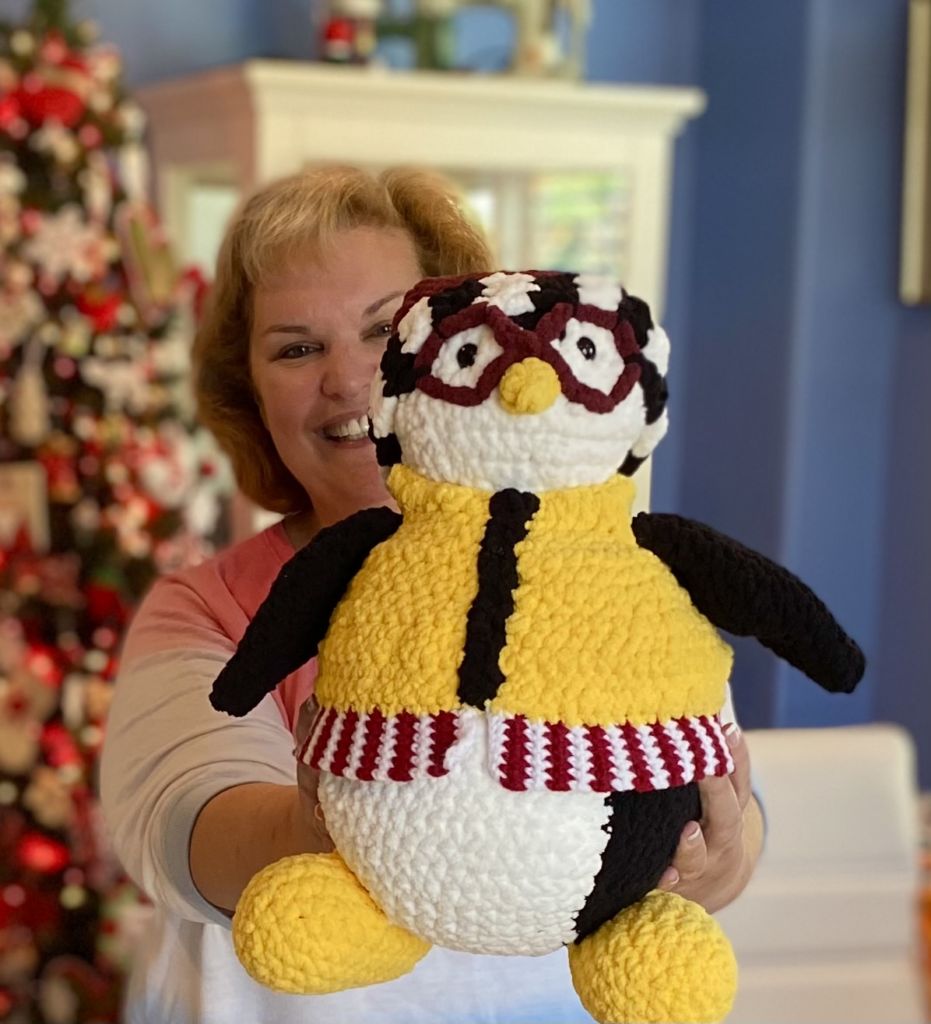 Rachel will graduate from Aurora University in the spring with a Bachelor of Science in Marketing (she's made the Dean's List the past 3 semesters). She was accepted into the Master's Program at Aurora, where she plans to pursue a degree in Digital Marketing and Design. She's not only talented and supremely creative, she's also ambitious with great things ahead in her future!
If you'd like to follow Rachel or order some of her amazing creations for your kiddos or grandkids, here's where you can find her:
Instagram is @knitwit18
Etsy is RachelsKnitShop18