September is here. Today, where we live, the air is a touch cooler and with the cloudy sky it almost feels like the season is about to change. It reminds me to hang my autumn wreath on our front door. While I enjoy many things about summer, the oppressive heat isn't one of them. Autumn is truly my most favorite season of the year. Bring on fall. 
My sweet husband had a birthday this week. It was quieter this year than in years past now that both boys are away at college. We celebrated with another couple who are our very dear friends at a favorite French restaurant in Great Falls, VA. The meal was exquisite!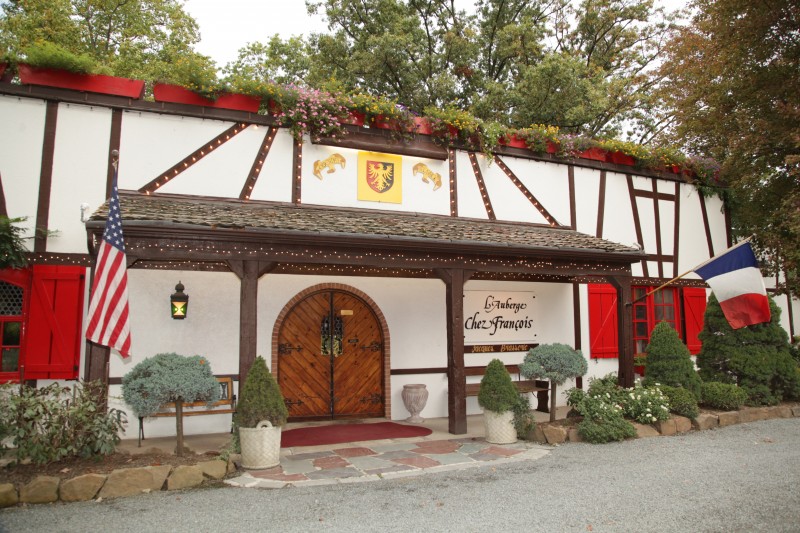 The FedEx man brought a surprise this morning. I received a box of three quilts which were beautifully machine quilted by Carolyn Archer of Ohio Star Quilting. To be honest, I had all but forgotten about these quilts which were all designed and made as class samples. Two of the quilts are brand new mystery quilt class projects I'll be debuting in Paducah and Houston this year and at several major shows next year, too. The talented Linda Lasco pieced both of these new designs (she road tests and edits the patterns for me as well) and Carolyn did a spectacular job of quilting them. (Thanks, Linda and Carolyn!)
Meet "Double Cross." This is a new class offering from me I'll be teaching beginning with the International Quilt Festival in Houston this year! I pieced the quilt and Carolyn finished it with a terrific, modern quilting design, which is perfect. This quilt is so easy — and totally fun — to piece! You simply use strip sets and the EZ Flying Geese Ruler and your blocks stitch together lickety-split! 
Hope you have a wonderful Labor Day holiday weekend. Hug your family and friends and enjoy the last of the season!