Things that make me smile today: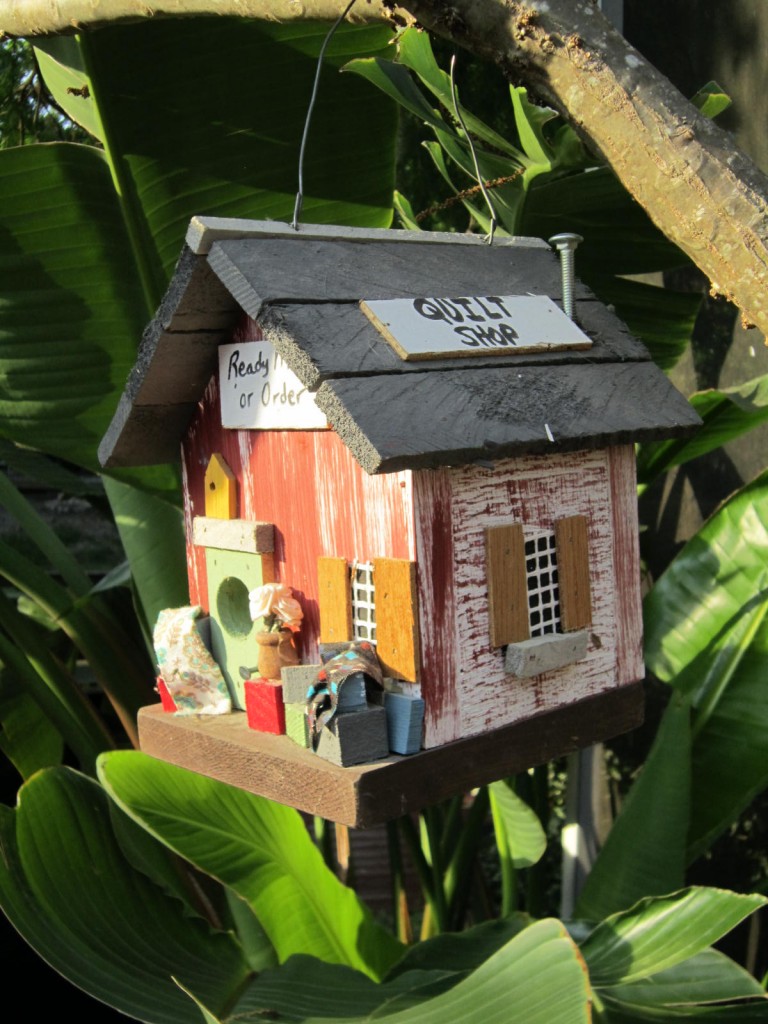 I hung this cute little bird house in a tree in our back yard.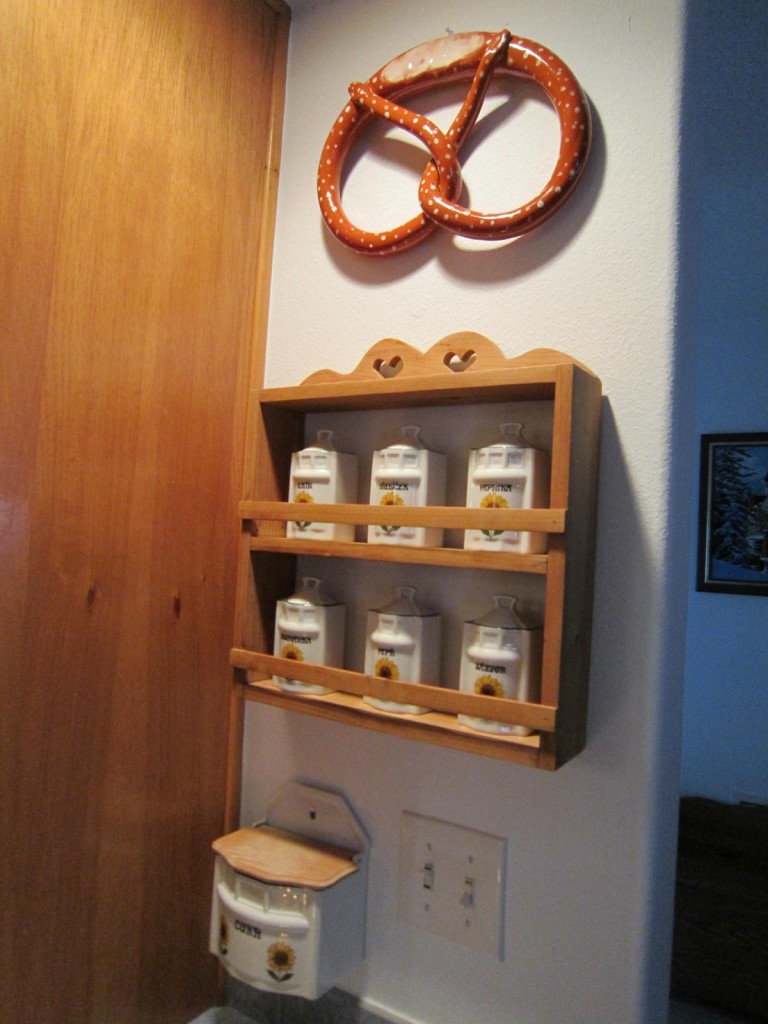 I found the perfect place to display these treasures from our European travels
in a little nook in my kitchen. The pretzel is from a charming village in France
and the spice rack and sugar jar are from Karlovy Vary in the Czech Republic.
Fond memories, thoughtfully displayed.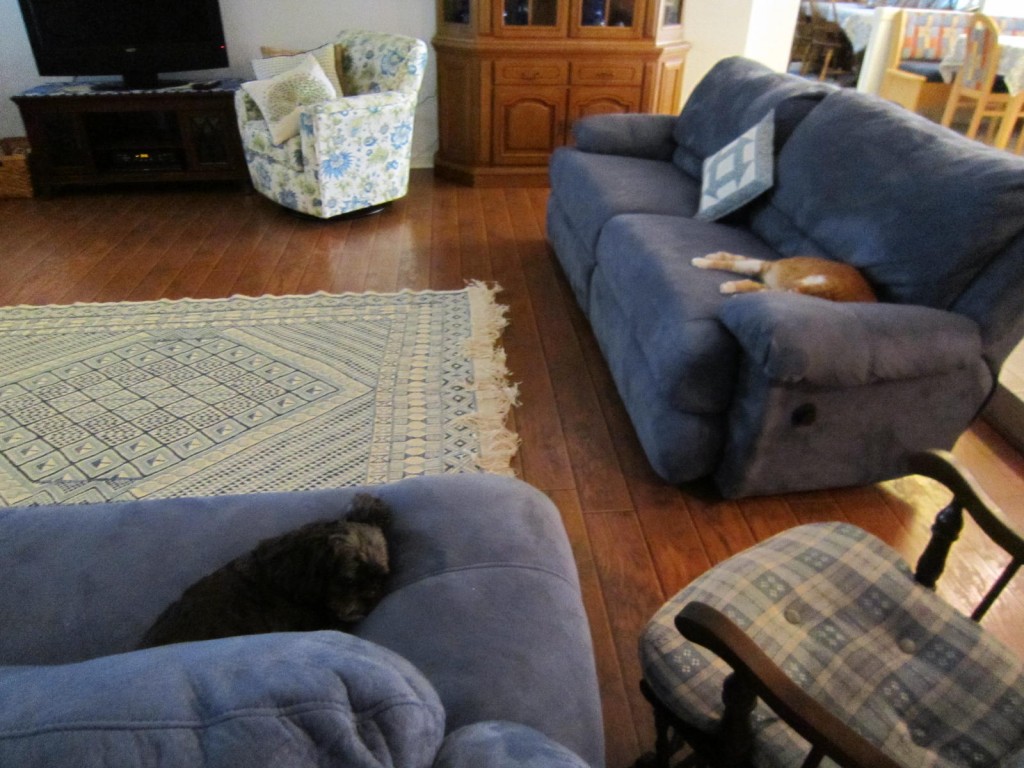 Two furry friends feeling oh-so-relaxed and comfy in our new home.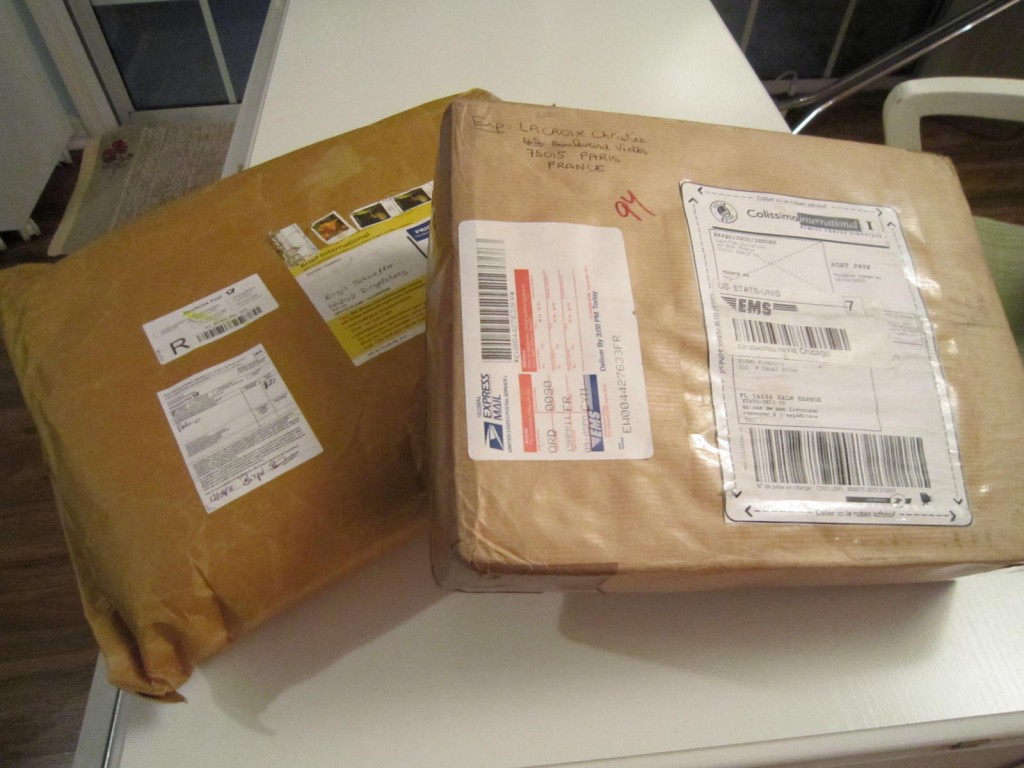 Packages arrived! One from Paris and two from Germany. Lucky me!
One from Germany held a special heart — "just because" —
from my dear friend, Birgit. (Thank you so much, Birgit! I heart you!)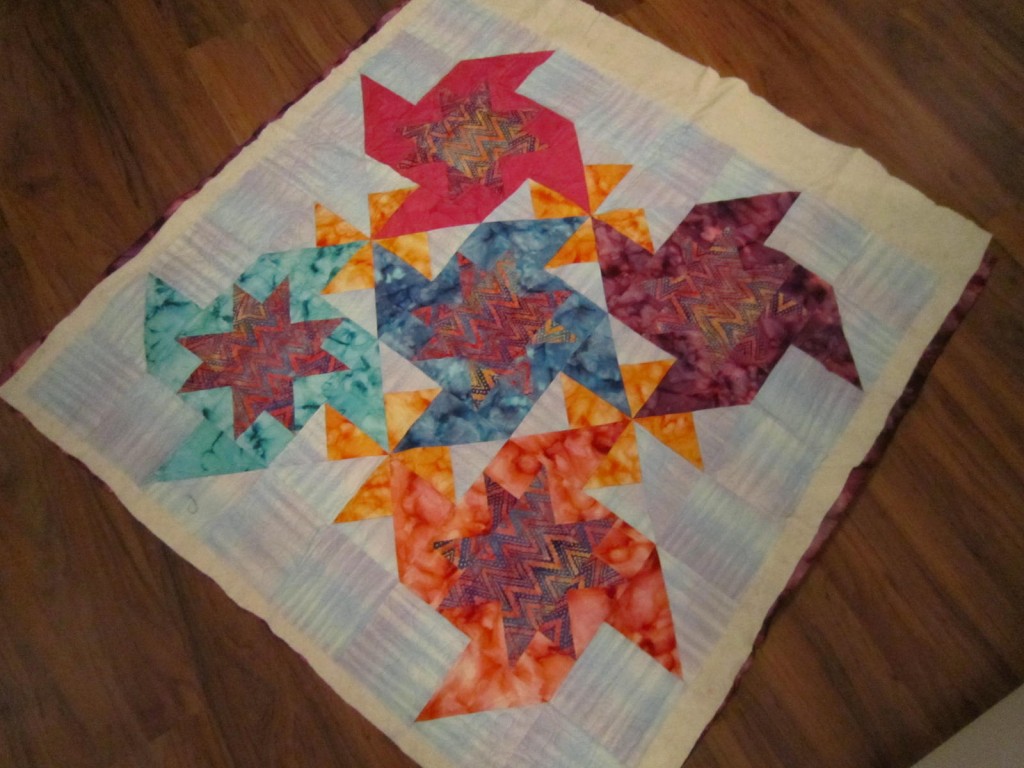 One from Paris held this quilt which had been pieced by my
dear friend Claire, and was quilted by another dear friend, Christine!
(Thank you both so much. I just love how it turned out.)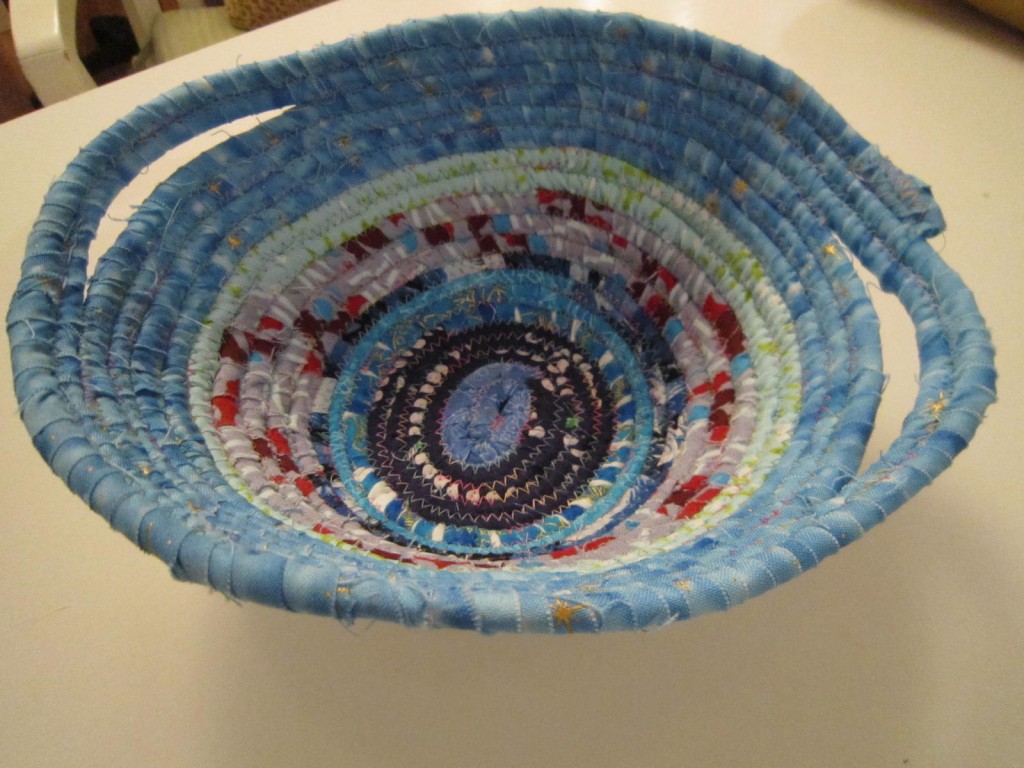 And sitting pretty right next to my sewing machine is this lovely little
fabric bowl made just for me by my new friend, Katie.
(I can't wait to take the class you'll be teaching on how to make these!)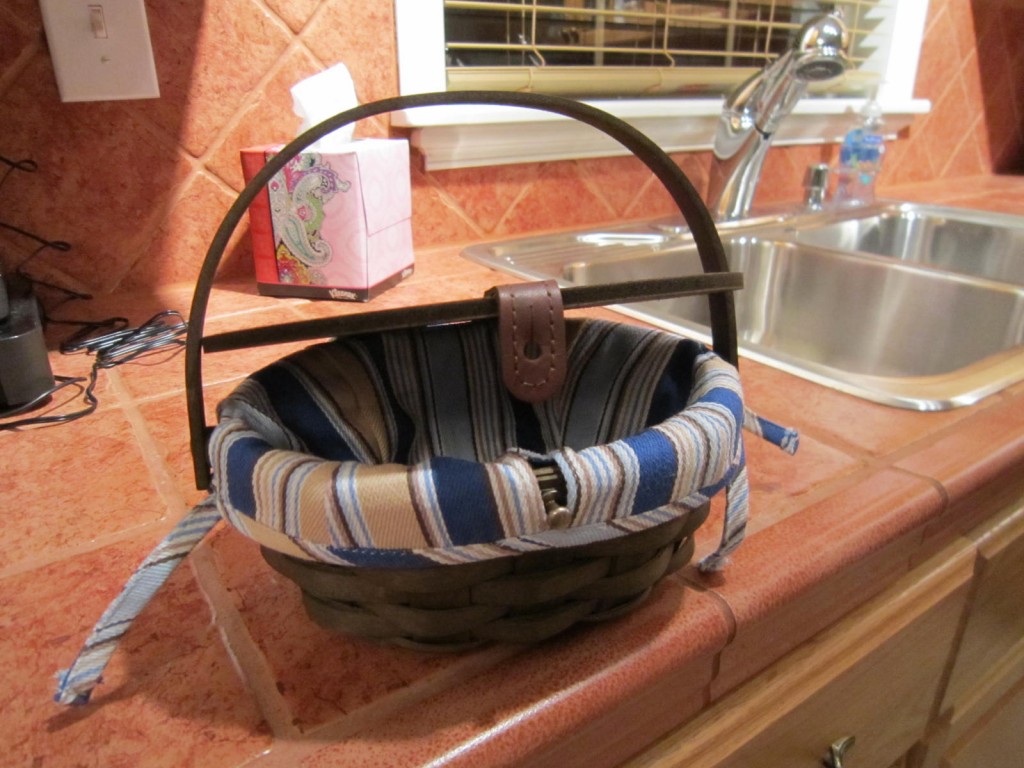 A small splurge arrived yesterday. I couldn't resist this Longaberger
"kiddie purse" and liner which is just perfect for small trinkets and treasures.
One of the ladies on the cruise in February had one and I thought it was so cute.
I just had to buy one from Laura.
What makes you smile today? Drop me a comment and share. I'd love to know!