Happy belated Mothers' Day!
For all the mothers reading this blog, I hope you enjoyed a wonderful weekend – perhaps spent with your children and families. However you spent your special day, I hope it was a blessing to you as I'm sure you're a blessing to your kids!
My Mom, Nina Wallace, has been an unbelievable force and shining light in my life. Always encouraging me, and my best friend since I was little, she remains a steadfast rock of strength and support no matter where I go or what I do. She also just happens to be the world's greatest "shopping-and-eating-lunch-out" buddy. Mom, you're the best and I love you!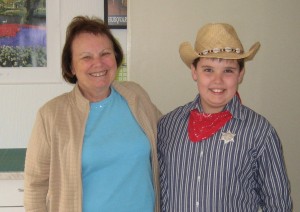 I enjoyed a lovely Mother's Day here at home with my husband and boys. While they did take me out for a delicious dinner at one of our favorite restaurants, and Andrew surprised me with a heartfelt, handmade card and cut-out paper hearts (which are, of course, the BEST Mother's Day gift) I told them I didn't need or want anything else special or store bought because they treat me as if every day is Mother's Day! (I know, it seems a bit schmaltzy — but honestly, it's true!)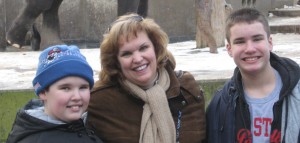 God has blessed me in abundance! Just look at those two handsome young men. What more could I ever want?
So, do you care to share? How did you spend your Mother's Day? I'd love to know!
Here's wishing you abundant blessings in your lives.