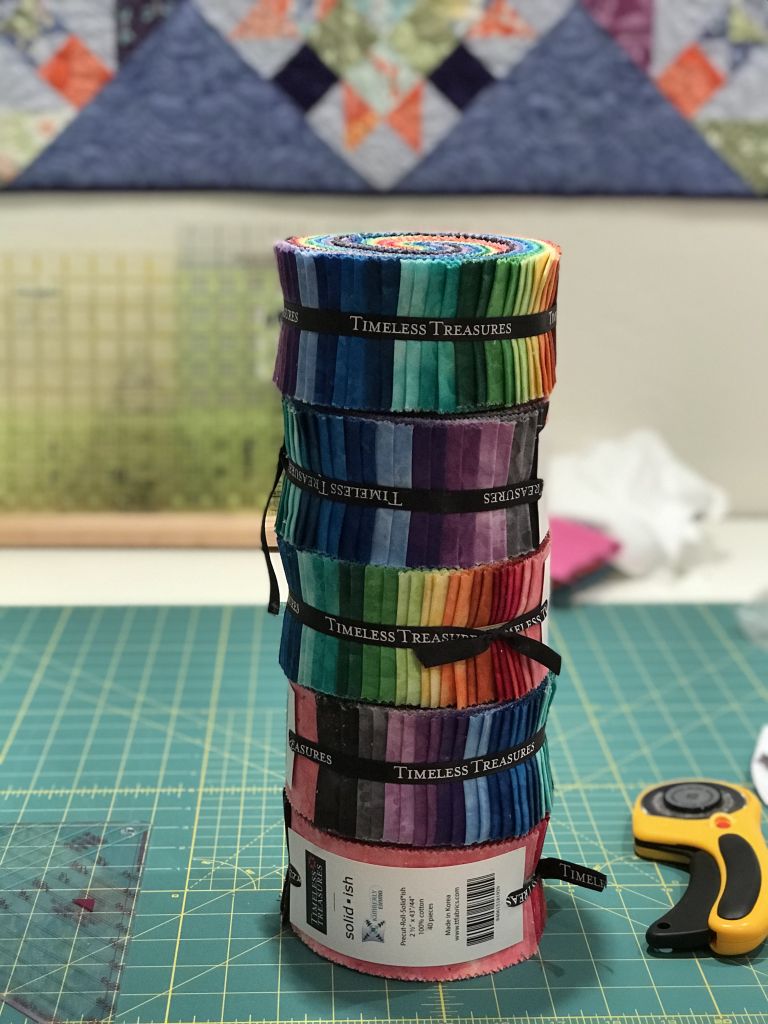 How about a gorgeous, new design roll to start your year off right?
I'm very excited my new line of SOLID-ISH fabrics, by Timeless Treasures, is available FOR A VERY LIMITED TIME in a design roll! These fab strip bundles come with 40 – 2 1/2″ strips (2 each of 20 colors) personally hand selected by me! I'm thrilled the wonderful folks at TTFabrics were open to offering these design rolls at my request. So, we Jelly Roll enthusiasts need to show them these rich, saturated fabrics are perfect as pre-cuts!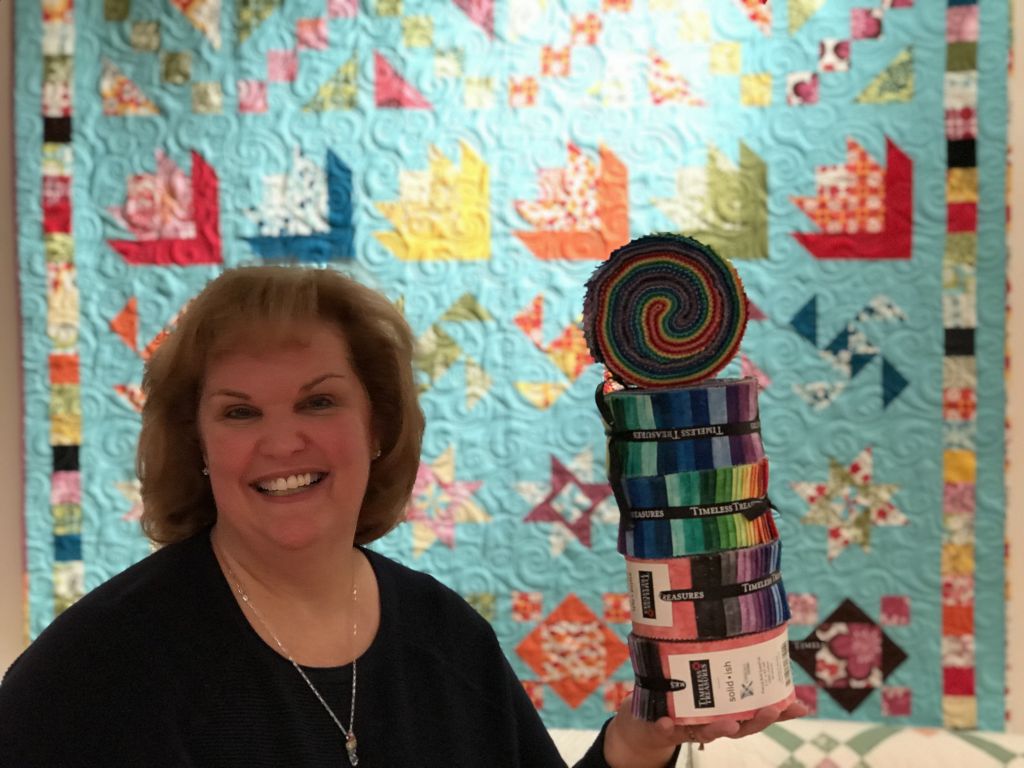 They are available on my website until supplies run out; CLICK HERE to order yours and we'll ship it right out to you!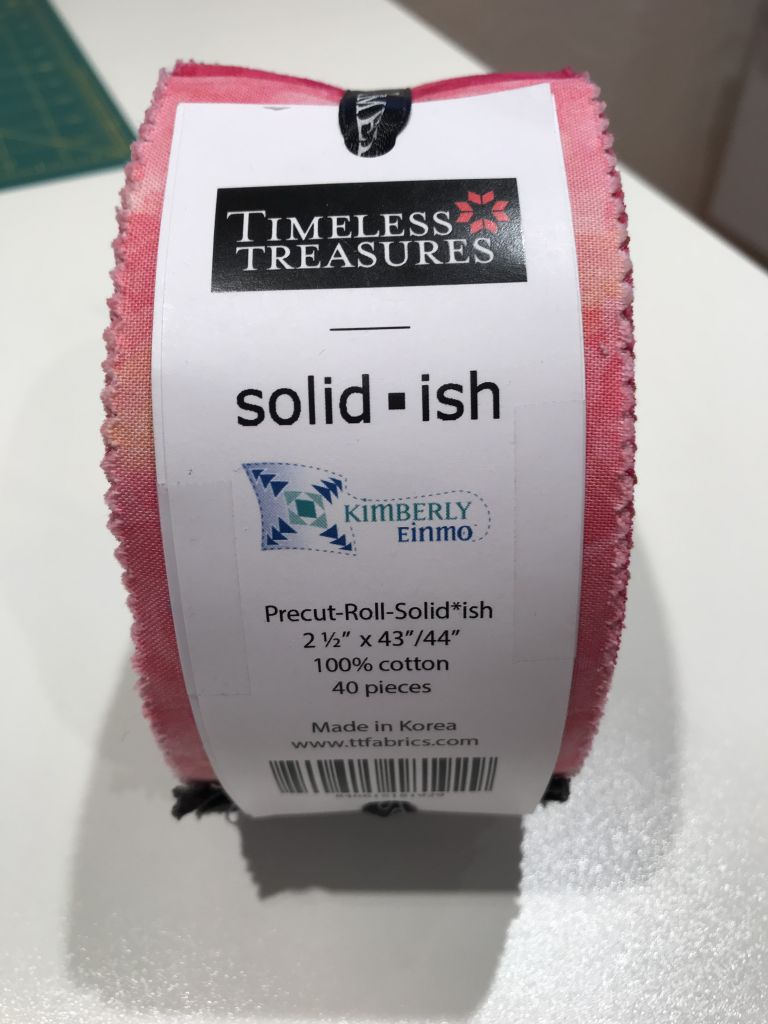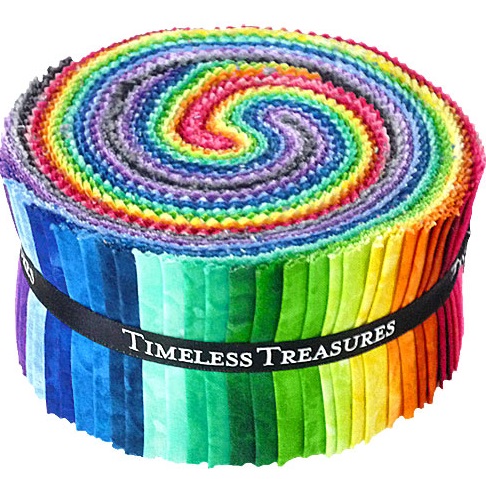 FREE PATTERN!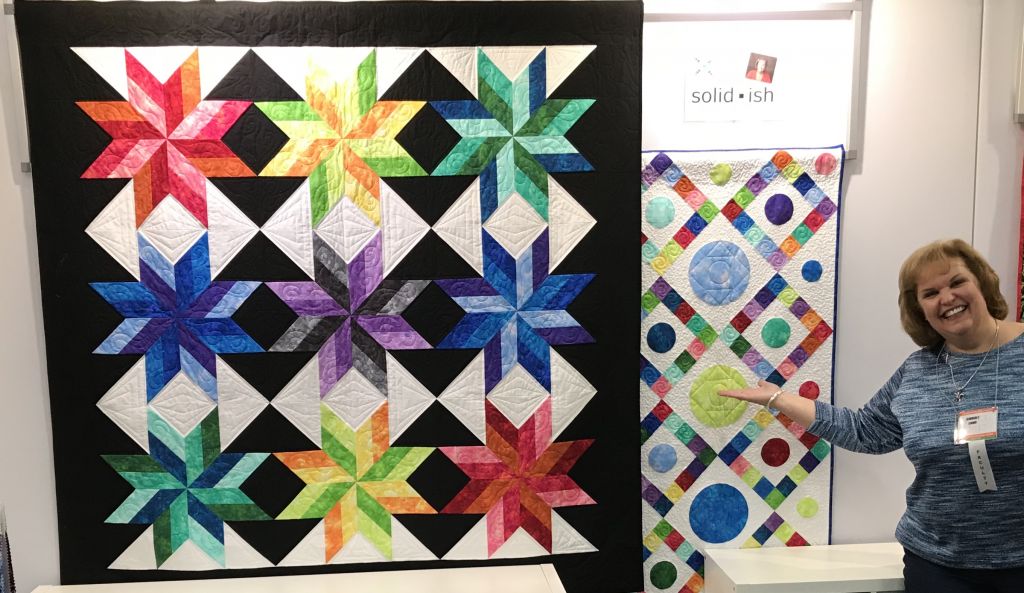 I've designed a gorgeous new pattern called SPINWHEELS specifically for this line. All it takes is one SOLID-ISH design roll plus yardage of two background fabrics (I used Soho White and Soho Black, also available from TTFabrics.) CLICK HERE to download the free pattern!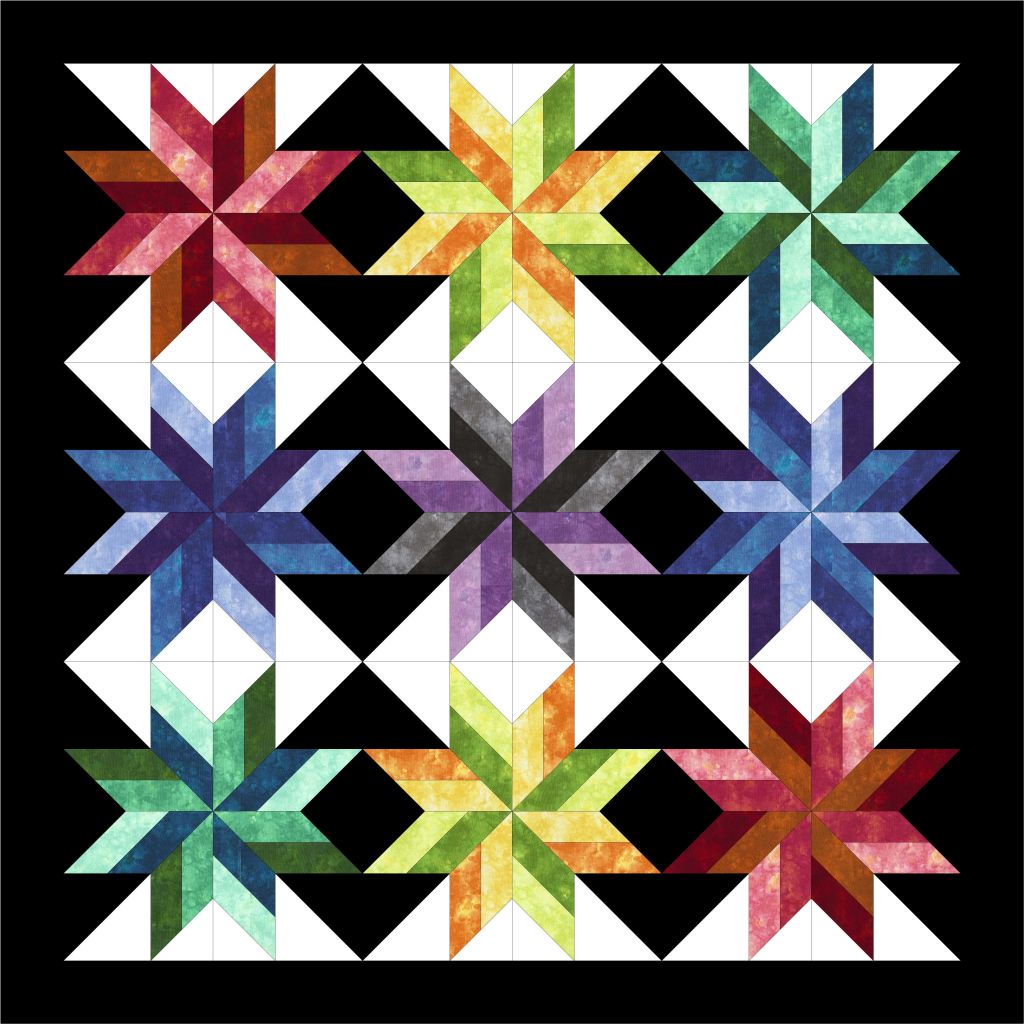 Although not required to make this quilt, I highly recommend using my PRECISION PRECUTS RULER. I designed this ruler specifically to cut all the sizes and shapes you cut repeatedly from precuts with ease. It is also perfect for cutting diamonds and angles because the highlighted mint green lines (especially the 45 degree line because you'll use it over and over again for this project) make it quick and easy to see and cut 100% accurately!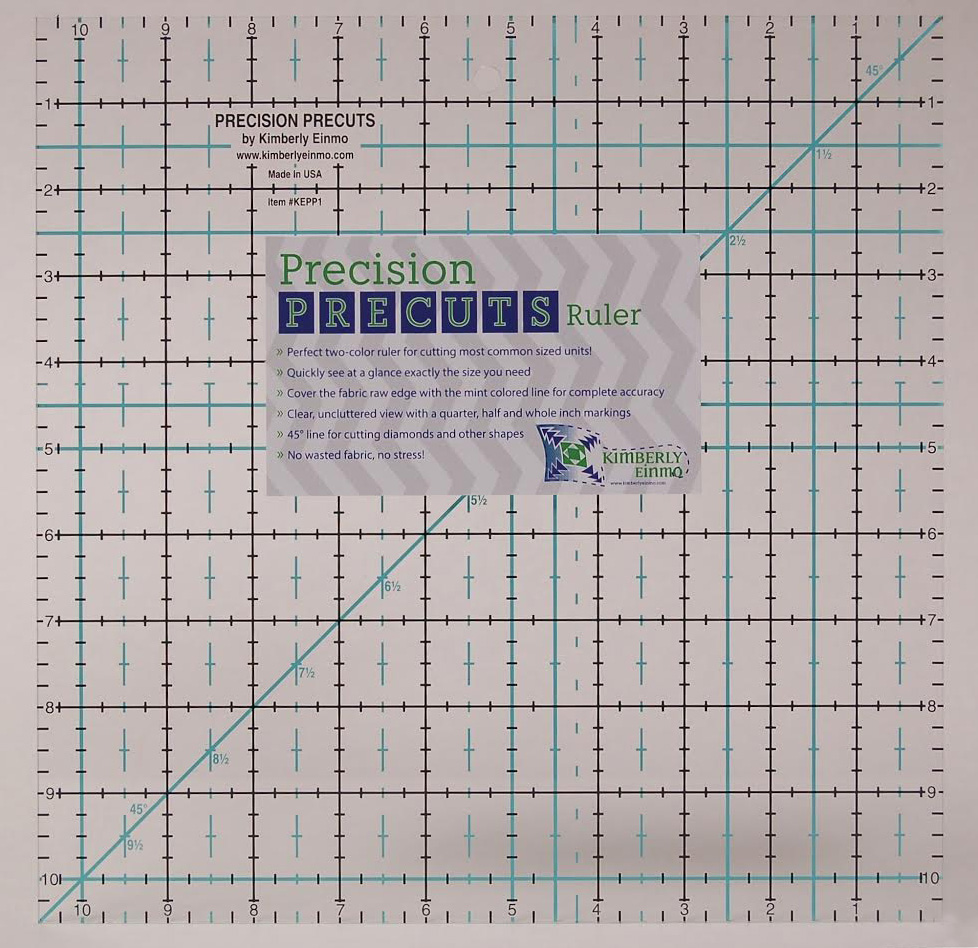 CLICK HERE to order the PRECISION PRECUTS RULER, which is not sold in stores! Use the code PRECUTS during checkout to receive $1 off!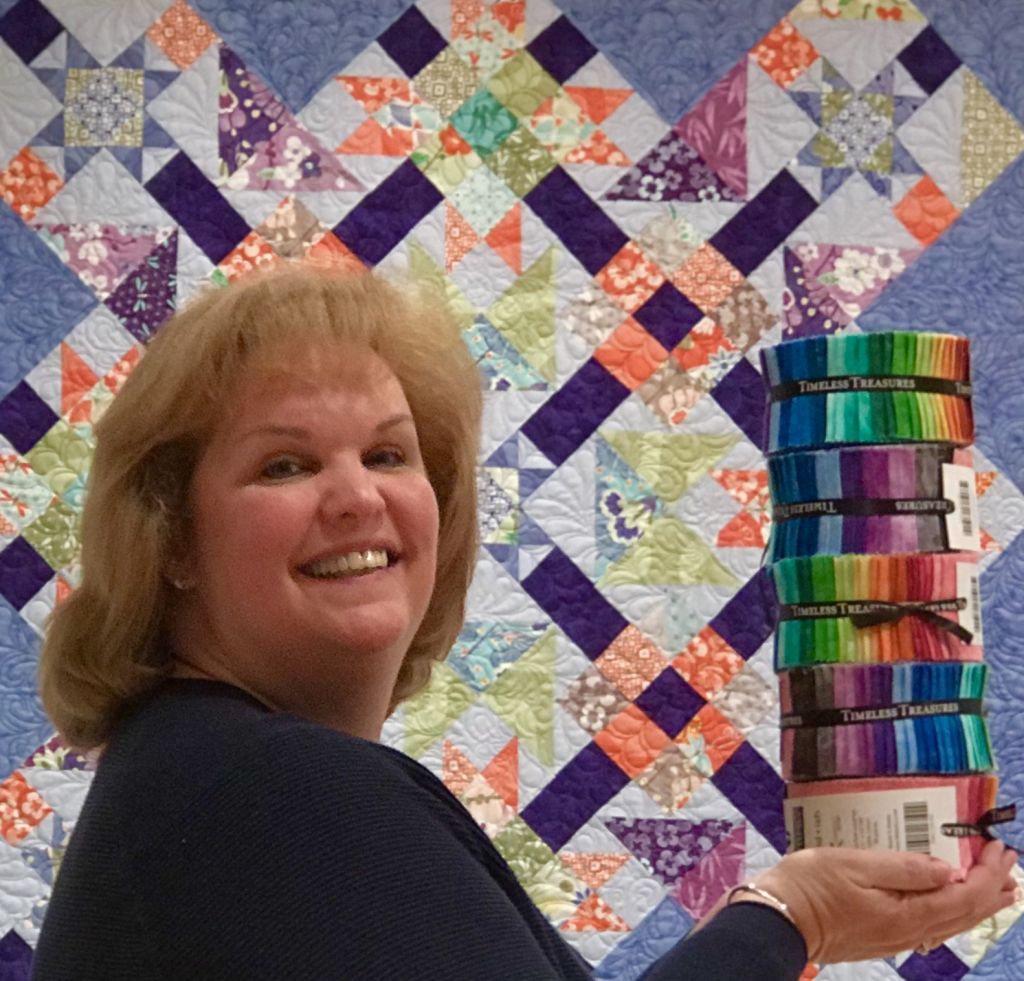 I can't begin to say what it means to be able to share these luscious fabrics with all of you. They are perfect blenders for other fabrics lines in your stash yet they can stand on their own. They're solid, with texture and teensy bits of other colors blended in to create so much visual interest in your quilts!
Don't you agree this is the perfect little treat to yourself to start the new year? I hope you'll order a SOLID-ISH design roll today! (And thank you….very, very much!)