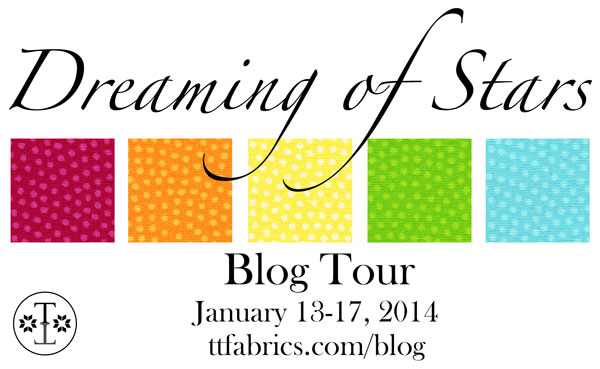 Have you been following the Dreaming of Stars Blog Tour sponsored by the good folks at Timeless Treasures fabrics? Each day this week, a designer will feature a fun star block tutorial. The line up of blogs is as follows:
I've got my blog post scheduled for Friday morning at 12:01am — all ready to go! I can hardly wait to show you how to make my Double Friendship Star with a Twist block, so I hope you'll be sure to stop by on Friday and check it out. If you leave a comment that day, you'll be entered to win five 1/2 yard cuts of the gorgeous Dream Basic blender fabrics from Timeless Treasures that I used to make my block, PLUS you can find out where to enter to win a 30 piece fat quarter bundle of each color in the line!
In the meantime…..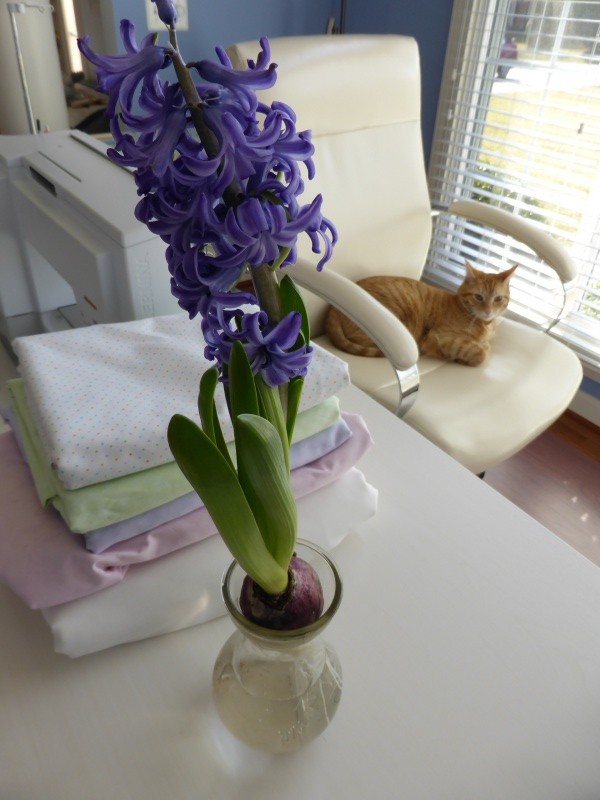 My studio smells absolutely heavenly this morning because of one exquisite bloom. When I was at the grocery store the other day I picked up a hyacinth bulb in a jar for $3.99. It has bloomed and oh my goodness, the fragrance is absolutely wonderful! It is a lovely reminder that spring really isn't that far away.  That fragrance is one of my all-time favorites next to lilacs.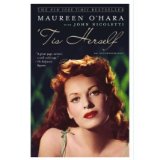 I'm just about to finish a fun, yet interesting-to-read autobiography about Maureen O'Hara. Being a movie buff — especially of the oldies and classics, I have seen many of her movies and always admired her tenaciousness and acting ability. This book certainly shed a lot of light on the behind-the-scenes stories of many of those films! She truly led an interesting a drama-filled life!
I hope your week is going well and that you're finding time to sew, quilt and do the things you love!