Hey, blog readers! Meet Donna Tyson.
Donna — meet my awesome blog readers.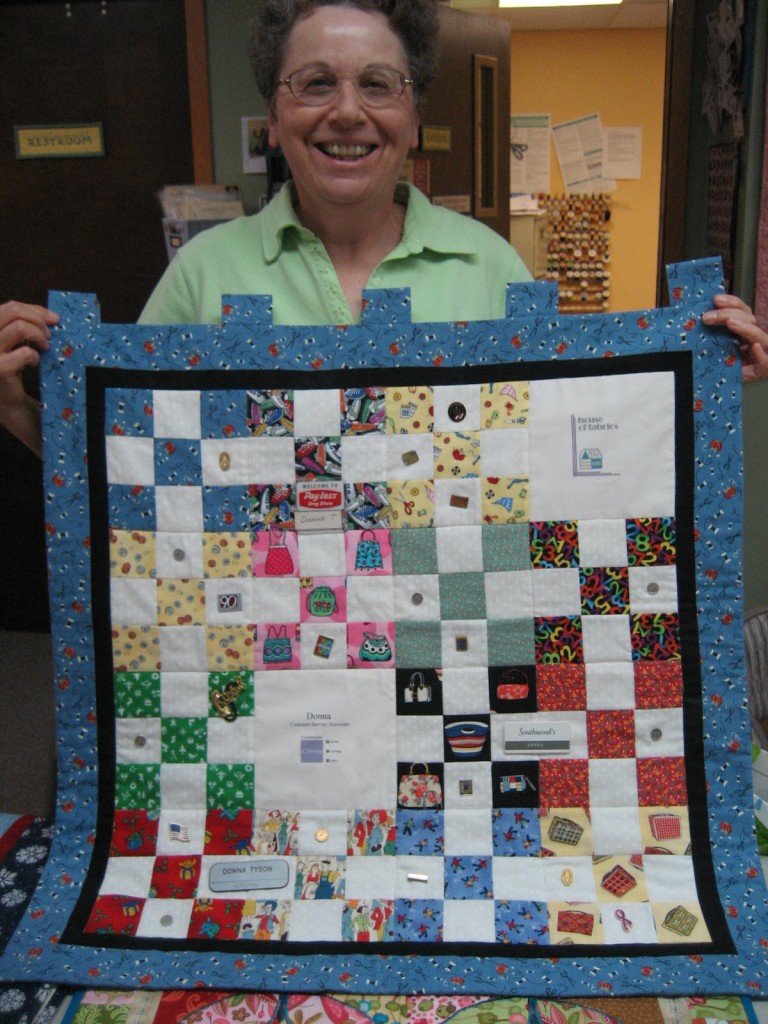 Thursday, February 24th, is a special day for this special lady. It is Donna's birthday!
I had the extreme privilege of meeting Donna when I taught workshops at the Attic Windows Quilt Shopin Wenatchee, WA, last August. Donna was kind enough to bring her beautiful "Retirement Quilt" to share with me and the other ladies at the shop and in the classes. Her quilt is completely unique, very personal (each fabric was chosen to represent something one-of-a-kind or special about her, her job, and her life) and it's the perfect way to display her name tag, cherished employee pins and other memorabilia. What a treasure!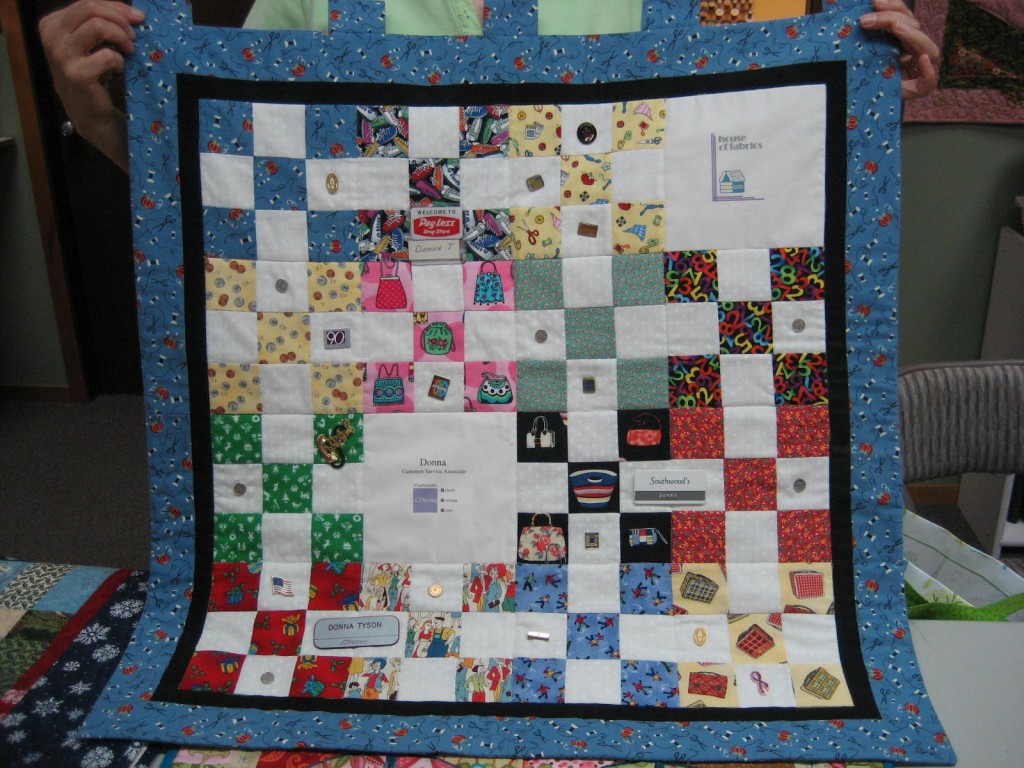 Everything about this quilt tells a story. Donna put so much thought into making it.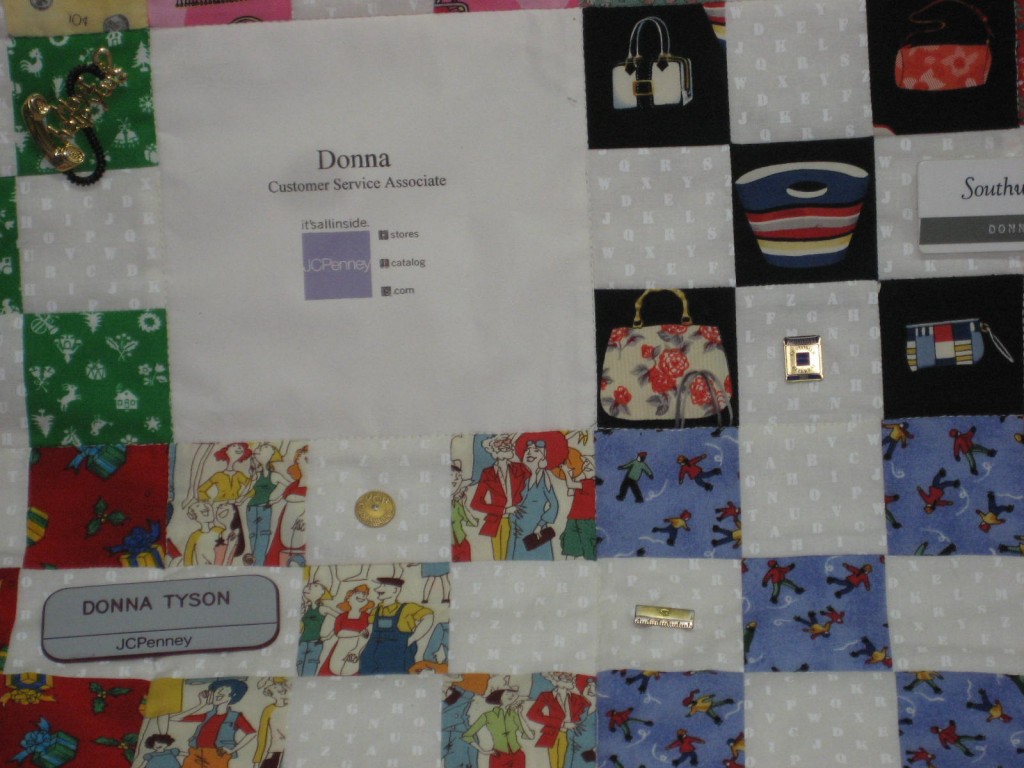 Even the fabrics on the back tell a special story and have personal meaning to Donna.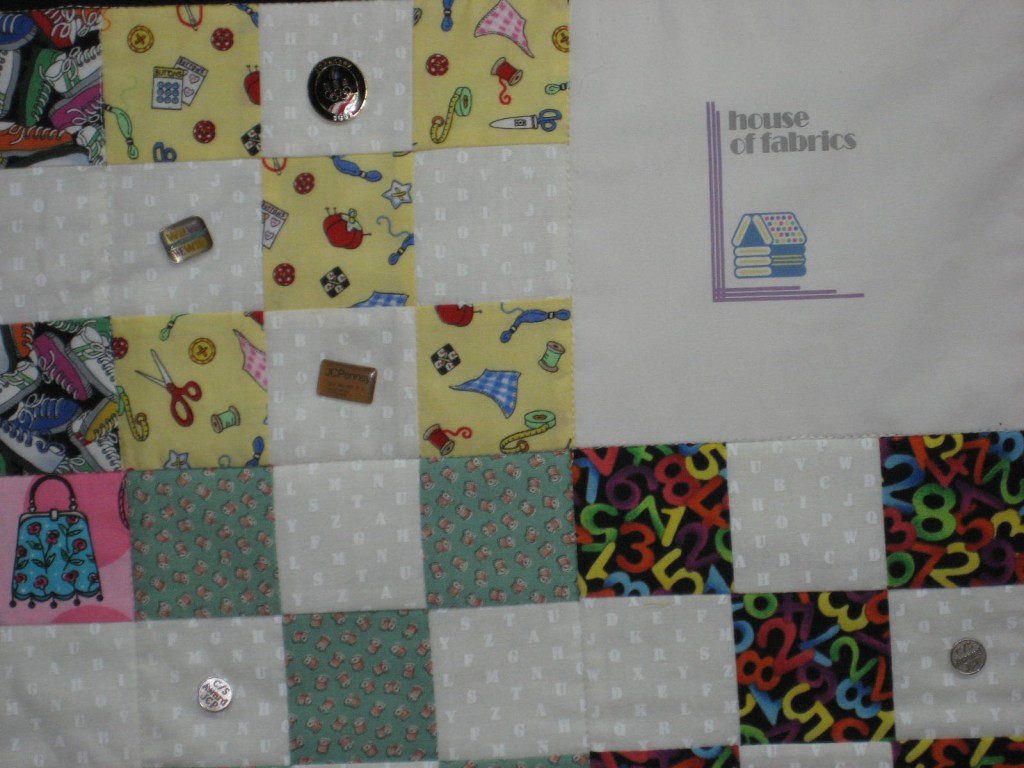 Every single fabric was thoughtfully chosen and is significant to Donna.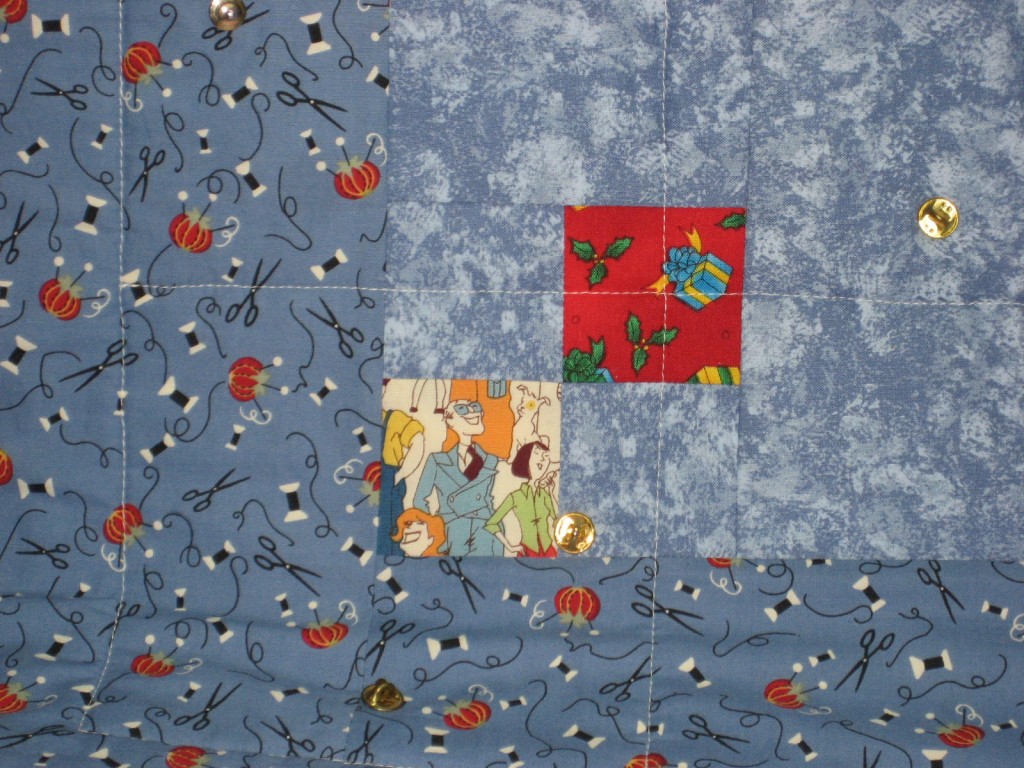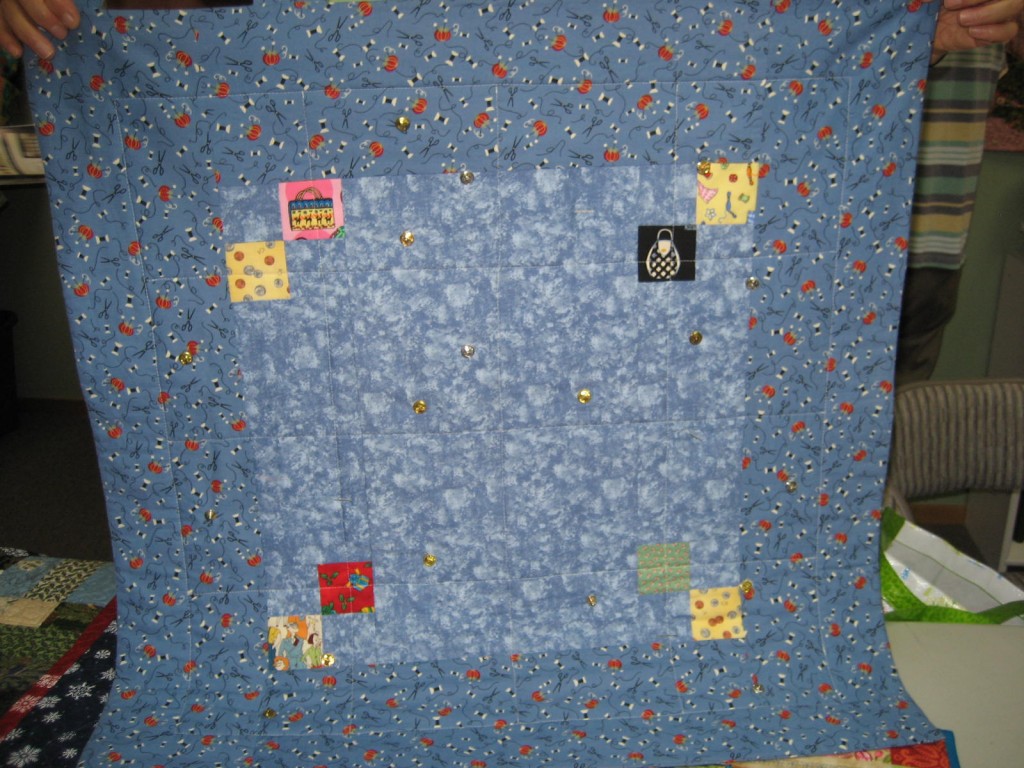 Of course, I should have shared this amazing quilt with you long ago; but my hectic schedule, a million deadlines and quite simply, TIME just got away from me. Fortunately, I can share it with you all now and I hope you'll join me in wishing Donna a very special, happy birthday today!
But that's not all. February 24th is also the birthday of another dear, special gal. Remember my good friend, Charm? (And here….) It's her birthday, too! And we've got big lunch plans to celebrate (can't wait!)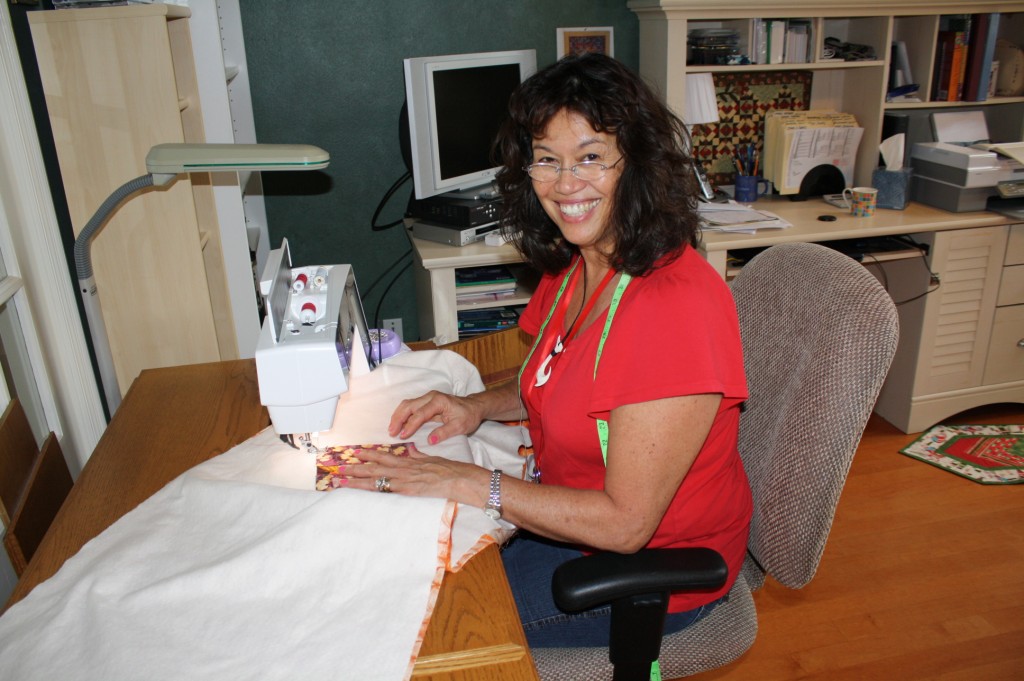 So, happy birthday, Donna and Charm! Wishing you both many more years of happy quilting and may your bobbins never run out! 🙂