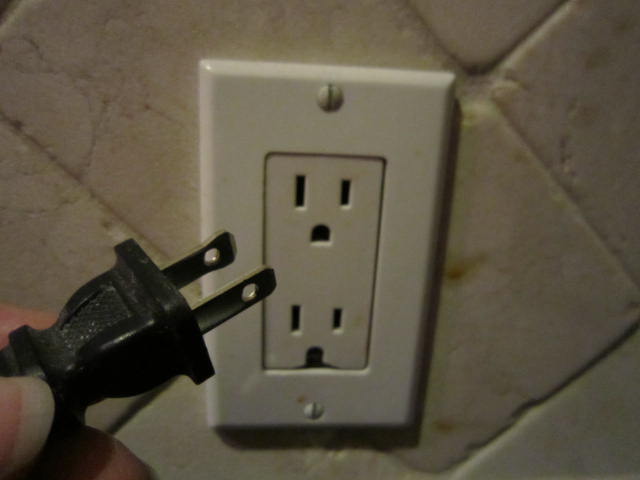 I couldn't resist the image.
I'm on my way, folks. I'm all packed and ready to leave at "zero dark 'thirty" in the morning. I'm on my way to Ft. Lauderdale to board a Holland America cruise ship for Quilt Seminars at Sea Southern Caribbean cruise! Gosh, I'm excited. I can hardly believe after months and months of planning, the trip has finally arrived!
10 days.
Ten (count 'em) T-E-N glorious, sun-n-fun-filled days of quilting. Relaxing. Sleeping. Friending. Giggling. Beaching. Snorkling. Sightseeing. Eating. And then more quilting. I think I'm the luckiest quilter in the whole world!
So between teaching and quilting times I've decided to unplug. Seriously….. unplug — which I know will actually be seriously hard for me to do. I confess; I'm pretty addicted to my Droid. And email. Not to mention the Internet. Isn't that kind of sad? So since I've been given this amazing gift of 10 whole days, I'm going to take advantage of every moment. I'm going to rest. Appreciate. Enjoy. And well, just BE.
So, in 11 more days I'll be back with lots to share at the end of this amazing journey. Photos. Stories. Smiles. New friends. And my batteries will be recharged and I'll be more than ready to plug in again.
See you soon. In the meantime, wish me Bon Voyage!