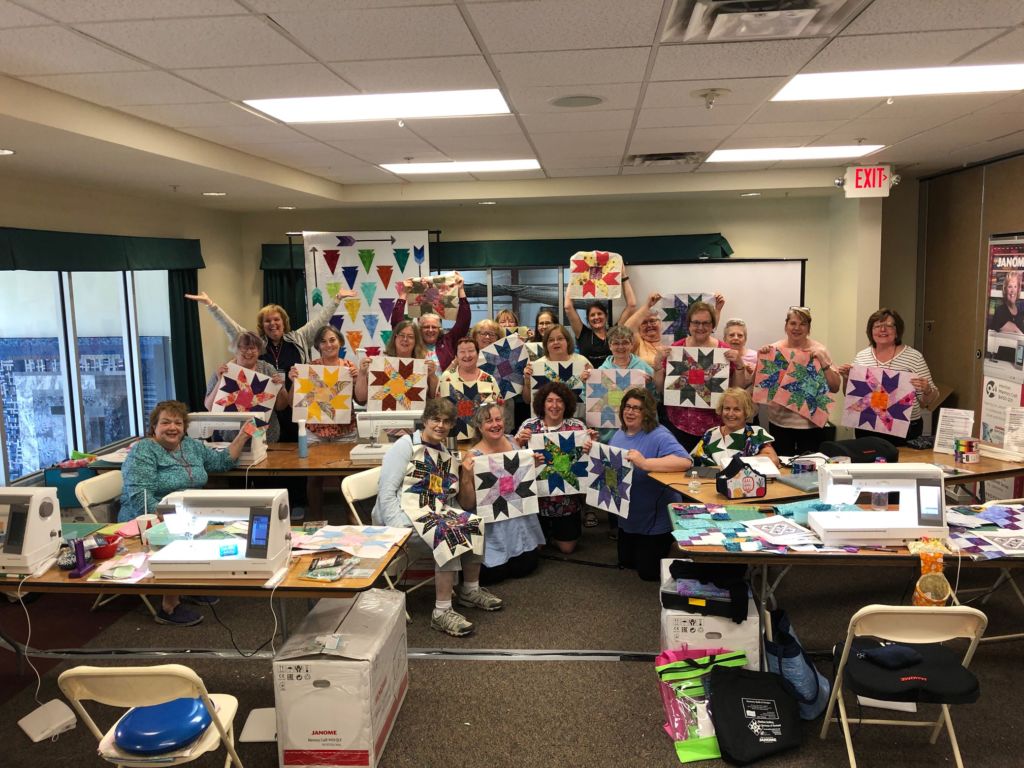 Today, I'm sharing a post by VQF!
Instructor Spotlight: Kimberly Einmo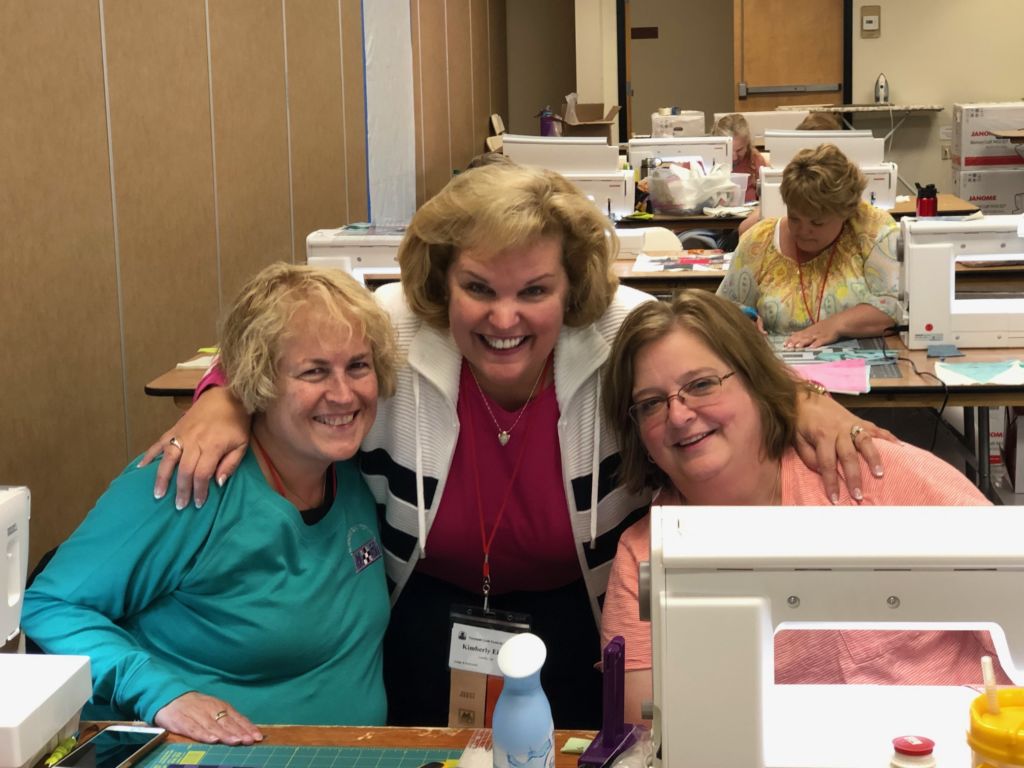 Taking a class with Kimberly Einmo is an absolute must! Not only does she share her expertise on precision piecing and efficient cutting, but she ignites inspiration and excitement for your next project.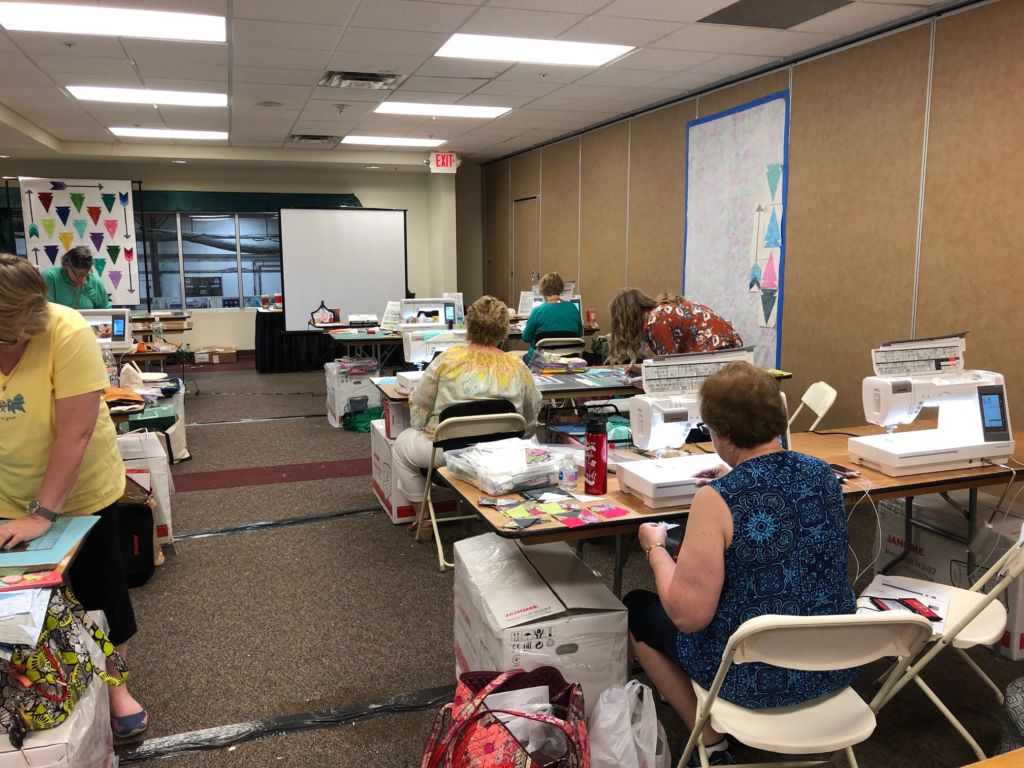 VQF welcomes Kimberly in the Janome sponsored room this summer, as she teaches four amazing NEW classes that both seasoned and new quilters will enjoy.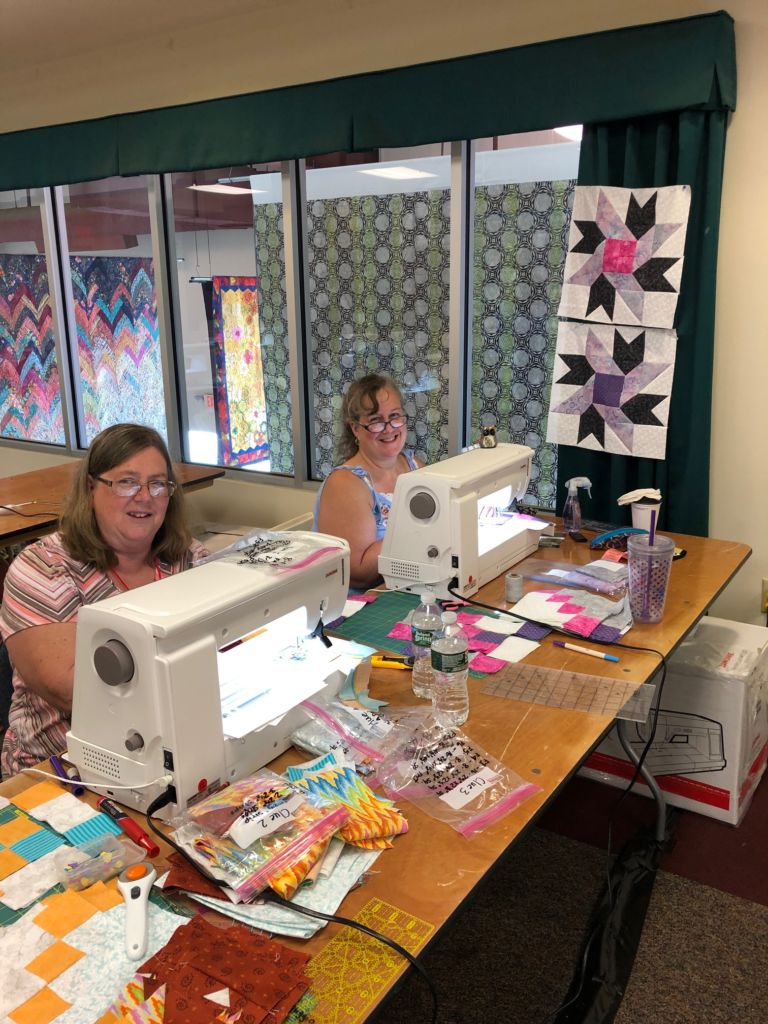 She'll teach you new ways to use the Precision Flying Geese & HST Ruler, plus a clever piecing technique for sewing partial seams you may never have tried in her #101 – Riders to the Stars Mystery Quilt class.
Focus on accurate and efficient cutting and piecing techniques in #201 – Snowflake Stars. In this class, Kimberly will share her signature method to construct diamond blocks with no "Y" or set-in seams, plus other tips for creating blocks with perfect ¼" seam allowances, so you'll never cut off another star tip again!
Half-square triangles come to life in #301 – Fractured Flying Geese with no math, no wasted fabric, and no stress while making these fabulous flying geese variations. Learn how and when to use these staple blocks effectively in all the quilts you make.
Join Kimberly on Saturday, and create a quilt that will be cherished and loved in #401 – Perfect Pines. Come spend a fun-filled, stress-free day sewing these darling trees, and leave feeling like a precut fabric pro!
Take a class with Kimberly Einmo at VQF 2020 as she teaches on the latest and greatest Janome machines!