First, the "LISTEN."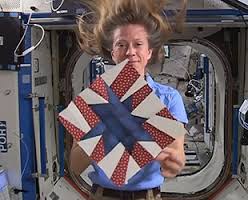 My friend, Pat Sloan, just did the most amazing interview with the Quilting Astronaut, Karen Nyberg, recently. She told me in the five years of doing her radio show, this is by far her most thrilling interview! The interview was Jan 6, 2014 and you can hear it on the player at my radio show page by clicking HERE.  (Note: If you'd like to see her Youtube video about quilting in space, click HERE. To visit Karen's Facebook page, click HERE. And to see the start block, click HERE.) Do yourself a favor and click over to Pat's interview with Karen (but don't forget to come back and read the read of my blog….)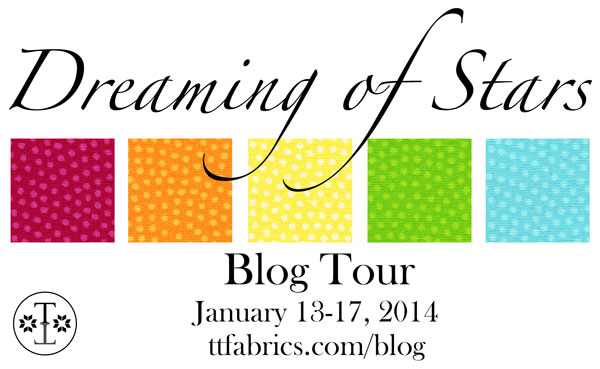 And second, be sure to WATCH for the Timeless Treasures Dreaming of Stars Blog Hop, because I'll be the last stop on the blog tour! It all kicks off next week and be sure to come back here on Friday for your chance to win 1/2 yard cuts of the gorgeous fabrics I used to make my original star block plus I'll tell you how you can win a fabulous 30-piece fat quarter bundle from this luscious new line of Timeless Treasures fabrics! To find out more, click HERE.
Here's the Blog Hop schedule:
Lots of good stuff coming….so stay tuned!