I knew better.
Honestly, I knew better than to begin piecing a block at 10:30pm at night. While I was trying to multi-task. I was trying to get caught up on the laundry. And bake and frost a special homemade Orea birthday cake for DH. I didn't use my magnifying reading glasses, which I really need at night. And the lighting in my studio isn't great for working when its dark outside……and I was in a hurry because it was late.
I knew better. But I went ahead and cut the pieces and started stitching anyway because I wanted to get just one more block finished for a special row by row exchange I'm participating in with some wonderful friends. Because of the above mentioned distractions conditions I was working under last night it was a bad idea to try and piece a simple block.
But I went ahead and pieced it anyway. And do you see? Bad blocks even happen to good quilters. I'm living proof.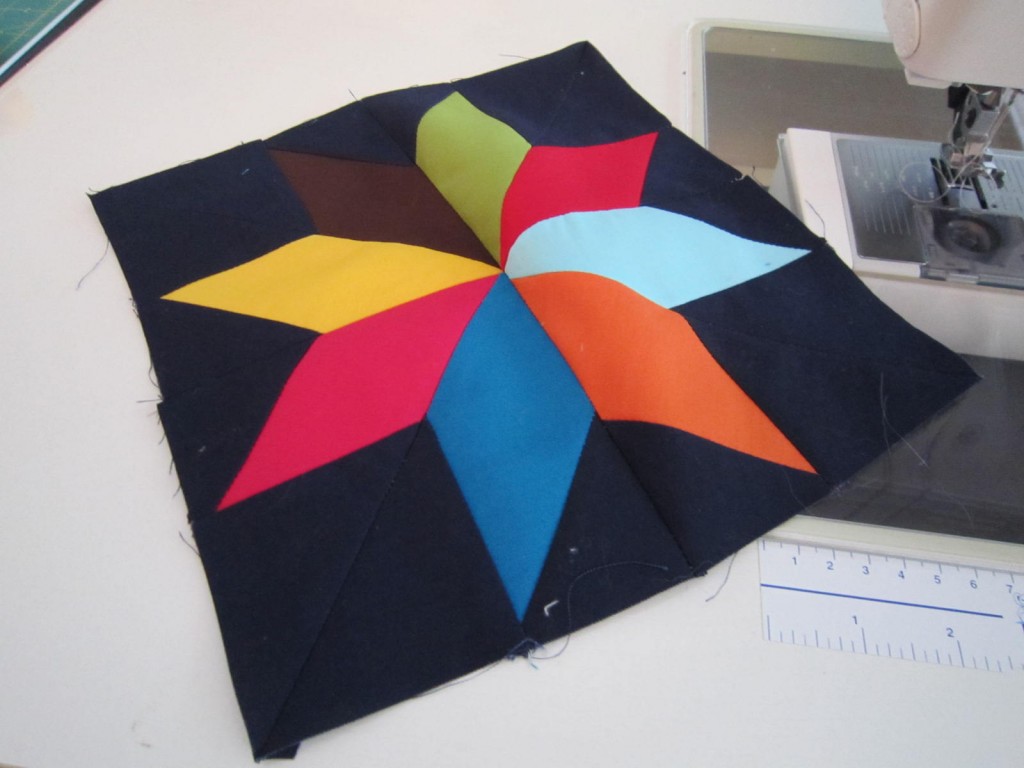 There are probably a dozen or more things wrong with this block. The points don't match (I couldn't see this last night in the not-so-great-lighting. But this morning it is crystal clear.) The block won't lie flat no matter how much I press it with an iron. It might pass as a decent topical diagram of Mt. Vesuvius, though. Even though the photo doesn't show it, the middle of the block is probably one to two inches up in the air. Seriously, this morning, I am astonished at just how poorly this block is constructed! Aaarrrggghhh. Even my DH walked through the studio this morning and casually mentioned that he was surprised that the block wasn't "up to par."  Thanks, hon.
Rest assured, this block WON'T be included in the row of blocks I'll pass along for my friend's row by row quilt. But I think I'll pin it to my wall near my sewing machine to remind myself what NOT to do. And all the ways not to do it!
Epic fail.
Yep. I knew better and now I have textile, tangible proof. Lesson learned.