I admit it: I'm a gadget girl. I love quilting tools. Nifty new notions make my heart go pitter-pat! I love trying new techniques and new tools but even better, I love inventing unique new tools that are REALLY USEFUL.
So if you haven't heard about my latest ruler, please allow me to introduce it to you!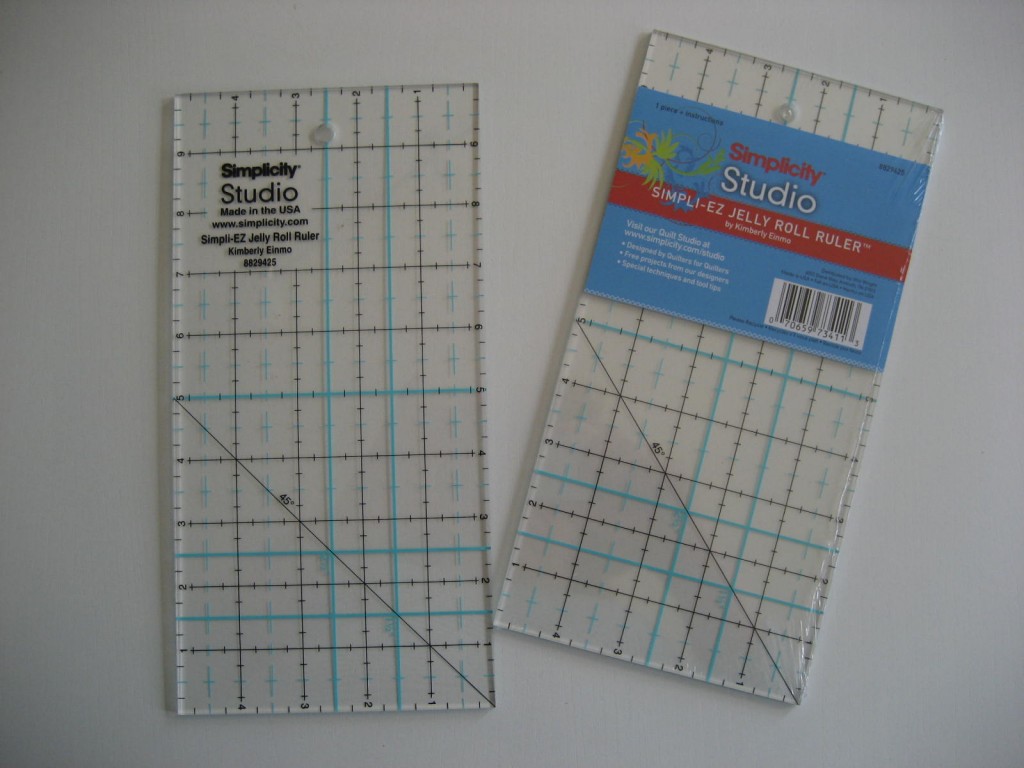 The Simpli-EZ Jelly Roll Ruler by Kimberly Einmo
Although my new book, Jelly Roll Quilts & More may still be a few months away from being published, this exciting new ruler is available NOW! And even though I didn't attend the International Quilt Market in Houston in October, I heard from several industry insiders that my Simpli-EZ Jelly Roll Ruler was a big hit with the major distributors. (Woo hoo!!!)
Simply put: I designed this brand new ruler to perfectly cut Jelly Rolls, Honey Buns, Layer Cakes, Turnovers and all precut fabric bundles!
When I began working on the quilts for my book, I realized that with a few exceptions, I was cutting the same basic sizes and shapes over and over. Tons of 2½" squares. Hundreds of 2½" x 4½" rectangles. Countless 5" squares and 5" x 10" rectangles. Thousands of triangles from charm packs. Endless 45 degree diamonds. With my rotary cutter in one hand, I kept reaching with my other hand for two or three different standard size rulers to cut these units, depending on the type and size of units I needed to cut.
Of course you can use any good ruler to cut these simple shapes. But I began to think it might be nice to use a ruler designed specifically to make it easy to see and cut the basic andn most frequently used shapes from precut strips and squares quickly and accurately. I realized I rarely cut any units with measurements other than whole, half, and quarter sizes to make these quilts. Eighth inch measurements were scarcely needed!
As with the other rulers I have designed, this new ruler has two colors of ink to "highlight" the fabric, which makes it easier to see and more accurate to cut. I eliminated all the eighth inch markings, which makes the ruler clean and uncluttered so it is faster to see at a glance the lines to measure and cut your units. After extensive testing and several prototypes, I unveiled the brand new, one-of-a-kind, Simply EZ Jelly Roll Ruler to go hand-in-hand with my book and any quilt pattern where you work with strips and squares. It is designed it to work perfectly with all precut fabric bundles and makes cutting fast and fun.
It even works for left-handed quilters, too!
Here are some of the reasons why I think the Simpli-EZ Jelly Roll Ruler is really nifty:
It works perfectly with Jelly Rolls, Honey Buns, Charm Squares, Layer Cakes and Turnovers.
It allows you to make cuts fast and accurately. I designed it so you can cut basic units such as squares, rectangles and triangles from 1½" and 2½" strips, and 5" and 10" squares!
The ruler has two-colors which makes the markings easy-to-see and easy-to-use. The mint green "highlight" lines denote the most commonly used sizes from precut fabric strips and squares.
There are no 1/8" lines on the ruler; only ¼", ½" and whole inch markings make viewing clear and uncluttered.
It's just plain fun to use!
Words are good. Pictures are better. Let me to show you how my Jelly Roll Ruler works: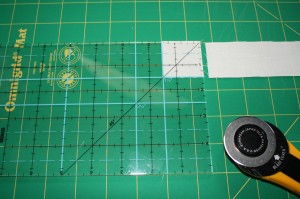 The mint green lines make it super easy to cut 1 1/2″ squares from Honey Bun strips…..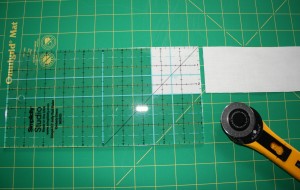 and 2 1/2″ squares from Jelly Roll strips!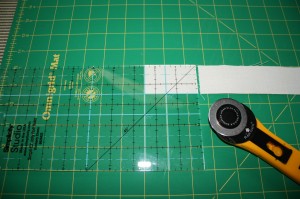 Rectangles are a snap from 1 1 /2″ strips and….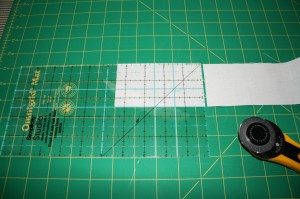 2 1/2″ strips!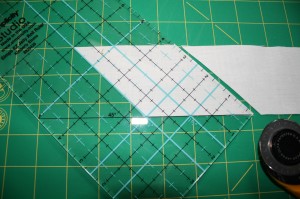 Cutting diamonds is hassle-free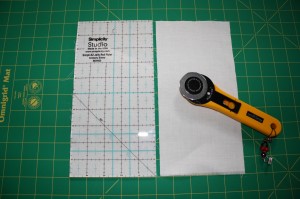 and cutting a Layer Cake into different size units has never been quicker….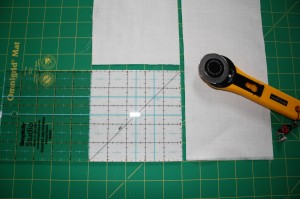 …more accurate, or easier!
So, there you have it. If you'd like to add this totally new, totally cool tool to your arsenal of rotary cutting weapons, (think: the perfect gift for all your quilting buddies!) click here for fast and easy ordering information. I'll ship your ruler right out to you and you could be cutting strips and units with accuracy and ease quicker than you can imagine.
So, who doesn't love a new tool? I know — I hear you, and boy! can I ever relate to the thrill you feel when you find the perfect new quilting tool.
I hope you'll give it a try!