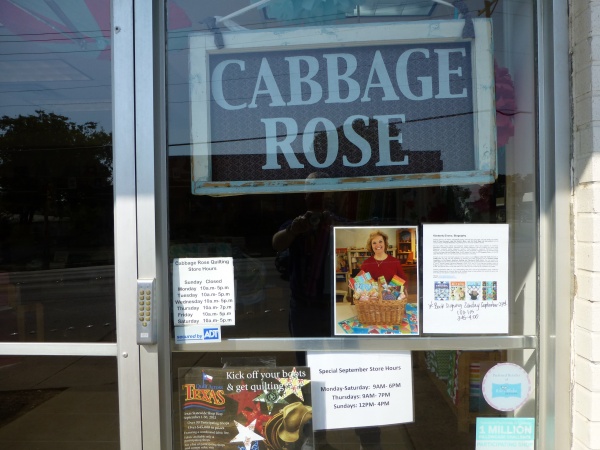 Did you all know that I was the "prize" for the AQS giveaway at last year's Quilt Market? I was honored to be asked by my publisher, and even more thrilled to actually travel to the winning shop located in Dallas, Texas.
You can read all about it here.
I had a blast! Those Texas quilters are completely awesome, and the Cabbage Rose Quilt Shop is simply AMAZING. (I even got to shop after the store was closed, and ooohhheee! I did some damage on my credit card…..)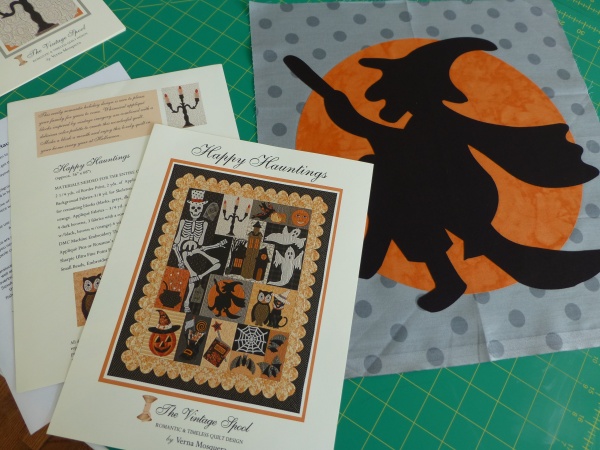 Be sure to check out their Halloween block of the month. The appliques are so stinkin' cute and are completely die cut and pre-fused! I signed up to do it — I just couldn't resist. Why not join me and sign up, too! By this time next year, we'll have a fabulous, spooky Halloween quilt with minimal effort to show for it!