Janome is celebrating their 100th Anniversary and in honor of this very special year, they commissioned this beautiful cotton fabric! So, to celebrate this most special occasion, I'm in the process of making some wonderful things for my studio using this special print! If you love this as much as I do, be sure to stop by (or contact) your local Janome dealer to get YOUR own yardage because when it's gone, it's GONE!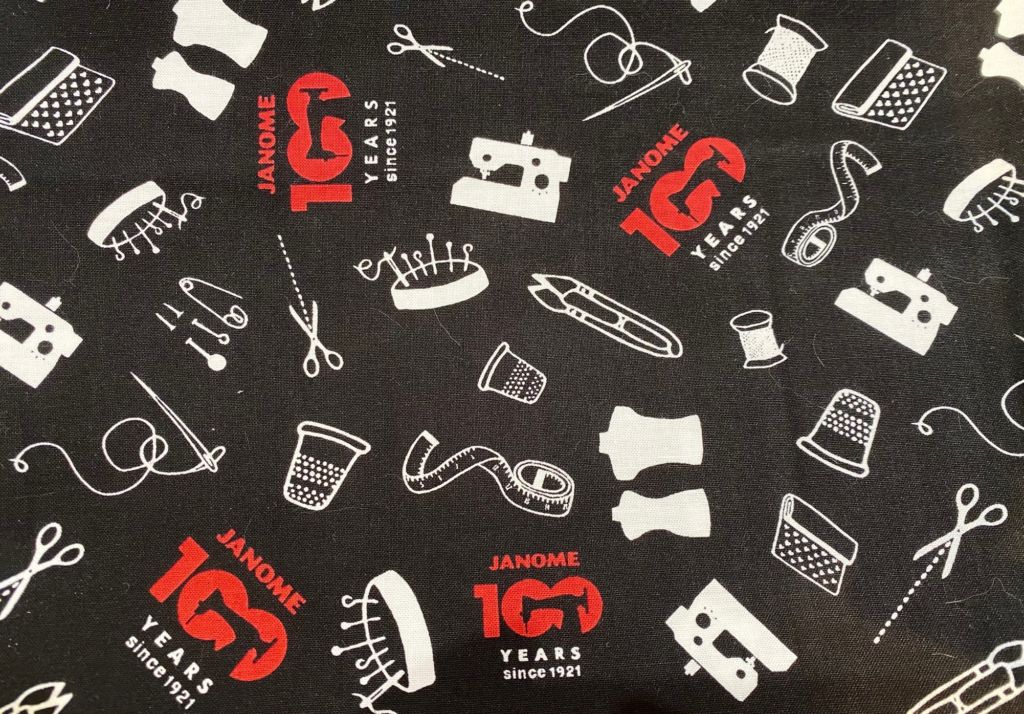 Last autumn I created a fun, FREE, easy little pattern called Holiday Star. I created holiday-themed quilts with this pattern so I could change out the wall hanging on the door in my studio. Remember these?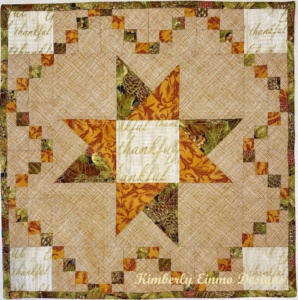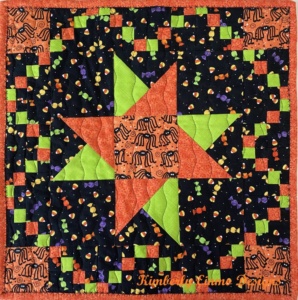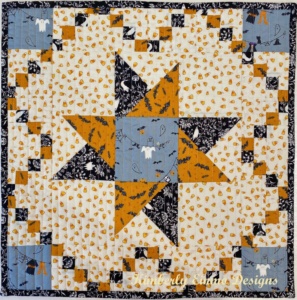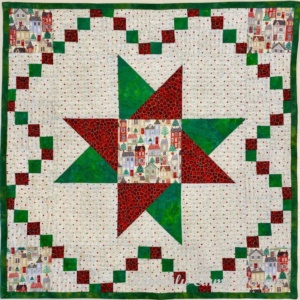 Well, this pattern is perfect to use with the Janome print fabric! For this version, I added 3″ border strips!
To get your FREE pattern, CLICK HERE.
To watch and sew along with my FREE tutorial for the Holiday Star quilted wallhanging, CLICK HERE.
Happy Anniversary, Janome! Here's to another fabulous 100 years! (You ROCK!)