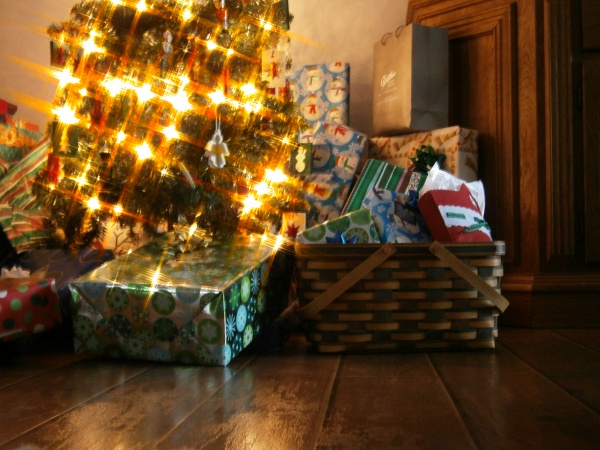 Speaking of baskets, (see my last post) here's a basket of "Christmas" wonderful! I simply adore Longaberger baskets (even though I actually own only two small ones.) Until now. A super-sweet, secret Santa surprised me with this gorgeous Medium Market Basket the other day. (Thank you so much, Katie!) I am absolutely thrilled and over the moon to have it! I've already put it to good use, although I'm sure to find a million more good uses.
If you are in the market (pun intended) for a way to spend those holiday gift cards you may find tucked in your stocking, be sure to check out this link. I know Katie will take good care of you!
Then you can have your own basket of wonderful, too!
Cheers, everybody —
PS — Isn't this photo just beautiful? It was taken by my oldest son with his nifty new camera that has special "sparkly" effects!