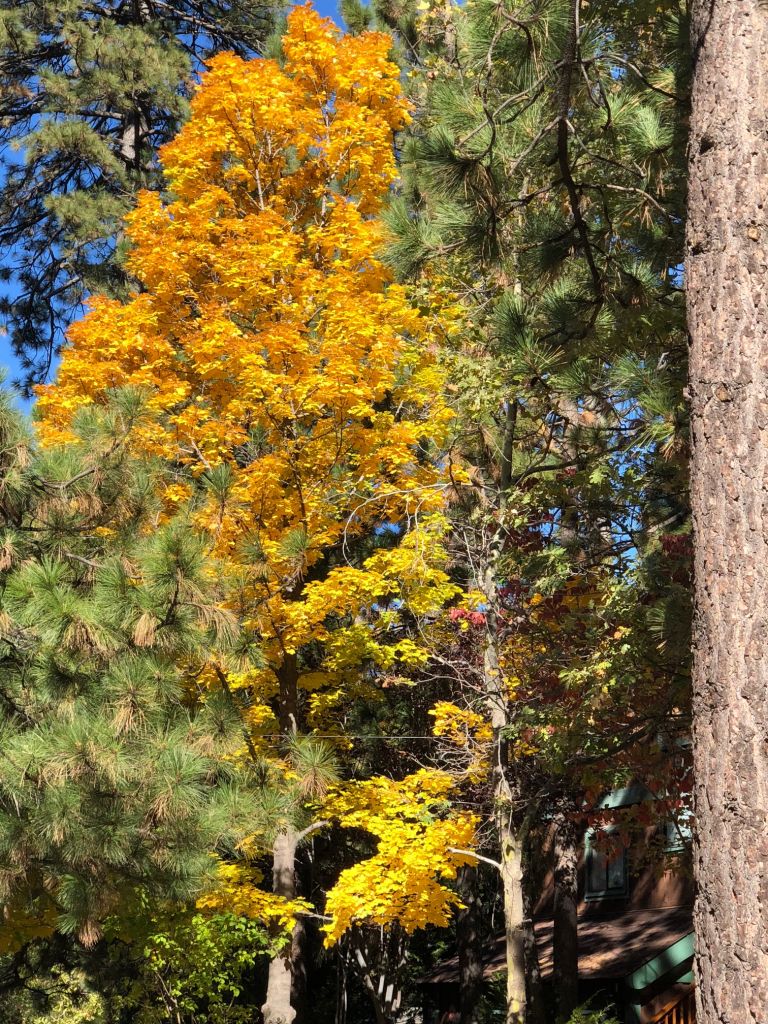 "It's another golden Tamakwa day." Does anyone recognize that line from a popular 1993 movie? Can you guess the movie? (Looking forward to seeing your answers in the comments.)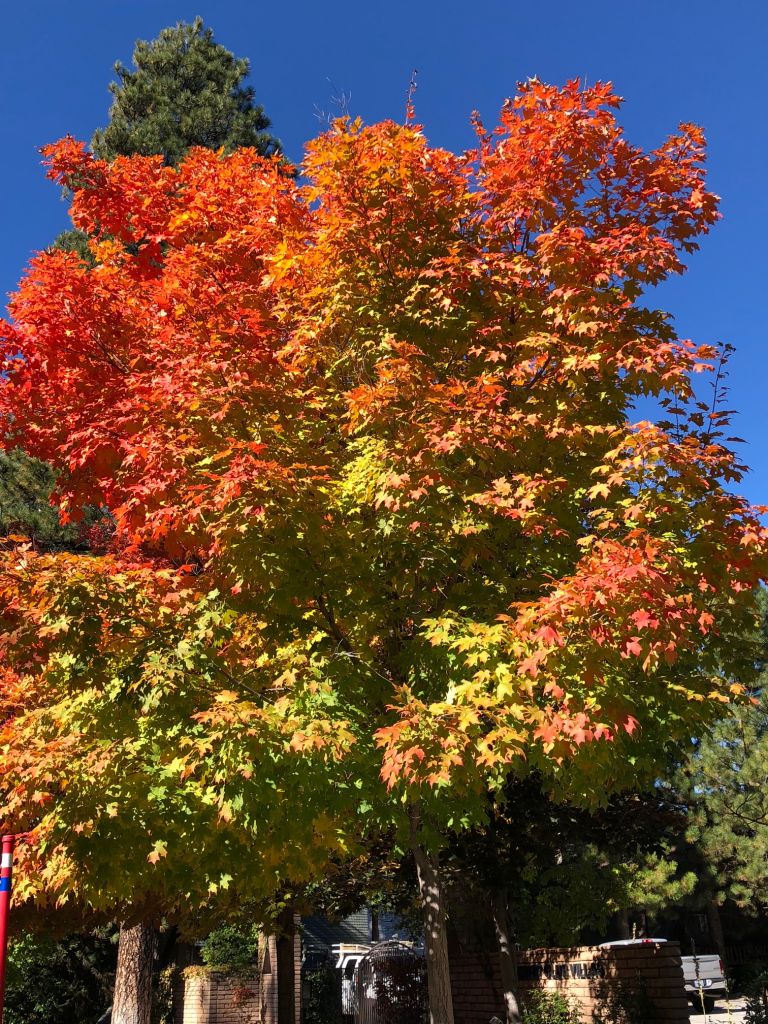 That line has been going through my head as we're at the cabin in Lake Arrowhead for a quick weekend before returning back to South Bay for a busy week of Quilt Market/Festival preparations ahead.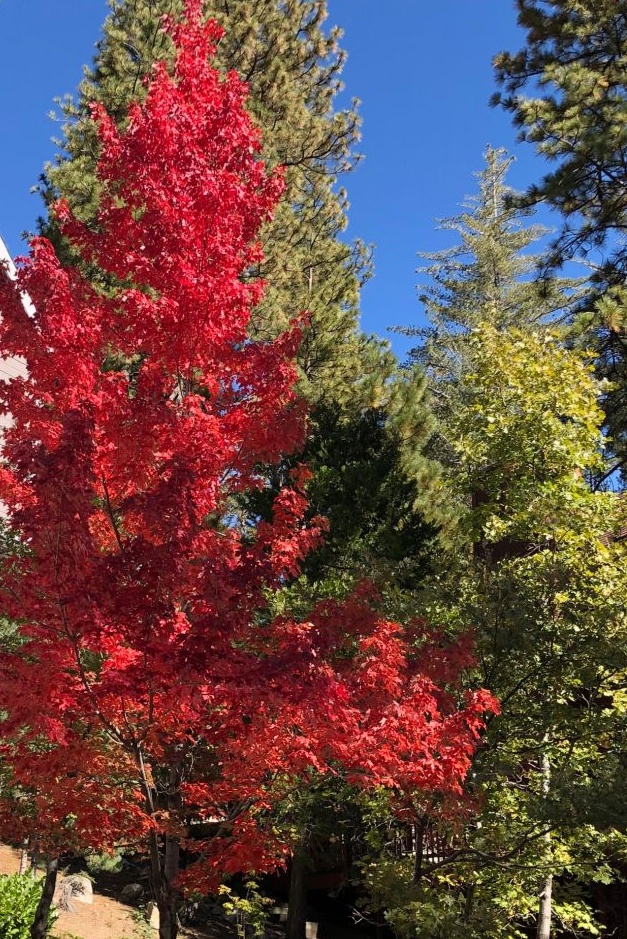 What is it about the changing seasons that makes my heart sing?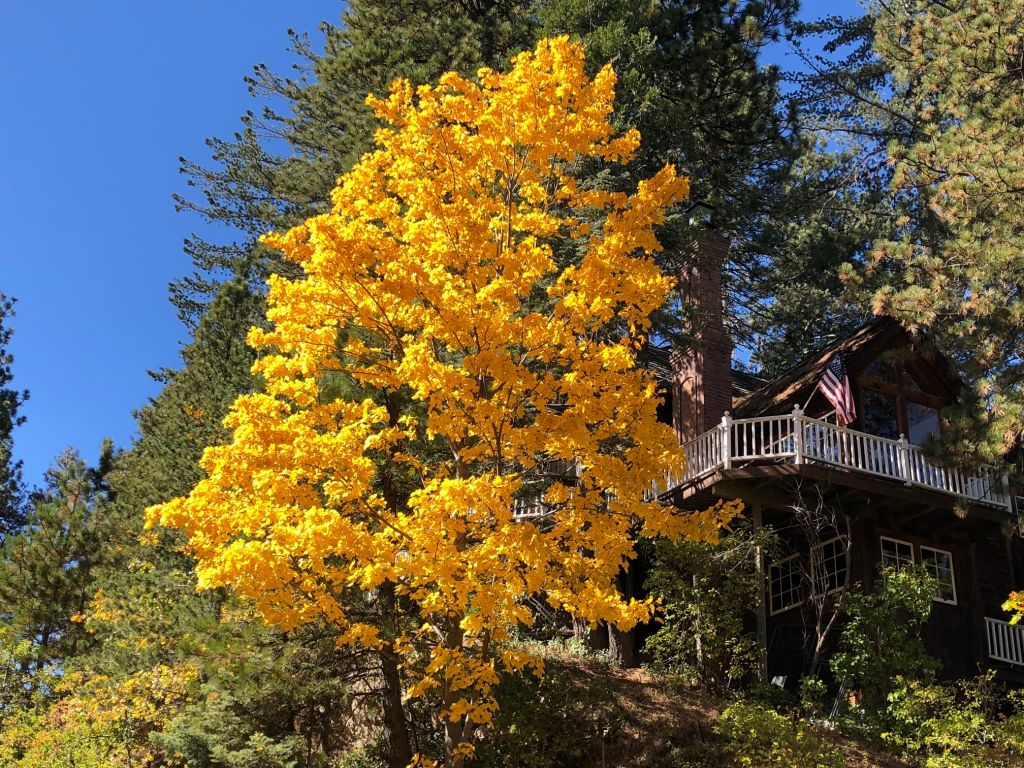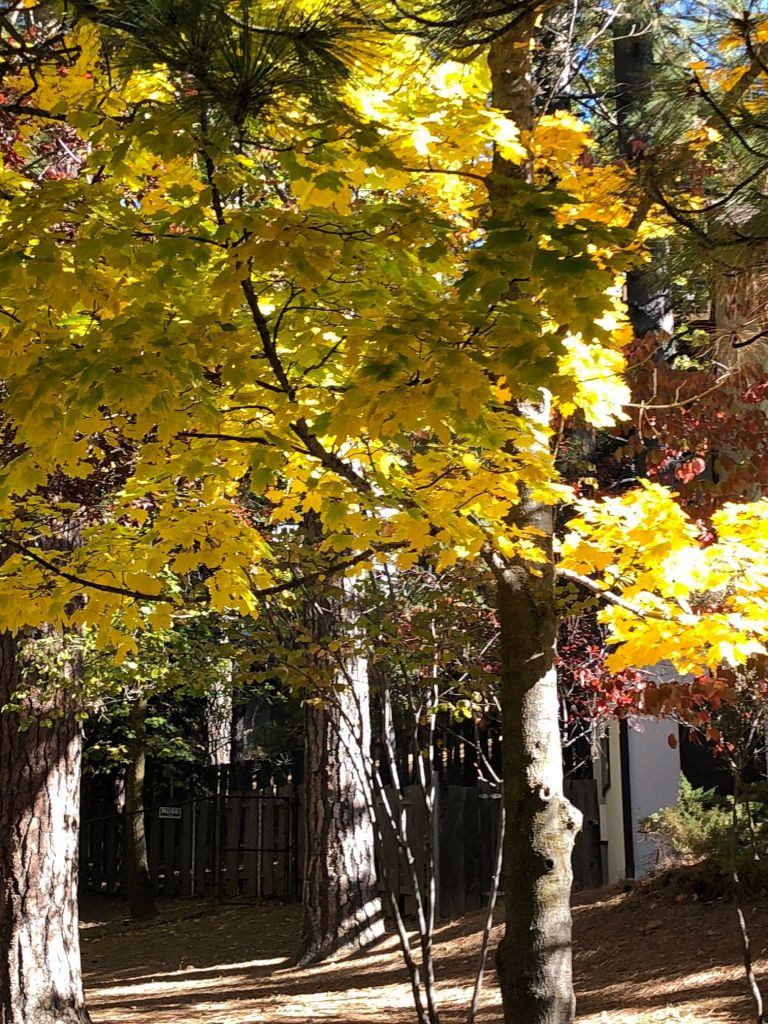 I need to see the seasons change. Growing up in Northeast Ohio, I enjoyed seeing the seasons change year after year. I anticipated the changes to come. Autumn was always my favorite season, followed by Winter, Spring, and Summer.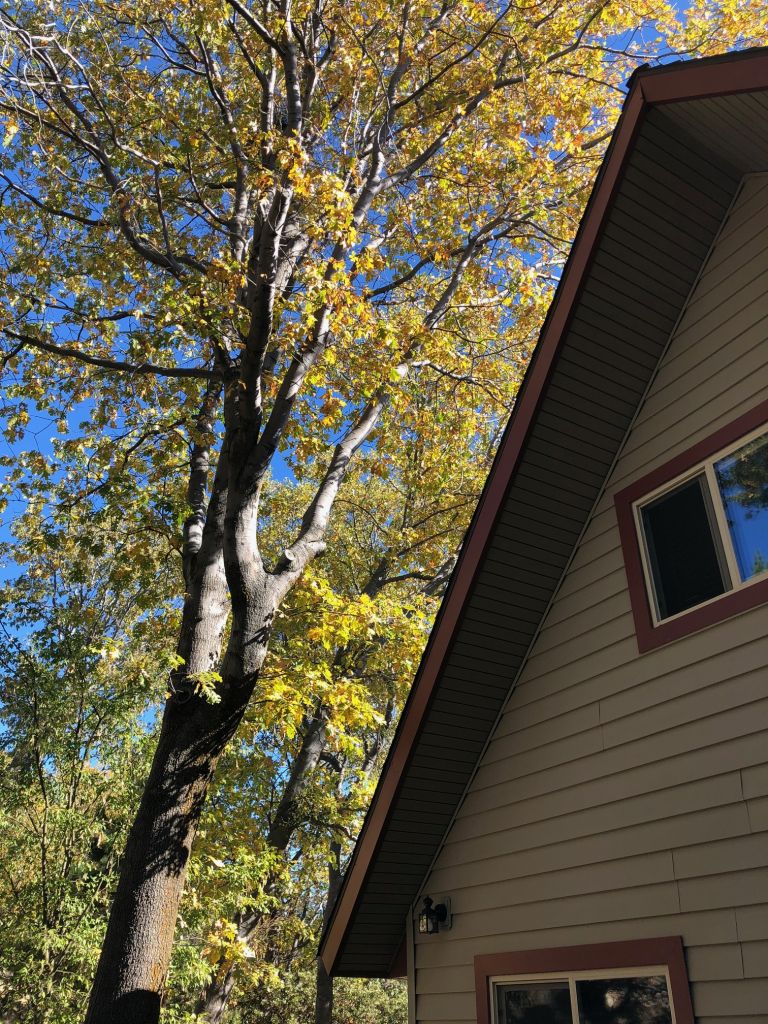 For a time in our married lives, we lived in Florida on two different military tours. During those Florida years, despite my best "can-do" and "bloom where you're planted" attitude, I never adjusted to the lack of changing seasons. To me, the two seasons in Florida were either "hot" or "hotter." For me personally, I don't feel my best in hot, humid weather.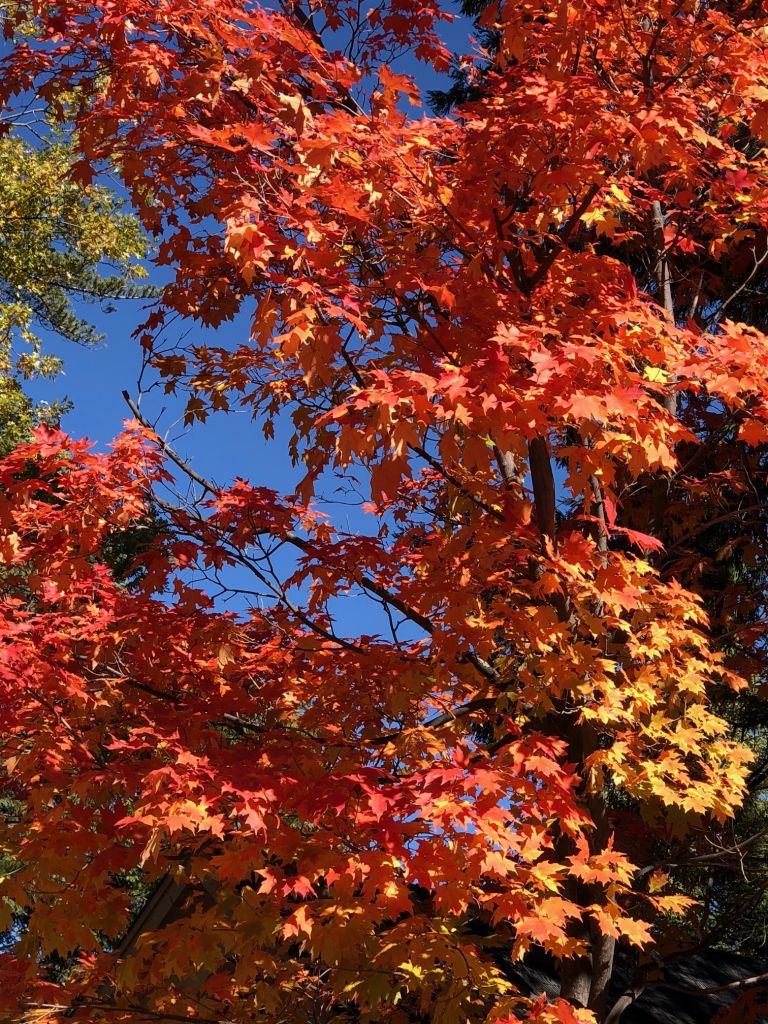 While we spend the majority of our time in the South Bay Area of LA where the temperatures are near perfection with 70's during the day, 60's at night, and plenty of sunshine, we have our cozy little cabin in Lake Arrowhead where the elevation is about 5600 feet. And up here, we thoroughly enjoy the changing seasons.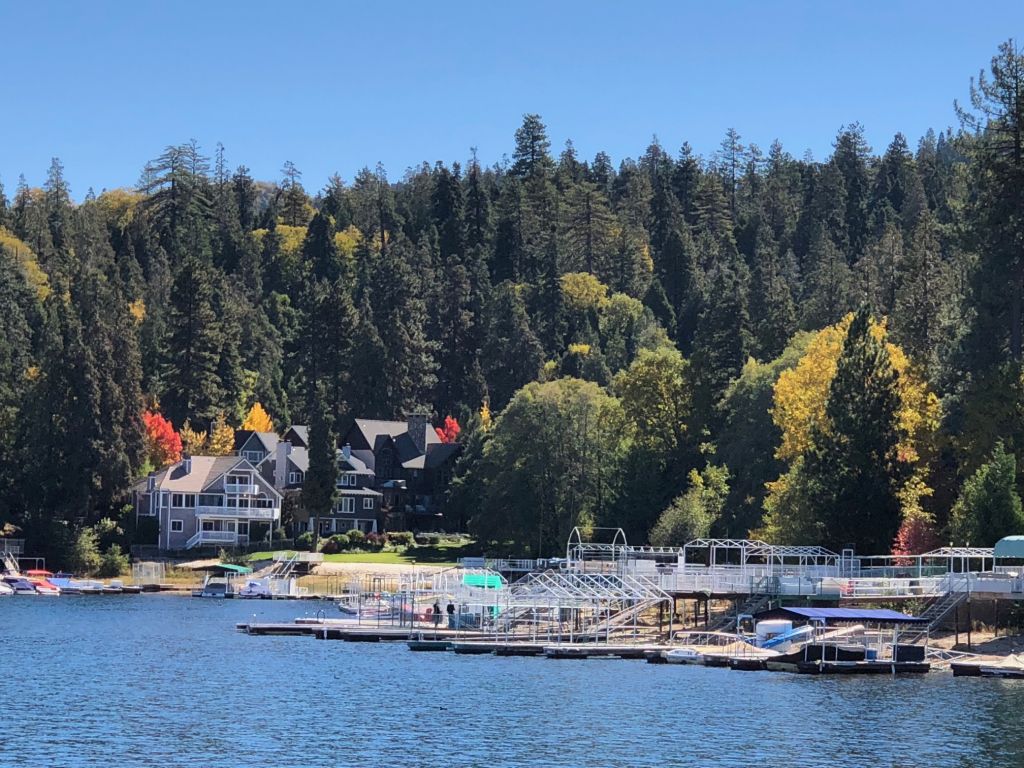 Granted, autumn here in Lake Arrowhead may not quite have all the glorious colors of New England or even Ohio. But it is still glorious. I'd even say "golden." And my heart is content.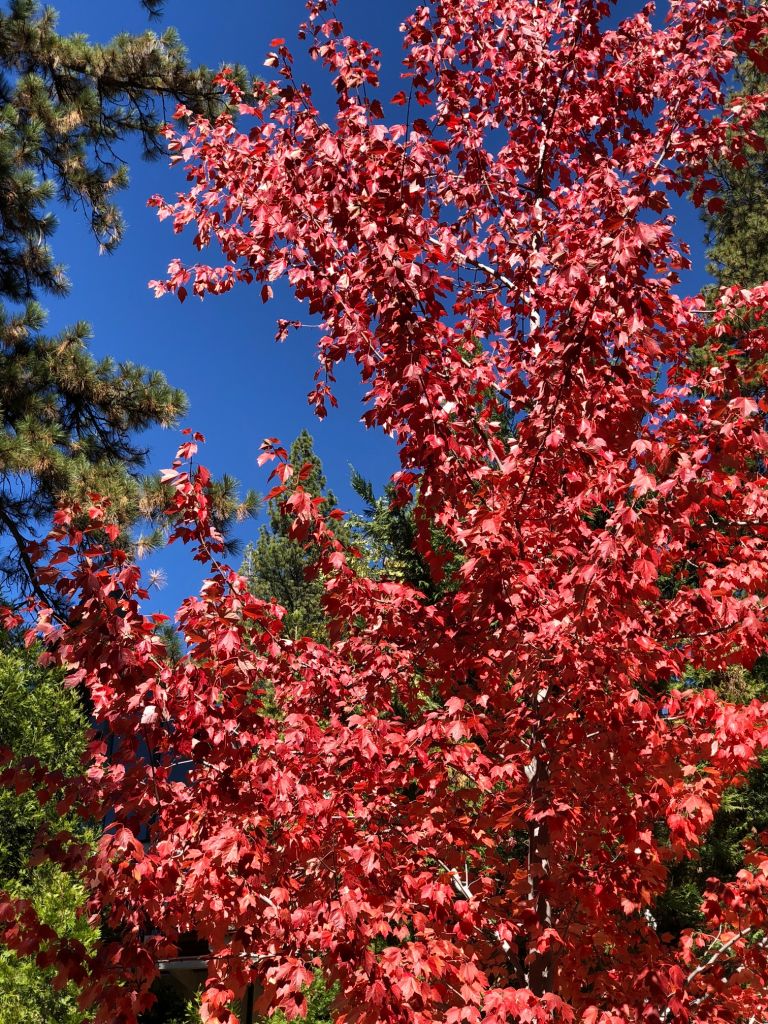 (Incidentally, no filters or edits were made to adjust the colors in these photos.)